How to Create a Strong Password + Important Tips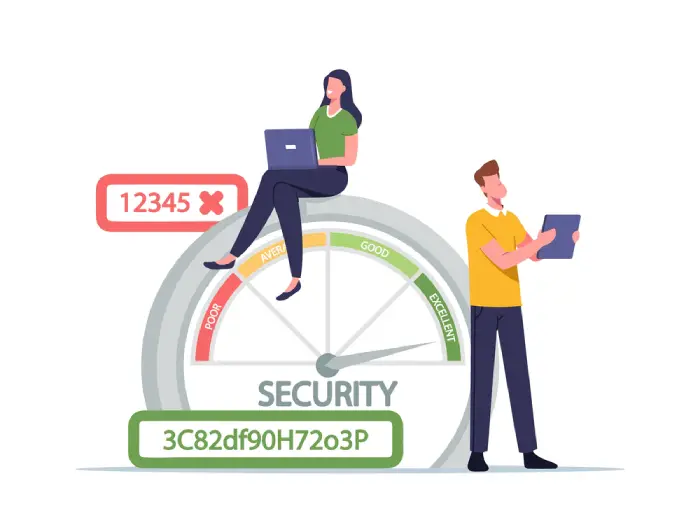 What is a Strong Password?
Creating a strong and unique password is one of the most important steps in securing your online presence. So, what is a strong password? It is a combination of characters, including numbers, symbols, and letters, both uppercase and lowercase, that hackers cannot easily guess or crack. Don't use common words or phrases, like "password" or "123456," or information that can easily be found on your social media profiles, like your birthdate or pet's name. Remember, a strong password is your first defense against cyber threats, so be creative and diligent in crafting one.
In addition to creating a secure password, there are other steps you can take to protect yourself online. Consider using two-factor authentication (2FA) whenever it is an option. This adds an extra layer of security to your account by requiring verification with a code sent via text message or an authenticator app, for example.
You should also consider using a password manager to store and generate your passwords, as it will help ensure each one is unique. It also stores passwords in an encrypted form, so you don't have to worry about remembering them all.
How to Create a Strong Password?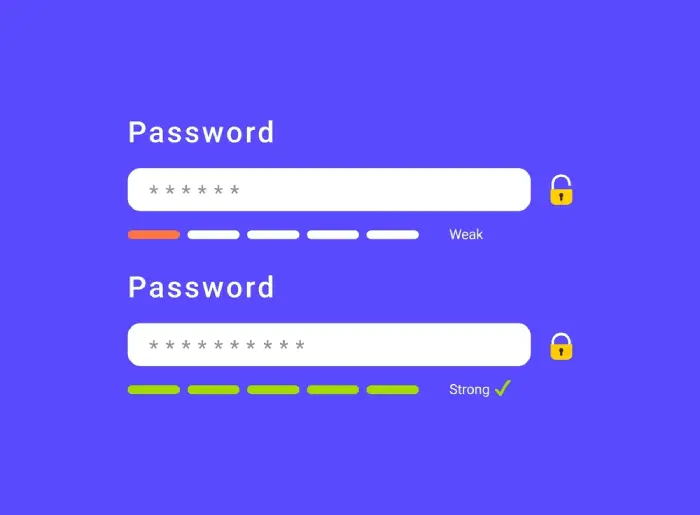 The increasingly common issue of cyber attacks and hacking has made creating a strong password more important than ever. Many are unaware of the ease with which cybercriminals can access personal information simply by guessing a weak or commonly used password.
Creating a strong password is the first and most important step in securing your accounts. So, how to create a strong password? A password can become nearly impenetrable by incorporating a mix of upper and lowercase letters, numbers, and special characters. Additionally, avoiding commonly used phrases and names and changing passwords frequently can make it even more difficult for hackers to gain entry into your accounts.
Securing your accounts can be tedious, but the effort is worth it. Taking the extra measures to ensure that your passwords are unique and strong will keep your personal information safe from prying eyes.
While setting up a password may seem like an unnecessary hassle, it can protect you from dangers that could devastate your digital safety. A strong password can give you the peace of mind that your privacy and data are secure.
It is also a good idea to utilize multi-factor authentication whenever possible. This adds an extra layer of security to your accounts, making it much more difficult for malicious actors to gain access. Multi-factor authentication requires two or more pieces of proof before granting access, which can help to protect you from potential threats.
One of the best tools for creating strong passwords is lastpass.com. With this tool, you can generate passwords of 50 characters. If you know any password generator, comment on it for us.
For Websites, except for powerful passwords, using SSL is an important thing you must focus on. If you want to buy SSL certificates of different types, click here.
Tips to Create a Strong Password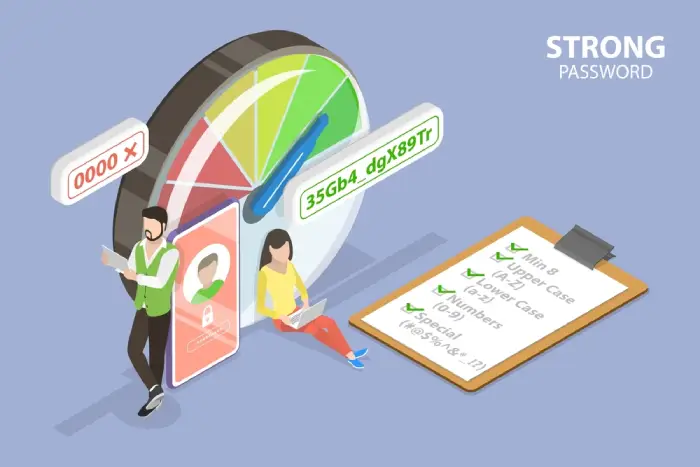 With so much personal information being stored online, creating a strong password has never been more important. Hacking attempts are abundant and can happen anytime and anywhere without warning.
This is why it's essential to have strong passwords that are difficult to guess. Creating a strong password may seem daunting, but it doesn't have to be. By taking the time and effort to craft a secure password, you can safeguard your personal information from hackers.
Here are some tips to create a strong password that can help prevent unauthorized access to your accounts. Remember to mix letters, digits, and symbols, and avoid using personal details such as names, birthdays, and pet names. With these tips, you can create a strong password that ensures your online security and peace of mind.
Make sure you keep your passwords secure. Don't write them down anywhere, and never share them with anyone. Never use the same password for multiple accounts either — this will help protect against attackers who can easily guess a familiar pattern. Using a password manager like LastPass or Dashlane may also help store all your passwords in one place. This way, you can ensure your passwords are encrypted and safe.
Conclusion
As we reach the end of this discussion about creating strong passwords, one thing should be abundantly clear: the importance of this task cannot be overstated. In an era of digital dependence, passwords protect sensitive information.
However, selecting a random assortment of characters and numbers is not enough. To create strong passwords, one must be creative and strategic, using a combination of upper and lowercase letters, numbers, and special characters.
With these elements in place and a bit of effort, a robust password can be developed that will help keep your data safe from potential threats. So, let us take heed and prioritize the creation of strong passwords to safeguard ourselves and our digital lives.