What is NAS and How does it work?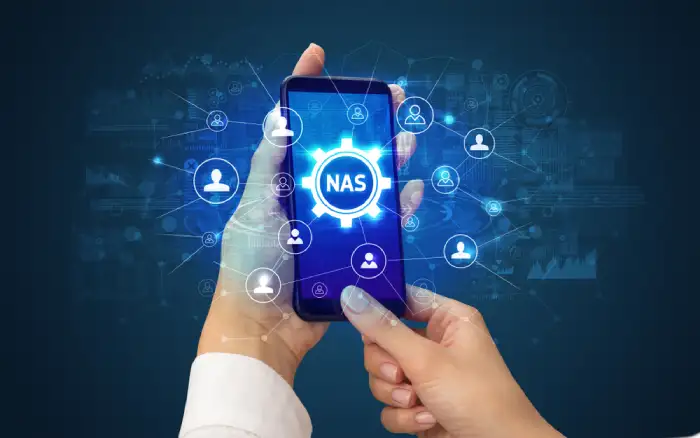 When you look at different storage solutions available, you will notice that NAS is prominent in them. It is one of the most popular network-based storage methods available nowadays. What is NAS, and how can you use it? Continue reading this article, and we will share more details with you.
What is NAS?
What is NAS? NAS refers to Network Attached Storage. Network-attached storage (NAS) is a data storage system that allows multiple users and devices to access and share files over a network.
Instead of connecting a storage device directly to a computer or server, a NAS device is connected to a network, allowing multiple users to access the stored data.
This makes it an ideal solution for businesses and homes that need to share data and files among multiple users or devices. Continue to read, and we will share more details on what is a NAS server all about.

There are many different types of NAS devices, each with features and capabilities. Some NAS devices are designed for small home networks, while others are built for enterprise-level use. Some NAS devices are simple and easy to set up, while others require more advanced knowledge and skill to configure.

Now you have a basic understanding of what NAS means. You are also aware of what is the full form of NAS. One of the critical advantages of NAS is its ability to provide centralized storage.
With a NAS device, all the data and files on a network can be stored in one central location, making it easy for multiple users to access and share the data. This is particularly useful for businesses, where employees often need to access duplicate files and data.
If you want to know more about how to find all pages on a website , click here.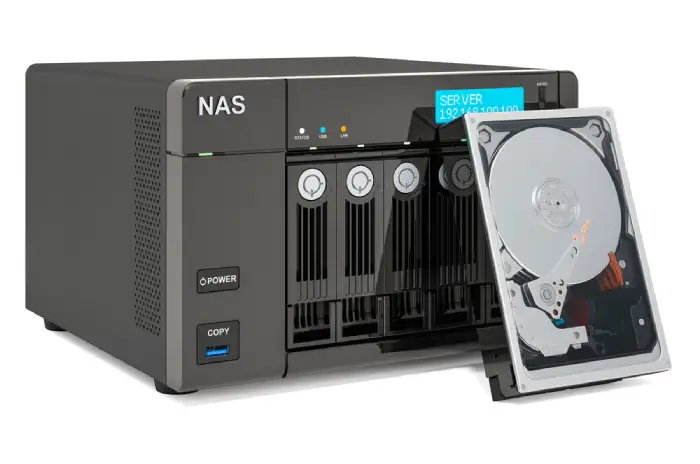 What is NAS used for?
In the next part of this article on what is a NAS server, we will be sharing more details with you on what is NAS used for. With your understanding of what NAS network attached storage is, let's look at the prominent applications that come along with NAS. NAS devices can also be used for other applications such as:
Many NAS devices come with built-in media servers that can stream music, videos, and photos to multiple devices on a network. If you want to store large media files and play them, consider using a NAS.
It provides a convenient solution for individuals who are into streaming and managing online radio stations. You will easily be able to access media content whenever there is a need.
Backup and disaster recovery



NAS devices can be used to back up data and files, which can be especially useful for businesses that must protect essential data and files. When it comes to data storage, you must remain mindful of backups.
Whenever you encounter an unforeseen situation of losing data, you should be in a position to recover data. This is where NAS's backup and disaster recovery features can benefit you. While learning what a NAS is and how it works, you can understand how it provides maximum protection for your data.
Suggest you read our article about best windows virtual server hosting
Some NAS devices can be used to run virtual machines, which can be helpful for businesses that need to run multiple operating systems or applications on a single server. As you try to understand what NAS network attached storage is, you can also explore how it can benefit virtualization.
Some NAS devices can store and manage video footage from surveillance cameras, which can be helpful for businesses and homes that need to monitor their property. No matter how big or small your surveillance project is, you may think about using a NAS device.
These are just some of the most prominent applications of a NAS server. While keeping the knowledge of what NAS means, you can continue to explore more about these benefits.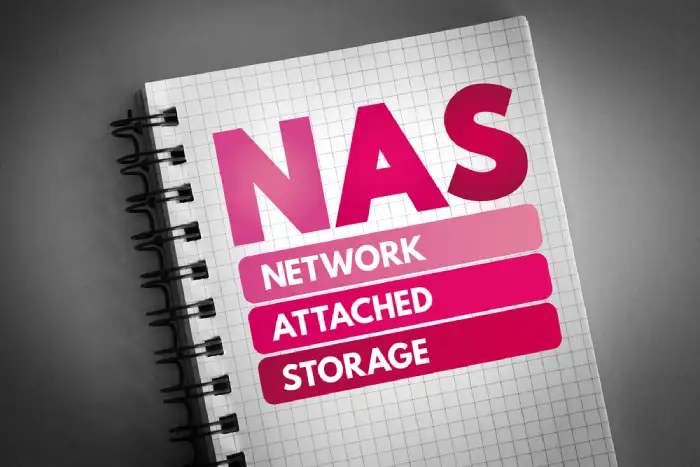 What is the difference between SAN and NAS?
By now, you know what NAS is and what NAS means. You will also come across the term SAN when you learn more about NAS. We often encounter challenges when trying to differentiate what these two are. Let's explore some more details about what they are all about.

SAN (Storage Area Network) and NAS (Network Attached Storage) are both types of data storage systems, but they are used in different ways.
A SAN is typically a separate, high-speed network that provides block-level access to data storage. SANs are primarily used to support applications that require fast, reliable access to large amounts of data, such as databases and other business-critical applications.

On the other hand, NAS is a type of data storage system connected to a network and allows multiple users to access and store files on it.
NAS devices typically use file-based protocols like NFS or SMB/CIFS to provide access to files. In summary, SAN is block-level storage used for high-performance and business-critical applications, and NAS is file-level storage used for shared file storage and collaboration.
What are the different categories of NAS servers?
It would help if you were mindful of the three main NAS product categories. This understanding will assist you with purchasing the most appropriate NAS server per your needs.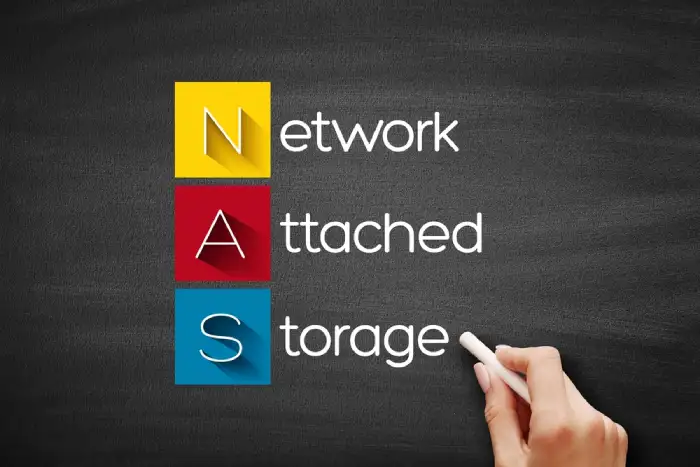 High-end NAS or Enterprise NAS
This is the NAS server option that enterprises and most organizations purchase to store data. It assists with storing massive volumes of data.
They include VM (Virtual Machine) images as well. In general, high-end NAS servers can offer the storage of up to petabytes. On the other hand, these servers can cater to the needs of hundreds and thousands of systems owned by clients.
The mid-market NAS servers are designed to simultaneously cater to dozens of client-owned systems. They are capable of handling terabytes of data.
It would help if you kept in mind that these NAS devices are not in a position to be clustered. However, you can use multiple NAS devices and have file system silos.
Low-end NAS or desktop NAS
The low-end NAS servers are designed to cater to the needs of individual users. However, it is also possible for small business owners to think about using them.
These systems are capable of handling a few terabytes of data. If you are an individual who is interested in exploring a NAS and its benefits, consider going forward with this type of NAS server solution available out there.
Conclusion

Overall, NAS devices provide a convenient and cost-effective data storage, sharing, and management solution. They are versatile and can be used for many applications, from small home networks to large enterprise-level environments.
With the continued growth of data and the increasing need for data storage, NAS devices are becoming an increasingly popular choice for businesses and homes.