Best Asp Net Hosting Providers & Services Comparison in 2021!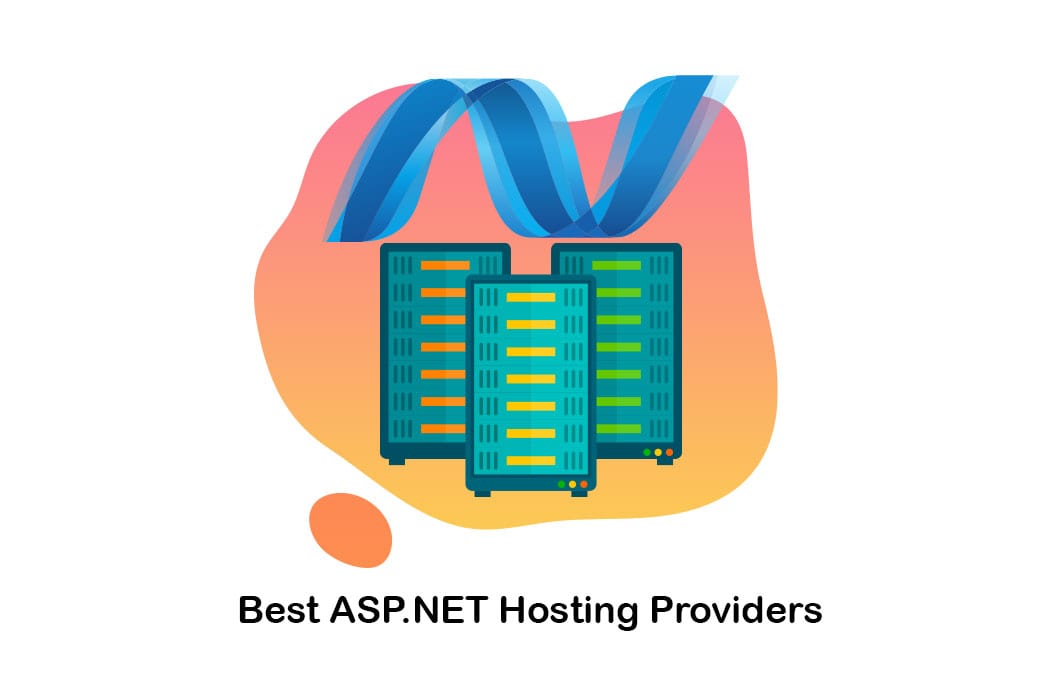 Now that we have covered the basics of what is ASP.NET in the previous article, we come to the main question: What is ASP.NET hosting? ASP NET hosting is any web hosting system built to be compliant with ASP.NET.
That means Windows hosting in many instances, but because ASP.NET is now compatible with other server types it does not necessarily have to mean that. ASP NET hosting services are described by two principal concepts.
If you are willing to know what is asp.net , this article can help you!
Best ASP.NET Hosting Providers
If you are trying to host a website or web application developed with ASP.NET, it is worth going for the best ASP.NET web hosting. Then you can expect to receive all the support needed to host your website without a challenge. However, there are multiple ASP.net hosting providers, and you will wonder which one to select out of them. That's why we thought of sharing five of the best ASP NET hosting providers out there as of now. You may go through the best ASP NET hosting services list and pick the right one out of them. (If you are willing to know how application server works , don't miss this post!)
1- InterServer
2- HostGator
3- GoDaddy
4- Hostinger
5- AccuWeb Hosting
1- InterServer
Among the best ASP.NET hosting companies, InterServer is holding a prominent place. If you are looking for a hosting company that offers a perfect balance of features and affordability, you may go for InterServer. It provides maximum performance for anyone who wishes to host a .NET website or web application.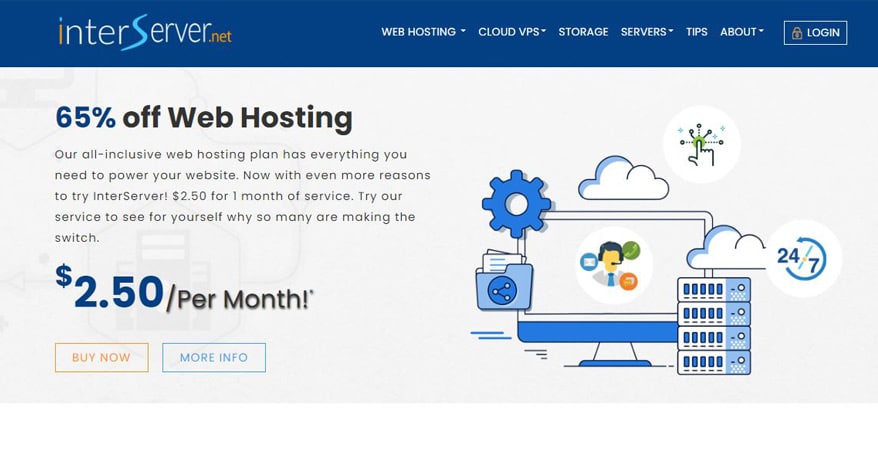 Along with performance, InterServer is offering the best ASP NET hosting to you at an affordable price as well. You can get hosting services at a starting price of $8 per month. On the other hand, you can also expect to receive a 30-day money-back guarantee. There is nothing to lose by investing your money in this web hosting service. Once you buy hosting, you can manage it through the Plesk Control Panel. Hence, even a person who doesn't have technical expertise can work hosting plans without significant challenges.
To ensure the security of your websites, you can get free SSL certificates from InterServer. Along with that, you can also receive free backups. This provides maximum protection to the website that you have hosted on the server.
If you are willing to know the difference between ssl and tls certificates , don't miss this post!
2- HostGator
HostGator is one of the best ASP.NET hosting providers that you can discover out there as of now. One of the most outstanding features of HostGator is the industry-topping uptime. Along with that, you can also expect to receive the benefits that come with feature-rich plans.
The starting price of HostGator ASP.NET web hosting plans is $4.76 per month. This is way too affordable when compared to competitors. Hostgator is even providing you with a money-back guarantee for 45 days. This will help you to get the best service that you want while exceeding your expectations. You can try the hosting plans without keeping any second thoughts in mind. If you don't like what you are getting, you can switch to a different option.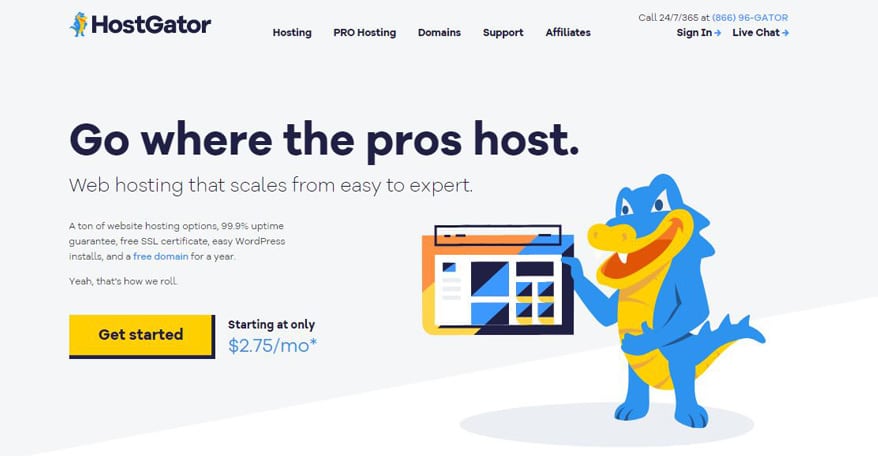 An outstanding feature of HostGator .NET hosting is unmetered bandwidth and disk space that is available to you. Along with that, you can receive instant backups as well. They also provide 24/7 support. If you come across any challenges, you can get the job done without trouble.
Once you start using the best ASP hosting plans from HostGator, you will get addicted to features. For example, it will offer unlimited MySQL databases to you. You can also schedule tasks to run automatically. There are password-protected directories as well.
In the case you are looking for the best wordpress hosting for small business , this post can help you!
3- GoDaddy
GoDaddy is another excellent option available for people who wish to locate the best web hosting for ASP.NET. There are three different plans available to you with GoDaddy. No matter what method you get, it will be possible for you to get unmetered bandwidth. On top of that, you can get an Office 365 subscription and a free domain as well.
GoDaddy pays special attention to the security of the ASP NET hosting plans as well. For example, you can get free SSL with the hosting plans. On top of that, you can receive 24/7 security monitoring on your websites, along with DDoS protection. This provides peace of mind to you as you host your website.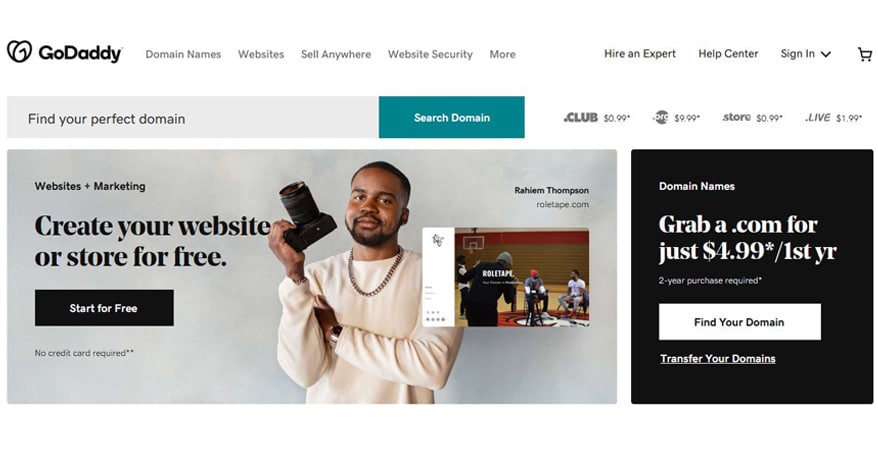 The cheapest GoDaddy hosting plan is Economy, and it would cost $5.99 per month. If you wish to host an essential website, you may consider going for this plan. You can buy the Deluxe Plan for multiple site hosting, which is priced at $7.99 per month. If you plan to host a heavy and traffic-complex website, you can pick the Ultimate plan, priced at $12.99 per month. By evaluating this ASP NET hosting comparison, you can choose the right strategy.
In the case you want to know ssl certificate meaning ,  this article can help you!
4- Hostinger
If you want to buy the best ASP NET hosting plan at a lower price, you may take a look at Hostinger. It offers VPS hosting plans with a custom control panel. One of the key reasons behind the popularity of Hostinger .NET hosting plans is the ability to access full root access. It offers 1TB+ bandwidth to you as well.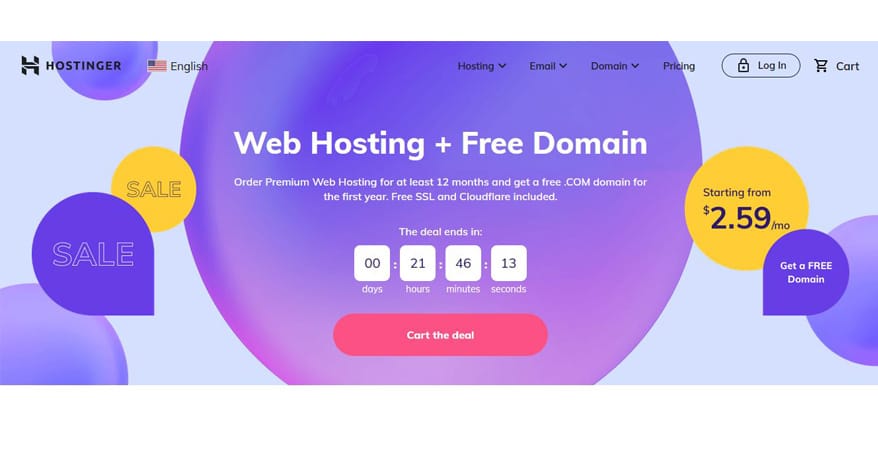 Every .NET hosting plan comes with weekly backups. Likewise, you can get free SSL security as well. This provides added security that you expect. Hostinger offers eight hosting plans as of now. The cheapest plans start at $3.95. The other plans are priced at $8.95, $12.95, $15.95, $23.95, $38.99, $57.99, and $77.99 respectively.
If you are searching for top web hosting sites for small business , don't miss this article!
5- AccuWeb Hosting
If you are looking for a modern ASP.NET hosting provider, you can consider getting AccuWeb hosting. This will provide you the opportunity to access the latest hardware, which is running on Windows Server 2016. You can also get three different hosting plans.
Security is a significant concern of AccuWeb hosting. This is the main reason why you can get free SSL certificates with your hosting plan. You can also get daily backups and 24×7 security monitoring.
There is no need to worry about the performance of your .NET hosting plan. It offers SSD storage, which provides the speed that you wish to get.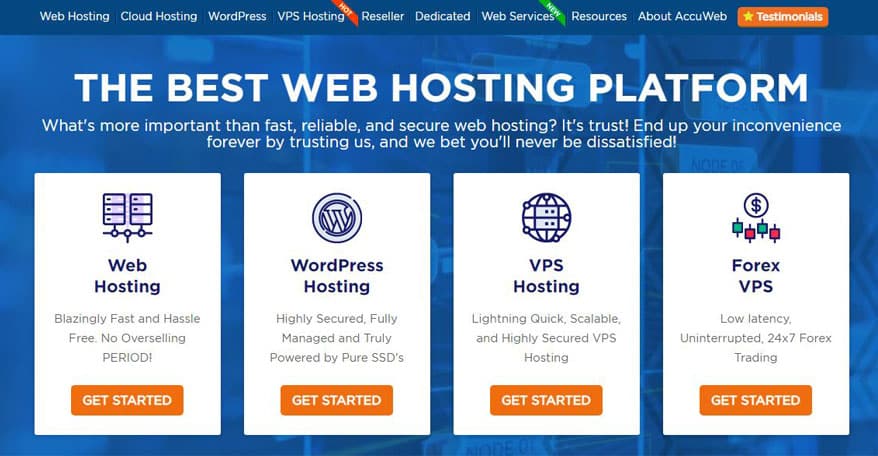 The hosting plans start at $4.95 per month. Depending on your requirements, you can pick a plan. However, the team recommends that people go ahead with the Max Plan, priced at $9.95 per month. It offers 2GB MySQL, 2GB SQL, and unlimited bandwidth along with storage. You can also get free website migration.
By going through these options, you can pick the best ASP .NET provider out there. We also made a comparison between these 5 providers in the following table to help you compare them easier!
Different Services for ASP NET Hosting
When comparing various service providers, references of different types of hosting models such as Virtual Private Servers (VPS), dedicated servers, and cloud servers have possibly been identified. Even though one of these will definitely get you started, it is important to choose the service that best fits your needs.
ASP.NET hosting plans can range from a few dollars a month to hundreds of dollars, depending on the features and your needs. They range from simple shared hosting to dedicated hosting servers.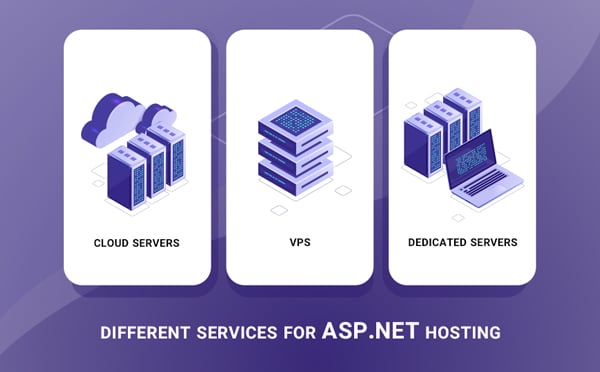 Features of Dedicated Plans for ASP.NET Hosting
Let's leap right into presenting notable features of dedicated ASP.NET hosting plans without any significant digression. Most Dedicated hosting services regularly start with Dual-core Xeon processors, 4GB of RAM, and Mechanical RAID storage. However, there are more expensive options available as well which offer: Quad-core Xeons, Uplink speeds of up to 1Gbps, More bandwidth, Supplementary dedicated IPs.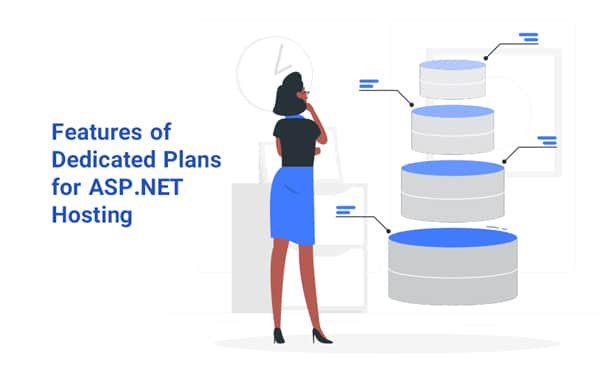 Regardless of the cost, the basics appear to be provided by both the cheapest shared plans and more costly dedicated plans including IIS 8, The most recent iteration of ASP.NET, MSSQL hosting (usually 2012 and 2014 releases), and compatibility with Visual Studio.
How To Choose the Best  ASP NET Hosting Provider?
You will need to locate a web hosting service on a Windows server that can host your website. Hosting the ASP pages on a Windows server is better because they are more robust and most Windows-specific ASP components operate on this OS. You do need to consider selecting a database, such as SQL and Access, on your website. Verify that your web hosting supports the type of database that your website requires.

When you decide that using ASP.NET is your website's best option then an ASP.NET hosting package is a good decision. while investigating your choices search for a web hosting contract that includes:
1- Guaranteed 99.9% Uptime
Uptime is the amount of time that your website works and that is accessible to visitors. This is one of the key differentiating factors among the various web hosting companies. All of the best businesses pledge at least 99.9 percent uptime and back up this claim with a money-back guarantee.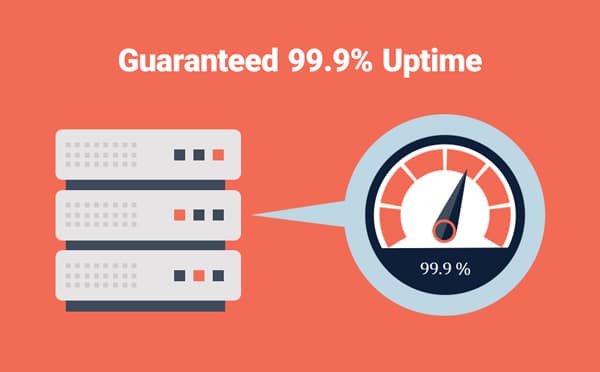 2- Bandwidth
Look for an ASP NET hosting provider that offers plans at various rates, particularly if a large amount of bandwidth is needed for your website or app. In case you need this, make sure you can get an ASP.NET-compatible enterprise-level package.
3- Reputation for Security
Choosing ASP.NET to build your website is one smart move you can take for security, another step is choosing the right web hosting provider. A web hosting provider that uses strong firewalls and provides security features such as an SSL certificate (which will provide an extra level of protection to keep your website and its visitors safer) is a great option for you.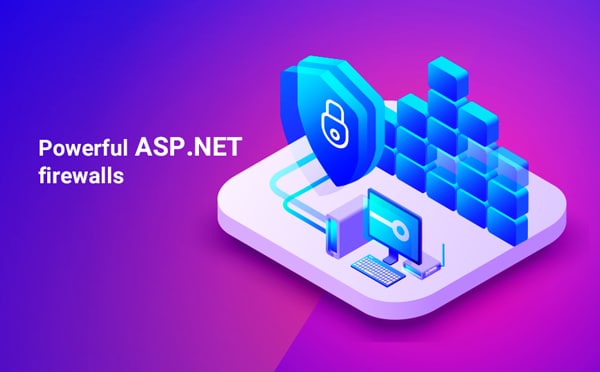 4- 24/7 Customer Support
The moment you run into a problem with your website, you want to repair it. 24/7 customer service ensures you can contact someone directly and get the problem taken care of more efficiently.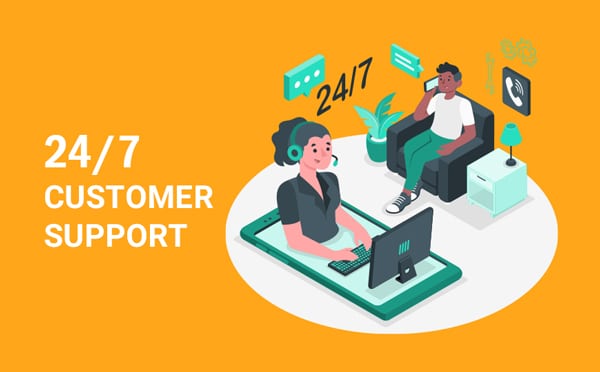 What Is ASP.NET Hosting Principal Concept?
1. It promises compatibility with ASP.NET and all Web applications connected with it
ASP.NET hosting solutions will provide seamless compatibility with ASP.NET itself. But you would also want to ensure that your web hosting service is consistent with other web applications that you are likely to be using with ASP.NET; web applications such as the Plesk Control Panel and any other Windows items that you might be using.
Suggest you read our article about plesk vs cpanel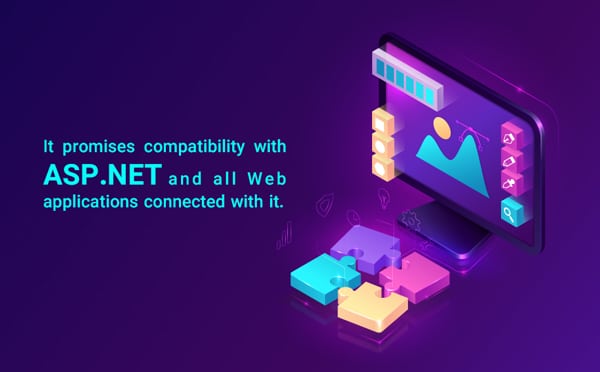 2. It Has the Option of Easy Installation
The best ASP.NET hosting would include a quick one-click installation, allowing you to connect ASP.NET to your web hosting platform in seconds. You have enough work to create your website, game, or app — you do not have time to waste on a complex process of installation. A good ASP.NET hosting ensures that you do not have to spend more than you need on that step.

ASP.NET Hosting Components
The components of a qualified ASP.NET hosting solution, including Windows operating system, .NET Framework, Internet Information Services (IIS), control panel, MSSQL, and trust level are listed below.
If you are willing to know the best hosting control panel , don't miss this post!
Windows OS
The foundation of an ASP.NET hosting solution is the Windows operating system, also known as the Windows Server. Six versions of Windows Server have been released in this field since it was first introduced by Microsoft in April 2003; among which the latest and commonly used three versions are Windows Server 2008 R2, Windows Server 2012, and Windows Server 2012 R2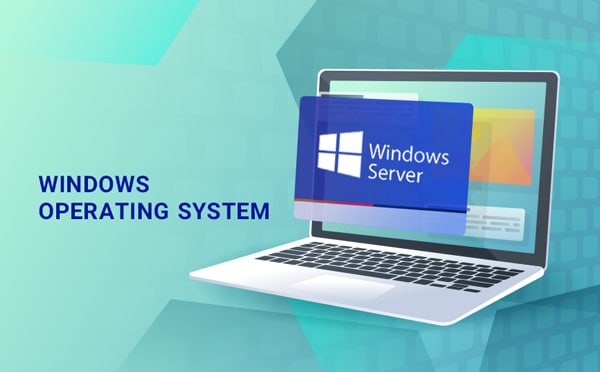 Information Services to the Internet (IIS)
IIS is a Microsoft-created service that runs the ASP.NET hosting, featuring ASP, JAVA, and VB scripts along with some extension functions. In addition, it provides some advanced features such as FrontPage, Index Server, and Net Display, making publishing information on the Web simpler. Up to now, the most recent versions of IIS are IIS 7.5, IIS 8.0, and IIS 8.5, which must be included in the Windows Server 2008 R2, Windows Server 2012, and Windows Server 2012 R2 respectively.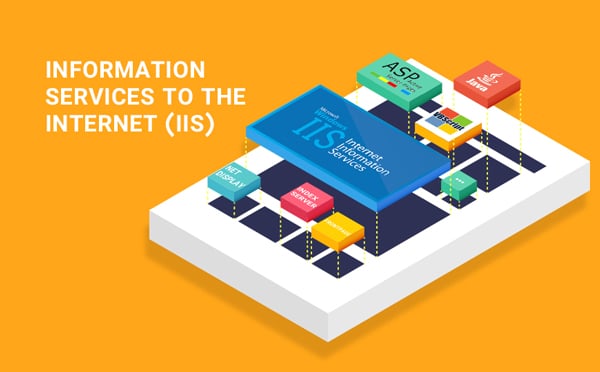 MSSQL
MSSQL, also known as the Microsoft SQL Server, is a system of relational database management used to store and retrieve data. At least a dozen versions of MSSQL are available for users, aiming to meet the needs of different audiences. The most recent three editions are MSSQL 2008R2, MSSQL 2012, and MSSQL 2014, among which MSSQL 2012 is the most frequently used one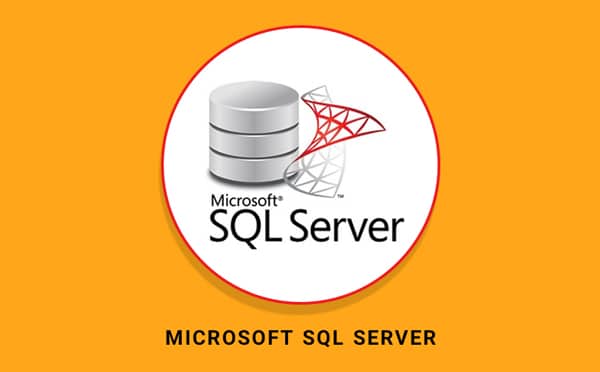 .NET Framework
It is a software framework that is used for ASP NET hosting. Microsoft released multiple versions of the .NET framework and distributed different versions with the Windows servers specified. For example, NET3.0, 3.5, 4.0 must be distributed with Windows server 2008 R2 SP1, Windows Server 2012, and Windows Server 2012 R2.
Control Panel
Control Panel has been recognized as one of the most critical components of a hosting system as it allows webmasters to quickly build and grow a website. There are several control panels on the market designed specifically for ASP.NET hosting such as WebSitePanel. Using this user-friendly control panel, people can handle domains, FTP accounts, directories, databases, and other applications without having to use so much energy.
If you are interested in choosing a web hosting company , this post can help you!
Conclusion
In this article, we made a practical asp.net hosting comparison to help you choose the best provider for your business. By checking the best features and prices of each of the providers, you can come up with the best choice! If you still need extra details check this article out!