What is the Difference Between .com and .net?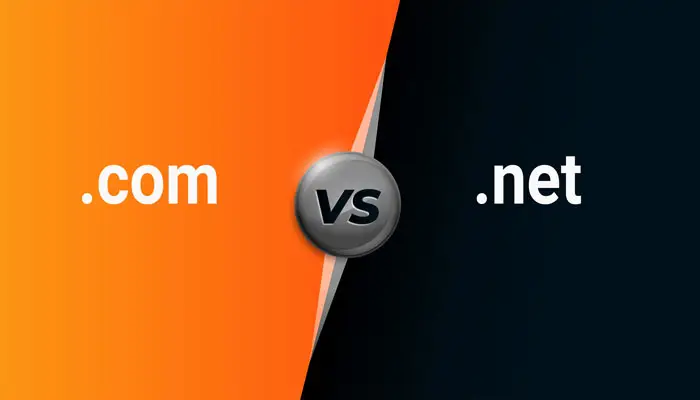 Are you in the dark about the Difference between .com and .net domain extensions? Don't worry; you're not alone! In today's online world, having a presence online is essential, which means having your website. One of the first steps is choosing a domain name.
However, deciding whether to choose a .com or a .net domain extension for your website can be difficult – but what are they? To help make this important decision easier, we will break down what each type of web address stands for, how they differ, and which one might be best for your purpose. Read on as we explain everything you need to know about finding the right domain extension for your website.
What is the .com domain?
There's a good likelihood that if you've ever visited a website, you've seen a.com domain. But what does it mean? Let's break it down, then. The term "COM" stands for "commercial," which denotes that the website is made with business objectives in mind.
It is one of several top-level domains (TLDs) accessible, together with .org, .net, and numerous more. The.com TLD was initially launched in 1985 and soon gained popularity due to its connection to business and the expansion of the Internet as a venue for commercial transactions.
It's now one of the TLDs with the most global adoption. Therefore, a website ending in.com is probably a commercial website the next time you encounter one.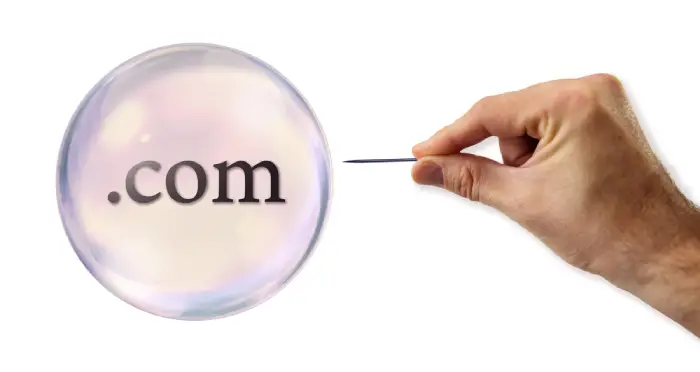 What is a .net domain extension?
The phrase ".net" may seem strange to individuals unfamiliar with internet domains. What precisely is the.net domain extension, then? As described, it is a top-level domain (TLD) mostly utilized for infrastructure and networking needs.
Originally developed in 1985, the.net TLD was intended to compete with the.com TLD. But unlike .com, .net was developed specifically with network-based services, including email and web hosting, in mind.
This implies that selecting a.net domain may be the best option for you if you want to create a website focused on networking or other services of a similar nature.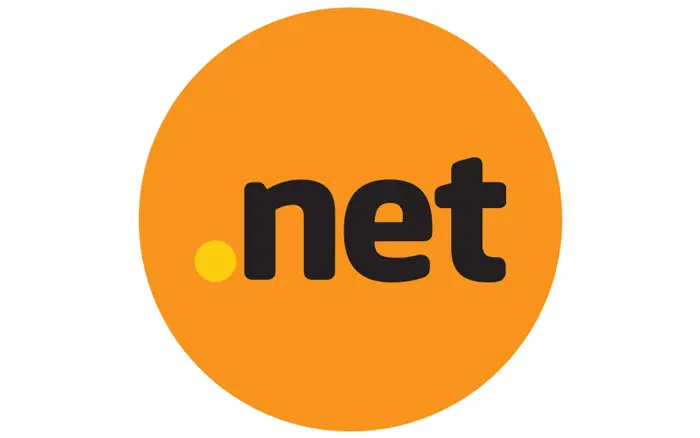 What is the Difference Between .com and .net?
Regarding website addresses, people often wonder about the .com vs .net debate. So, what is the Difference between .com and .net? Even though they are both domain name extensions, they have different uses.
The "commercial" dot-com extension is designed for companies and other entities looking for a worldwide audience. In essence, a website .com extension signals to users that it is a company that is eager to conduct business.
The .net extension, on the other hand, stands for "network" and is frequently connected to internet service providers or networking firms. It works well for websites that provide users with internet networking or technical services. Understanding the .com and .net differences can help individuals choose the right extension for their website and business needs.
.com vs .net – Pros and Cons
When choosing the right domain extension for your website, .com, and .net are universally recognized as some of the most popular options. If you need help deciding between the two, here are some pros and cons to consider.
Because .com has been around for longer, it has gained a stronger reputation among users, as it's often the first domain extension that comes to mind. It's also more widely available and can be easier to remember. However, the downside is that it's often harder to find an available.com domain that has yet to be taken.
On the other hand, .net may not be as popular as .com, but it's still a viable option for building your web presence. It also tends to be slightly cheaper, and because it's less commonly used, there's more availability for you to choose from. Ultimately, the decision between .com and .net comes down to your brand and the specific needs of your website.
Learn more about .Com vs .Org vs .Net in the other article.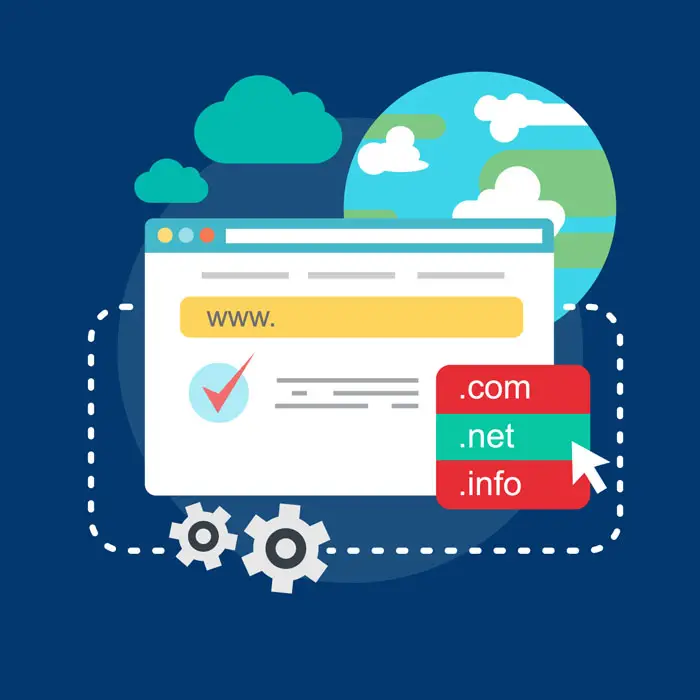 Are There Any Limitations on .com or .net Domains?
There are differences between .com and .net domains, but are there any limitations? It's crucial to pick the domain for your website that best suits your demands while picking one. While .net is frequently used for network-related businesses, .com is the best extension for commercial websites.
Although neither domain extension has any special restrictions, some businesses may discover one performs better. The choice of the domain extension is ultimately up to the user, who should base their choice on their requirements and preferences.
Therefore, even though there might not be any restrictions on .com or .net domains specifically, it's still necessary to complete your study and pick the one that best fits the objectives of your website.
learn more about what is the difference between .com and .co in the other article.
Which is Better .com or .net?
The great debate among website owners and professionals: is .com better than .net? It's a tough call, as both domain extensions serve different purposes.Com is often seen as the more prestigious domain, associated with commercial websites and recognizable brand names.
On the other hand, .net is commonly used by network providers and technology companies. Ultimately, the decision comes down to your website's specific needs and goals. If you want to target a global audience or establish a strong online presence, .com may be the way to go.
However, if you're focused on networking and technological innovation, .net might be the perfect fit. It's important to carefully consider your options and choose the domain extension that aligns with your brand's identity and mission. Which is better .com or .net? It's up to you to decide.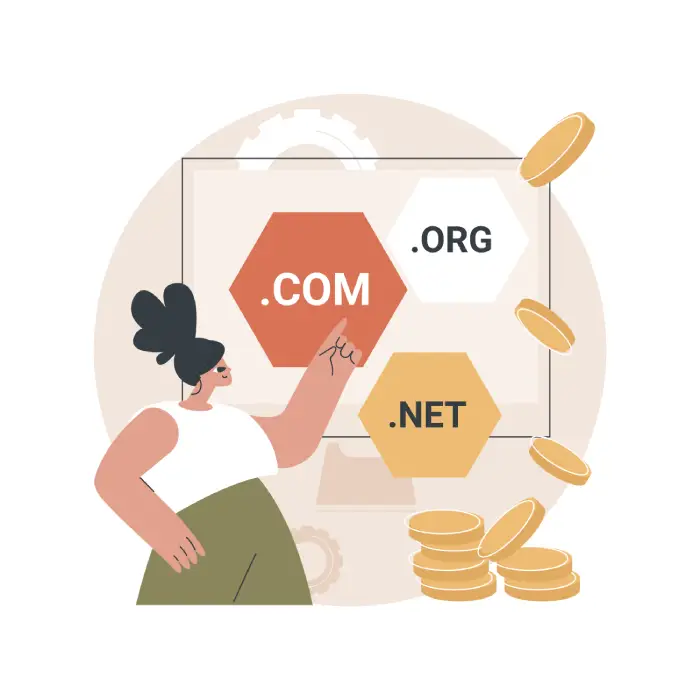 Conclusion
In conclusion, .com and .net domain extensions are both powerful tools when addressing websites. The Main Difference is that .com domains are more established and recognizable to an audience, while .net can be beneficial if you need to separate yourself from the competition.
Both have pros and cons, so the decision ultimately comes down to your particular needs. If a certain domain name has already been taken with a .com extension, your best option may be to go with the .net extension.
Despite all this information, if you want to establish an online presence for yourself or your business, the recommendation is to buy website domain (.com or .net) before someone else takes them away from you.