What is a ccTLD Domain? | ccTLD definition + Examples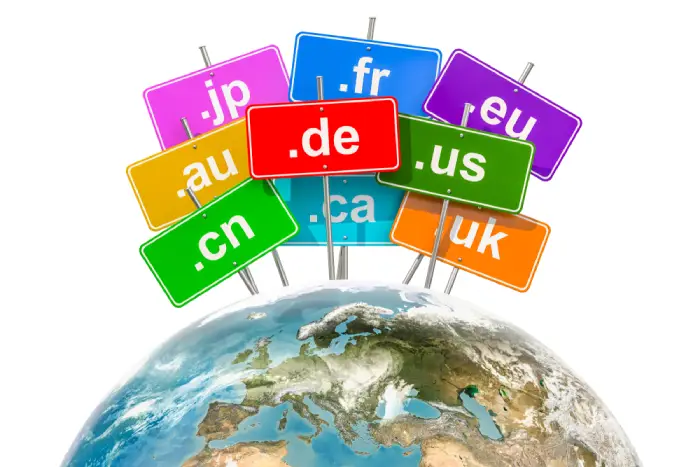 Regarding registering and managing domains, ccTLDs are among the most popular choices. But do you know what they are? CcTLD stands for country code top-level domain.
This means that a particular two-letter sequence is assigned to represent each country or dependent area worldwide and is used in determining website addresses. So when entering a "ccTLD" into your URL bar, chances are you'll be directed to a website specific to that country.
Examples include .uk for the United Kingdom, .jp for Japan, and .ca for Canada. While they usually denote national presence, ccTLDs can also represent regions such as those covered by EU (.eu) or global operations (.com).
So if you're looking to build an online presence within a certain region or take advantage of local marketing opportunities worldwide, registering with ccTLD may be the perfect solution!
What is a ccTLD (Country Code Top-Level Domain)?
Have you ever observed that the ".com" or ".uk" or even ".cn" at the end of a website's URL might change? Top-level domains (TLDs), which are those letters at the end, aid in determining the location of a website. The two-letter code given to each nation or territory on the Internet is known as a country code top-level domain (ccTLD).
So, what is a ccTLD domain? (cctld meaning) Simply put, it's a domain exclusive to a certain nation or region. For instance, ".co.uk" denotes "United Kingdom," whereas ".cn" denotes "China." Local companies or organizations that want to develop their internet presence in their nations frequently utilize ccTLDs. Hopefully, this explanation provides a better ccTLD definition to those just learning about this unique aspect of the Internet.
What is the use of ccTLDs, and why are they important?
In the vast world of the Internet, country codes top-level domains (ccTLDs) are an essential tool that helps define the online presence of a particular country or territory.
These two-letter domain extensions, such as .us or .de, provide a nation or region with a distinctive online identity and help internet users know that the website they are browsing is from that particular area.
In addition to being essential for online branding and marketing, ccTLDs also provide consumers with confidence and authenticity by verifying a website's legitimacy.
In today's digital age, businesses and individuals rely heavily on the Internet to reach a global audience; cctlds have become indispensable in creating a strong online reputation and establishing brand recognition.
ccTLD Examples
It isn't easy to envision a future without the Internet since it has become a necessary component of daily life. ccTLDs, or country code top-level domains, are crucial to the Internet. They serve as domain extensions identifying the nation or area with which a website is affiliated. The ccTLDs .us (for the United States), .ca (for Canada), .uk (for the United Kingdom), and .au (for Australia) are a few such examples. Every nation has a distinct ccTLD, and using one to create a spatially focused online presence is a terrific idea. Ultimately, ccTLDs are essential in facilitating the transfer of information and communication worldwide.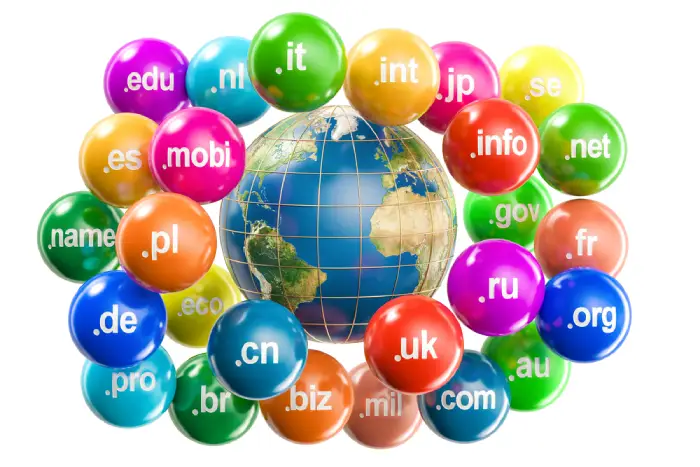 How to register a ccTLD
One of the most important steps when building a website is purchase domain name. But what if you want to use a ccTLD or country code top-level domain? This is where things get a bit tricky. Each ccTLD has its registration process, so it's important to know the specific requirements for the domain extension you want to use.
Some ccTLDs, like .us for the United States, require you to have a physical presence in that country, while others have different registration fees or documentation requirements. It may seem daunting, but with some research and preparation, you can successfully register your desired ccTLD and have a unique web presence that stands out.
Benefits of using a ccTLD
You're probably deciding what domain name to use to build a website for your company or personal brand. While you may be familiar with well-known.com, you should also consider CCTLDs as a different alternative. Country code top-level domains, or CCTLDs, are domain extensions that are exclusive to a certain nation or area.
Utilizing a CCTLD may help you build credibility and trust with your target audience, which is one of the main advantages. For instance, adopting a .ca domain name might let visitors know that your website is relevant and reliable if your company predominantly serves clients in Canada.
CCTLDs can also help with SEO, as search engines may rank locally relevant domains higher in their results. If you're looking for a way to make your website stand out and attract more visitors, consider registering a ccTLD relevant to your target audience.
list of country code top level domains
Up to here, you know what is a ccTLD domain; in this table, we want to name some of them and introduce some cctld examples.
| | |
| --- | --- |
| ccTLD | Country (region) |
| .in | India |
| .ca | Canada |
| .uk | United Kingdom |
| .ch | Switzerland |
| .at | Austria |
| .by | Republic of Belarus |
| .th | Thailand |
| .ck | Cook Islands |
| .is | Iceland |
| .as | American Samoa |
| .cn | China |
| .ir | Iran |
| .jp | Japan |
| .kp | North Korea |
| .kr | South Korea |
| .ar | Argentina |
| .de | Germany |
Final words
In conclusion, CCTLDs have a major role in the digital ecosystem. They are incredibly useful for businesses and organizations looking to expand and individuals who want to ensure their sites are easily recognized and ranked favorably in search engine results. With minimal investment costs, a wide range of benefits, and access to exceptional online resources, ccTLDs serve an important purpose.
They will continue to be a part of the global digital culture. Ultimately, ccTLD registration should be seriously considered if your website wants to reach a larger audience or accomplish specific marketing goals. The advantages of ccTLDs; consequently, one should consider registering a CCTLD when setting up their digital presence.