What is Domain Authority and Why is it Important?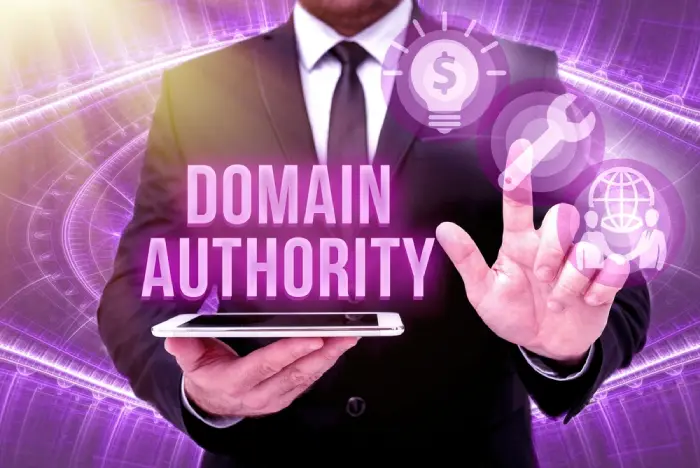 Domain Authority, or DA for short, is an SEO metric that helps marketers measure and compare the strength of their website rankings to competing websites. It's a logarithmic scale ranging from 0-100, with higher scores representing a greater ability to rank on search engine results pages (SERPs).
Various metrics, such as link quantity and quality, are considered to calculate Domain Authority. Knowing your domain authority score can be important for creating an effective online marketing strategy. If you're looking for information on What is Domain Authority and how to check it – you've come to the right place!
In this article, we'll cover everything there is to know about domain authority, including: What it means; How it's calculated; How you can increase your overall DA score; Useful tips for improving page-specific DA; And much more – all so your site remains competitive in Google's ever-changing SERP landscape.
What is Domain Authority and why should you care about it?
Your website's domain authority is one of the most important factors determining its visibility and ranking on search engines. However, What is the Domain Authority? Simply put, it's a metric that calculates how well a website is expected to perform in search engine result pages (SERPs) based on various factors such as backlinks, content quality, and user experience.
The domain authority definition may seem technical at first, but understanding its usage can help boost your website's search engine optimization (SEO) efforts. As domain authority measures the credibility of your website, you should constantly aim to improve it to attract more traffic, leads, and conversions.
How to Calculate Domain Authority?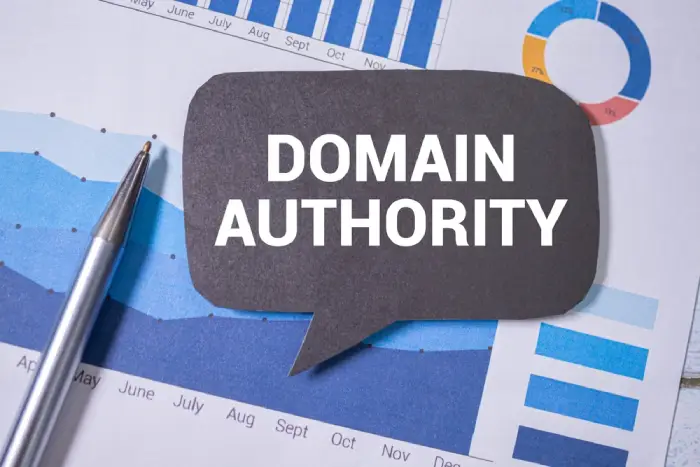 Calculating Domain Authority is an essential aspect of website optimization. It is the metric used to evaluate the strength of your website among search engine results pages (SERPs), and it gives you an insight into how well your website is performing in terms of ranking.
The good news is that it is relatively easy to calculate domain authority. To do this, you need to consider various factors, such as the number of backlinks to your website, the quality of content, website optimization, and the reliability of your site.
Once you have evaluated these factors, you can easily calculate your domain authority score, usually on a scale from 1 to 100. By understanding this metric, you can improve your website's authority, making it more visible and attractive to potential customers.
Get the best performance with Canadian WordPress Hosting now!
What is a Good Domain Authority?
Now you know domain authority meaning; If you have a website, you've heard of domain authority. But What is a good Domain Authority? Domain authority is a metric developed by Moz that predicts how well a website will rank in search engine results.
It's a score of 100, considering factors like backlinks, content quality, and website traffic. Generally, a good domain authority is considered to be anything over 40. However, it's important to note that domain authority is relative to your industry and competition.
So while a score of 40 may be great for a small business in a niche market, there may need to be better for a large e-commerce company in a highly competitive industry. Ultimately, the goal should be constantly improving your domain authority to stay ahead of your competitors in search engine rankings.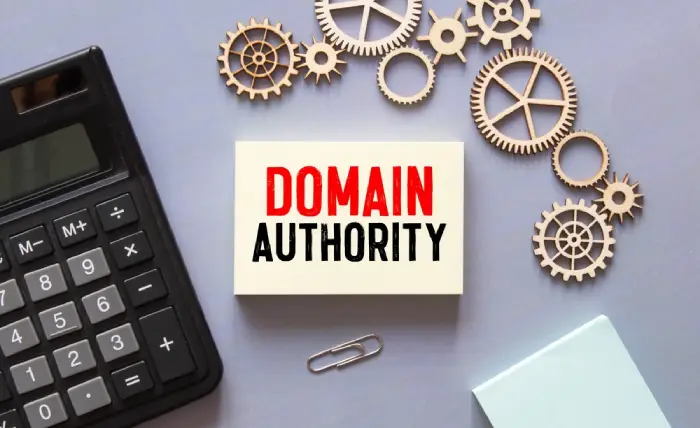 Domain Authority vs Page Authority
When it comes to search engine optimization (SEO), understanding domain authority and page authority is crucial. Domain authority refers to a website's overall strength, considering factors such as backlinks, content quality, etc.
This score helps determine how likely a site will rank well in search results. On the other hand, page authority looks specifically at the strength of individual pages within a site.
This score can also impact search rankings and is influenced by factors like the quality of the page's content and the number of high-quality external links pointing to it. While domain and page authority is important, improving both can significantly increase search visibility and website traffic.
Ways to Improve Your Domain Authority
Having a high domain authority is crucial in the world of SEO. It establishes credibility among search engines and helps your website rank higher in search results. But how to increase your domain authority? There are a few ways. Firstly, focus on building high-quality backlinks from reputable websites.
You can also improve your website's internal linking structure and optimize your content around relevant keywords. Consistency is key, so keep producing fresh and relevant content regularly.
Lastly, make sure your website is mobile-friendly and has a fast loading speed. Implementing these tactics can improve your domain authority and drive more organic traffic to your website.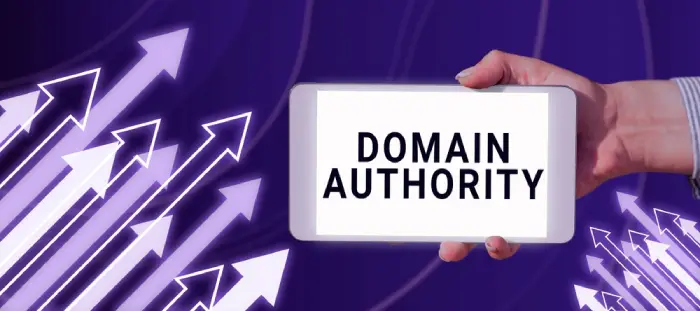 How to Check Domain Authority Score?
Your domain authority score is an important metric to keep track of when building a strong online presence. It measures the credibility and influence of your website on search engine results pages. How can you check your domain authority score? Several online tools are available to help you with this, including Moz's Domain Authority Checker and Ahrefs' Domain Rating. Simply enter your website URL and wait for the results to generate.
Your domain authority score will fall between 1 and 100, with higher numbers indicating a stronger online presence. Keep monitoring your score to see how your website is performing over time.
Conclusion
In conclusion, understanding domain authority is important for having a successful online presence. A good domain authority score is determined by the quality and credibility of your content and other factors relating to your website's SEO and web performance.
Now you can use the Domain Name Registration service of n6cloud and improve your domain authority.
Thankfully, there are many steps you can take to improve your domain authority, such as improving high-quality links, optimizing content, and maintaining a secure connection.
Once these actions are implemented, checking your Domain Authority score will help you track progress. Also, remember that increasing the Domain Authority doesn't happen overnight, but it does help set yourself up for future success when done consistently.
A deep understanding of Domain Authority helps give insight into how well you're doing with web visibility and search optimization efforts – making it an essential metric worth tracking and optimizing!