What is Affiliate Marketing and How does it work?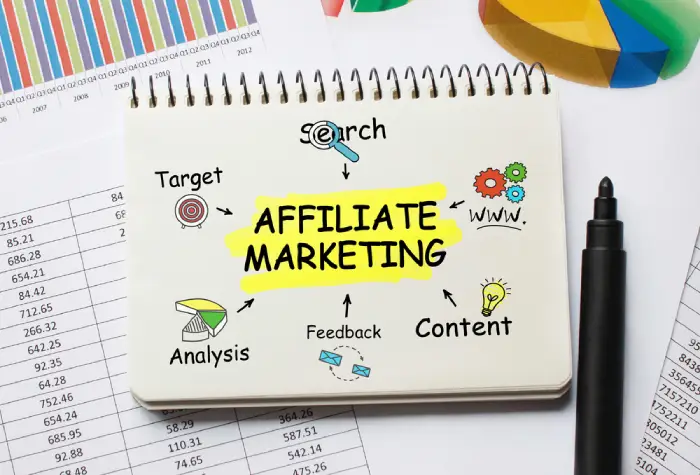 Are you a marketer looking for new strategies to increase revenue? Look no further! Affiliate marketing is one of the most effective and profitable ways to achieve your goals.
It has become an invaluable tool for many businesses, including bloggers and small business owners who are looking to diversify their income streams. But what exactly is affiliate marketing? How does it work and what sort of results can you expect from it?
In this blog post, we'll delve into all aspects of affiliate marketing – from how it works to the different types out there, so that you can determine whether or not it's a good fit for your business.
We'll explain important concepts like EPC (Earnings per Click) & CPA (Cost per Action), among others in order give you a complete understanding of how everything works together. So get ready to learn more about the world of affiliate marketing – let's dive in!
What is Affiliate Marketing – Definition and Explanation
If you've ever wondered what is affiliate marketing all about, you're not alone. Affiliate marketing is a popular strategy that allows individuals to earn a commission by promoting a company's products or services.
To put it simply, affiliates promote a product and receive a percentage of each sale made through their unique affiliate link. The beauty of affiliate marketing is that it is a win-win situation for both the affiliate and the company.
The affiliate can earn extra income without having to create their own product or service, while the company gets the extra exposure and sales they may not have otherwise received. Overall, affiliate marketing is a great way to earn passive income and can be a lucrative opportunity for those who are willing to put in the effort.
Types of Affiliate Marketing Strategies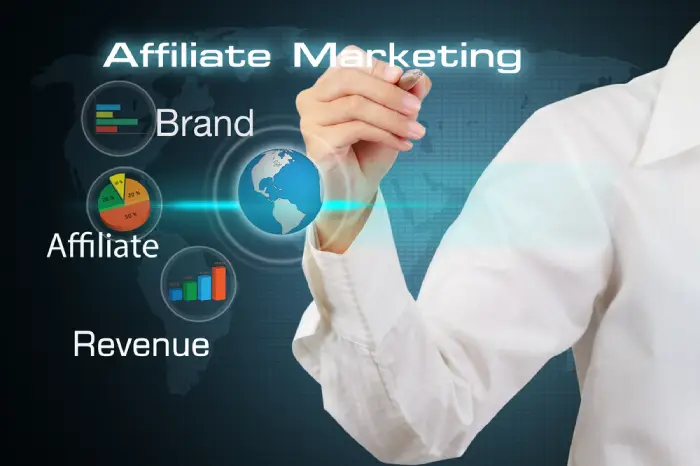 Affiliate marketing is a popular way for companies to expand their reach and increase sales, and there are several types of affiliate marketing strategies that can be used.
One type is pay-per-click, where affiliates earn a commission for each click on a link to the company's website. Another type is pay-per-lead, where affiliates earn a commission for each lead or potential customer they generate for the company.
A third type is pay-per-sale, where affiliates earn a commission for each sale made through their referral link. Each type of affiliate marketing strategy comes with its own advantages and disadvantages, and it's important for companies to choose the right type for their specific goals and needs.
Benefits to Becoming an Affiliate Marketer
Affiliate marketing is an excellent way to earn money online. The benefits of affiliate marketing are numerous, making it a popular choice for entrepreneurs seeking an additional source of income. One of the key advantages of affiliate marketing is its flexibility.
As an affiliate marketer, you have complete control over how much you earn and how you market your chosen products or services. You can work from anywhere, make your own schedule, and choose which products or services to promote.
Additionally, affiliate marketing allows you to leverage the expertise of existing companies, limiting your risk and increasing your earning potential. It's no wonder so many people are flocking to affiliate marketing as an attractive source of income.
How Does Affiliate Marketing Work?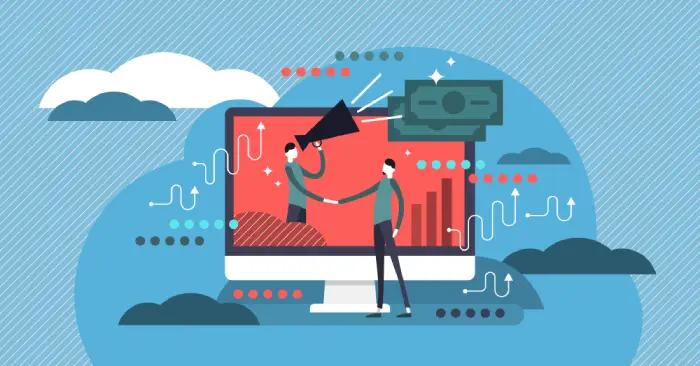 Affiliate marketing has become an increasingly popular way for companies to reach new customers and increase revenue. But what is affiliate marketing and how does it work? Simply put, affiliate marketing is a performance-based marketing strategy in which businesses pay affiliates a commission for driving traffic or sales to their website.
Affiliates are typically bloggers, social media influencers, or website owners who promote a company's products or services to their audience in exchange for a commission. The key to success in affiliate marketing is building strong relationships with affiliates and providing them with the tools they need to be successful in promoting your brand.
By leveraging the power of affiliate marketing, businesses can tap into new markets and increase their customer base without having to spend a lot of money on advertising.
What is EPC, CPA, and Other Relevant Terms and Strategies
As digital marketing continues to grow and evolve, it's essential to keep up with the latest terms and strategies. If you're involved in affiliate marketing, two acronyms you'll come across frequently are EPC and CPA. EPC stands for earnings per click, which is a metric that measures how much revenue you're generating from each click on your affiliate link.
On the other hand, CPA stands for cost per action or cost per acquisition. This refers to how much you'll pay for each desired action taken by a user, such as signing up for a service or making a purchase.
Understanding these terms and how they factor into your affiliate marketing strategy is crucial for success in the industry. But it's not just about memorizing acronyms. By employing relevant and effective strategies, you'll be able to optimize your campaigns and maximize your profits.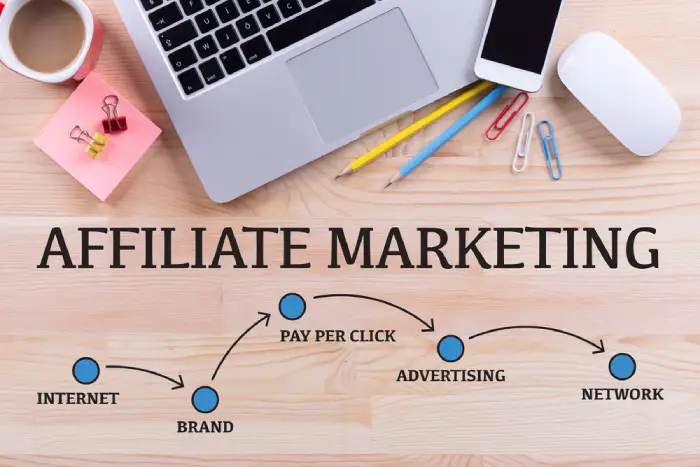 If you want to get Canadian VPS Hosting (affordable & secure), click here.
Tips for Maximizing Your Earnings as an Affiliate Marketer
Being an affiliate marketer can be a lucrative position, but maximizing your earnings is not always as easy as signing up for a program and waiting for the money to come in. In order to truly succeed as an affiliate marketer, you need to put in the time and effort to promote products effectively and efficiently.
One tip is to focus on niche markets and find products that align with your audience's interests and needs. Another is to create high-quality content that showcases the benefits of the products you are promoting.
Consistency is also key, as consistently promoting products will help build trust with your audience and increase your chances of earning commissions. Don't be afraid to test different strategies and track your results to see what works best for you. With dedication and hard work, you can maximize your earnings and achieve success as an affiliate marketer.
Conclusion

Ultimately, affiliate marketing can be a powerful tool for entrepreneurs to expand their businesses and reach new heights. It is an affordable form of advertising, with low start-up costs and tremendous potential earnings.
When done properly, it allows you to build relationships with customers, gain new leads, increase your challenge authority status, and create a recurring stream of income. Of course, there are risks that come along with affiliate marketing but if handled carefully they can be minimized.
It is essential to understand each of the terms discussed in this blog post as well as the strategies required to maximize your earning potential – from creating compelling content to exploring various niches for greater success. With creativity and dedication comes great rewards through the world of affiliate marketing!