What is dropshipping and how does it work?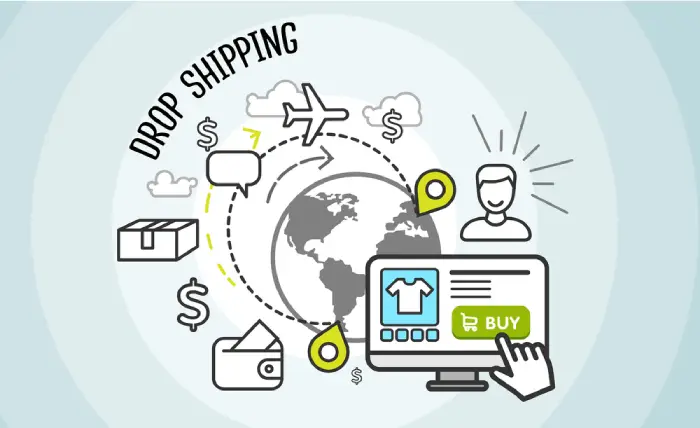 Are you looking to start or grow an online business? Dropshipping may have crossed your mind in the process. This popular e-commerce fulfillment model can provide entrepreneurs with flexible, low-risk benefits that make it a powerful tool for running and scaling a profitable business from anywhere in the world.
In this post, find out more about What is dropshipping and How does it work, and why you should consider using it as part of your overall e-commerce strategy.
What is Dropshipping, and how does it work?
Dropshipping is a popular way to run an e-commerce business without the hassle of managing inventory. But what is dropshipping and how does it work? In short, dropshipping is a business model where the online retailer does not hold physical stock but rather sources the products from a third-party supplier who ships the goods directly to the customer.
The retailer can sell products without purchasing or storing inventory beforehand, which minimizes the risk and investment required to run the business. This method allows entrepreneurs to focus on marketing and customer acquisition while leaving the logistics to the supplier. Dropshipping offers a convenient and cost-effective way to start an online business.
Benefits of Dropshipping
E-commerce has rapidly evolved in the last decade, and one of the most popular ways to start an online store is through dropshipping. The beauty of dropshipping lies in its simplicity and low start-up cost. This business model allows you to sell products without physically handling the inventory.
Instead, you work with a supplier who stores and ships the products to your customers on your behalf. The benefits of dropshipping are numerous and undeniable. One key advantage is that you do not have to worry about holding physical inventory, which saves you time, money, and resources.
Additionally, you can test different product categories and niches without committing to large amounts of inventory. These are just a few benefits of dropshipping, and if you're looking for an easy way to start an online business, then it may be the perfect solution.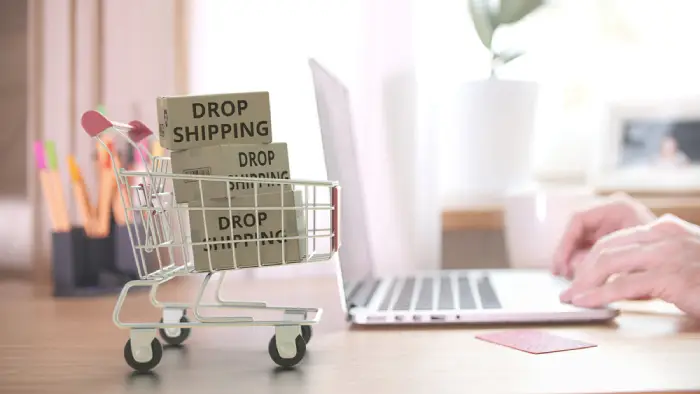 What is required for dropshipping?
What is needed to start dropshipping? To establish a dropshipping business, there are a few essential things to consider. The first requirement is choosing a niche for your store. You should identify what products you intend to specialize in selling.
It's vital to select an area that you have knowledge and interest in. Secondly, you need to find a reliable and affordable supplier. Since dropshipping involves outsourcing the shipping process, it's crucial to partner with a provider who can deliver quality products on time.
Additionally, an e-commerce platform and payment gateway are necessary to build and manage your site. Using a user-friendly platform enables you to customize your store to suit your niche. While starting a dropshipping business, like any venture, requires hard work and dedication, the process is quite manageable if you plan and execute accordingly.
How to start dropshipping?
Have you been wondering to know Steps of getting started with dropshipping? Look no further. The first step is identifying your niche and researching the products you want to sell. Once you have found your niche, you must choose a platform to build your online store.
Platforms like Shopify and WooCommerce make it easy for beginners to set up their stores. After setting up your store, you must find suppliers and create relationships. A great resource for finding suppliers is AliExpress. The key to successful dropshipping is to make sure you have a clear plan for marketing your products.
Utilize social media and create engaging advertisements to draw in customers. With these steps, you'll be on your way to starting your own successful dropshipping business.
Learn more about how to start domain flipping (in simple terms).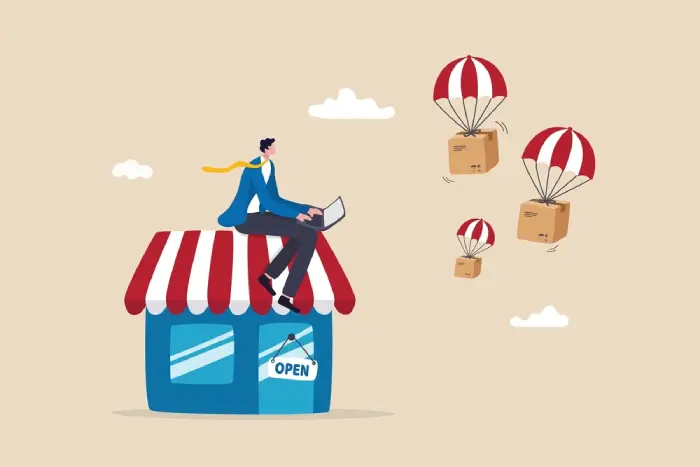 How to select products and find suppliers
Finding the right products and suppliers is critical to the success of any business. Whether you're just starting or trying to expand an existing venture, there are several factors you should consider when selecting products and suppliers.
Firstly, you need to identify the specific products you want to sell to find suppliers who specialize in those items. Next, you should evaluate potential suppliers based on price, quality, reliability, and delivery times. You may also need to negotiate with suppliers to achieve the best terms.
Ultimately, a successful supplier-buyer relationship comes down to trust and communication. By researching, asking the right questions, and maintaining open lines of communication, you can establish a strong partnership with your suppliers that will help your business thrive.
How to create a website for your dropshipping business
If you want to start a dropshipping business, creating a website is crucial in establishing your brand and attracting customers. The First thing you need to do after choosing a domain is, buy shared hosting, or you can use other servers, but choosing a good hosting is your second step; after that, you need to create your website on it; you can use WordPress or other CMS, remember that choosing right keywords for the right page is important.
After all these things, you can get traffic and start your dropshipping business. After a few months, you can hire someone to manage your product and customers; These are the growth steps of a site.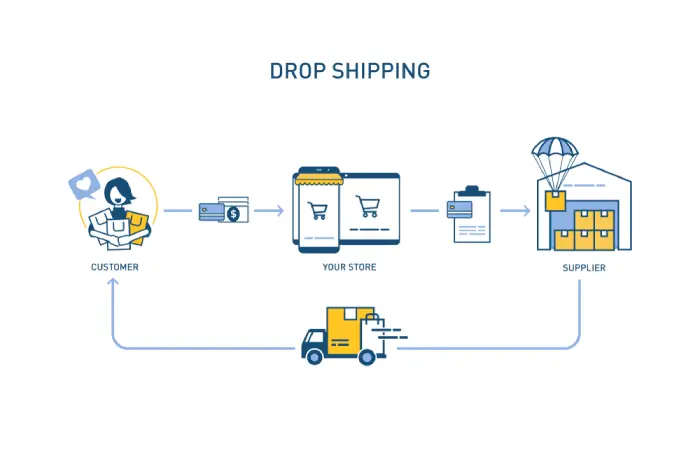 Tips for marketing and promotion of your dropshipping business
Starting a dropshipping business can seem daunting, but it can become a lucrative venture with the right marketing and promotion. To make your dropshipping business stand out, you need to be strategic in your approach:
Create a strong brand image that resonates with your customers. This can be achieved through eye-catching logos and a unique brand voice.
Leverage social media platforms to reach a wider audience. Social media marketing is a powerful tool that should be noticed.
Work on building relationships with your customers by providing excellent customer service and offering incentives for loyalty.
When implemented correctly, these tips can give your dropshipping business the boost it needs to succeed.
Conclusion
Dropshipping is a great way to start a business. It is low-cost, requires no inventory, and can be done with minimal risk. By understanding what dropshipping is and how it works, you now have the knowledge to get started.
All you need to do is determine which products are right for you, source reliable suppliers, build an attractive and informative website to market your items, and promote your new business through effective marketing strategies.
With diligence and dedication to setting up a dropshipping business, you can join the thousands of other entrepreneurs who are capitalizing on this lucrative side hustle.
You need to take action now and Register a Domain Name to start your dropshipping adventure; if done correctly, you'll soon realize the unlimited potential for success such an endeavor can offer!