What is progressive web applications | [ PWA ]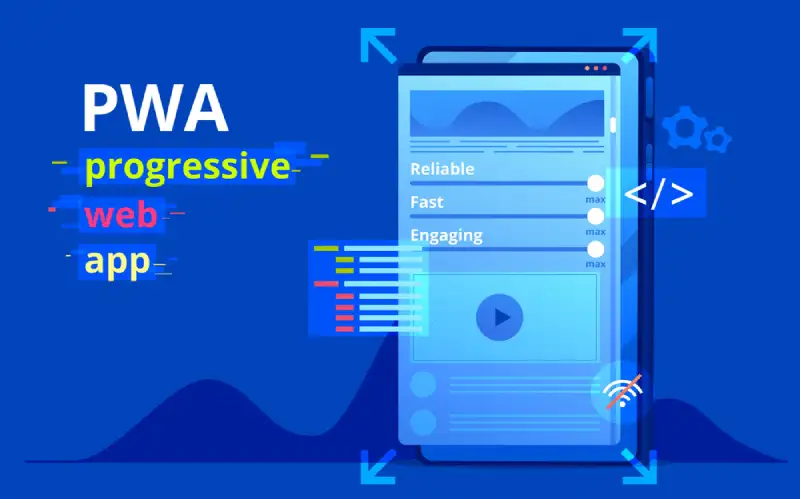 Standalone software and applications dominated the software industry back in the day. However, they were replaced by Progressive Web Applications, which deliver a better overall experience.
Some leading tech giants, such as Microsoft and Google, played a significant role in developing these web applications. Continue to read, and we will help you learn more about what PWA is all about. Based on that, you can decide whether to use a Progressive Web Application instead of a standard application.
What is a progressive web app?
What is PWA all about? A progressive web application is a web application that can act in the form of a mobile application or a web page on a device.
You will be running the progressive web application on your internet browser. This perfect solution is available to overcome low conversion rates and poor mobile UX. Once you implement a progressive web application, you can also expect to notice a significant improvement in your conversion rates.
That's because these applications are in a position to deliver a native-like experience to the users. It can speed up conversions and deliver a cleaner browsing experience. You can expect to get the most out of advanced web applications even with a poor internet connection.

Now you have a basic idea of what is a progressive web app. These applications are written with numerous programming languages, such as HTML, CSS, and JavaScript.
You can expect a progressive web application to behave similarly to a regular web page. However, they are also in a position to deliver the same functionality as a mobile app.
One way to answer the How to increase website speed on mobile is.
In other words, a progressive web application can work offline and deliver faster results. They can also send push notifications and take maximum use out of features available on a device.
What PWA can do today?
Now you have a basic idea of what is PWA app all about. Based on this knowledge of what is a progressive web app, you can deep dive to determine what a progressive web application can deliver to you.

You will see how the progressive web applications are uploaded to some of the most popular and leading app marketplaces, such as Google Play and Apple App Store. They are not associated with any specific implementation.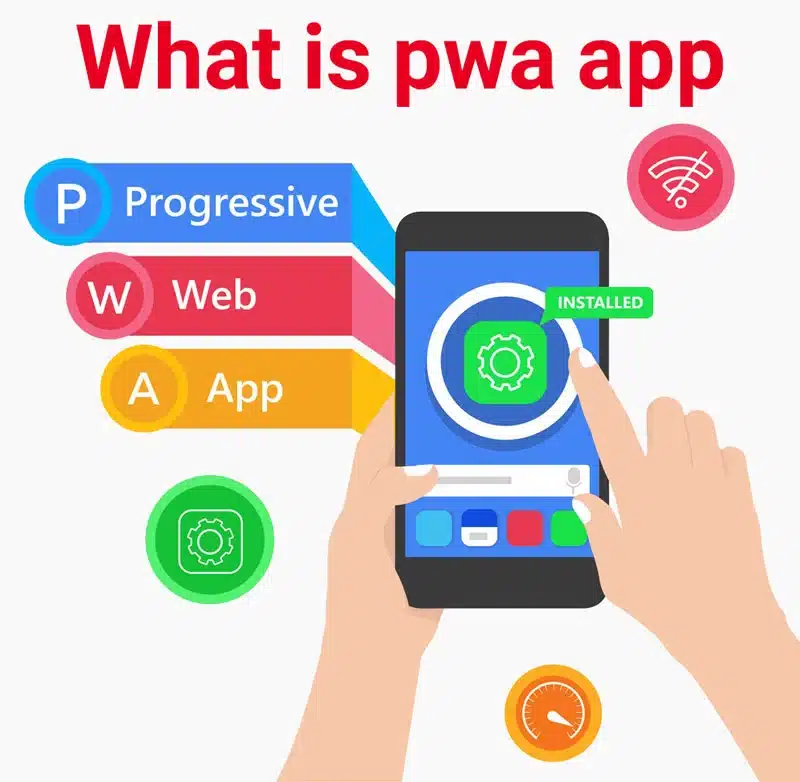 No matter what, you can expect a progressive web application to deliver some significant benefits to you. When you try to understand what is PWA app all about, you should be aware of this fact.

One of the most prominent features that you can see in a progressive web application is reliability. In other words, you can expect the progressive web application to load instantly. Even if the network conditions are uncertain, you can expect it to load immediately.
Another great thing about these web applications is that they are fast. Your progressive web application can respond to user interactions pretty fast. People who use the advanced web application would love the silky-smooth animations delivered with it. There isn't any uneven scrolling present in the web application.

On top of the above features, you can expect advanced web applications to be engaging. For example, people can use a progressive web application as just another application running on the device. It would deliver an immersive user experience.
What does PWA mean?
Anyone looking forward to developing software, a mobile app, or a web application can consider going ahead with a progressive web application. It can help you make your application more user-friendly for the people who will use it. When you cater to your audience's specific needs, you will be able to deliver a great experience to all of them. Hence, it is even worth learning more about advanced web applications and starting to use one of them.

Another great thing about advanced web applications is that they are relatively easy to implement. You can get your web application to do a better job by making it progressive.
After you build a progressive web application, there is no need for you to go through a process to upload that to app stores. You can allow people to access the application on your web browser. You can learn more about this when you research What is PWA technology.

As you dive deep to learn more about pwa technology, you will figure out that you can develop them with the assistance of standard web technologies.
You don't have to spend a fortune to build them. This is where you will be converting your website into a mobile app. Therefore, you will only have a few code bases for maintaining.
These applications are responsive, and you can get them to deliver a perfect experience to people who access them from mobile devices. You can also expect the progressive application to be lightweight, fast, and smooth.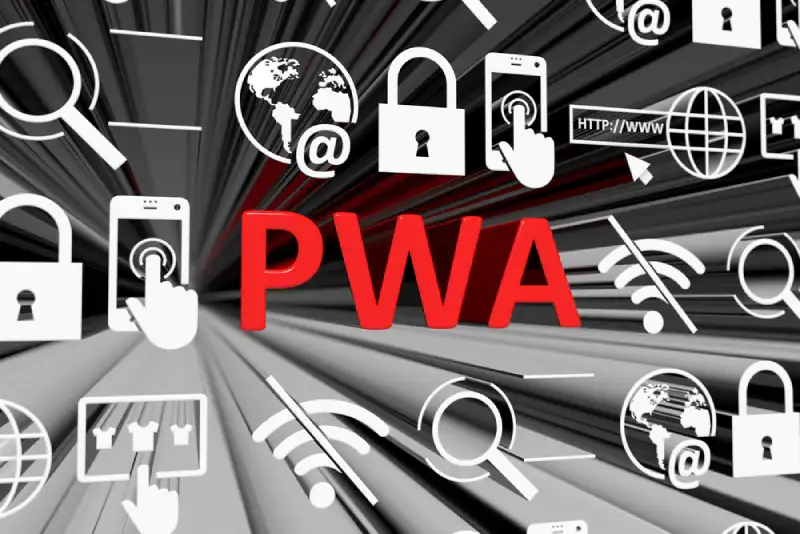 What is progressive web app example?
Starbucks is an excellent example of a progressive web application. When you know what is PWA in web, you should go ahead and check out the Starbucks website and order something from them.
While developing the website, the principal objective has been to deliver a user-friendly learning experience to all customers. You will therefore be able to receive a native app-like experience as you try to order something from Starbucks.

When you visit the Starbucks PWA, you will be given a chance to go through the menu. While you go through the menu, you will also be able to customize your orders. If you need to add items to the cart, you can also do it.
There is no need to be connected to the internet to get the job done. When the app is connected online, you can view the location-related pricing and even place your order for food and drinks.

Since most of the parts of this progressive web application are working without an internet connection, it would be an excellent option for anyone wishing to go without an internet connection.
Hence, the Starbucks app is quite popular among rural communities as well. You may consider using this application to place an order even if you are on the go.
After launching the progressive web application, Starbucks could see significant improvements. You can get similar results by implementing a progressive web application. It will surely benefit your business in the long run.
Conclusion

From this article, you could better understand what pwa is all about. You can use this as the base to build a progressive web application.
Make sure you use the right technologies and suitable design for building the progressive web application, as it can contribute a lot towards the positive results you can get. You will impress your customers with the PWA and love what comes your way.