Top Linux Distros for Beginners, Server and Enterprises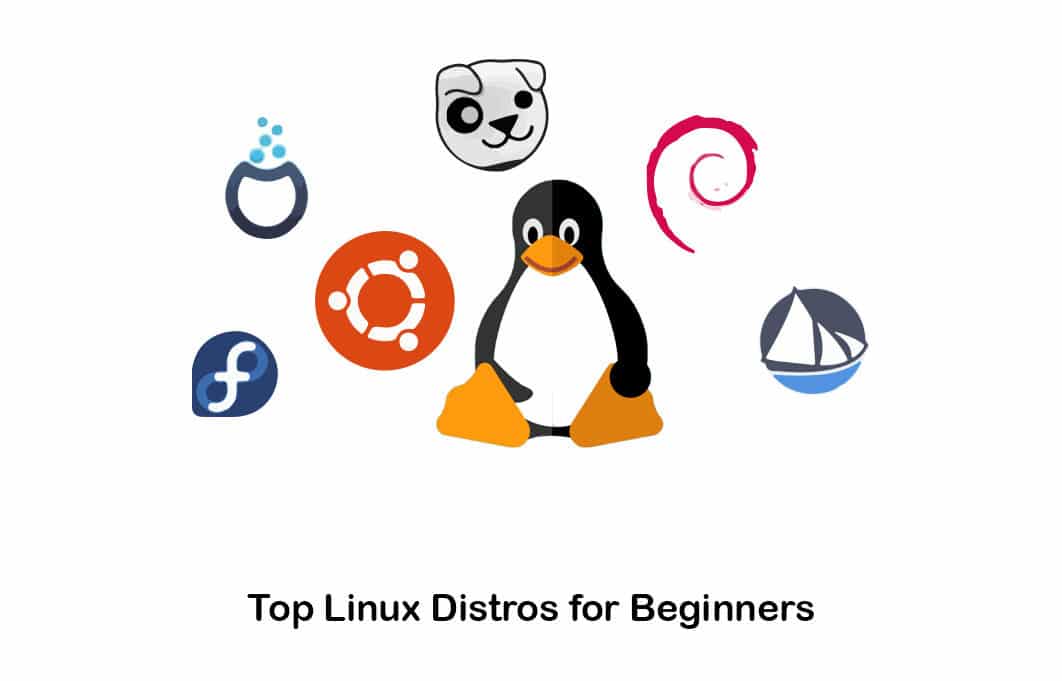 If you want to install Linux as your operating system, select and install one of the available distributions based on your needs. You can also use Linux From Scratch to assemble and build a new distribution.

This article will review the best Linux distributions, the best Linux distro for servers, and Linux distributions comparison. To determine which version is better, we must first become more familiar with the different versions and then choose the best one. To find the top Linux distro 2023, stay with us!
What Is the Best Linux Operating System?
Remember that there is no such thing as the best Linux operating system. Because each version is designed for a specific purpose, you must choose between Santos, Debian, Ubuntu, or many other versions based on your needs.

Linux was an operating system in which individuals or companies compiled and used apps alongside the Kernel as a package. This trend continued until these three big companies started producing very cohesive packages with a great support:
After the three major companies produced their packages, all subsequent Linux-based distributions are subsets of the three significant distributions above.
Best Linux distro 2023
In the following, we are going to make a Linux distributions comparison. Stay tuned to learn more about the types of Linux distros below.
1- Best Linux Distro for Beginners
2- Best Linux Distros for Experienced Users
3- Best Linux Distros for Experts
3- Best Enterprise Linux Distro
Best Linux Distros for Beginners
1- Ubuntu
Ubuntu is one of the most popular Linux distributions in the world. This distribution system is based on Debian. But the source has its software repositories and does not use those of Debian. Many of the software included syncing with Debian Repository software. The great thing about Ubuntu is that it has the complete repository of all distributions.
The Ubuntu project focuses on producing robust desktop and server versions for a good user experience with the operating system. As a result, it has no fear of creating new, fully customized technologies to enhance a better sense of user experience. Ubuntu used the GNOME 2 user interface but now uses its interface called Unity. Ubuntu is the only company to use Mir's graphical server, while other distributions use Wayland.
Ubuntu has always been an up-to-date operating system and has promised to release a new version every six months. Once every two years, it offers a performance with Long Term Support. As of this writing, version 16 of the LTS is available.
You should know that the best Linux distro for WordPress is Ubuntu.
Suggest you read our article about what does a server do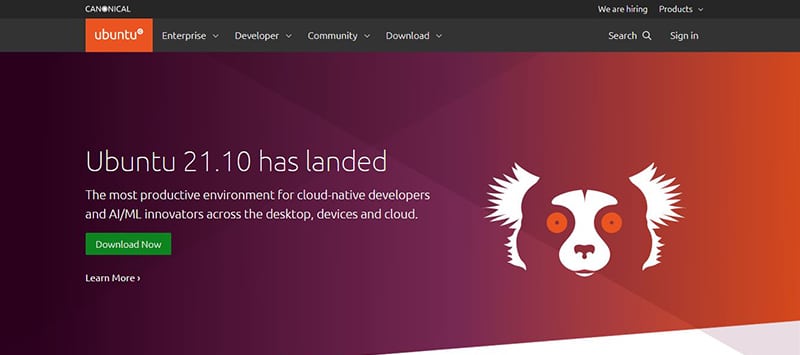 2- Linux Mint
Mint is an Ubuntu-based Linux distribution that uses the same Ubuntu repositories, so similar software packages are available for both. Mint is generally a side-by-side distribution, focusing strongly on media codecs that Ubuntu did not include in its distributions by default.

This distribution now has its own identity. You can not find the Unity interface on Ubuntu. You can use Cinnamon or MATE interfaces instead.  Mint has a slower update process. Mint does not support the automatic installation of necessary updates. This has led some Ubuntu developers to call this distribution unsafe.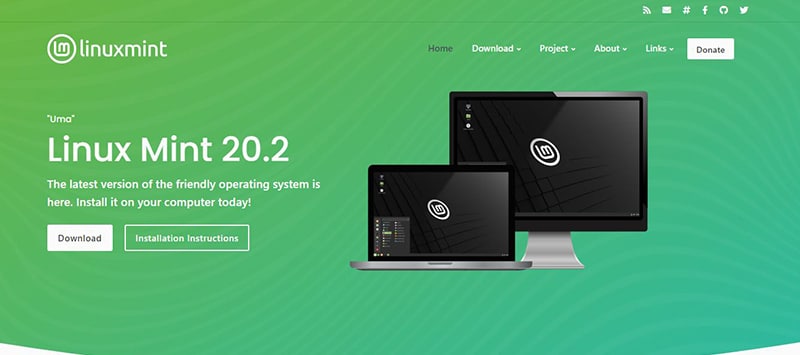 3- Fedora
Fedora is a project focused on free software. You need help finding a simple solution to install graphic drivers on it. Although informal repositories are available and make this possible, they are still more complex than other distributions.
Fedora is a bleeding-edge operating system (the edge of technology that sometimes dies!) And includes the latest version of the software. For this reason, the term pre-death was coined to say that the latest updates to Fedora are being tested in the real world. If the test is successful, it will be placed in Red Hat Enterprise Linux.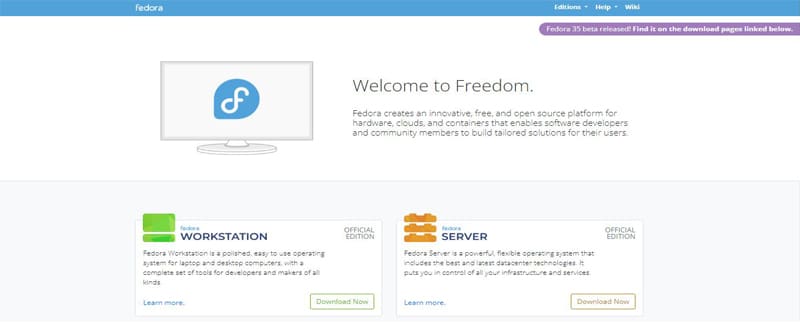 Unlike Ubuntu, Fedora has not developed its user interface. Instead, the Fedora project uses upstream software. This interface provides a platform that combines all upstream items without adding special tools. Fedora uses the GNOME 3 user interface by default.

Red Hat supports Fedora and is the foundation of the Red Hat Enterprise Linux project. As mentioned earlier, Fedora is a bleeding-edge operating system; no version has been supported for a long. Red Hat itself recommends using its Enterprise versions.
4- Manjaro
Manjaro is a super user-friendly Linux Distros available for beginners. This distribution is a desktop-oriented one. It provides critical functionalities to you, such as automatic hardware detection, intuitive installation, and even stable release rollouts. Regardless of simplicity, you can get hold of some rich features, such as the ability to install multiple kernels and run Bash scripts to manage graphics drivers.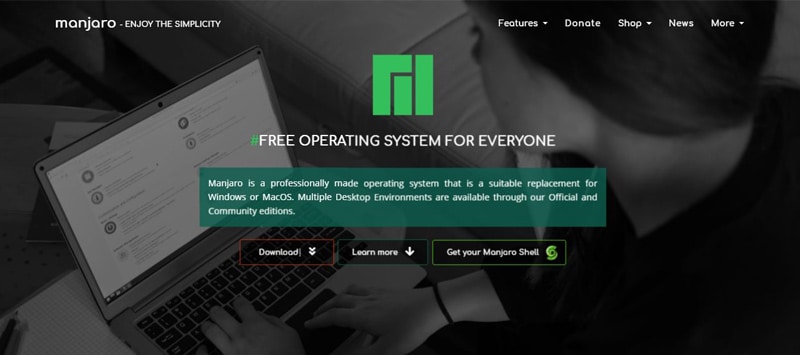 5- Pop!_OS
Pop!_OS provides a custom GNOME desktop to you. If you are a beginner, you can get hold of the hundreds of informative videos available about it on the internet. On top of that, you can also experience the benefits that come with helpful articles.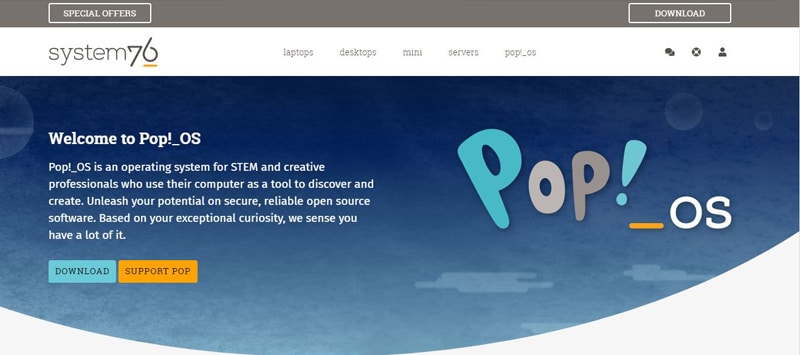 6- Elementary OS
The elementary OS is known for its good looks. This OS would look pretty much similar to the Mac OS. Hence, we can highly recommend it to people who are looking for a user-friendly distribution.

Before you start using the elementary OS, you need to understand that it is based upon Ubuntu. Therefore, you can expect to find the user-friendliness that is available with Ubuntu. In the meantime, it will also make sure that you can continue to use it with a top-notch performance. There are lots of guides available for people who start using elementary OS as well.
7- MX Linux
Currently, MX Linux is one of the most popular Linux distributions you can see. You will be surprised by the features coming out of it as well. Apart from user-friendliness, this distribution is known for its stability as well.

It is quite different from Ubuntu. That's because it is based on Debian and the Xfce desktop environment. Apart from superior stability, you will be able to gain access to a large number of useful GUI tools along with MX Linux.
Therefore, you will be able to continue using this distribution comfortably. One of the features you will love as a beginner is the Package Manager. It will help you save time and avoid hassle with one-click installations.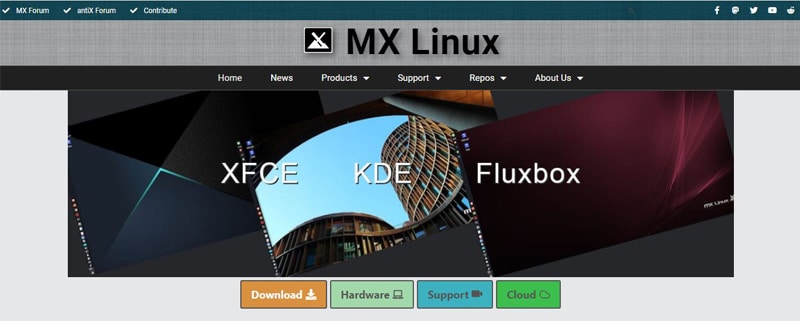 8- Zorin OS
Zorin OS provides you with access to an intuitive and beautiful interface. However, make sure you download a stable release after Zorin OS 15. Then you can continue to use it without an issue.

Even if you have an older PC, you can install Zorin OS. You may also look at the different editions of Zorin OS available. They include Ultimate, Education, and Core Editions. Or else, you can get the Core edition, which is free.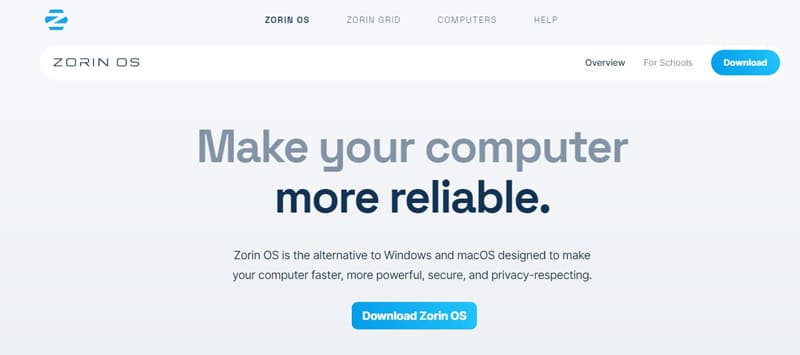 9-Mageia
Mageia is a Mandriva Linux open-source fork introduced in 2011. The latest version, Mageia 7, was released in the second half of 2018.
Mageia is known for its user-friendly interface and support for graphical drivers. It is a simple, secure, stable, and flexible community-based distribution.
This distribution is relatively new and comes with many powerful tools and packages.
Minimum system requirements for this version of Linux:
Any AMD, Intel, or VIA processor
5 GB hard drive
512 MB of RAM
Key Features
Supports different types of servers and databases
10- Oracle
Oracle Linux is a distribution encoded by Oracle and distributed free of charge. Oracle Cloud and Oracle engineering systems such as Oracle Exadata and others also use it.
Oracle is an open and complete operating environment that helps accelerate the evolution of digital products. Oracle Linux is fully compatible with Red Hat Enterprise Linux. Provides leading performance and security for deploying hybrid and multiple clouds.
Best Linux Distros for Experienced Users
The best Linux distro for experienced users is introduced as follows:
1- OpenSUSE
The openSUSE project was released while keeping three main objectives in mind. The first objective of them is to make Linux more accessible to people.
This OS also wanted to enhance open-source collaborations and get new and experienced users to use it. Even though we recommend this for experienced users, it is also recommendable for beginners.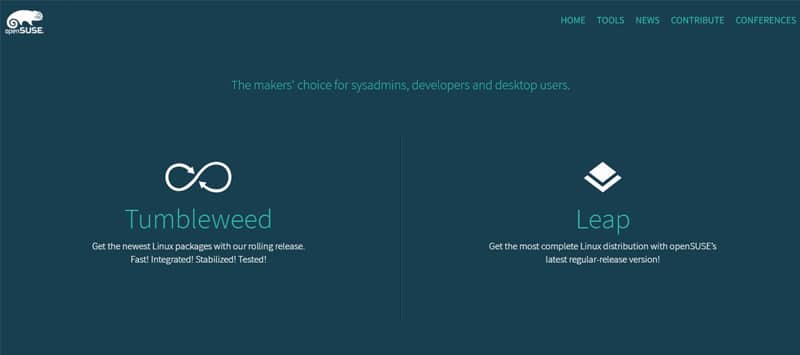 2- Solus
Solus is a relatively new distribution that you can consider one of the best enterprise Linux distributions. One of the unique things about this distribution is that it was developed from scratch.

You can get the best experience on Solus when using it on a desktop. There are multiple variations of Solus, and Budgie is the most popular one.

Best Linux Distros for Experts
1- Arch Linux
Arch Linux is a distribution aimed at experienced users. It updates the newest software programs with comprehensive dependency tracking using Pacman's package management. Arch may be installed from a CD image or a rolling release FTP site.

The default installation offers a stable foundation for users to build a bespoke system. The Arch Build System (ABS) also makes it simple to create new packages, change the settings of existing ones, and share them with other Arch Linux users via the user repository.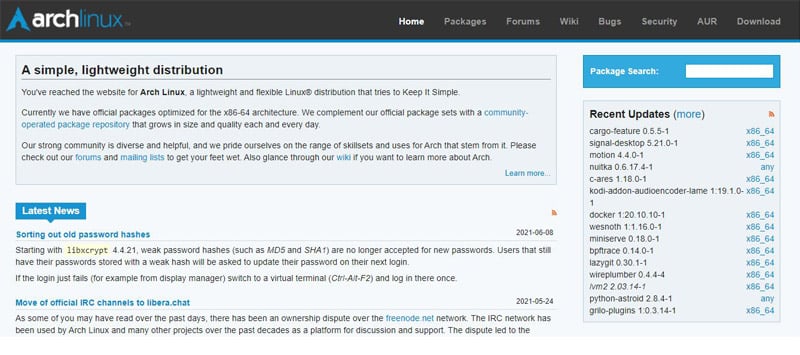 2- Gentoo
Gentoo is a flexible and fast distribution aimed toward programmers and network administrators. Portage is Gentoo Linux's powerful package management system.

Unlike binary software, source code is generated locally according to the user's preferences and is frequently optimized for a specific computer type.
The name was selected to highlight machine-specific optimization's potential for performance increases, an essential aspect of Gentoo. Gentoo package management is modular, portable, easy to maintain, and adaptable.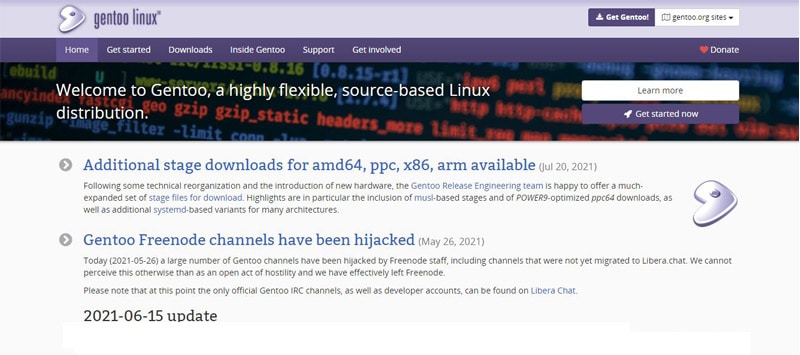 3- Slackware
Slackware is an advanced Linux operating system with the dual aims of simplicity and reliability at its core. Slackware brings the best of both worlds to the table, combining the newest popular software with a sense of heritage, delivering simplicity and ease of use alongside flexibility and power.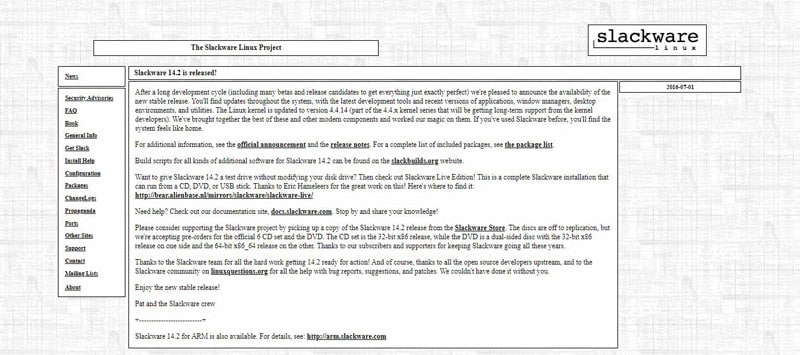 The UNIX-like Linux operating system, which was first created in 1991, currently benefits from the efforts of millions of users and developers worldwide.

Slackware Linux provides a fully-featured system for new and experienced users, capable of serving in any capacity, from desktop workstations to machine-room servers.

Web, FTP, email servers, and various popular desktop environments are ready to use right out of the box. A complete set of development tools, editors, and current libraries is supplied for users who want to write or compile new software.
Best Enterprise Linux Distro
Top enterprise Linux operating systems are introduced as follows:
1- CentOS / Red Hat Enterprise Linux
Red Hat Enterprise Linux is a large operating system project designed for desktops and servers. The server version is used to serve web hosting services.

Red Hat Enterprise Linux is based on the Fedora project. The difference is that the platform is designed to be completely stable and with long-term support.

The main difference with Fedora is that it has Fedora as its test version, which performs software troubleshooting and testing in its laboratories in Fedora and the real world. In general, centos is one of the best Ubuntu distros.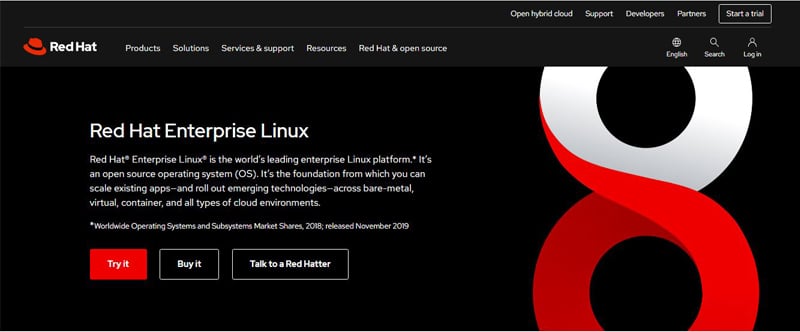 It was once available for free, but the CentOS project started when the company decided to put in a paid license. Since Red Hat was licensed under the GPL software, Red Hat Enterprise Linux had to remain open source.

That is why CentOS creates a copy and makes it available to everyone without a paid license! CentOS is a free version of Red Hat Enterprise Linux. The two companies are already working together, and CentOS has become part of Red Hat.
2- Debian
Debian is an operating system made up of free, open-source software. The Debian project has produced software since 1993 and continues releasing new versions.

But Debian is generally known for its slow, steady movement. Updates are quieter than operating systems such as Ubuntu and Mint. This has stabilized Debian, which is excellent for some plans.

Ubuntu was created based on Debian to create a more stable platform and faster updates and optimizations. Software packaging takes place side by side in a user-friendly environment, which provides more immediate updates.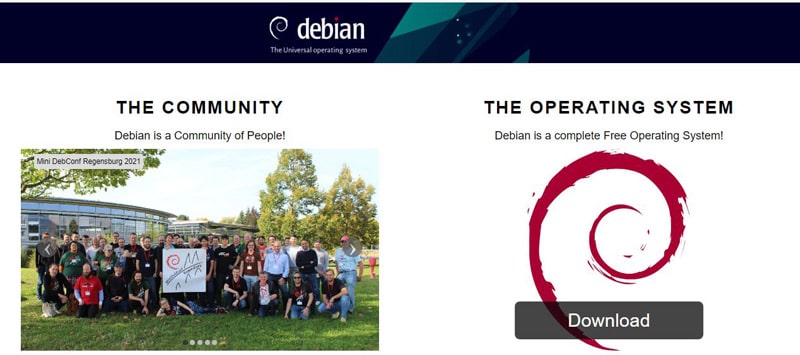 3- SUSE Linux Enterprise Server
Most people confuse SUSE Linux Enterprise Server with OpenSUSE. However, they are not the same. SUSE Linux Enterprise Server can be considered one of the most popular cloud-based servers available out there to view.
There is no need to pay to use it. However, users who obtain a subscription can receive priority support. On top of that, it is also possible to receive expert assistance for managing open-source solutions without a struggle.
Most secure Linux distro 2023
One of The most secure Linux distros is Qubes OS.
Many users confirm this distro; this OS establishes security by separating the malware and user document.
The other secure Linux distros are:
Kodachi

Whonix

Kali Linux

IprediaOS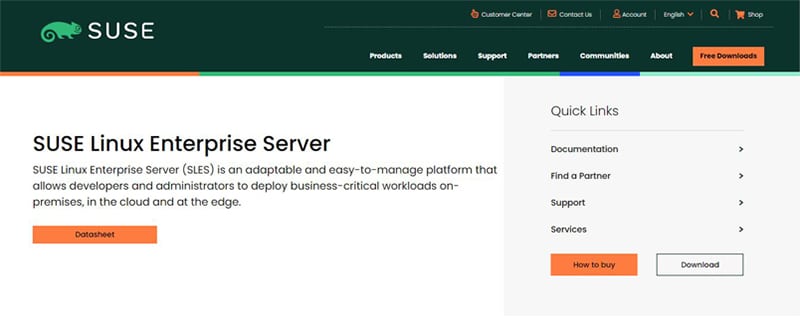 Best Linux distro for Windows users
If you are a windows user and you want to switch your OS to one of the Linux distros, You can use one of these distributions:
Zorin OS

React OS

Elementary OS

Kubuntu

Linux Mint
The History of Linux Versions
Linux is not a complete operating system package. The real meaning of Linux is that it is just a kernel or operating system kernel.

This Kernel was produced in 1991 by Linus Torvalds. Before Linus Torvalds built the Linux Kernel, many programmers had developed applications running Kernel. Still, they only made a cohesive one, eventually leading to a coherent operating system once Linus Torvalds built a kernel named Linux.

Due to its open-source nature, this operating system has created different versions of Linux, such as Debian or Ubuntu. Other companies have developed each of these best Linux distros.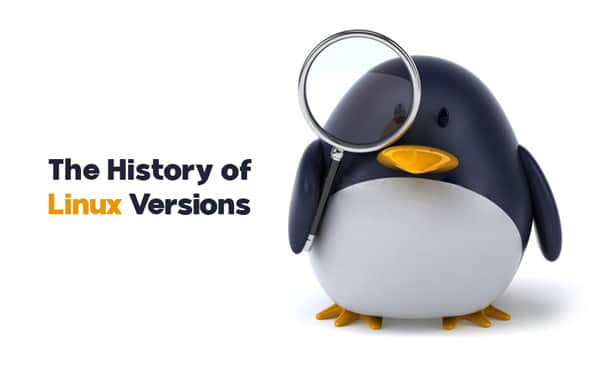 Conclusion
In general, each of the most popular Linux distros has a specific purpose and a specific target market. If you plan to install one of the distros, you can look at the abovementioned types. After reading this article, we hope you can choose the best Linux distro according to your needs. If you need more info , check out this link!