What is iaas in cloud computing?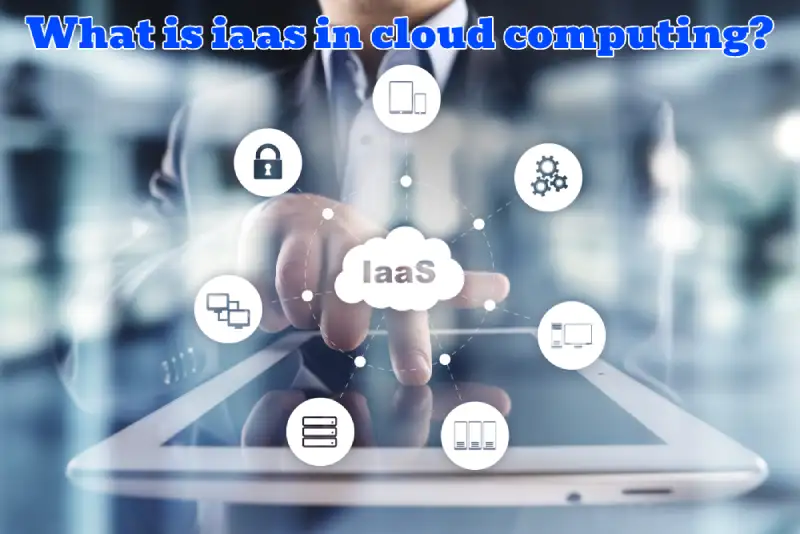 IaaS, which is also known as Infrastructure-as-a-service, is a cloud infrastructure service, which provides IT infrastructure to end users. This is done through cloud computing.
We can often see how IaaS is linked with serverless computing. Continue to read and you will be able to learn more on what is IaaS all about.
What is IaaS?
What is infrastructure as a service in cloud computing? It is the cloud delivery model, which offers on-demand computing resources to end users over the internet. If you want to know what is cloud computing in simple terms , click here.
The on-demand computing resources available to end users include storage, networking, and numerous other infrastructural components.
Along with the help of IaaS, users will be able to go ahead and develop, scale, and grow, without having to go through the challenge of purchasing physical hardware and maintaining them.

One of the best things about IaaS is that it offers a high level of flexibility to you. Not just businesses, but also researchers and developers will be able to experience the benefits that come along with this flexibility.

Before the introduction of IaaS, businesses were forced to purchase their hardware and software, and maintain them. This was quite expensive.
Not just the process of purchasing hardware, but also maintaining them was quite a cumbersome job to do. To address that challenge, IaaS came into play.
What does IaaS provide?
Now you have a basic idea on what does IaaS mean. Along with that, let's learn more on what IaaS can provide. Along with that, let's take a look at what you will be able to get out of IaaS.
There are three main components available in IaaS. They include network, computer, and storage. In fact, these components are functioning as the building blocks, and create highly customized systems.
Those customized systems can be powerful and complicated. Moreover, you will be able to scale up and scale down the systems based on the needs that you have as well.

Servers are playing a major role behind IaaS. They provide computational power needed by IaaS. These servers are made out of some powerful computers, which have thousands of gigabytes of ram and hundreds of central processing units. Moreover, they offer gigabytes of storage space as well.

Then you can find storage, which is being used for block storage, object storage, and file storage. You will be able to host all the files inside storage. Along with that, you will be able to see network in IaaS as well.
Network would talk to the storage, along with other servers, containers, VMs, the intranet, the internet, and many other components. It would act as a medium, where information can be transferred via the architecture.
The users will require several networking bandwidths based on the exact amount of data that is transferred in between the computing resources.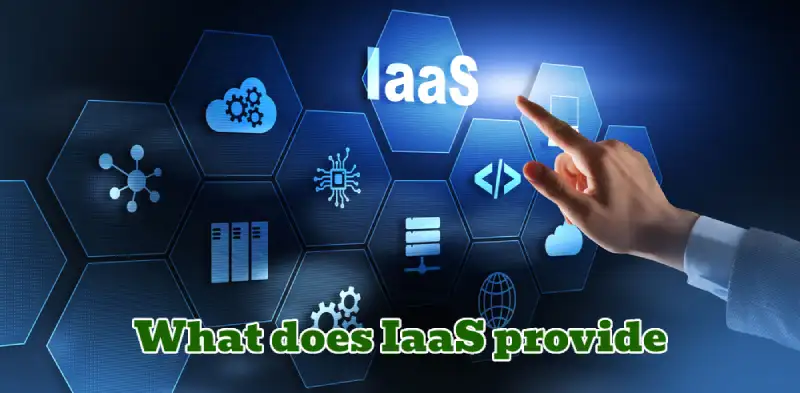 What is IaaS example?
Assume that there is a business startup, which is growing quite fast. A startup doesn't have a lot of capital to be spent on software or hardware. This is where IaaS would come into play.
It would offer infrastructure that is needed for a business startup to get work done. For example, it is possible to deploy the applications developed by the startup in the servers of the IaaS.
Then it is possible to make them accessible for internal development teams as well as external clients.

When the startup is growing, the number of clients that work with it would increase. This is where the startup will be able to purchase additional resources from IaaS, instead of worrying too much about the cost of purchasing hardware or software.
In other words, IaaS can provide much-needed assistance for a business startup to grow along with time. It would be possible to overcome a lot of challenges with the help of IaaS as well.
If you are interested to know what is iis server and how it works , we highly recommend you to read this complete guide!
How does IaaS work?
Based on the understanding that you have on what is cloud IaaS, let's also take a look at some of the ways on how IaaS would work. One of the most prominent applications of IaaS is website hosting.
It provides a flexible web hosting solution. If you take a look at what does IaaS mean, you will figure out why it is so flexible.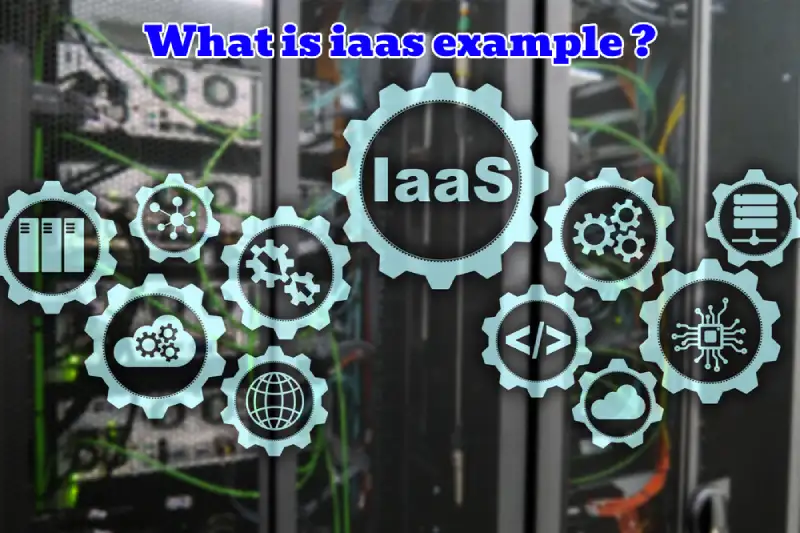 That's because it would be possible for the website owners to scale up the resources along with the continuous growth of the websites.

It would be possible to use IaaS for both software development and software testing. That's because the IaaS will be able to set up development environments and testing environments pretty fast.

Another great example for an application of IaaS would be storage and backup. It is quite important for businesses and organizations out there in the world to pay special attention to storage and backup.
Otherwise, they will have to deal with numerous challenges during disasters.
IaaS is there to provide assistance with storing important files on the cloud. Whenever there is a need to backup, it is possible to go ahead without a challenge as well.

Similarly, IaaS can be used to build and maintain web applications. There are few components, which should be present for web applications to work.
They include servers, storage, and networking resources. Along with the help of IaaS, it is possible to quickly deploy web applications on the cloud.
If there is a need to scale up the web applications, it can be done quite easily with the help of IaaS. This will eventually provide a cost-effective and a reliable platform for the developers.
Conclusion

Now you have a clear idea on what IaaS is all about and what is IaaS service. With this understanding on what does IaaS mean, you will be able to proceed with getting the most out of IaaS.
We strongly believe that IaaS can create a strong positive impact on any type of business out there.
It is up to the businesses to learn how to get the maximum out of IaaS, and experience the key benefits that would come on their way.