Shared Hosting vs VPS Difference; Which One Is Better for Your Business?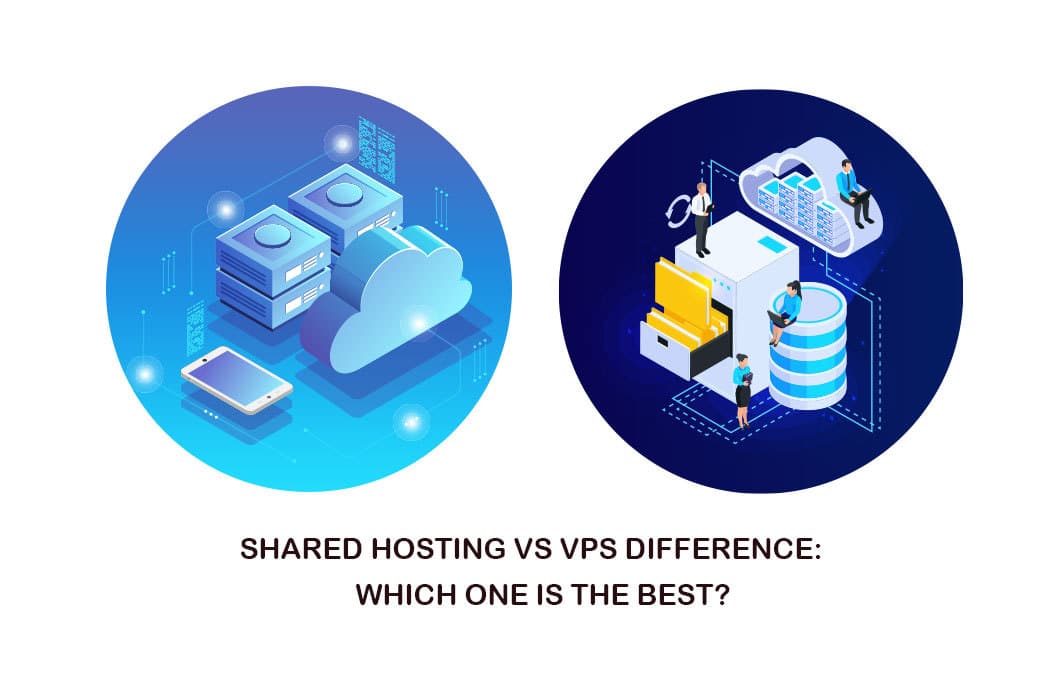 Choosing the right type of hosting is one of the most critical steps when you are ready to launch your website. But before buying a virtual private server or shared hosting, we need to decide which type of service is right for your website and know the pros and cons of each kind of plan. In this article, we will clarify the best features and help you decide which one is a proper choice for your business. So, stay tuned!
Difference Between Shared Hosting and VPS
Before launching a website, many website owners think that a virtual private server is better than a shared host. Experience has shown that most people start their business with shared hosting, which is usually cheap and straightforward.
But with the growth of the website and the increase in traffic, by obtaining a virtual private server, you can increase the website's resources without having to pay a lot of money.
If you want to know what are vps used for , check this article out!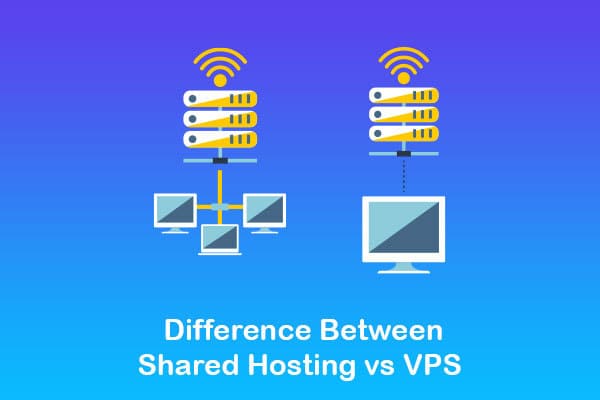 When you compare the cost of vps hosting vs shared hosting in general, you will definitely think of the cheaper service. At first glance, this is quite natural.
But if you take a closer look, in addition to the price difference, you will notice a difference between vps vs web hosting performance and flexibility. Of course, there are other differences between hosts and virtual servers.
If you want to know what is cpanel used for , click on the link provided!
What Is Shared Hosting?
Almost every hosting provider offers shared hosting (Windows hosting, Linux hosting, cloud hosting, etc.) which is usually the cheapest service to choose from. This shared hosting feature makes it the best choice for new websites with limited budgets.
When you set up a shared host, you are actually renting space on one of the servers of the hosting company. As the name implies, shared hosting means that your site shares server resources with other websites. The main reason is that shared hosting is not expensive. This type of service is very suitable for websites with low traffic and low activity.

Suggest you read our article about what is shared hosting
Advantages
Shared hostings are cheaper than virtual servers

Setting up the website on them is rather easy. This service is designed so that people can easily work with it.

No need to configure and maintain the server, and you do not even need to worry about updating the server software.

Server problems and issues not related to website coding are fixed by the hosting company.

Site information and even emails are backed up automatically, so that information can be easily restored in the event of a problem.

Disadvantages
It has limited resources and the site loading speed is limited to these resources.

You can not change the server settings according to the needs of the website.

In the event that your website violates the restrictions on shared hosting in any way, your hosting will be disabled.

Excessive consumption of another website that has a lot of traffic can also affect your site. This includes when another website is attacked on a server shared with yours.

There is always a risk that other websites' security issues could affect your website as well
If you are willing to know web hosting control panels , don't miss this post!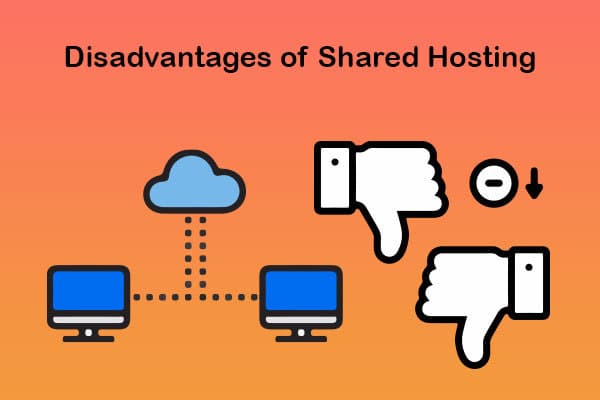 When your website shares server resources with other websites, it means that if a website has a problem with the server, it can affect your website as well. On the other hand, there is always the risk that one of the websites on the shared server will infect your website.
If you want to know about the pros and cons of cloud hosting , check this article out!
What Is VPS?
In a virtual server, RAM, and CPU resources are provided to you under a separate server. But these resources are virtualized on another physical server.
A virtual server has more features and flexibility than shared hosting. You can change the server settings and allocate more resources to the website. Therefore, your website is processed and even loads faster on the virtual server.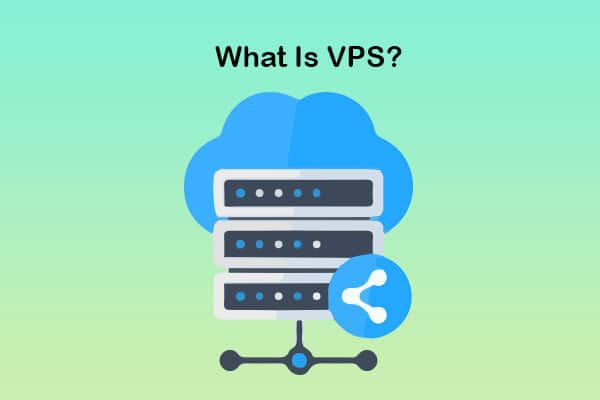 One of the reasons most users prefer to use a VPS is the limitations of shared hosting. For example, your website may need more RAM resources that are not available on shared services. In general, it can be said that a virtual server is more flexible, faster, and more secure than shared hosting.
You may end up paying a little more than shared hosting. But given the more resources available to you and the features that the virtual server holds, the price is quite reasonable. Keep in mind, the features and price of a virtual server fall somewhere between a shared service and a dedicated server.
If you aim to know about the cloud hosting vs vps speed difference, click on the link provided!
Advantages
The environment of this type of hosting is separate and completely at your disposal.

The security risk on these services is much lower, and you can customize the security settings.

You can customize the virtual server for a website.

The virtual server can be upgraded and you can upgrade more resources to the website at any time by upgrading it.

You have full access to the server and can manage it personally.

You can install and run your own operating system and software.

The speed of loading the website in the virtual service is faster

If you are looking for wordpress hosting ranking , don't miss this post!
Disadvantages
Virtual server hosting is more expensive than shared hosting.

You need technical knowledge to manage a virtual server.

By providing a server management service plan, including undertaking all the steps of setting up, maintaining, and managing your server.

There is no automatic backup system and it is your responsibility to back up the website information. On the other hand, due to the lack of backup for virtual servers, if there is a problem with the operating system and your server can no longer be used, you will face major problems and may need to do all the installation steps from the beginning.

In the case you are willing to make a linux distributions comparison , this post can help you!
What Is the Difference Between VPS vs

Shared Hosting

?
Do you know what is the difference between VPS and shared hosting? Due to the nature of the two services of shared server and virtual server, as expected, the price of a virtual server is much higher than the price of shared hosting. The main reason for this cost difference is related to the dedicated resources provided to customers on the virtual server.
In general, shared hosting means your site will share the same server as many other sites. Shared hosting usually is the cheapest option but comes with administration, limited bandwidth, and performance capabilities. In contrast, VPS server is a premium option and better for greater customization and increased performance. But, you'll have to pay more to get more, as with any premium service.
Now, we'll explain the key points to consider when searching for the difference between shared hosting and VPS hosting.
If you are wondering web hosting canada reviews , don't miss this post!
1- Server Resources
In shared hosting, as the name implies, customers share server resources, whereas dedicated hosting users get a server dedicated to their sites' needs. A virtual server lies in many slices of the same server acting as their own dedicated hardware entities. When you share server resources with others, you'll face some limitations. Your website will not be able to use resources beyond the maximum allowed. But if your website doesn't require a ton of space or processing power, this may not be a big deal.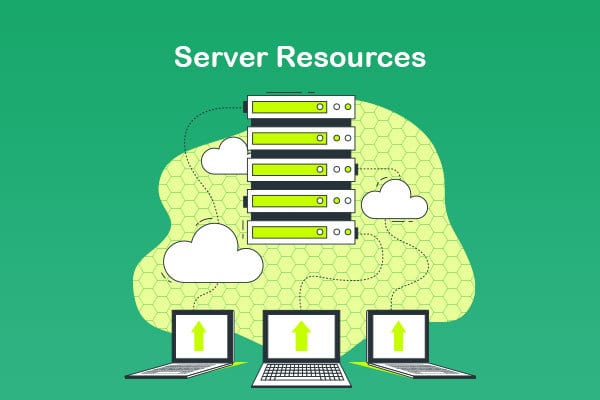 With VPS hosting, you'll enjoy higher overall resource availability and greater private disk space. This will be necessary if you want to offer customers a user experience that goes beyond the basic shared hosting level.
2- Security
Sharing server resources offers huge benefits but it can cause problems with security. While shared hosting is considered very safe, be aware that security breaches can occur simply because a common server cannot guarantee 100% security.
The main reason for this is that when one shared hosting customer makes a mistake, it'll likely impact other sites because you are all sharing space on the same machine.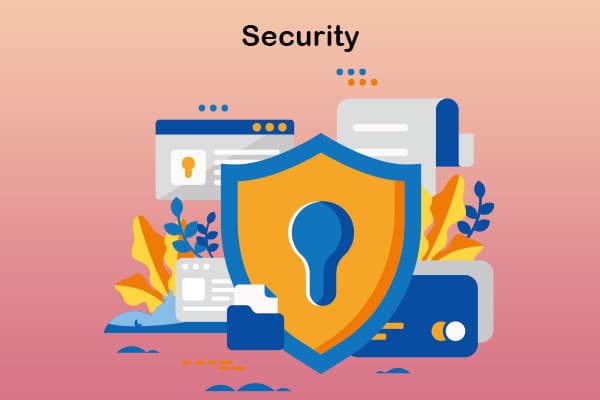 Customer support of shared hosting will likely also be limited. However, if your site won't require sensitive personal information from users, you shouldn't have an issue with shared hosting. In the end, if you have the budget, you can implement better customer support services that will assist patrons when they need them.
Read this article to figure out how to fix the https not secure message in chrome
3- Scalability
When it comes to scalability, VPS hosting wins again. You should decide what your needs are. Shared hosting is perfect for small websites that only get a few hundred visitors per week.
But problems start when your website grows. If your visitor count turns from the hundreds to the thousands, your homepage could alter an error message. So if you want to scale without the worry of your website crashing, VPS hosting is the one for you.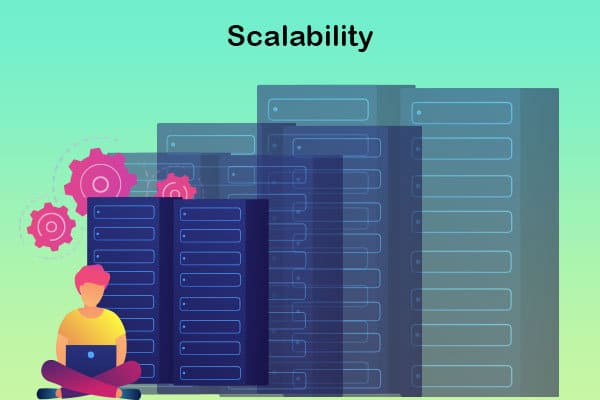 Suggest you read our article about server down reasons
4- Performance
The main issue about the performance of shared hosting vs VPS hosting is about loading and speed of pages. Researches show that nearly half of all internet users expect web pages to load in two seconds or less. In fact, you can have all the resources and security in the world, but what is really important for your visitors is how smoothly your site runs. Things like the amount of bandwidth you get will vary from plan to plan, while uptime is different depending on the provider you choose.
When it comes to comparing vps hosting vs shared hosting speed, it is said that shared hosting is really fine for small sites without large volumes of visitors, but be wary of how a sudden increase in a site's popularity will impact performance, and virtual private server is perfect here.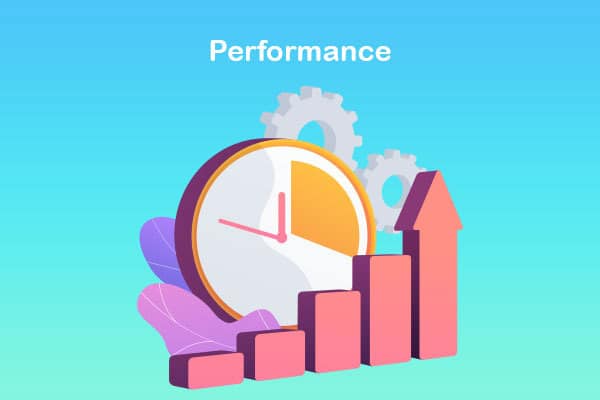 If you are looking for the best canadian hosting companies , don't miss this post!
5- Price
Now let's consider this important question; how much is all this going to cost? Here, we review two items. First, all providers have their own different promotional prices. These are discounted sign-up rates that are valid for the first few months (or years) of your plan.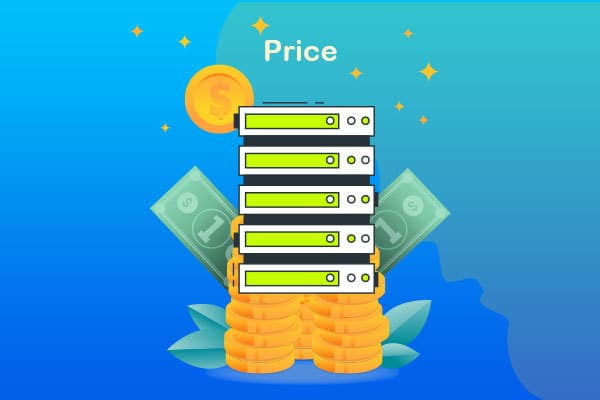 The second thing to mention is that both VPS and shared hosting come at different tiers of pricing. Needless to say, the more expensive the plan you go for, the more of the stuff above you get such as resource, security, performance, etc.
So, if you want to choose your website on the cheap, there's no real reason, as shared hosting is an undeniably cheaper option. but remember that shared hosting is a little limited for sites with big ambitions.
6- Server management
If you want to host your site with shared hosting, you will not need a bit of technical maintenance. Shared hosting providers set up shared servers, install and upgrade software such as cPanel or hpanel, and monitor servers to prevent downtime and effectively take care of backends. , And you no longer need to manage and configure your hosts On the other hand, VPS hosting is a bit more complicated when it comes to resource management. It requires somewhat more advanced knowledge to manage and manage. Fortunately, VPS hosting lets you customize and configure applications and software to enhance your website performance provides root access, and lets you customize your backend.
If you aim to know the difference between plesk control panel vs cpanel , check this article out!
Shared Hosting vs VPS; Which One Is Better?
In order to find which is better VPS or shared hosting, we would explain each of them are suitable for who.
Shared hosting is suitable for people who:
Have little knowledge about hosting and website setup

Need a service that is cheap

Limited shared hosting resources are sufficient for them

Do not have many visitors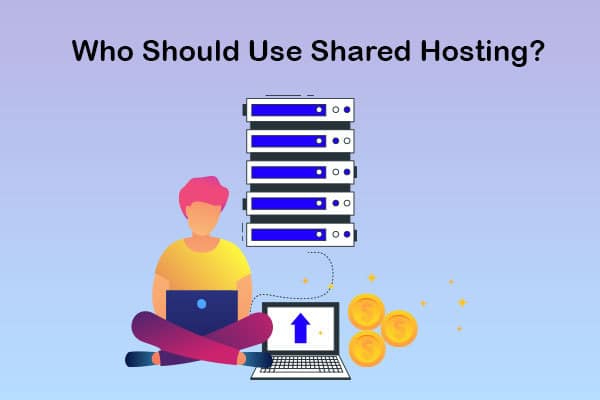 A virtual private server is suitable for people who:
Can pay more to host the website

Their website consumes more than the resources defined for shared hosting

Website traffic has increased or is expected to happen in the near future

The website traffic volume is not predictable

Website uptime is very important

Intend to change the server settings to suit their website or install special programs to support the website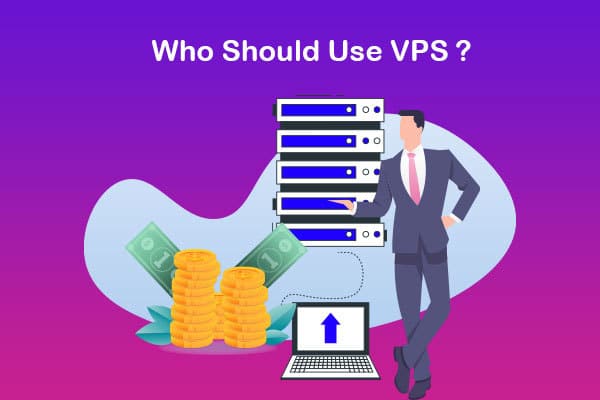 If only one of the above conditions applies to you, buying a virtual server is an intelligent choice.
If you already have a shared host and have decided to move to a virtual server, check if your hosting company can convert your current shared host to a virtual server or not.
Don't miss this post if you are wondering the difference between traditional hosting vs cloud hosting!
Conclusion
This article presented two different types of hosting services and compared their advantages & disadvantages. Looking at these features, you can better decide what service is exemplary for you. Don't forget that the decision to host your website on a shared versus a virtual private server depends on some cases. For most sites, a shared hosting plan will be more than sufficient. But if you're seriously considering a higher-end hosting plan, it's time to migrate to a VPS. For more information, click here .
In order to learn what are the best web hosting sites , we highly recommend you read this article!