What Is Public Cloud Computing Definition & Examples?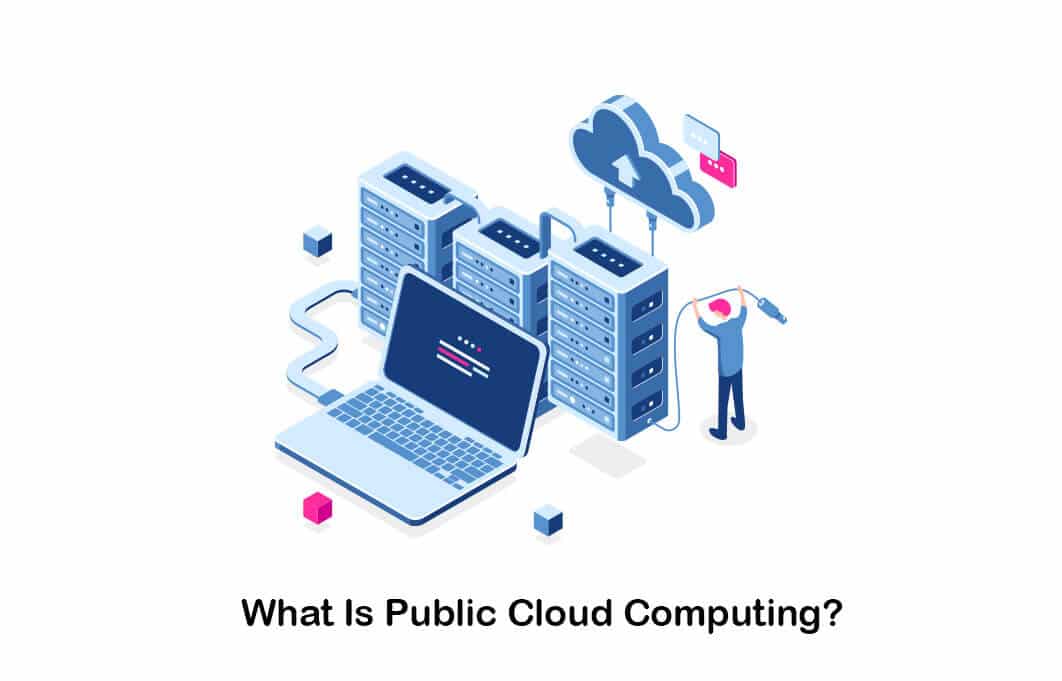 When working with applications, hosting is an essential element to be planned. A good number of companies still manage their web and mobile applications on physical servers or shared servers. However, it is neither commercially viable in the long run nor secures in many cases. Today, most businesses are moving to public cloud servers. In simple terms, this refers to a server-network combination that makes use of software to split a large physical server into various virtual machines which can be accessed from anywhere.
We have already talked in detail about the benefits of cloud hosting.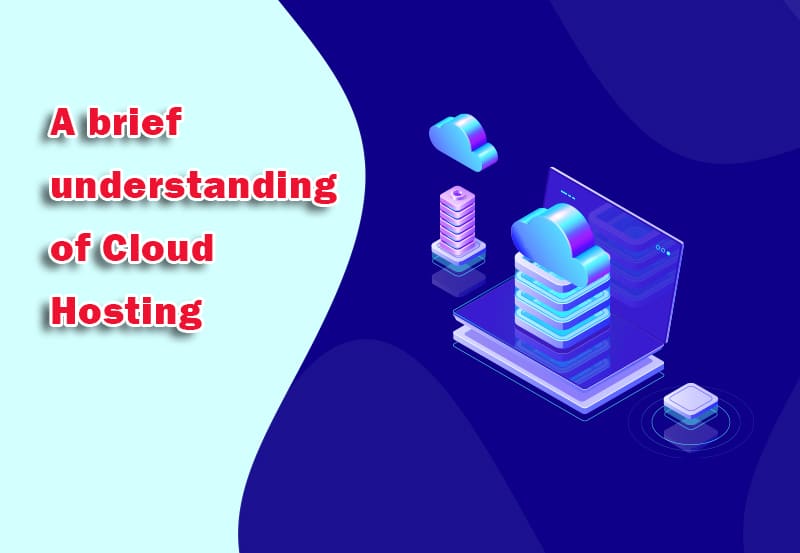 What Is Public Cloud Computing?
Among the three cloud hosting options, public cloud solutions are used by most customer-facing businesses. They typically refer to a cloud-based service in which resources from various physical servers are utilized in order to provide a fast, scalable and flexible environment. In technical terms, it offers products and services as a combination of Software-as-a-Service (SaaS), Platform-as-a-Service (PaaS), and Infrastructure-as-a-Service (IaaS).
Though the public cloud environment looks very similar to shared hosting, there is a slight difference in the way shared hosting services work. It uses resources from multiple physical servers which gives a lag-free performance to users. These shared resources ensure flexibility and are more cost-effective for businesses, small and large. Large businesses with dynamically changing environments can opt to offload their data centers to the public cloud and reduce large operating costs of maintaining private data centers. For most customer-facing companies, it is an ideal option, considering its scalable nature and the pay-as-you-go feature offered by most service providers. Smaller companies also stand at an advantage of accessing advanced resources for web and mobile application programming as accessed by larger corporations and that too, at a fraction of a cost.
Public cloud technologies are usually offered by large IT companies such as Amazon Web Services (AWS), Microsoft Azure, Google Cloud Platform, Oracle Cloud, IBM Blue Mix to name a few. AWS, Microsoft, and Google are the top 3 in this segment, managing the web services of the majority of Fortune 500 companies.
To give a perspective of the scale of operations, these IT majors simultaneously manage the web hosting of thousands of companies across the globe. They manage the running of their websites, their web, and mobile applications and at any given point, are handling enormous amounts of critical data of millions of individual customers of these companies. The financial scale that these companies operate at is far beyond what smaller web hosting brands can manage.
Suggest you read our article about what is the difference between vps and cloud hosting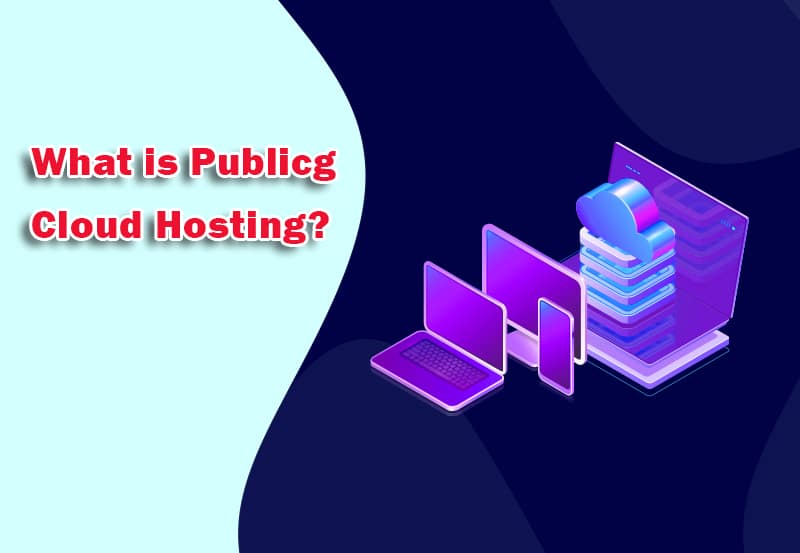 What are the Top Benefits of Public Cloud Hosting?
1- Cost-Effective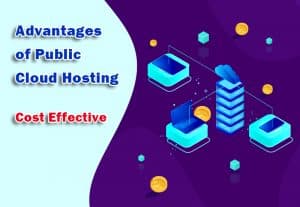 Companies experience reduced costs on data center maintenance, lesser hassles of upgrading software and hardware from time to time in order to match changing needs, lower maintenance costs as smaller teams can manage interactions with the cloud service provider, and an overall lower business operating cost which allows the management to focus on revenue-generating avenues. It is believed that companies that are on public clouds save nearly 40% to 60% of costs as compared to private data centers.
2- Flexibility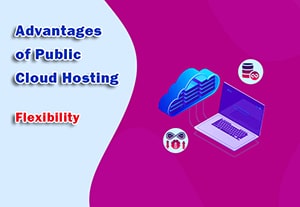 Since public cloud servers are not tied to any specific locations, they offer better accessibility and flexibility with respect to networking, data storage, and databases maintenance. They are also flexible on the pricing offered as usually a user is billed as per a pay-as-you-use model. Users are billed only for the amount of CPU usage, bandwidth consumed and storage used.
3- Scalability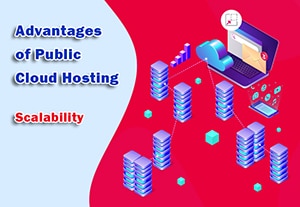 With customer demand growing dynamically, businesses need to scale up and at times, scale down as and when needed. In addition, the time to deploy cannot be more than few minutes considering that the customer of today is always online. Public clouds provide infinite scalability wherein resources can be managed to meet increasing traffic requirements.
4- Better Performance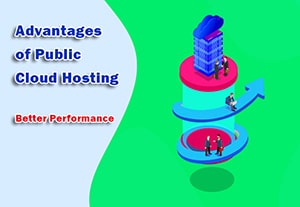 Since public cloud service providers offer nearly unlimited access to the best resources irrespective of the size of the organization accessing them, performance is top-notch.
5- Reliability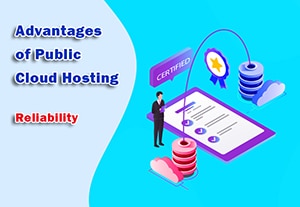 The most important aspect that companies consider after costs are downtimes and overall reliability. Public Clouds are generally dispersed across data centers from various geographies. In the event of any outage on a particular data center, or a system overload, resources are drawn from other servers keeping applications running uninterrupted.
6- Innovation and Development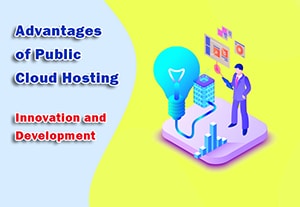 By getting access to APIs, SDNs, and other micro-services, developers are better equipped to translate their AI/ML/DL skills into advanced applications such as e-commerce Portals, Social Networks, etc.
If you are interested in knowing the best asp net hosting , don't miss this post!
What are the Disadvantages of Public Cloud Hosting?
1- Data Security
While data is secure on all forms of cloud formats, the public cloud is more vulnerable to security compromises in comparison to the private cloud.
Suggest you read our article about cloud computing and security
2- Flexibility Concerns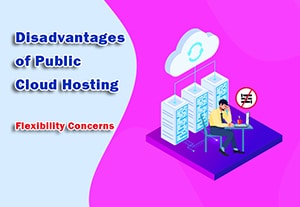 Though the public cloud offers immense flexibility, users get lesser control over their server specifications as compared to those on a dedicated server. Companies usually switch to dedicated managed servers once they scale to a large extent.
disorder, psychology, stress, crisis concept
The Marketplace for Public Cloud Services
Increasingly AWS is sweeping the market with its ever-growing market share. However, as per research done by analytics firm Kentik, nearly 40% of companies go in for multiple providers. This is mainly to avoid the threat of vendor lock-in.
Vendor lock-in has been cited to be one of the most important reasons companies opt for multiple cloud providers. As the competitive environment thickens by the day, companies are wary of the fact that service providers are upping the levels of stickiness elements, thereby making migration that much harder.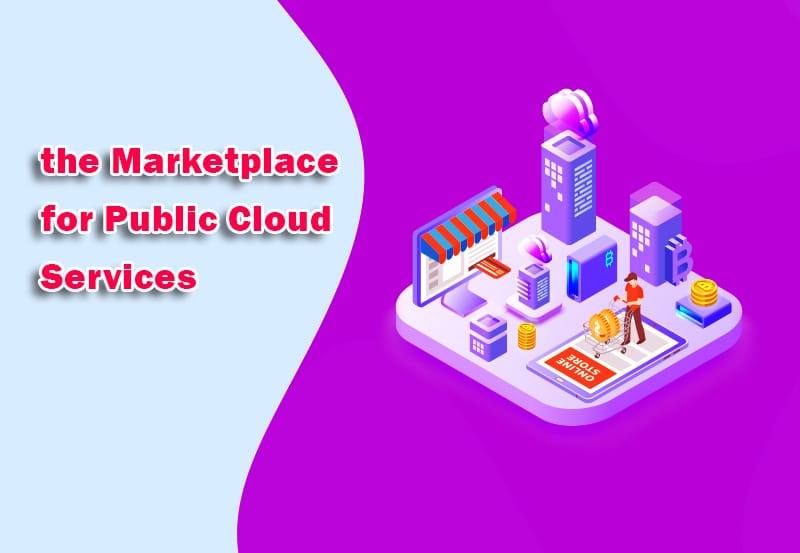 Impact of Changing Times on Public Cloud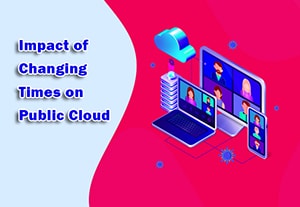 The COVID-19 pandemic has seen more and more users on cloud applications such as video conferencing tools and remote access applications. Collaboration tools have become an integral part of cloud applications owned and operated by companies.
The data ownership game has gone up by a few notches with the world adopting digital transformation almost without a choice.
Leading technology analyst firm, Gartner had forecasted the public cloud services market to grow to buy 17% in the year 2020 to touch $266.4 billion. The firm also predicted that IaaS will see the fastest-growing public cloud spending at 24% in 2020 due to data center consolidation with overall spending becoming more concentrated among the big three IaaS providers.
Today, as rightly predicted, Public Cloud spending is at an all-time high. According to IDC, the spending has surpassed traditional IT infrastructure in the second quarter of 2020. For more related information check this post out!
related article what is cloud computing