.Com vs .Org vs .Net – Which one to choose?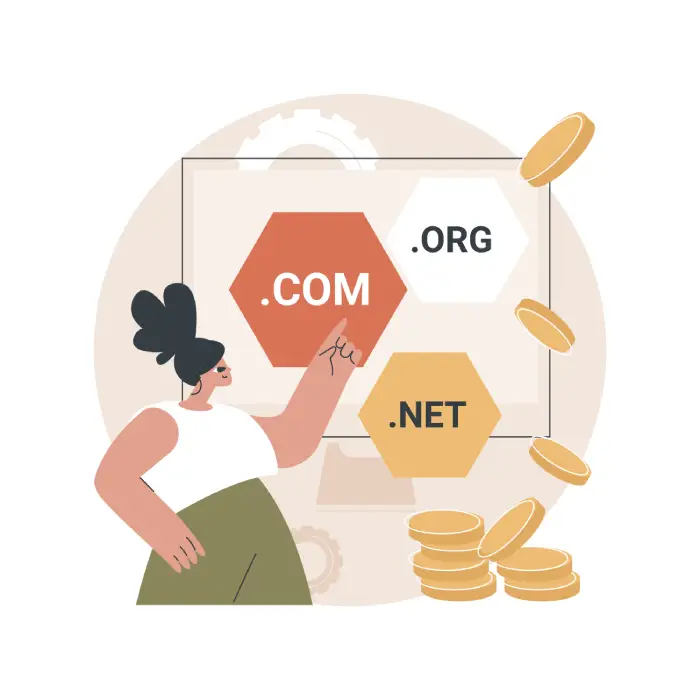 When creating a website, the domain can significantly impact how users perceive your business. Depending on your field of expertise or type of organization, one extension might be more suitable than another. Comparing .com vs .org vs .net can help you decide the best option for your website.
Each provides unique advantages and disadvantages that should be weighed against one another when deciding which will work best for you. This blog post will detail these concepts, providing the information necessary to choose wisely and effectively between these three domains! Continue the article to know everything about what's the difference between com net org domain names.
What is a .com domain extension?
A top-level domain (TLD) in the internet's domain name system is the.com domain extension. It is the most often utilized domain extension for business websites globally. For their online presence, both people and businesses use.com domain extensions. Although there are more domain extensions like.org, .edu, and.net, .com is the most popular and widely used TLD.
The acronym "com" stands for commercial and refers to its introduction in 1985, which was meant for business usage. It is utilized for many things, such as e-commerce, advertising, and personal branding. Having a.com domain is vital for anybody looking to create an online presence since it is regarded as a sign of authority and professionalism.
What is a .net domain extension?
A .net domain extension is a commonly used option for websites that seek to establish themselves as belonging to a network or organization. The .net extension, "network, " initially emerged in the early 1980s. The extension gained popularity when the internet was still a budding concept and has since remained a popular option for website operators.
Although many other extensions have emerged, .net remains relevant as a trusted and recognizable identifier. By utilizing a .net extension, website owners and operators can present themselves as part of a wider network or community while benefiting from the potential SEO boost from a recognized and commonly searched extension.
The following will examine the difference between .com vs .org vs .net.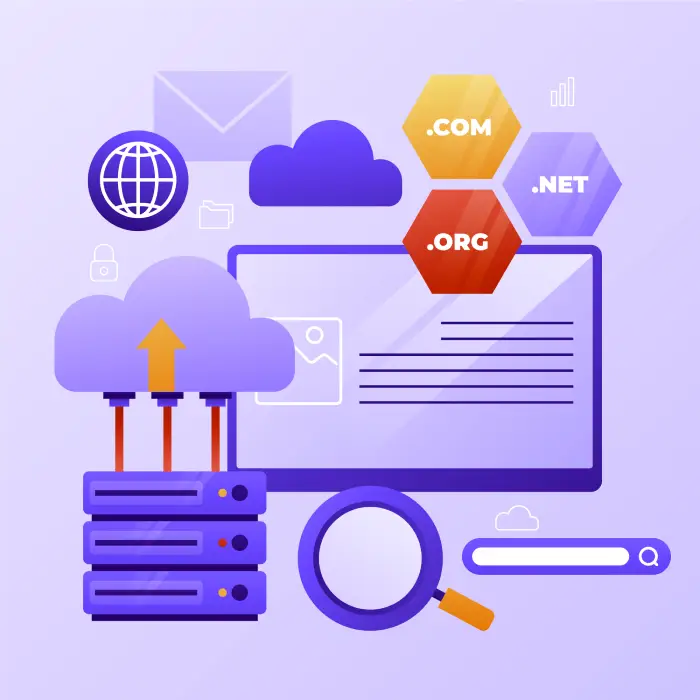 Get Canadian VPS hosting with the best performance.
What is a .org domain extension?
In the vast world of domain extensions, a .org domain can seem like a mysterious addition, especially when compared to ubiquitous examples like .com and .net. However, a .org domain extension is unique because it is exclusively reserved for organizations, nonprofits, and community groups.
First introduced in the early days of the internet, the .org domain quickly became associated with trustworthy, mission-driven organizations committed to social good. If your website or business aligns with these values, a .org domain extension may be wise to convey your organization's commitment to your cause and the communities you serve.
.com vs .org vs .net
The internet has grown immensely over the years, creating numerous domain extensions, including .com, .org, and .net. These extensions serve different purposes, which may affect your website's credibility and overall performance. A .com domain is the most commonly used extension, making it easy to remember and recognize.
It is perfect for commercial websites geared toward making profits. Meanwhile, a .org extension is ideal for nonprofit organizations and entities mostly involved in public services and charity work.
The .net extension, on the other hand, is suitable for businesses that operate online but are not necessarily profit-oriented. While these three extensions have their respective pros and cons, selecting the right one mainly depends on the needs of your website.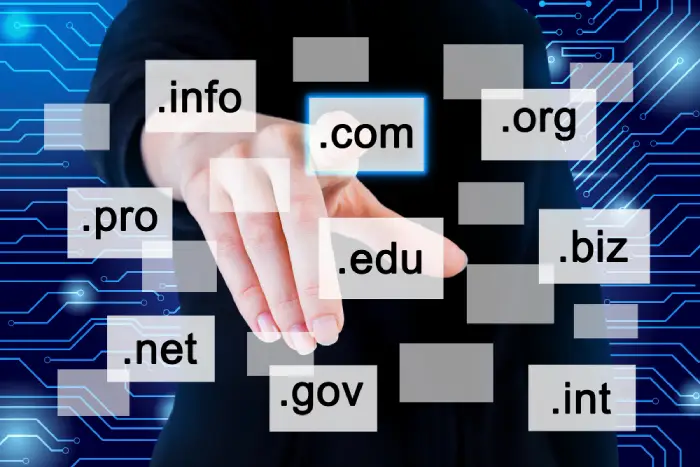 .org vs .net, which is better?
The battle between .org and .net domains has been long-standing, with no clear winner. While both domain extensions are extremely popular and have unique benefits, the choice ultimately boils down to the kind of website you are running and what goals you wish to achieve.
While networking companies typically utilize .net domains, .org is mostly used by nonprofit organizations. However, it is important to note that both these domain extensions are often confused with the .com domain, which is often considered the gold standard of website domains. Choosing between .org and .net is a matter of preference, and the decision should be based on your website's requirements and goals.
Choosing domain (.org vs .net vs .com)
Choosing the right domain extension for your website is a crucial decision that can significantly impact your online visibility. While .org and .net are often seen as alternative extensions to .com, they can serve different purposes and attract different audiences. A .org extension is typically associated with nonprofit organizations, educational institutions, and communities that operate on a volunteer or donation-based model. Conversely, a .net extension is mostly used for networking services and technical companies.
On the other hand, .com is the most popular and widely recognized domain extension, and it is suitable for any business or personal website. Ultimately, the choice between .org vs .net vs .com will depend on your goals, target audience, and brand identity.
Conclusion
To conclude, three main domain address suffixes exist: .com, .org, and .net. Each has its unique differences, pros, and cons to consider. By understanding the differences between these suffixes and what the best fit for you is, you can ensure that your website looks more professional and stands out amongst others.
Noticeably different domains will reflect your website's online presence and message positively. As these decisions are quite personal based on usage and budget, weighing which options work best with your needs before investing in a domain address purchase is important. After all of this research, we are confident that you'll make an informed decision for yourself or your company, so go ahead and buy com domain today!