.co vs .com – What is their difference and which one is better?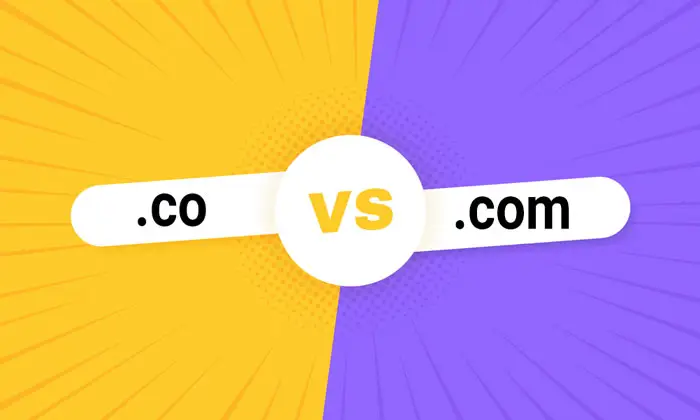 Are you debating whether to use a .com or .co domain name for your business, blog, website, or online store? It's a typical worry among business owners since choosing the proper web address is crucial to ensuring that clients and visitors can simply access your company's website.
In this post, we'll explore what is the difference between .com and .co domains as well as which one is better for various uses. Continue reading to discover more about a crucial element of developing a great online presence!
What is .co Domain Extension?
Businesses and individuals searching for a distinctive and credible online presence frequently use the .co domain extension. It is a top-level domain (TLD) used as Colombia's country code before becoming a universal domain.
The .co domain stands out due to its simplicity and brevity. It is a great asset for branding and marketing because it is simple to remember and type. Furthermore, the traditional .com and .net domain extensions are frequently overused, but the .co domain extension offers broader availability of domain names.
The .co domain has already been chosen by many prestigious businesses, including Twitter (t.co) and Amazon (a.co). Therefore, understanding what is .co domain extension can open up many opportunities for businesses and individuals seeking to establish a unique and recognizable online identity.
Continue the article to know more about .co vs .com and their differences .
What is .com Domain Extension?
An internet top-level domain (TLD) commonly used for business-related activities is the .com domain extension. It is one of the world's most well-known and frequently used domain extensions, representing a wide range of companies and organizations. Since it was originally launched in 1985, the .com domain extension has been the standard for online businesses.
Its usability and recall ability are two factors in its appeal. The .com extension lends an air of professionalism and legitimacy to companies trying to create an online presence. It should be remembered that anybody may register a .com domain name for their website even though it was first created for commercial usage.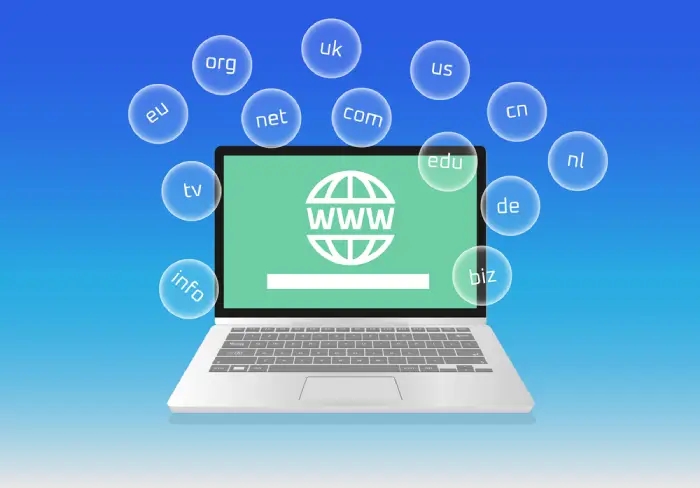 Learn more about what is domain flipping in the other article.
.co vs .com: What is the difference?
One of the most fundamental decisions businesses must make when developing their online presence is choosing between .co and .com domains. Both are popular and widely used, but what is the difference between .com and .co? First and foremost, .com is the oldest and most recognized domain extension, while .co is a more recent alternative. Though both domains are widely available through various domain registrars, .com is generally more mainstream. This leads to .com being the more popular choice, as people trust and remember it more readily.
On the other hand, .co is a domain extension with a more international appeal and lends itself well to startups and businesses with a more global outlook. In addition, .co stands for "company" or "corporation," making it an excellent choice for small businesses and entrepreneurs looking to establish their brand. While .com remains the go-to domain extension, .co offers a more unique and memorable option for companies looking to stand out.
Is .co better than .com?
Deciding between .co and .com can be difficult when choosing a domain name. Both are widely recognized and commonly used, but there are important differences between the two. The .com domain is the original and remains the most popular choice. It is the gold standard of domains, recognized globally and trusted by many. The .co domain, on the other hand, is a newer option that has been gaining traction in recent years. It was originally intended for companies in Colombia but has since become available worldwide. While the .co domain is not yet as established as the .com, it offers some advantages, such as being shorter and more memorable. Ultimately, the choice between .co and .com depends on the specific needs and goals of the website, as well as what is most important to the owner: tradition or innovation.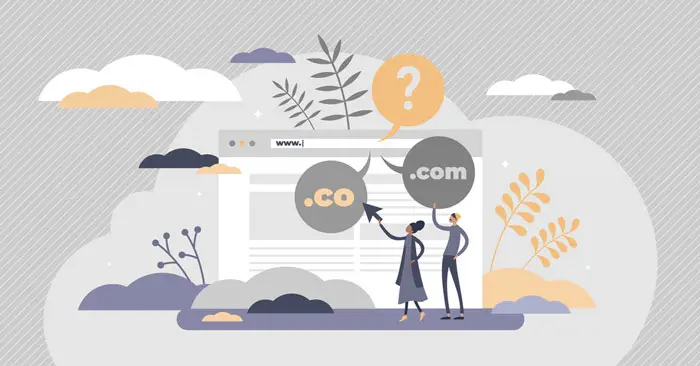 How to register .co or .com domain?
Register website domain is the first step in the launch of your website. Considering the many possible extensions, registering a domain proves to be a difficult undertaking. However, .com and .co are the two most often used domains. Both realms differ from one another in certain ways. The .com domain is the most well-known and often used, but the .co name is more recent and is mostly utilized by companies looking to expand internationally.
Consider your website's unique goals and intended audience before choosing an extension. Once you've chosen the extension, you can register your domain by going to a domain registrar and following the online procedures. With this straightforward guide, you can secure your website's desired domain and build your brand or online presence.
Conclusion
In conclusion, when considering the differences between .com and .co domains for your website, it is important to consider your target audience and its preference. Choose the domain name best for your website by knowing which is more crucial to your audience.
As professional web developers suggest, it's always best to register for both options to secure the domain name beneath other extensions. This not only safeguards your website in case another party claims ownership of either choice, but it also offers greater flexibility and more distinctive branding opportunities with a range of various extension kinds.