Difference Between TLS vs SSL; Choose the Right One Simply!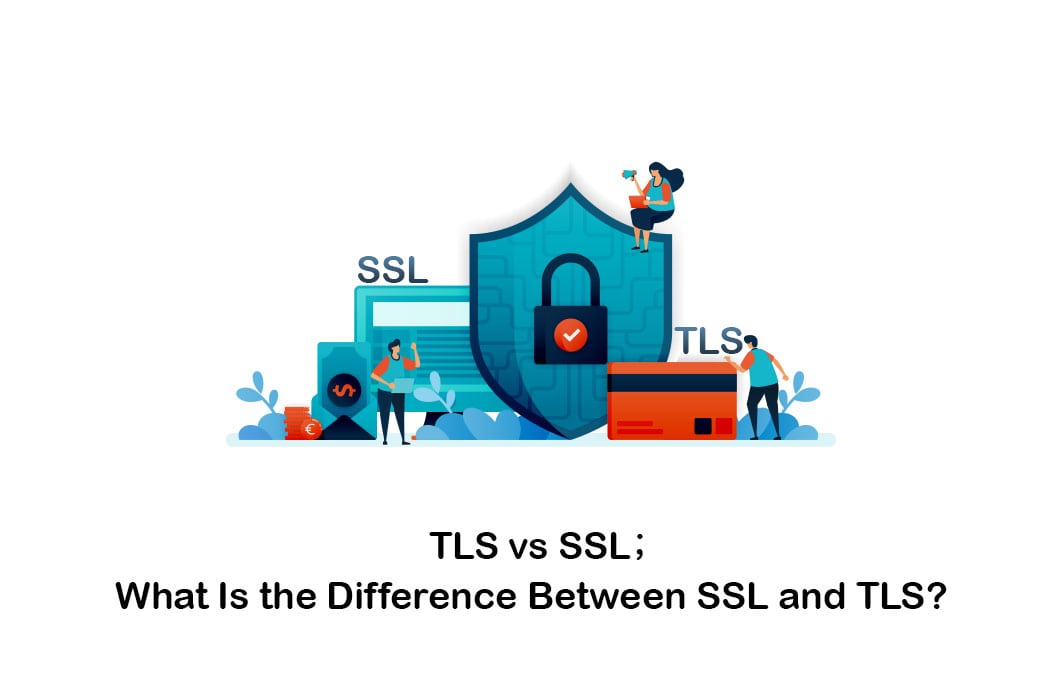 Internet security is increasingly becoming a hot topic among users as the internet has occupied a significant role in different aspects of our life over the past decade. Among them, website security carries weight for both website owners and also surfers. The most common approach of ensuring people about website security is providing connections through HTTPS.
Getting a grasp on how these algorithms work might not be easy for everyone. So, we have to first clarify what is SSL and TLS difference? These two protocols not only provide authentication and encryption between machines and servers but also equip websites with the necessary security against attackers In this review, we shed light on the definition of both protocols and discuss the differences between TLS vs SSL in the way they function.
Suggest you read our article about what is an ssl certificate
TLS vs SSL Background
Netscape first developed the Secure Sockets Layer (SSL) in 1995. Despite the significance of this protocol, version 1.0 was never released since many bugs and problems were found in it. Version 2.0 and 3.0 were not much better since they also had undeniable security bugs, and in fact, the third version was a rewrite of the second.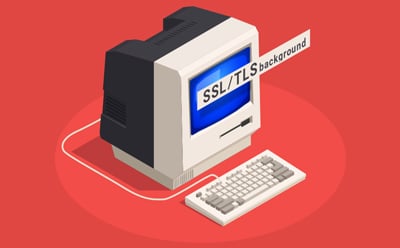 That's when the Transport Layer Security (TLS) 1.0 was introduced by Consensus Development, and it was so much like the SSL 3.0, but with significant improvements. It emerged in 1999, but it was not yet safe for websites since attackers could target a website by merely downgrading the protocol to SSL 3.0. Seven years later, TLS 1.1 was published with minor changes compared to its predecessor. The 1.2 version came out in 2008 with remarkable improvements and significant changes.
Nowadays, we use TLS 1.3. It refined what had happened before and was finalized in 2018 after so many tries and failures.
What Is the Difference Between SSL and TLS Encryption?
Secure Sockets Layer is the ancestor of website security protocols, and IETF has deplored both 2.0 and 3.0 versions. The web browsers are now programmed to show warning messages whenever users try to enter a website running on old protocols. Therefore, if you own a website, you should disable those two old versions and TLS 1.0 and 1.1. What brings reliable security is the combination of these two protocols. Therefore, they are usually put together.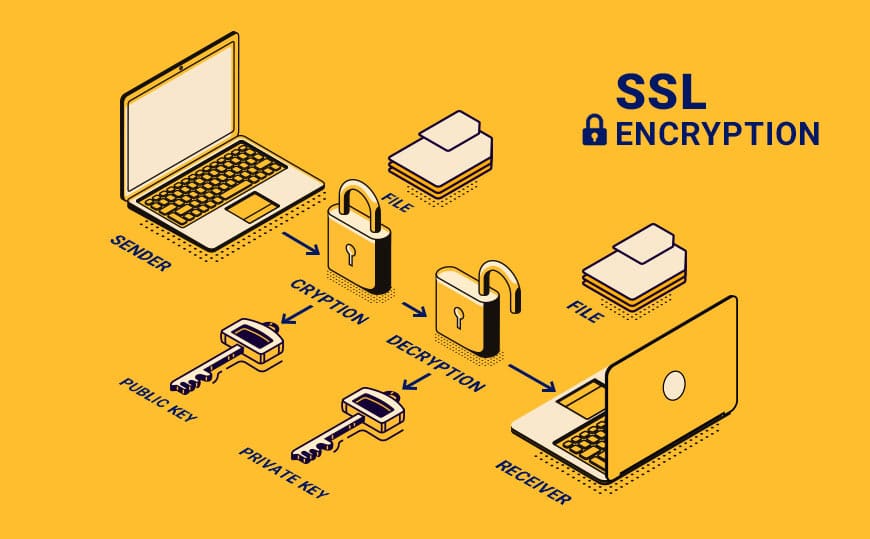 Data encryption is the key to online security. Others can easily read your private information from the packets you send unless they are encrypted. The most significant difference between these two terms is the speed of processes. SSL works by using two keys, one private and one public. In essence, data decryption is only possible when the two keys would be available. Solving the necessary mathematical problems for these keys requires considerable computing resources, which slows down connections considerably.
That's where Transport Layer Security comes in handy. Unlike the asymmetrical cryptography used in SSL, the time-consuming process is simplified by symmetrical cryptography using a shared key. TLS can encrypt all types of traffic on the internet, let it be web traffic or emails.
If you are willing to know what does gdpr stand for , don't miss this post!
Why Should You Get an SSL/TLS Certificate?
In simple words, these protocols let you deliver your website through HTTPS in an attempt to have a secure and private connection between the site and users. The easiest way to recognize the presence of these security protocols is the website's name. If the address begins with "Http://" instead of "https://," it lacks the SSL/TLS.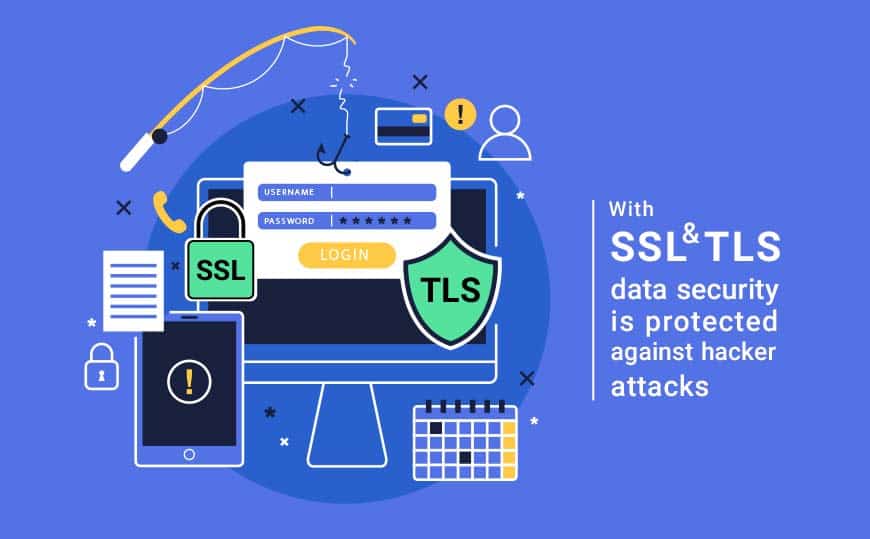 Using this certificate protects the transferred packets against attacks and unauthorized access to data. A website equipped with this feature is less prone to such security breaches, and it prevents the loss of users' trust. To be more specific, it is no longer an optional thing for your online presence since many website browsers inform users about not having an SSL Certificate once they enter it.
For instance, Google Chrome shows a red-color notification at the top and displays a warning message telling people not to enter sensitive information on that site. It not only reduces your website visitors but also leaves negative impacts on SEO rankings. This happening means nothing but a decrease in revenues for any business.
Suggest you read our article about what is the difference between http and https
Certificates and Protocols
Up to here, you know some things about the SSL vs TLS difference; now we want to talk about protocols. To run these protocols, you need to install a certificate, and it is issued by CAs (Certificate Authorities). All those who intend to offer TLS-encrypted services must purchase a certificate from these authorities. The CAs follow specific procedures to verify what the organizations are claiming to be.
What we mentioned above does not imply removing the existing SSL certificates and using TLS ones instead. The certificates are different from protocols, and you don't need to replace them. This condition is the same for the strength of encryption as well. During the initial process of each connection, which is technically called a handshake, the required security algorithms and protocol versions are defined. The introduction of TLS 1.3 made the handshake phase much better by reducing the number of essential algorithms.
The certificate you use on your website speeds up this process. That's why we still see the "SSL certificate" term, and it takes time until everyone gets comfortable using them. Generally, there are three categories of these certificates to get.
DV (Domain Validation)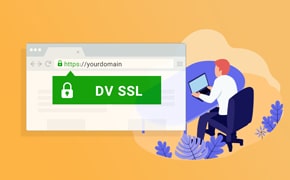 The least expensive and the least secure certificate is the DV. It shows that you are authorized to use a domain and can be approved in a matter of a few minutes. It is best advised to smaller websites, such as personal blogs that do not handle sensitive data.
OV (Organization Validation)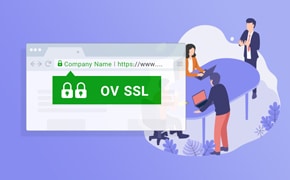 OV is a better certificate compared to DV. The costs are higher, and it usually requires some time until you get verified. Those who have online stores that handle daily transactions and personal information should opt for it on their website.
EV (Extended Validation)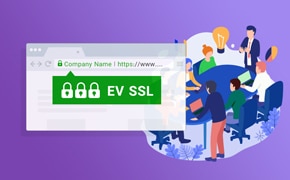 EV is the best and also the costliest option that needs quite some time to be issued. A thorough assessment is required before getting this certificate and is the best option for high-traffic and giant websites.
What Happens During a Handshake Process?
What happens in the handshake phase is a complex process to master, but we can summarize it into three main steps.
First of all, the client sends a request to the server for a secure connection. It then receives a list of algorithms for encrypted connections it knows how to make use of. After comparing this list and what it can support, an option will be chosen for both sides.
Next, the server provides the certificate that CAS confirms. The client will then verify the authenticity based on what it has received. Now, using the server's public key, the client and server establish a session to use for the rest of the encryptions in that session. A wide range of options is available for this purpose. Sometimes the communication could get caught off due to connection problems or extended sessions. In this case, a new handshake will be initiated to establish a new session key.
Click if you also have the following problem : not secure website fix
The Vulnerabilities of TLS Versions
Although TLS 1.2 was used for a long time, it entailed some vulnerabilities that caused issues for websites. The main problem was using older cryptographic techniques to support old computers that made them prone to security breaches. The term "man-in-the-middle" attacks came up due to this drawback of TLS 1.2.
The hackers could access the packets before they reached their destination and make changes to them. It was also open to other known attacks, such as Poodle and Sloth. The emergence of these serious vulnerabilities increased desperate urgencies to update to a better version soonest possible. The TLS 1.3 responded to this need as it prevented many of these problems from taking place. The algorithms can quickly identify the fallbacks on version 1.2, mainly for man-in-the-middle attacks, and drop the connection.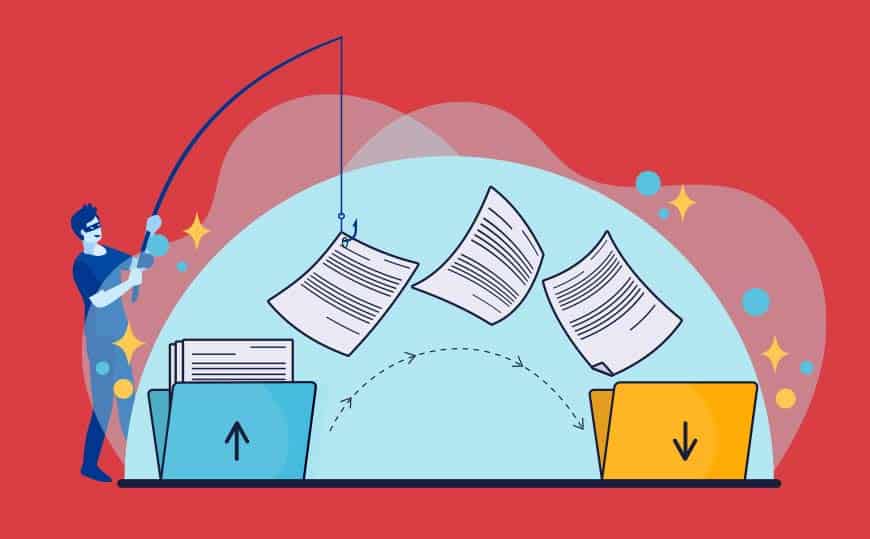 However, many cybercriminals are taking advantage of this technology and using it the way they want. They use TLS to install malware on the computer of users and gain access to data. There are already some solutions available to prevent such things from happening, and users should be aware of them to take the proper action in times of emergency.
Conclusion
Your website security should always be the number-one priority for you. The SSL/TLS certificates protect you and your users from hackers and let you stay safe. There is no significant difference between TLS certificate vs SSL certificate, and these terms are often used interchangeably. Ensure the updated version of TLS activated on your website to minimize the vulnerabilities and provide a better user experience. If you aim to get more info , visit this post!