What Is GDPR (General Data Protection Regulation) And What Does It Cover?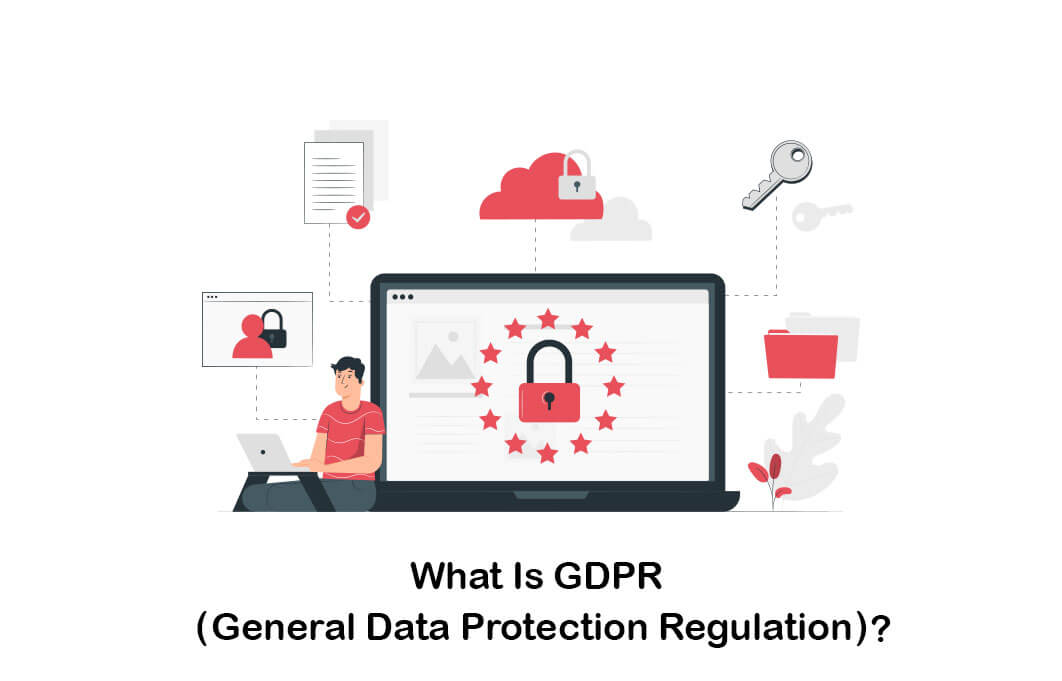 Security has long been a significant concern for humankind in almost every aspect of life. With the emergence and growth of the internet, soon, user security came to light due to the data breaches and hacks that occurred. Personal data is what we all care about and don't want them to fall into the hands of the wrong people. The act of preventing unauthorized access to data is generally called data security, and it entails various types of data security measures such as encryption, cloud access, and key management.
Websites and online platforms that collect sensitive data should follow strict rules to preserve the information. Social media companies, retailers, banks, governments, and so many other services involve personal data collection. In this regard, the EU's GDPR was issued to ensure users have full control over their personal data.
What Does GDPR Stand For?
The GDPR stands for General Data Protection Regulation, and its roots date back to January 2012 when the European Commission drew up plans for data protection all over the green continent. Read on to get more information about GDPR security principles and the way you can benefit from online businesses that obey them.
What Is GDPR Compliance?
One of the common questions among users is what does GDPR mean? Generally, we can consider GDPR as the strictest data security rule across the globe. It not only enhances the users' access to their data but also limits the organizations' acts upon this information. Business owners will have more legal liability if they feel to be responsible for data hacks. GDPR is a framework for laws all over Europe, and its final form was created after four years of negotiations. On May 25, 2018, it came into force, and all online businesses have to comply with it.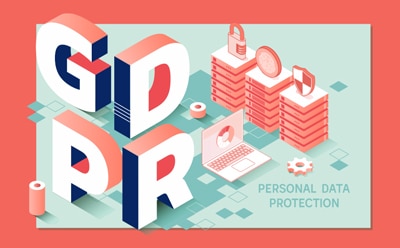 Despite the European base of the regulation, it reaches further than this continent. If your business is located in other parts of the world and has any customers or partners in European countries, you should be aware of the requirements of this rule. This condition is the same for website visitors, and they don't necessarily need to be citizens of the EU. If people from other countries visit a site inside the EU, their rights must be protected under the GDPR, too.
What Is GDPR Security Principle?
The current legislation addresses names, photos, and addresses as personal data. Since it extends the definitions in this regard, IP address, genetic, and biometric data are also categorized in this group. To be more specific, there are seven major principles stated in Article 5 of the legislation.
These principles establish a framework for the primary purposes of GDPR and include lawfulness and transparency, data minimization, purpose limitation, storage limitation, accuracy, integrity and security, and accountability. Only the last item is new compared to the principles of the 1988 Data Protection Act.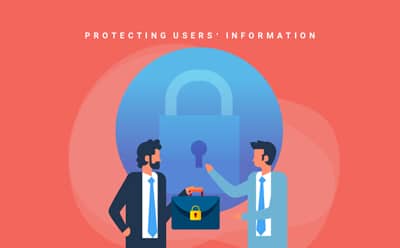 For instance, data minimization states a limitation on the amount of personal information collected by organizations. The minimum amount of necessary data needs to be identified, and no more information compared to this limit should ever be held.
This principle can prevent so many data abuses that happen online. Consider that you are signing up for the mailing list of a retailer, and you see a field asking your opinion about a political issue. It seems oddly ridiculous, isn't it?
The security principles focus on protecting users' information. The organizations have to opt for the necessary tools and technologies to prevent unauthorized processing of information alongside accidental loss and damages.
If you are looking for a secure and reliable hosting service, it is recommended that you read the following article: what are the benefits of cloud hosting
Data Security Solutions
Although GDPR does not precisely state what security practices to use, there are different types of data security measures available to implement on websites and apps.
Encrypted websites and proper access control features alongside a secure and reliable hosting service can increase your privacy dramatically. Data encryption through tokenization protects data across various environments like mobile and enterprise ones.
Hardware security modules can safeguard your financial data more efficiently, and email security solutions often provide end-to-end encryptions that increase privacy and security.
If you are interested to know common wordpress vulnerabilities , don't miss this post!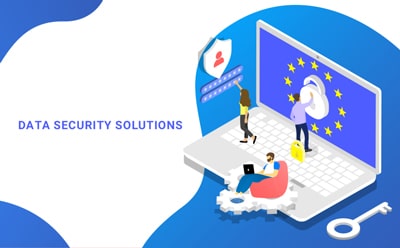 Permission for Collecting Data
As of lately, you might have noticed that many websites and applications have updated their privacy policies and ask for consent when you want to use them for the first time. As per the GDPR principles, users should be clearly aware of the data that is being collected, know the way it is used, and be able to access it later on.
These details have to be presented to users properly. The methods required by the GDPR compliance should be active, such as pre-checked boxes, and the notices are mandatory for the most basic data collection, including IP addresses.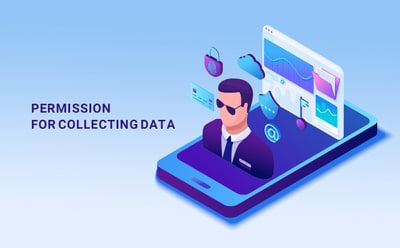 In article 17, we can see another provision by which the EU citizens have a right to ask organizations for their personal data to be deleted. They can do so for withdrawing the consent they have already accepted or other reasons.
While the law seems to mention all the legitimate reasons for data erasure, it states instructions about the conditions that organizations can deny the rule as well. Businesses can ignore the user requests in case the data processing is necessarily required for the freedom rights, doing legal obligations, or serving the public interest.
Despite the pending departure of the UK from the EU, the rules apply to UK-based companies. After the actual happening of Brexit, it will no longer apply to the British data security concerns.
Reports on Data Breaches
Another area of privacy laws issued by the GDPR security principles, which is also known as breach notification, mandates organizations to announce data loss or breaches that happen on their website or app. If any data breaches occur that threatens the freedom of users, the people in charge have to inform their users in detail.
According to this rule, users should get noticed about the affected personal information to take appropriate actions for minimizing the risks of identity theft and fraud. Some exceptions have also been considered, for instance, when the controller provides data security solutions and acts upon preventing risks after breaches.
For those businesses that have an office in the EU, data controllers should report data breaches to appropriate national bodies. Companies have to notify officials about the problem within three days after identifying the data breach that has taken place.
Suggest you read our article about tls vs ssl
Strict Penalties for GDPR Terms Violation
The organizations that try to ignore GDPR in any way will have to pay a high price for it. The defined fines can reach up to $23 million for the worst offenders. These penalties are not limited to only taking money since, according to the statements, the data protection officials of the EU can take away some or all of the data collection privileges. Therefore, companies should do their best in acting by the laws and doing the right thing.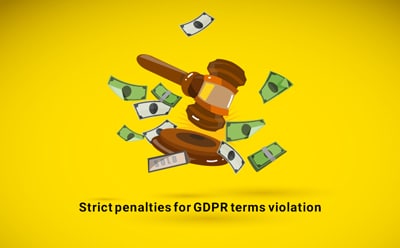 In 2018, a hospital in Portugal was fined about €400,000 due to deficient practices of account management. There were 985 active accounts for doctors in that hospital, while less than 300 doctors were working there at that time. Additionally, each doctor has access to all the files of patients, no matter what their specialty was. This case is considered one of the most substantial GDPR penalties. Considering the increasing number of assessments and data security solutions in different countries, we can expect to hear about more similar cases soon.
If you are interested to know the ssl certificate definition , don't miss this post!
To Conclude – GDPR Definition
With the growing use of online platforms, security breaches have similarly risen. The main intention of GDPR security principles is to increase the lawful use of data on the internet for both EU businesses and other countries. Other regions around the world appear to be following the same path by introducing data legislation for online security. Therefore, opting for stricter rules brings better security to internet users and also does good to businesses, no matter where they are located. If you still need more info check this post out!