How To Fix the HTTPS Not Secure Message in Chrome Step by Step?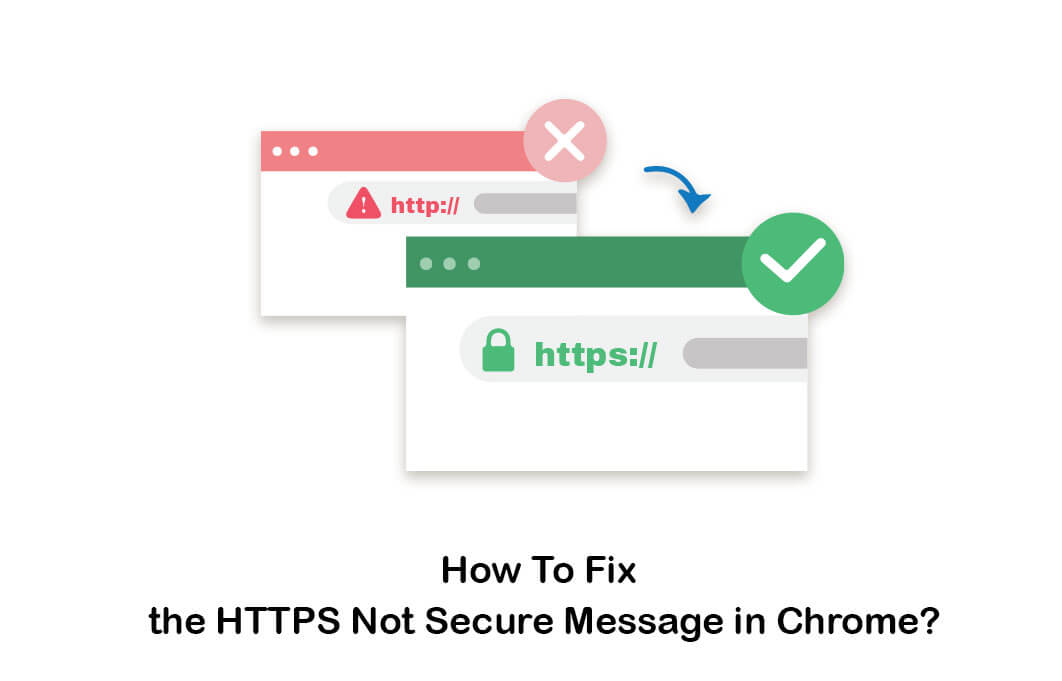 You probably noticed that more websites are classified as "Not Secure." The Google Chrome browser started labelling sites that had not yet moved from HTTP to HTTPS by sending such a message.
By flagging HTTP pages, visitors receive sufficient warning to navigate away when visiting dangerous, dubious, or simply unsecured pages while doing a basic Google search.
Confronting not secure website fix chrome message, you are probably wondering how to remove it. That's why in this article, we will explain how to fix the https not secure message in chrome.
What is HTTPS?
Encrypted Hypertext Transmission Protocol (HTTPS) is the protected variant of HTTP, the main protocol used to transmit data between a web browser and a website.
HTTPS is encrypted in order to improve data transfer protection. This is especially critical as users share confidential data, such as logging into a bank account, email service, or provider of health insurance.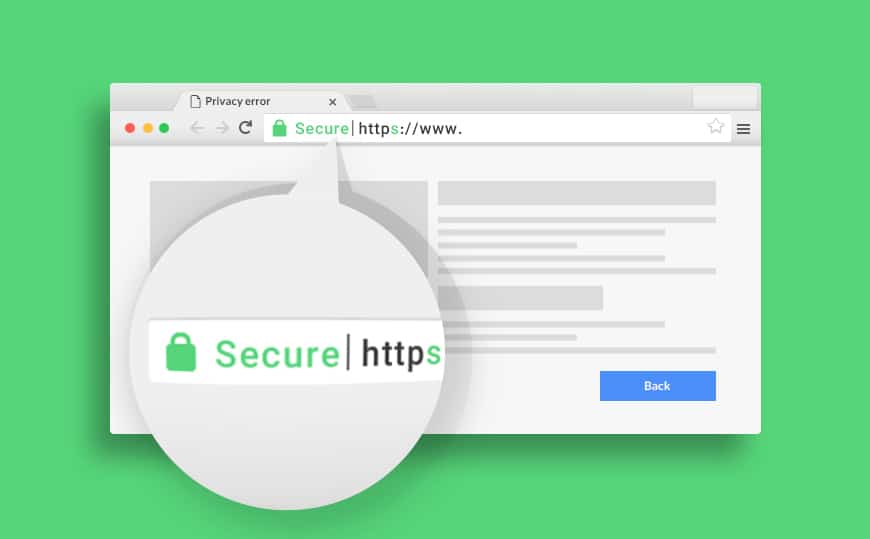 Any website should use HTTPS, especially those which require login credentials. Websites that do not use HTTPS are marked differently in modern web browsers such as Chrome than those that do.
Look for a green padlock in the bar of the URL to signify the protected webpage. Web browsers take HTTPS seriously; any non-HTTPS websites are flagged by Google Chrome and other browsers as not stable.
Suggest you read our article about http and https difference
Why the "HTTPS Not Secure" Message Is Shown on Chrome?
Google's Chrome browser used a green padlock to view protected sites in the search bar. However, when it came to unsecured pages, users had to click on a tiny icon that would appear in the search bar instead of the green padlock.
Doing so will reveal a bubble of text saying, "Your connection to this site is not secure." This warning error message will also deter people from continuing to use the website, which is why providing a safe message in the address bar (instead of chrome SSL not secure message) will impact the overall appearance and credibility of a website.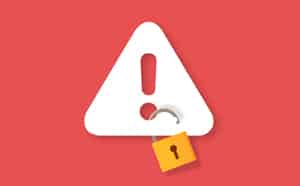 When Chrome 68 was released, Google began showing a green padlock on all HTTPS pages. Chrome finds all HTTP pages to be vulnerable because a third party is able to intercept data exchanged between these pages and users and servers.
SSL certificate provides encryption for websites that allow safe communication between servers and users/browsers without exposing data to external third parties. Google warns internet users not to post sensitive information on unencrypted websites because of the ease with which malicious actors may access unsecured systems. By providing you with a protected data transmission tunnel between your browser and the server/website you are visiting or accessing, a safe site with an HTTPS certificate will protect your data against these threats.
Suggest you read our article about ssl certificate meaning
How To Fix HTTPS Not Secure Message in Chrome?
When it comes to how to fix website not secure message, we have to say that the best solution is to purchase SSL certificate. In the following, we will explain the 4 main steps to fix this message more:
#1 Buy an SSL certificate
#2 Install the SSL certificate through a web host
#3 Replace your WordPress URL
#4 Perform a 301 redirect all over the site
We suggest you read our article about 500 internal server error meaning
#1 Buy an SSL Certificate
Setting up an SSL certificate is the easiest way to fix google chrome not secure error on your website. Doing so is a relatively easy operation. The first thing you need to do to repair the 'Not Secure" message on your website is to buy an SSL certificate.
These certificates are supplied by several vendors. When people use a search engine, purchasing and installing an SSL certificate will certify that your website is stable.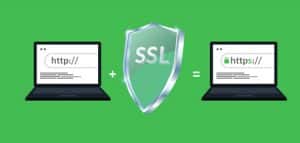 You may also buy certificates, such as an Organization Certified (OV) SSL certificate, in addition, to remove the message, which demonstrates to your visitors that your website and other materials are trustworthy as well by showing that you are who you say you are.
You can select the SSL certificate that you need, depending on the type of site that you run. After you have activated your SSL certificate, when visitors check you in their search engine, you will no longer be sent the warning message for your location.
After the fields have been filled out, press the install button and immediately download your certificate. Nonetheless, bear in mind that it can take a couple of hours for your changes to spread over the internet and be noticeable to your guests.
#2 Install the SSL Certificate Through Web Host
The next move after purchasing your SSL certificate is to head over to and install it on your Web host admin screen. Several web hosting firms offer SSL certificates.
To make purchasing and downloading one simpler for you, you can purchase the certificate you need directly from your web host if they provide such services.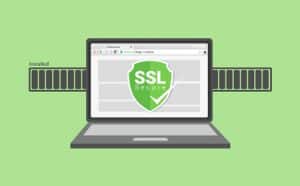 When visiting your web host, go over to the "SSL tab" and click the 'Install' button. A list of the SSL certificates that you can get will be displayed. Choose the SSL certificate you want to use, and add it to your chosen domain. Paste the contents of the text of your certificate into the fields given.
After the fields have been filled out, press the install button and immediately download your certificate. Nonetheless, bear in mind that it can take a couple of hours for your changes to spread over the internet and be noticeable to your guests.
If you aim to know SSL certificate errors , don't miss this article!
#3 Replace Your WordPress URL
It feels good to have a brand new SSL certificate on your site now. Completing the above steps, however, is just the first part of the process to fix not secure website messages from showing up every time anyone visits your website.
That is because if you run a WordPress account, loading your old HTTP URL would start meaning you need to update your URL before it can run as HTTPS.
To change your WordPress URL to HTTPS, sign in to your WordPress dashboard, and go over to the Settings tab. Navigate to the "General" page, and check for WordPress Address (URL) and URL. Switch everything to HTTPS by adding the EXTRA 'S 'to HTTP. Save your modifications and you are good to go.
Suggest you read our article about: what is the difference between ssl and tls encryption
#4 Perform a 301 Redirect All Over the Site
While you have updated your website URL to HTTPS, most users are aware of the HTTP tag on your site. They could have bookmarked your website, or use the old link to visit your website whenever they want.
You need to order WordPress to redirect all HTTP traffic to your new HTTPS URL to fix this problem. There are several ways to redirect the entire website, however, the 301 Redirect is the most common way to do it.
You can use plugins such as Very Simple SSL to perform a redirect across the web. These plugins force WordPress to load traffic through HTTPS rather than the HTTP that most visitors know you by.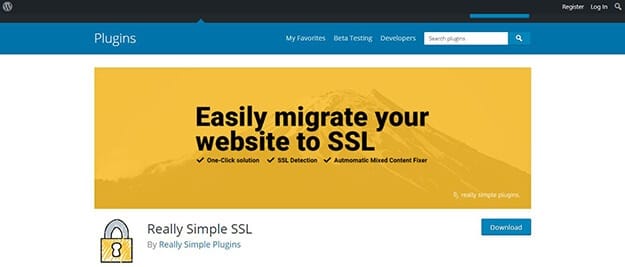 You can also manually redirect a 301 site-wide, to prevent problems if the plugin fails. You will need to have an FTP client like FileZilla to do that. It is probably much more secure to perform a manual redirect than rebooting the site to use HTTPS instead of HTTP.
Recommend you read our article about: what is general data protection regulation
Why Is It Important to Fix Not Secure Chrome Error?
If you are a beginner and have faced the Google Chrome HTTPS not secure error for the first time, you might think what is the difference between HTTPS and HTTP websites. In the following, we are going to mention some the vital ones.
1) Security
As you may know, HTTP protocol is vulnerable to MITM (Man-In-The-Middle) attacks. It means when users share some sensitive information on your website, anyone who has access to your connection, can access the data passed over it too. But HTTPS protocol is much more secure and lets the visitors be sure that the shared information will remain safe and secure.
If you are willing to know how to choose the best wordpress hosting , don't miss this post!
2) More Traffic
Websites that don't utilize an SSL certificate, sends visitors a warning message that they are not secure. So as a result, visitors decide to leave that page because they feel their sensitive information would be in danger. But when a website uses an SSL certificate, a green padlock will be shown in the URL bar and makes users feel safe and want to interact more with the website.
3) Trust
And in the end, when a website uses the HTTPS protocol, it shows its visitors that the website cares about the security of their sensitive data which they may share with the website. So that makes more trust.
If you are willing to use search console crawl reports , don't miss this post!
Does the "HTTPS Not Secure" Affect Organic Rankings?
It has been proved recently that Google now uses HTTPS as a ranking indicator. From the data analysis aspect, it is very clear that HTTPS sites have an advantage in ranking over HTTP-URLs so that this move can now help all businesses, whether or not requiring sensitive information.
In addition, Google believes that websites that use HTTPS due to these security factors would have a minor ranking advantage.
If you want to know what is gravatar used for , click on the link provided!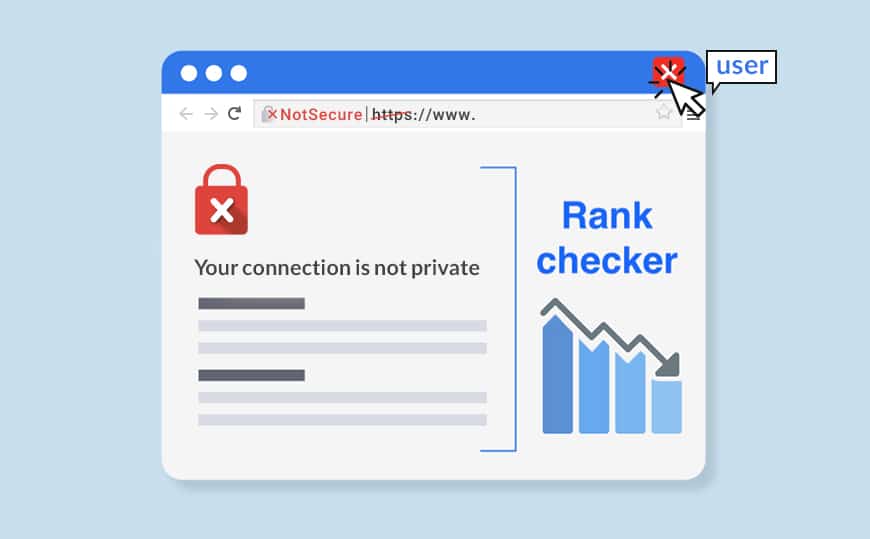 Frequently Asked Questions
Why Does My Website Say Not Secure?
You face a "your connection to this site is not secure" error when the website or web page you are visiting doesn't provide an encrypted connection. When you click on a URL, the Google Chrome browser can utilize the HTTPS or HTTP protocol to show you the relevant content.
How to fix not secure website in chrome?
To answer the questions like how to make website secure on chrome or how to remove not secure in chrome, follow these tips:
#1 Buy an SSL certificate
#2 Install the SSL certificate through a web host
#3 Replace your WordPress URL
#4 Perform a 301 redirect all over the site
If you are interested to know how to change gravatar image in wordpress , this post can help you!
Conclusion

In this article, we have discussed how to solve not secure problem in Google chrome step by step. It is of great importance to know how to deal with this issue since it has a great impact on how your website's users trust your brand and interact with your website.
We are well trained to help you make the changeover to HTTPS. That frees your time so you can concentrate on other important aspects of your business. It also protects your search engine rankings, builds trust with your tourists, and builds reputation.
We also mentioned some other reasons that make purchasing an SSL certificate inevitable. Keep in mind that you may sometimes confront this error due to incorrect settings on your computer or web browser.