What are Web Push Notifications? | Important Tips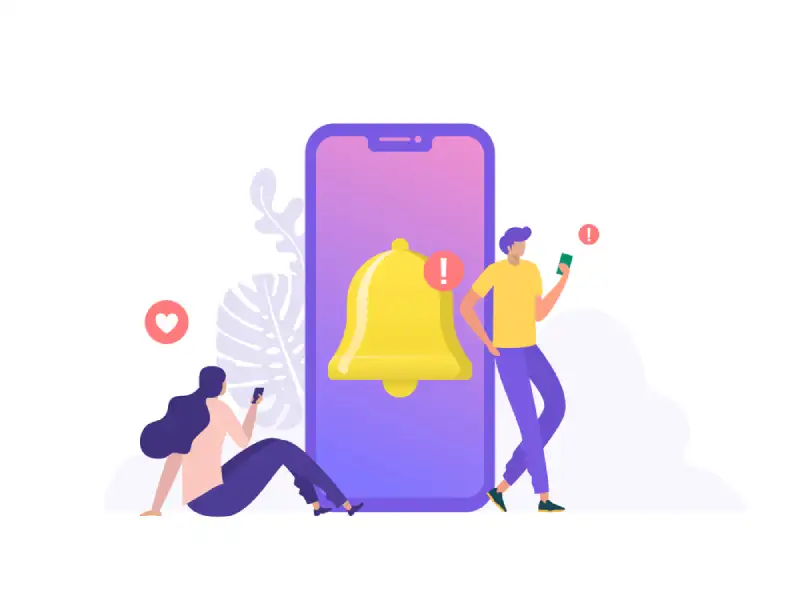 Using your computer or mobile phone might have seen notifications from a website coming directly to the device. These notifications would come even if you are not browsing that specific website.
You will also come across the need to send such notifications to people who visit your website. These are known as push notifications. What is push notification all about? Continue to read, and we will be sharing more details with you.
What is push notification?
Let's learn what does push notification mean. Web push notifications are a modern communication channel that allows websites to send notifications directly to a user's desktop or mobile device, even when they are not actively browsing the website. This technology has become increasingly popular in recent years, providing a convenient and effective way for websites to keep their users engaged and informed.

Push notifications were first introduced in 2009 by Google for their Chrome browser and have since been adopted by other major browsers, including Firefox, Safari, and Edge. The technology uses a browser API (Application Programming Interface) that communicates with a website's servers to send notifications to users.

Now you know what is meant by push notification. One of the key benefits of push notifications is that they are opt-in, meaning that users must explicitly allow a website to send them notifications. This gives users control over the notifications they receive and helps to prevent unwanted spam or irrelevant messages.

Another advantage of push notifications is that they can be delivered to users even when they are not actively using the website, providing a highly effective way for websites to reach their users. For example, a news website might use push notifications to alert users to breaking news stories, or an e-commerce website might inform users of new sales or promotions.
If you want to know how to use CSS animation hover , click here,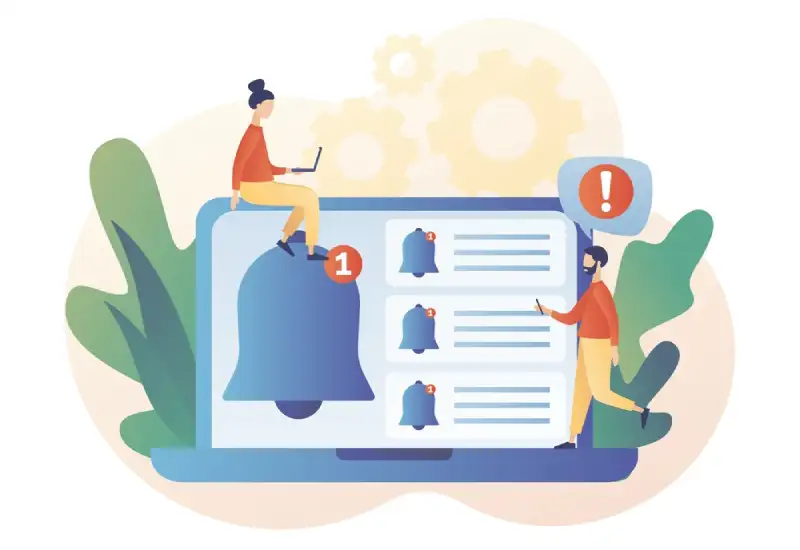 What are push notifications used for?
With your understanding of What are web push notifications and what push notification means, let's take a look at the purpose of why website owners think about using them. The main reason website owners use push notifications is to send alerts and notifications to a desktop or a mobile device of a signed-up individual.
It is possible to send users new content, event notifications, alerts, promotional messages, and many other types of notifications through push notifications. It is a perfect example of a personalized and real-time communication method that website owners have to communicate with end users.
How push notification works?
Through this section, let's learn about what push notification is. Before you start using push notifications, it is worth having a clear understanding of how they work.

Before getting push notifications, a person should register for them. This can be done on the website where the person is looking forward to receiving push notifications.
When registering, the device information will be taken by the website. It understands the nature of the device and web browser the visitor uses. The app will then be able to receive a unique device token. This device token will function as the identifier associated with the device.

Once a push notification gets triggered on the server, it sends a request to the push notification service. It will take the device token of the target device and pass the message. The push notification will then be delivered to the device via the unique device token.
The device's operating system installed by the user is responsible for showcasing the push notification to the end user. It can include an icon, sound, as well as a message.

A person who receives the push notification can interact with it. For example, tapping on the push notification can make the visitor launch an app that can handle the push notification. Through that, appropriate content as shared by the platform will be displayed.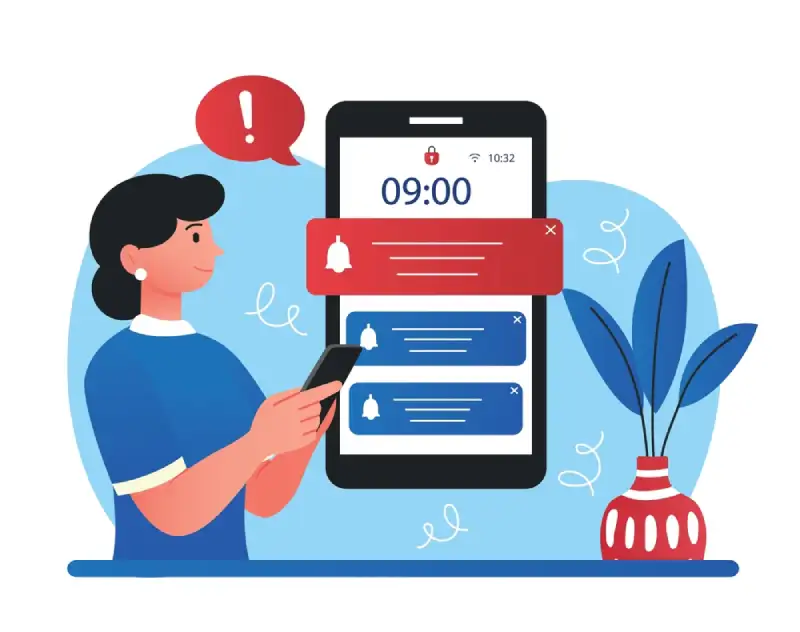 For Domain Name Registration , click and see our plans.
Types of push notifications
It is also important for you to learn about the different types of push notifications. Then you can pick the most appropriate type of push notification per your needs. Below mentioned are the different types of push notifications that you can use:
Rich push notifications
Rich push notifications will allow you to include up to three different push notifications. Along with that, you will also be able to include two CTAs.
This is an excellent option to direct visitors to more than one landing page. Another great thing about rich push notifications is that they are not limited to words. You will also be able to add videos and images to the push notification, which can help you deliver a better message.
Abandoned cart push notifications
For an e-commerce website, you must look at abandoned cart push notifications. People who add products to their shopping carts will abandon them for many different reasons.
It can be due to payment failures, long delivery times, unexpected shipping fees, and many other reasons. No matter the reason behind cart abandonment, you can send abandoned cart push notifications to get those visitors to return to your online store and continue shopping.
FYI (For Your Information) notifications
You should consider sending FYI push notifications if you have news, travel, or similar website. This is the most convenient and effective method available for you to send news alerts to subscribers.
You may send stock updates, breaking news, weather reports, business world updates, and many more through push notifications. It is possible to use push notifications to send alerts about the fields of interest of subscribers.
Triggered push notifications
This is another push notification type available for e-commerce store owners to consider. Through triggered push notifications, you can enhance the overall buyer journey.
That's because you can use push notifications to trigger campaigns. As a result, you can proactively interact with the buyers of your products as they proceed through the journey. You will be able to use push notifications to trigger based on real-time data collected from your visitors and a set of pre-defined rules.

A great thing about triggered push notifications is that they will help you create many campaigns based on your specific marketing strategy.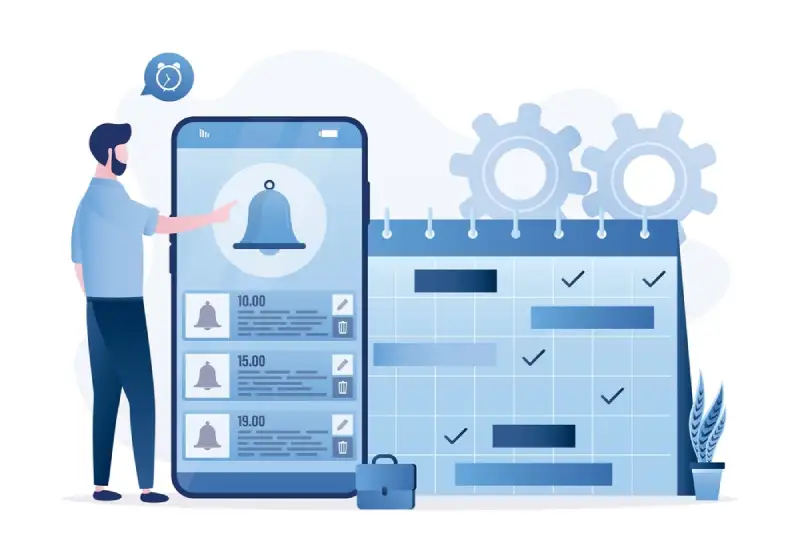 If you want to get Canadian WordPress hosting (fastest), click here.

Conclusion

From this article, you can get a clear idea of What is push notification all about. Web push notifications are a powerful tool for websites to engage and inform users.
By providing relevant and personalized messages directly to users' devices, websites can drive traffic, increase engagement, and build stronger relationships with their users.
Despite the many benefits of push notifications, websites need to use them responsibly and avoid overwhelming users with too many messages. This can be achieved by carefully considering the content and frequency of the notifications and ensuring that they provide real value to the user.