What Is Cloud Computing Definition, Features and Its Advantages?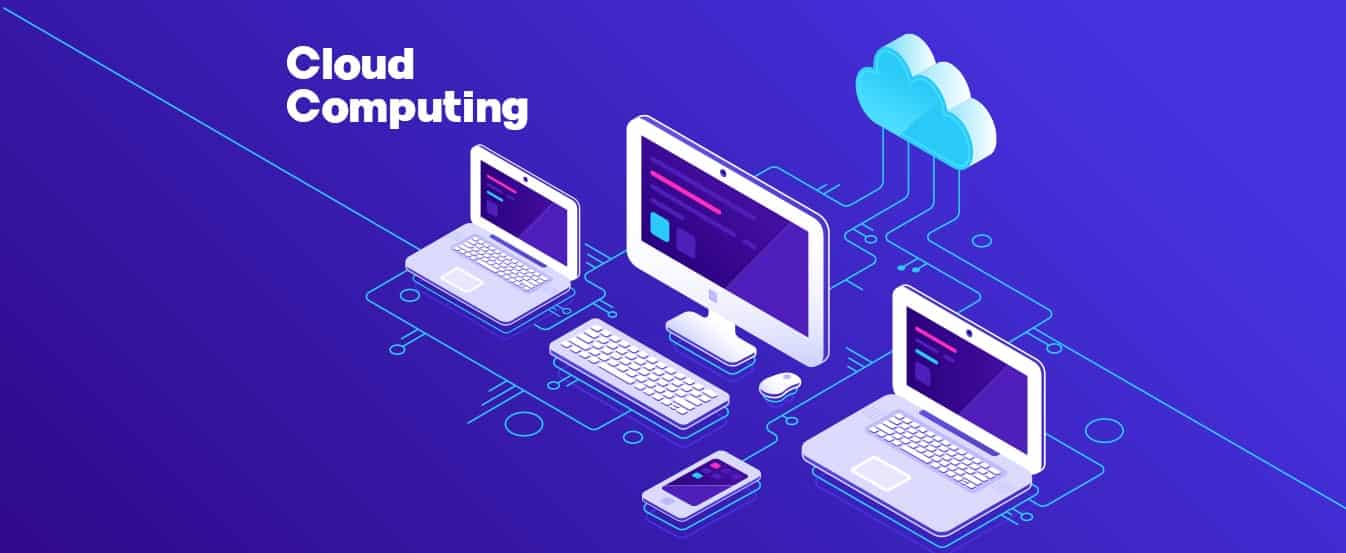 what is cloud computing in simple terms? If we want to answer the main question of this article, "what is cloud computing" we have to say, it is one of the things that can be confusing in some cases. But it's really not as confusing as it sounds. In fact, most people who say they don't understand this concept are those who use cloud computing every day.
The cloud computing definition is a term used to describe the difference in how "computing" is served to users over the network (usually the Internet). So it is a model of computing that relies on a shared set of physical – or virtual – resources rather than dedicated resources for each user. In a way, cloud computing can also be termed a useful tool that drives users to use more resource-based but collaborative services rather than personalized services.
What Is Cloud Computing?
Do you know what is cloud solutions meaning or how it works? In general, the cloud is a substitute word for the Internet. If you look at the cloud scenario, you will see that this scenario is very similar to the scenario that users have to access the Internet and websites.
How Cloud Computing Works?
Cloud services include several important components that include:
Front end platform: such as tablets (called thin clients) or mobile phones (called mobile clients) and laptops and pcs (called thick/fat clients).
Back end platforms: Includes storage and servers
Cloud-based Delivery: This section includes IaaS, SaaS, PaaS as well as DaaS.
Network: The last and most important component of cloud computing services is the network. This network can be accessible to the public, such as the Internet, or only accessible to specific people, such as the internal network of organizations.
Cloud Computing Features
1- Broad Network Access
You can access from across the web using any device with internet connectivity. the ability to use a cloud service from almost any internet-enabled device is known as broad network access.
In this way, your cloud data will be accessible through web browsers, as well as on mobile devices or a laptop or. Cloud Computing's underlying infrastructure provides users with servers on multiple locations.
If you aim to know about the advantages of cloud hosting , click on the link provided!
2- Resource Integrating
Multiple occupants can share the same space, and resources can be allocated, re-allocated, and distributed as needed. You can be anywhere in the world and still have equal access as everyone else, through internet access.
If you are interested to know how to improve website ranking , check this article out!
3- On-Demand Self-Service
Cloud services are on-demand and you can automatically request the service based on your needs, without human interaction with the service provider. Your services will be available to you anytime and you are billed at the end of the month only for what you used. With this form of storing, your data gives you full control over your resource spending and usage.
4- Measured Service
Services that are running or stored in the clouds, get measured, monitored, and reported by the cloud service provider. You can examine how often people are using the cloud. Many cloud service providers use a pay-as-you-go model to ensure that their clients are getting what they pay for.
5- Rapid Elasticity
It is one of the cloud computing features and benefits that allows users to automatically request additional space in the cloud. cloud computing resources appear to be infinite or automatically available. In older systems, there are limits of storage or memory, and they are immediately visible to a user. But the cloud can do not affect any of its users or their information.
Suggest you read our article about best cloud hosting providers
Cloud Computing Types
The extensible models of cloud computing systems aside, we will get to their types of services. These models include:
Infrastructure as a Service (IaaS)

Platform as a Service (PaaS)

Software as a Service (SaaS)
1- Infrastructure as a Service (Iaas)
Like all cloud computing services, this model also accesses computing resources in a simulated environment – the cloud – over a public connection (usually the Internet connection). In the case of IaaS, the computing resources provided are exactly the same as virtualized hardware. In other words: computing infrastructure, this description includes things like virtual server space, network communications, bandwidth, IP addresses, and load balancers. Physically, a coalition is made up of hardware from multiple servers, and networks are usually distributed across multiple datacenters, with the cloud service provider having to maintain all of them. On the other hand, the customer is given access to virtualized components so that they can create their own IT platform.

2- Platform as a Service (Paas)
what is pass? PaaS is one of the types of cloud computing developing IaaS describing a category of cloud computing that provides the platform and environment for programmers to launch and create software and services over the Internet. PaaS services are hosted in the cloud and are easily accessible to users through Internet browsers. PaaS, a cloud service provider, allows users to create applications and software using the tools offered by the provider. PaaS services can include pre-configured features that subscribers can subscribe to and use. They can select features that meet their needs and discard features that are not useful to them.
3- Software as a Service (SAAS)
what is SaaS? SaaS is one of the types of cloud computing that describes how to deliver software to the user. This software must be hosted in the cloud and can be used for a wide range of personal and organizational activities. Google, Twitter, and Facebook are all examples of SaaS that users can connect to via an Internet-enabled device. Users of organizations can also use software to meet wider needs such as accounting and payment, scheduling, performance monitoring, and communications (including email and messaging services).
If you are willing to know the edge computing vs cloud computing , don't miss this post!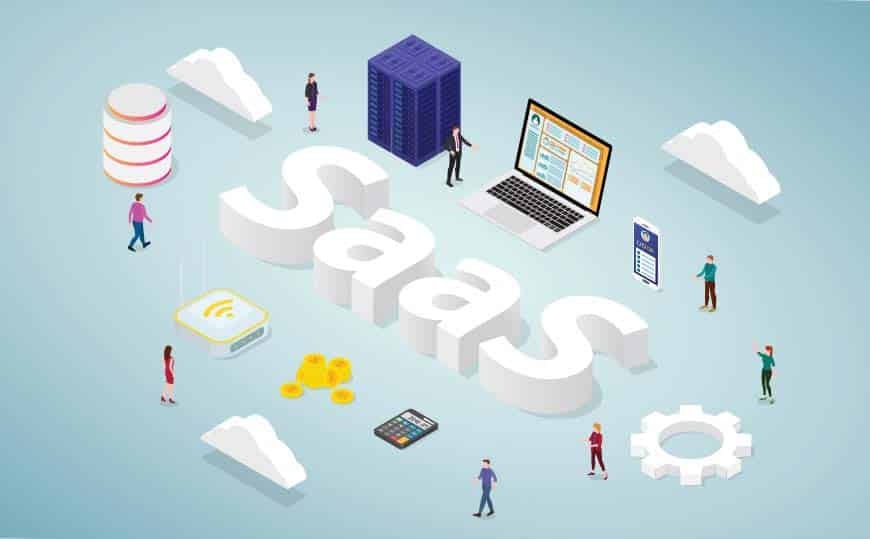 There are also a variety of options to choose and use from cloud computing services, depending on your need for security, access to server management, and support that will satisfy almost any type of business:
The first is the public cloud model. In this service model, infrastructures are created by a cloud service provider outside your company that is accessible to the public from infrastructures such as the Internet. Public cloud services economically give you high scalability and stability, but keep in mind that cloud-based services (dedicated cloud services) for enterprise IT and business users to have access to the highest level.
Dedicated Cloud or Private Cloud Services provide you with a dedicated infrastructure service set up on a private – real or virtual – network that is viewable and accessible only by specific users. The clearest advantage is its high security and greater control. The economic benefits of this model fall victim to security.
The last cloud option is Hybrid cloud computing. As the name suggests, the service is a combination of both options. In such a way, those that require higher security are stored in the premium cloud service and those that are less sensitive are included in the public cloud services. In this case, it only costs more for important services.
If you are willing to know what is hybrid cloud computing , this post will help you!
What Are the Benefits of Cloud Computing?
One of the common questions among users is that what are the advantages of cloud computing? If we want to mention some of its advantages, we can come up with the list below:
1- Cost Savings
You can save up to 50% annually by moving virtualized operating system instances in the cloud. In fact, there is no need to buy a ton of external hard drives to keep your important information. Cloud allows access to professional staff, cutting-edge hardware, and software, and advanced security systems, which adds up to the projected savings. In the end, you will never have to spend money on services that you are not using.
2- Security
Security of cloud computing includes a set of controls, policies, procedures, and technologies that work together to protect and save cloud-based data, systems, and infrastructure. These security measures are built to protect cloud data and support regulatory compliance. Also, they protect customers' privacy as well as set authentication rules for individual users and devices.
The reason for this appealing security is the encryption of data being transmitted over networks and stored in databases. Encryption does not allow hackers or anyone not authorized to view or access your data.
Related article: cloud computing security
3- Flexible
Cloud computing is basically a flexible IT solution and enables businesses to access storage and software that scales to meet their needs in real-time. This flexibility and improved freedom can make a significant difference to the overall efficiency of your organization.
4- Automatic Software Updates
As you know, for those who have a lot to get done, there isn't anything more annoying than having to wait for system updates to be installed. In cloud-based applications, you don't encounter this issue, because they automatically refresh and update themselves instead of forcing an IT department to perform a manual organization-wide update. This saves your valuable time and money spent on outside IT consultation.
5- Increased Capacity
there is no longer a need to guess if you will have enough ability to build or destroy an application. Clouds can adjust ascend and descend depending on what your business needs. This feature ensures that you will always be able to utilize cloud services regardless of what your business is doing.
6- Speed and Performance
Cloud Computing allows users to get their applications to market quickly. Using networked backups, hardware failures do not result in data loss. Cloud computing uses remote resources, saving organizations the cost of servers and other equipment. Indeed, you can access high-performance software and hardware to improve your operations.
7- Better Collaboration
By cloud computing, people can work together more efficiently than ever before. Nobody needs to print out copies of the latest report because they can all access it from the cloud.
Whether your offices are in Australia, India, Ireland, Brazil, or America, you might work for a large international company with locations across the world because every employee has the same access to relevant information via cloud technology.
this collaboration provides important advantages to employees. They can make use of real-time editing or file versioning at any time. They can access applications, data, and services remotely from any device. All of these increase their productivity and, eventually, the company's profits.
Cloud Computing Disadvantages
Businesses all over the world are changing more and more workloads to the cloud. But, some organizations avoid the cloud's considerable attractions due to the concerns about data security in cloud computing.
The most important security risks of cloud computing are:
Identity theft

Malware infections

Compliance violations

Diminished customer trust and so potential revenue loss
If you aim to know what is malware attack , check this article out!
Cloud Computing Examples
Cloud Backup Services

Cloud Storage and Hosting

Business Intelligence

E-Mail
you can find out what is the cheapest cloud storage in another article.
1- Cloud Backup Services
Cloud computing automatically copies your most valuable personal files to offsite cloud storage servers that you can reach from anywhere. In another word, cloud backup solutions create several copies of files and store data in different locations. This way, there is no need to worry that your files will be lost in case one of your or if your provider's cloud server goes down.
2- Cloud Storage and Hosting
Cloud Storage and Hosting enhance efficiency and collaboration among organizations. By saving necessary documents in a central online storage location, everyone can access them easily. Moreover, cloud storage is crucial for businesses with employees who all need to obtain the same information to do their work.
3- E-mail
The email system can be utilized in cloud computing environments, including all email services such as interface, client, and server. Email is a system for receiving, sending, and storing electronic messages. People send about 100 billion emails every single day and millions of greetings, newsletters, and reminders make their way into people's inboxes across the world. Remember, none of this would be possible without cloud computing.
4- Business Intelligence
Business intelligence and cloud computing are an ideal match. Business intelligence means delivering the right information to the right people at the right time, and cloud computing provides a fine and quick way to access business intelligence applications. The applications of cloud Business intelligence are accessible on multiple devices and web browsers. People can access complex data analytics, processing, and reporting systems via the Internet at low price points.
Frequently Asked Questions
Why Cloud Computing Is Important?
One of the core cloud computing advantages is cloud storage which enables the business to store its data and access it easily wherever in the world. It would be a great benefit for remote workers to access their data with any device in just a few clicks.
Who Owns the Cloud?
In fact, you own the data you create, but the cloud service provider has eventual control over it. This is reflected in many providers' terms of service which state that they can keep on to the data to follow with legal regulations.
Is Google Drive a Cloud?
Yes, Google Drive is a cloud that allows you to save files online and access them anywhere from any device such as a tablet, smartphone, or computer. By Drive, you can securely upload files and edit them on your computer or mobile device.
Conclusion
In this article, you found out cloud computing definition in simple terms and how does it work or what is cloud technology in simple terms. Cloud computing has become the platform of choice for large applications, particularly those that need to change frequently or scale dynamically. Companies can access anything from applications to storage from a cloud service provider, rather than owning their own data centers or computing infrastructure. For more information click here
Suggest you read our article about public cloud advantages and disadvantages