What is Direct Admin? | All you should know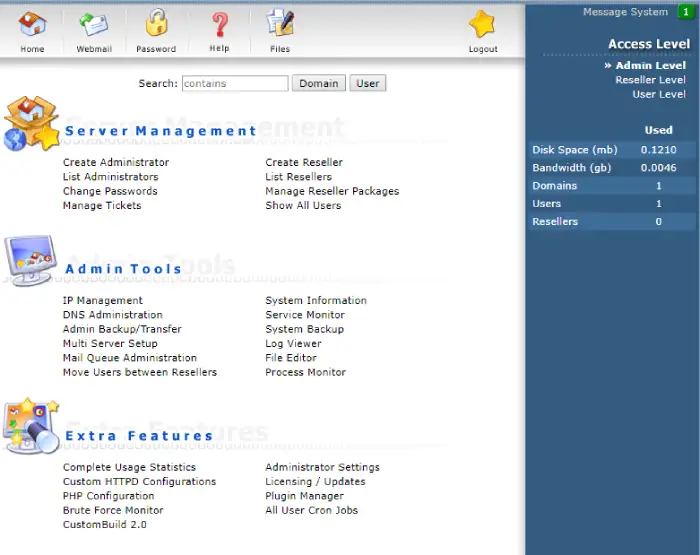 Are you trying to manage your web hosting effectively? Introducing Direct Admin. With only one mouse click, this complete software tool offers tremendous control over website management activities, saving important time that would otherwise be spent on labor-intensive operations.
Users can rapidly set up websites, email accounts, forwarders, subdomains, and more with this user-friendly content management system while gaining a solid platform to manage their site's requirements. So that you can get the most out of this technology as a site designer, let's examine What is DirectAdmin.
What is Direct Admin and How It Works
A well-liked web hosting control panel called DirectAdmin makes it simple for customers to handle server and website settings. This effective application makes managing web hosting and server management jobs easier, freeing users to concentrate on developing and updating the content for their websites.
DirectAdmin offers a wide range of capabilities, including a user-friendly interface, webmail, FTP management, support for multiple domains, and much more.
Server management is simple and uncomplicated using DirectAdmin, regardless of your experience as a web developer. DirectAdmin is a great option for anybody seeking an effective and dependable web hosting control panel since it has simple controls and strong capabilities.
Benefits of Using DirectAdmin for Server Management
For companies and organizations of all sizes, server management is simplified by the robust web-based control panel DirectAdmin. Numerous advantages of this software solution include simple installation, an easy-to-use user interface, and strong security measures.
Users may establish and manage email accounts, install essential software rapidly, and keep track of website traffic and usage using DirectAdmin. In addition, this server management tool offers a variety of customization options, allowing users to tailor their website functions to their specific needs.
With its user-friendly interface and comprehensive features, DirectAdmin is an excellent choice for those looking to streamline their server management processes.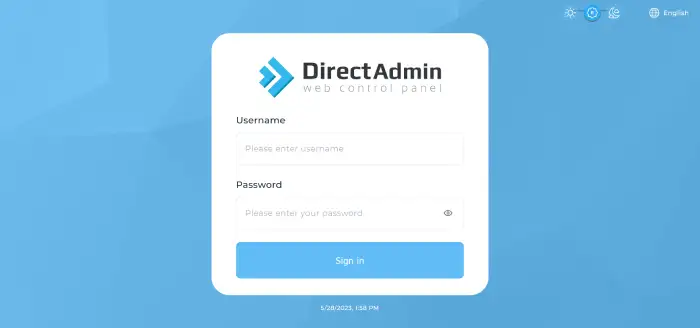 If you want to get Canadian shared web hosting, click here.
Advantages of DirectAdmin over Other Control Panels
DirectAdmin is a user-friendly web-based control panel for web hosting, which provides businesses with a wide range of benefits over other control panels. One of the significant advantages of DirectAdmin is its simplicity and ease of use, making it ideal for beginners and advanced users alike.
The platform offers numerous essential features for website management, such as file management, email management, and auto-installer scripts for third-party applications.
DirectAdmin has also been designed with scalability, meaning it can grow with your business and efficiently manage multiple websites. Furthermore, DirectAdmin offers a lower-cost alternative to other popular control panels, making it a cost-effective solution for small and medium-sized businesses looking for quality web hosting management.
With all these advantages, it's easy to see why DirectAdmin is preferred amongst businesses seeking an efficient and user-friendly control panel.
Security Features in DirectAdmin
DirectAdmin, a popular web hosting control panel, is known for its robust security features. This software is designed to provide website owners with secure and reliable web hosting facilities.
DirectAdmin boasts various features such as Apache web server, MySQL database server, PHP scripting language, and many more. Moreover, these security features include SSL/TLS support, firewall protection, brute-force detection, and email spam protection that ensures website owners complete protection from malicious attacks.
With its easy-to-use interface, DirectAdmin offers an intuitive solution for website owners to manage their hosting accounts while ensuring the highest level of security.
In today's dynamic online world, where security breaches are becoming more common, DirectAdmin's security features provide a sense of security for website owners, allowing them to focus on their business rather than worrying about security issues.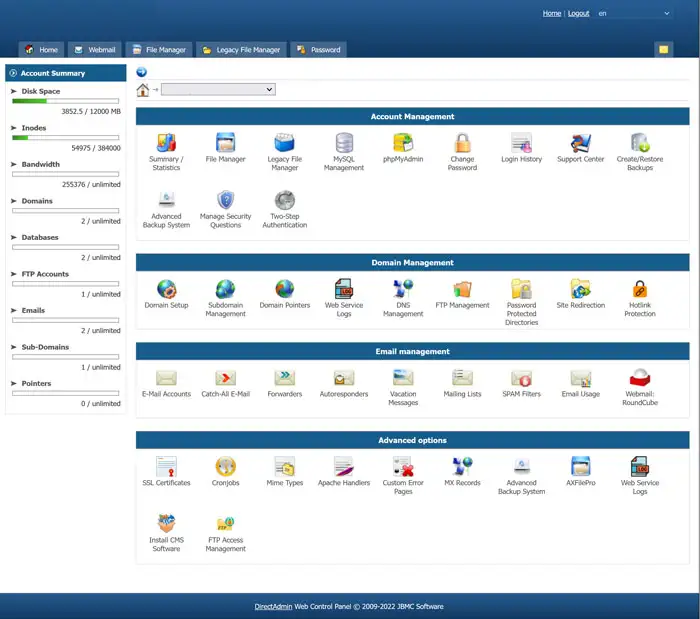 Troubleshooting Common Issues with DirectAdmin
DirectAdmin is an effective web hosting control panel that offers a wide range of features. However, as with any technology, it has its challenges. Troubleshooting common issues with DirectAdmin ensures your web hosting experience is smooth and hassle-free.
But where to start? If you need help with how to use DirectAdmin, there are steps you can take to find solutions to the most common problems. From login issues to email problems and database errors, identifying the root cause of the issue is the first step towards resolving it. With the right tools and knowledge, troubleshooting issues with DirectAdmin can be manageable.
Conclusion
In conclusion, DirectAdmin is an incredibly powerful server management panel that offers flexibility and convenience unlike any other control panel on the market.
Its wide range of features, out-of-the-box scalability, ease of use, and customized ability make it an ideal choice for businesses managing their server traffic with minimal hassle.
With its integrated security measures, DirectAdmin can help ensure that your website or web application's data remains secure against malicious attacks or intrusions.
This comprehensive guide has covered all aspects of using and managing DirectAdmin, from setting up domains and email accounts to troubleshooting common issues, giving readers everything, they need to harness the power of this powerful control panel!