What is the difference between a dedicated server vs cloud server?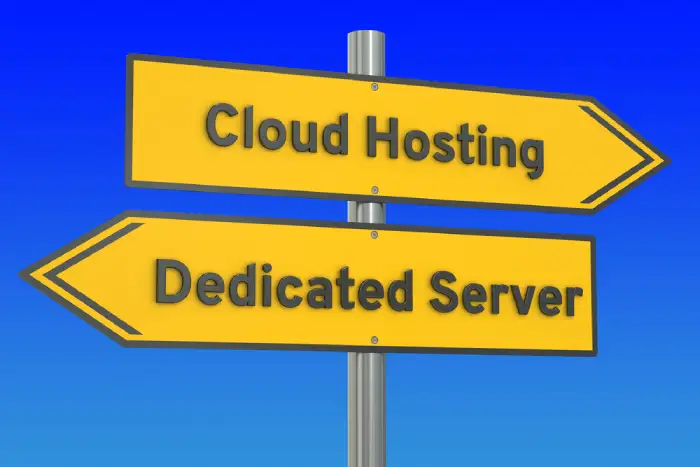 Two of the most popular options for web hosting are dedicated servers and cloud servers. Each has advantages and considerations that must be taken before deciding between them.
In this blog post, we'll explore the key features of dedicated server and cloud server technology, along with their primary differences – all to help web designers make an informed choice when selecting the right option for their website, Continue the article to learn about the difference between cloud server and dedicated servers.
Know cloud server better
First, you should learn about what a cloud server is before learning about dedicated servers vs cloud hosting. Over the years, cloud servers have grown in popularity due to their adaptability, scalability, and affordability.
A virtual computer generated, hosted, and distributed over cloud computing infrastructure is known as a cloud server. Users may effortlessly access and manage their applications and data from any location.
Cloud servers provide a greater range of possibilities than conventional physical servers, including customization and security features. Cloud servers with the appropriate configuration can be an effective tool for people and businesses. Understanding cloud servers and their operation is crucial as demand for cloud services increases.
Study about dedicated servers
Dedicated servers are the most potent and dependable choice for web hosting. A dedicated server is set aside only for one client, unlike shared hosting, where several websites share the resources of a single server.
This enables the best performance and security as you have complete control over the server's resources, including CPU, memory, and storage. Dedicated servers also provide you the freedom to set up and customize the software and programs that best meet your requirements.
A dedicated server offers the resources and control required for the best performance and dependability, whether hosting a significant e-commerce site or hosting mission-critical programs.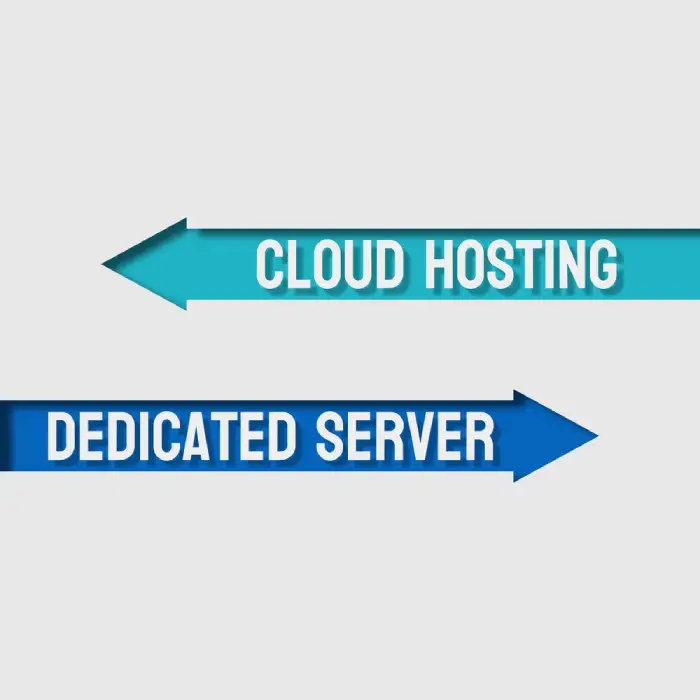 Similarities of dedicated server vs cloud server
When considering the debate between a dedicated server and a cloud server, it becomes clear that both options are similar. First of all, both servers provide extensive customization and security choices.
While cloud servers provide enhanced encryption, firewalls, and automatic backups, dedicated servers give complete control over hardware, software, and security settings.
Additionally, both servers offer flexibility and scalability. While a cloud server may readily raise or reduce resources on demand, a dedicated server can upgrade its hardware to meet rising traffic or resource needs. Ultimately, the user's requirements and objectives will determine whether to employ a dedicated or cloud server.
However, it is evident that both choices share features and provides dependable and practical solutions for both individuals and enterprises.
What is the difference between dedicated server and cloud server?
When selecting a server for your business, dedicated and cloud servers are two popular options. A dedicated server is a physical server exclusively used by one organization or user for their needs. In contrast, a cloud server is a virtual part of a larger network managed by a cloud computing provider.
While both offer advantages and disadvantages, the decision ultimately comes down to the specific needs of your business. Dedicated servers offer more control and security, as the hardware is not shared with anyone else but requires a significant upfront investment.
On the other hand, cloud servers are more flexible, scalable, and cost-effective but may have a different level of control or security. Careful consideration and a clear understanding of your business requirements are crucial in choosing the right server type for your organization.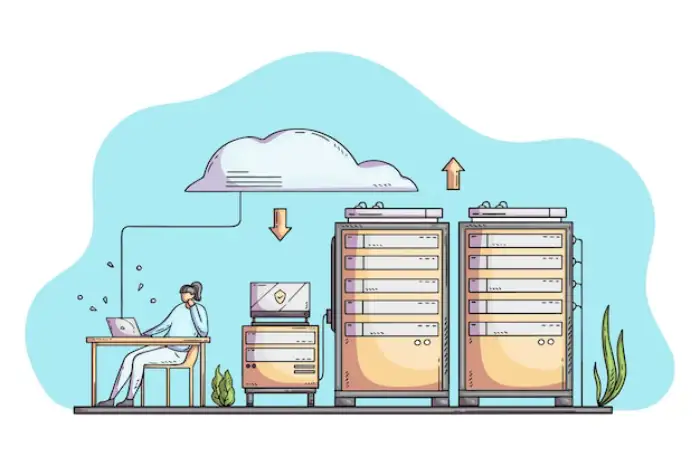 Cloud server vs dedicated server, which one is faster?
When choosing between a cloud server and a dedicated server, the question of speed is vital. While both server types offer unique advantages, speed remains a crucial factor that must be weighed carefully. Dedicated servers are faster than cloud servers regarding raw processing power since they have dedicated hardware and resources.
However, this advantage may be negated by other factors, such as network latency and internet connectivity. On the other hand, cloud servers offer several benefits, such as flexibility, scalability, and redundancy.
While they may not be faster than dedicated servers in raw power, they can deliver comparable performance while offering higher reliability and availability. Choosing between a cloud server and a dedicated server depends on your specific needs and priorities.
Conclusion
In conclusion, knowing dedicated servers and the cloud is essential for making wise business choices. Providing a safe IT environment, scalability choices, and control are just a few similarities between cloud and dedicated servers, but there are also some significant distinctions.
Dedicated servers offer the utmost security and flexibility, whereas cloud servers are typically more accessible and cost-effective. Whether you use a cloud or dedicated server, a solid hosting platform may provide the tools necessary to compete in today's cutthroat industry.
Start your search for the ideal hosting option for your company right away. Get dedicated cloud servers to provide your business and consumers with an easy-to-use online presence.