How to Increase Domain Authority? | Useful Methods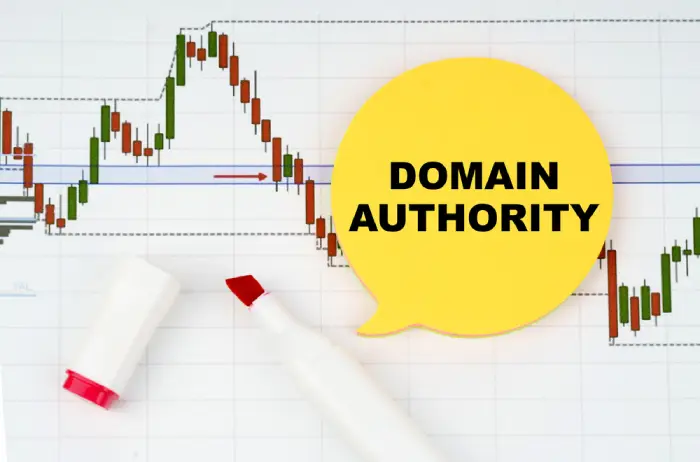 If you are creating an online presence and want your SEO to flourish, it is imperative to understand the concept of domain authority. It will help you strengthen your visibility in search engine results pages (SERPs) and boost exposure for your business or website.
But what exactly is domain authority? And How to Increase your Domain Authority? The answers to these questions can be found in this comprehensive guide on understanding, improving, and increasing domain authority.
With tips for creating tangible improvements ranging from link-building strategies, writing compelling content that others want to link to, and more, we'll get into all the nuts and bolts of ensuring your hard work increases your page's rankings with greater efficiency than ever!
What is Domain Authority and Why It's Important?
The phrase "domain authority" describes your website's authority or credibility with search engines. It is a rating system that assesses the effectiveness of your website in terms of online exposure and search engine optimization. Your domain authority score increases as your website performs better.
This is significant since a higher score increases the likelihood that your website will appear higher in search engine results, increasing traffic and improving your exposure in your niche market. A multifaceted strategy is needed to increase domain authority, including enhancing the content of your website and creating high-quality backlinks. By implementing these strategies and keeping your website updated with the latest best practices, you can improve your domain authority score and ultimately see real, tangible benefits for your business.
Read about the domain authority definition in the other article completely.
How to increase Domain Authority?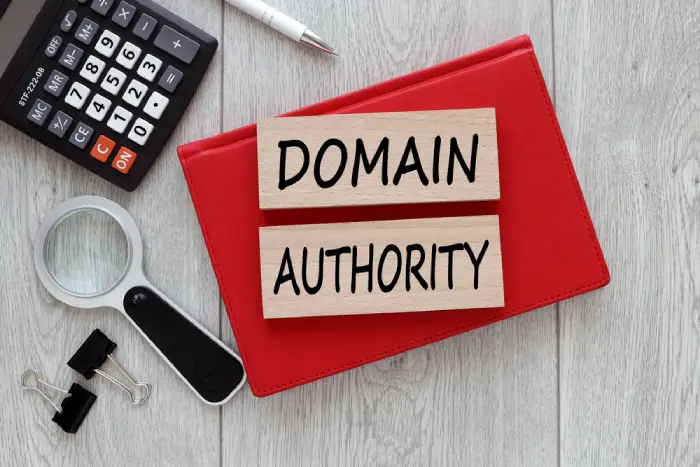 How to Increase Website Domain Authority? When it comes to optimizing your website's SEO, increasing your domain authority is a crucial step to take. There are a variety of strategies you can implement to make your domain more authoritative.
First and foremost, focus on creating high-quality, shareable content that establishes you as an expert in your field. Additionally, building quality backlinks from reputable sources can signal to search engines that your website is a trusted source of information.
Pay attention to technical elements such as site speed and mobile responsiveness, as these factors can also affect your domain authority. By consistently improving your website's quality, you'll be on the right track toward increasing your domain authority and visibility in search engine results.
Get Canadian cloud hosting with the highest performance.
Optimize Your Website's Meta Data
How to increase domain authority? Meta data optimization is critical in raising your website's search engine ranks. The page titles, descriptions, and keywords that comprise your metadata significantly affect how search engines like Google see and index your website.
By properly crafting your metadata, you can give consumers and search engines alike clear, pertinent information about the content of your website. As a result, your domain authority will rise, and your site will become recognized as an authority in its field. Therefore, improving your metadata is a wonderful place to start if you're searching for strategies to increase the ranks and exposure of your website.
Focus on Quality Content
The Second way the question how to increase your domain authority is Focus on Quality Content. In the crowded world of content creation, quality is king. To truly stand out and establish yourself as a leader in your industry, it's essential to focus on producing high-quality content that provides real value to your readers. But what exactly does "quality" mean when it comes to content? It's about more than just following best practices for grammar and formatting (although those are certainly important).
Rather, quality content provides unique insights, interesting perspectives, and thorough analysis of your chosen subject matter. By consistently producing content of this caliber, you'll attract more readers to your site and increase your domain authority and establish yourself as an expert in your field.
So if you want to boost your online presence and increase your credibility, it's time to double down on quality and start creating content that truly stands out.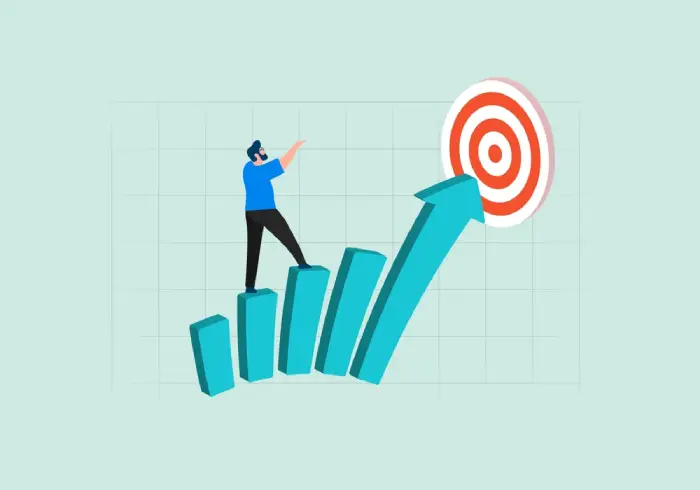 Implement a Mobile-Friendly Design
Given the increase in mobile devices, a mobile-friendly design is essential for websites. In addition to improving user experience, it can raise the website's authority score. People are more likely to leave a website if it doesn't function effectively on their chosen device today, which expects rapid and accessible access to information.
Visitors are more likely to stay interested in the material for longer on websites that are simple to use on phones and tablets. This higher level of involvement may result in more visitors to the site, more time spent there, and, eventually, a better authority score. So it's crucial to develop a mobile-friendly design if you want to raise your website's authority.
Increase Your Site Speed
Site speed is a critical factor for the success of any website. It can significantly impact your user experience, site traffic, and revenue. But did you know that improving your site speed goes beyond simply optimizing your website's pages? Increasing your domain authority is a proven strategy to boost your overall site speed.
You can build high-quality backlinks, optimize your content for relevant keywords, and ensure your website is mobile-friendly. By increasing your domain authority, search engines will recognize your site as more credible, leading to higher rankings, more traffic, and a better user experience for your site's visitors.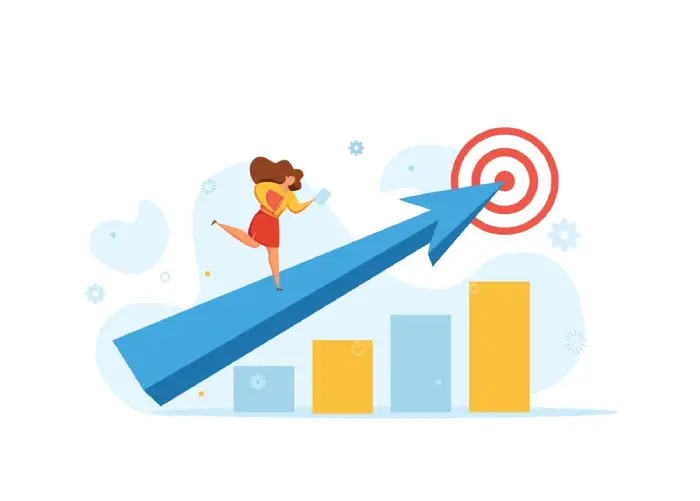 Cultivate Backlinks to Your Website
In the vast and ever-evolving digital landscape, it's no secret that having a strong online presence is key to success. But How to increase domain authority fast and stand out from the rest of the competition?
One of the most effective methods is through cultivating backlinks to your site. A backlink is an incoming hyperlink from one web page to another. When other reputable websites link back to your content, it signals to search engines that your site is trustworthy and valuable, ultimately boosting your domain authority.
By strategically reaching out to others in your industry and creating high-quality content that's shareable and informative, you can leverage the power of backlinks to grow your online presence and skyrocket your website's domain authority.
How to Increase Page Authority?
If you are looking to improve your website's visibility and grow its search engine ranking, learning how to increase page authority is essential. Page authority is a metric that measures the ranking strength of a specific page, which search engines utilize to determine a web page's relevance to a topic.
By increasing page authority, website administrators can secure better search engine ranking and, in turn, receive more traffic to their page. While numerous factors contribute to page authority, some of the most critical include producing high-quality content, optimizing the page's layout and structure, and utilizing effective link building strategies. With careful attention to these factors and a commitment to improving page authority, website owners can take their online presence to the next level.
Conclusion
In conclusion, your domain authority is a reflection of the strength of your website. It would help if you always strived to improve it by adhering to search engine guidelines for metadata optimization, creating quality content, ensuring your website has a mobile-friendly design, increasing site speed, and cultivating backlinks from reliable sources.
All of these strategies can be used to boost your domain authority and improve your online presence. Putting this knowledge into practice will make the difference between being hidden on Page 3 in the SERPs and achieving visibility on Page 1 for profitable keywords.
Start today by Register a Domain Name with a trusted provider; choose one that's easy to remember and use descriptive text to prompt customers to search for information or products on your website. Take full advantage of what SEO can do for you and witness the rewards it can quickly deliver!