What is the Internet of Things? | All You need to know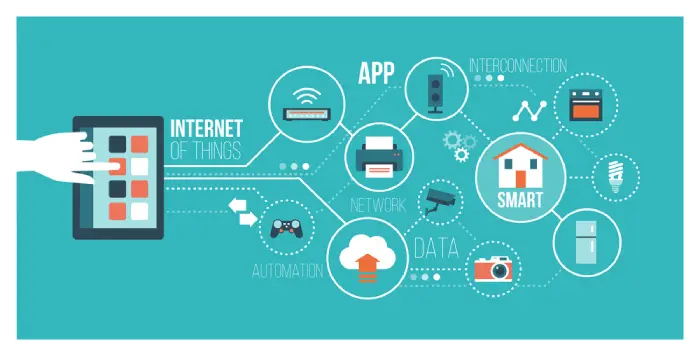 What is Internet of Things?
The Internet of Things (IoT) has become a buzzword in the technology industry in recent years. But what is IoT? Simply put, it refers to a system of interconnected devices that are capable of exchanging data between each other over the internet without human intervention. These devices can range from household appliances like refrigerators and thermostats, to industrial machines like assembly-line robots and aircraft engines.
The potential of IoT is massive, as its applications are virtually limitless, from improving efficiency in manufacturing to enhancing healthcare and even creating smarter cities. It's safe to say that the IoT is quickly becoming an integral part of our daily lives and is set to revolutionize the way we live, work and interact with technology.
The IoT isn't just any technology – it requires a specific kind of brand voice to communicate its features and benefits in an effective way. This voice should be conversational, yet informative; friendly, yet authoritative. It should convey the idea that this technology is accessible to anyone, while also emphasizing the fact that it's reliable and secure.
How Does IoT Work?
Have you ever wondered how your smart home devices, fitness trackers, and other connected devices work? The answer lies in the Internet of Things (IoT). IoT refers to the connection of everyday objects, like appliances, cars, and even buildings, to the internet. By doing so, these objects can collect and exchange data, making them "smart" and allowing them to be remotely controlled and automated.
But how does IoT work exactly? It begins with the devices themselves, which are equipped with sensors that can gather data. This data is then sent to a cloud platform, where it can be processed and analyzed.
The insights gained from this analysis can then be used to automate tasks or provide real-time information to users. While the concept may seem complex, the basic principle is simple: connecting everyday objects to the internet to make them smarter and more efficient.
IoT has the potential to revolutionize multiple industries, from healthcare to retail. In healthcare, IoT-enabled devices can track a patient's vital signs and automatically alert doctors if something is amiss. In retail, IoT sensors can be used to monitor stock levels in stores and warehouses, allowing for better inventory management.
Overall, IoT promises to improve efficiency across industries bymaking data accessible, automating processes, and providing real-time insights. As the technology continues to evolve, we can expect more smart devices and applications to come out of it in the years ahead. With that being said, IoT is still far from perfect.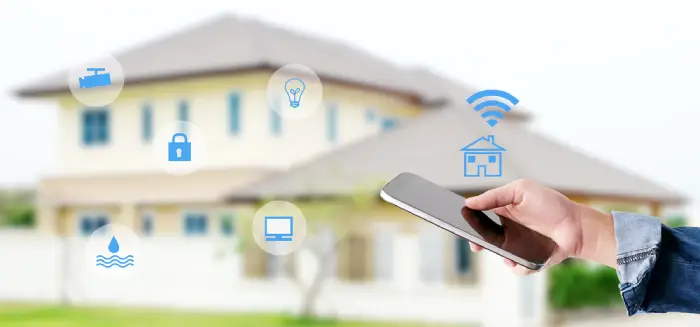 What are Examples of the Internet of Things?
The Internet of Things is a concept that is increasing in popularity these days. It refers to a vast network of connected devices that are capable of exchanging data with each other. There's a wide range of examples of the Internet of Things available today, including smart homes, healthcare devices, wearables, and even manufacturing systems.
For instance, smart homes can be equipped with sensors that allow you to control the lighting, temperature, and security remotely. Healthcare devices, on the other hand, can monitor your vital signs and alert you or your doctor if there's anything out of the ordinary. So if you're curious about what are examples of the Internet of Things, there's an endless array of options to explore.
At its core, the Internet of Things is all about data. It's a convergence of physical and digital worlds that allow us to collect and analyze data like never before. By leveraging this data, businesses can gain insights into customer behavior, optimize operations, and even create new products or services tailored to their customers' needs. This also opens up new opportunities for individuals, asthey can now access data and services that weren't available before.
Pros and cons of the Internet of Things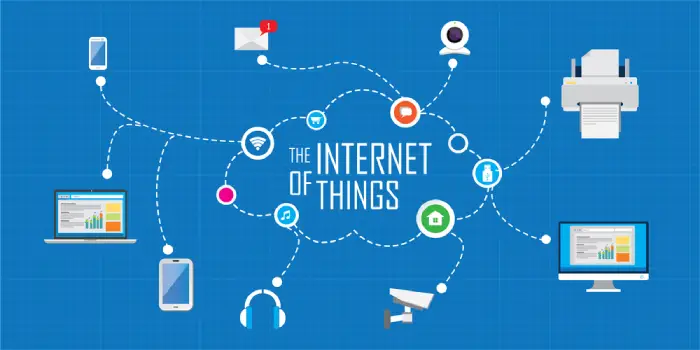 The Internet of Things (IoT) is rapidly transforming the world we live in today by connecting devices to the internet for better real-time monitoring and decision-making. However, the IoT also comes with its sets of advantages and disadvantages.
On the positive side, the IoT streamlines business operations, lowers costs, improves efficiency, creates new opportunities for innovation and growth, and enhances customer experience. Furthermore, it supports environmental sustainability, promotes better healthcare services, and offers enhanced security.
On the other hand, it poses significant security risks, exposes users' personal data to cyber attacks, and raises privacy concerns. Additionally, the IoT can be expensive to install and maintain, and not all devices work seamlessly with their counterparts, which can lead to compatibility issues.
Despite the numerous benefits that the IoT has brought, it is crucial to weigh its advantages and disadvantages before embracing its full potential.
Conclusion
One the most useful things in our life today is Internet of thing, In this article we discuss about what is iot and tell everything about it; If you have any question comment it under this post.