What is Parked Domain? | How to use it?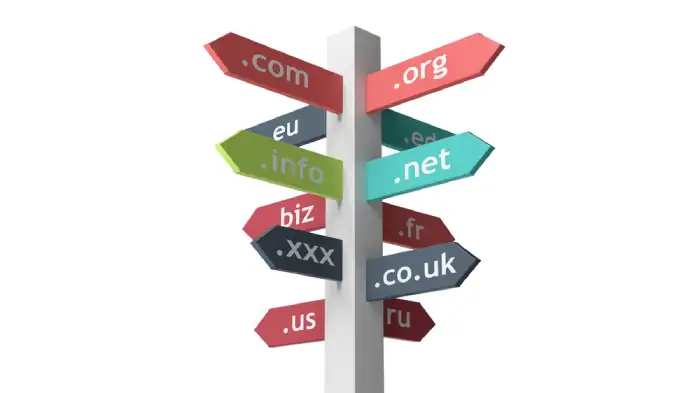 When designing and developing a website, you must secure a domain. It should be a unique domain name that aligns with your brand. However, buying such a good domain name is a challenging thing that you can do.
For example, you might spend a fortune buying a domain name. But what if you are lucky enough to find that perfect domain available? Then you must secure it as soon as possible before it goes away.
Before launching the website, you may connect it to email hosting or a similar service. Once you have the website ready, connect the website to it.
This type of domain is known as a parked domain. Continue to read, and you can learn more about what is parked domain is all about.
What is a parked domain?
As the first thing, let's understand the meaning of parked domain meaning. A parked domain is a registered domain name not currently being used to host a website.
When a domain is parked, it typically displays a placeholder page or a message stating it is parked. This placeholder page may include ads, links, or other information related to the domain owner or registrar.

Now you have a basic idea of parked domain definition. You also know what it means to park a domain. Parked domains are not intended to be permanent. Instead, they serve as a temporary placeholder until the domain owner decides how to use the domain.
For example, a company might register several domain names related to its brand but only use one for its website. The other domain names might be parked until they are needed for future projects.

Why might someone use a parked domain? There are several reasons why someone might choose to park a domain. Here are a few common scenarios: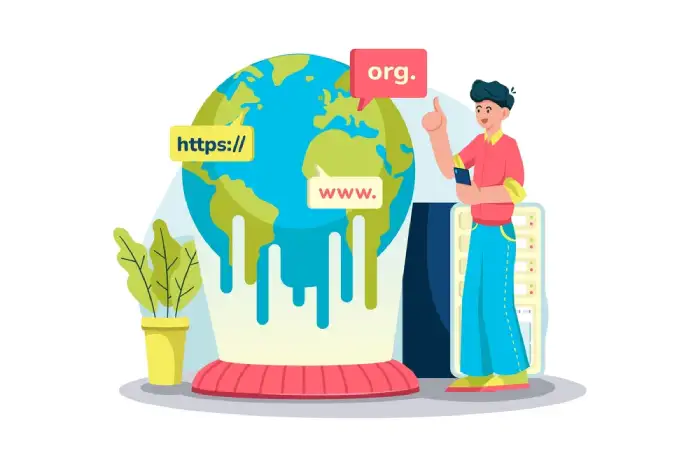 Parked domains will be used in the future
As mentioned above, a domain owner may park a domain they plan to use. This allows them to secure the domain name and prevent someone else from registering it.
Parked domains are used for domain flipping
Some people register domain name to resell them at a profit. In this case, they may park the domain and list it for sale on a domain marketplace or auction site. If you are looking forward to earning money with parked domains, you need to understand what a parked domain is all about clearly.
You can earn advertising revenue
Parked domains often display ads or links, which can generate revenue for the domain owner. While the revenue is modest, it can help offset the domain's registration cost.
You can redirect a parked domain
A parked domain can also be used to redirect traffic to another website. For example, a company might register a misspelling of their domain name and redirect visitors to their main website.
We will share more details on how to enable this domain redirection within the next part of the article about how to park domain.
How to Park a Domain?
Currently, you have a basic idea of what is meant by parked domain. Now let's learn how to park a domain. The process is relatively simple if you have a domain name you want to park. Here are the steps:
The first step is to choose a domain registrar that offers domain parking services. Most registrars offer this option but checking before you purchase your domain is a good idea.
Once you've purchased your domain, log in to your registrar's account dashboard and look for the domain parking option. You may need to enable or configure it before you can use it.
Customize the placeholder page
Many domain parking services allow you to customize the placeholder page displayed when someone visits your parked domain. This is a good opportunity to include brand information, links to social media profiles, or other relevant content.
You can enable advertising or link monetization if you want to generate revenue from your parked domain. This will display ads or links on your placeholder page, and you'll earn a small commission when visitors click on them.
If you want to redirect your parked domain to another website, you can set up a redirect using your registrar's dashboard. This will send visitors to the destination URL whenever they visit your parked domain.
Parked domain security risk
While parked domains may seem harmless, they can pose a security risk if not managed properly. In this article, we'll explore potential security issues associated with parked domains and how to mitigate them.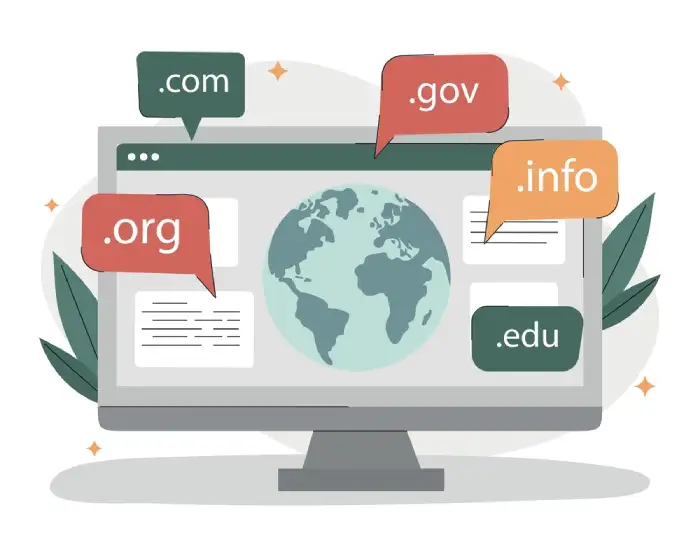 Wants to know What is Domain Authority completely? Click here.
Parked domains can be used for domain hijacking
If a parked domain is not secured correctly, it can be vulnerable to domain hijacking. This occurs when a hacker gains unauthorized access to the domain registrar's account and transfers domain ownership to another party.
Once the domain is hijacked, the hacker can use it for malicious purposes, such as phishing or distributing malware.
Parked domains can be used for phishing attacks
Even if a parked domain is not hijacked, it can still be used for phishing attacks. Phishing is a social engineering attack in which an attacker tries to trick victims into providing sensitive information, such as usernames and passwords, by impersonating a legitimate website or service. A parked domain can host a phishing site, which looks like a legitimate website but is designed to steal user credentials.
Parked domains will be used for the distribution of malware
A parked domain can also be used to distribute malware. Malware is programming that is intended to harm or disturb PC frameworks. A parked domain can host a malware download site, automatically downloading and installing malware onto visitors' computers.

To prevent domain hijacking, securing your domain registrar account with a strong password and two-factor authentication is important. This will make it harder for hackers to gain unauthorized access to your account.

If you use a content management system (CMS) or other software to manage your parked domain, keep it up-to-date with the latest security patches. This will help prevent hackers from exploiting known vulnerabilities.
You should also regularly check your parked domain to ensure that it is still parked and has not been hijacked or compromised in some other way. If you notice any suspicious activity, contact your domain registrar immediately.
Conclusion
As of now, you know what the parked domain is all about. A parked domain is a registered domain name not currently being used to host a website.
It can be used for various purposes, including future use, domain flipping, advertising revenue, or redirection. If you have a domain name that you want to park, the process is relatively simple and can be done through your domain registrar's dashboard.