What Is Private Cloud?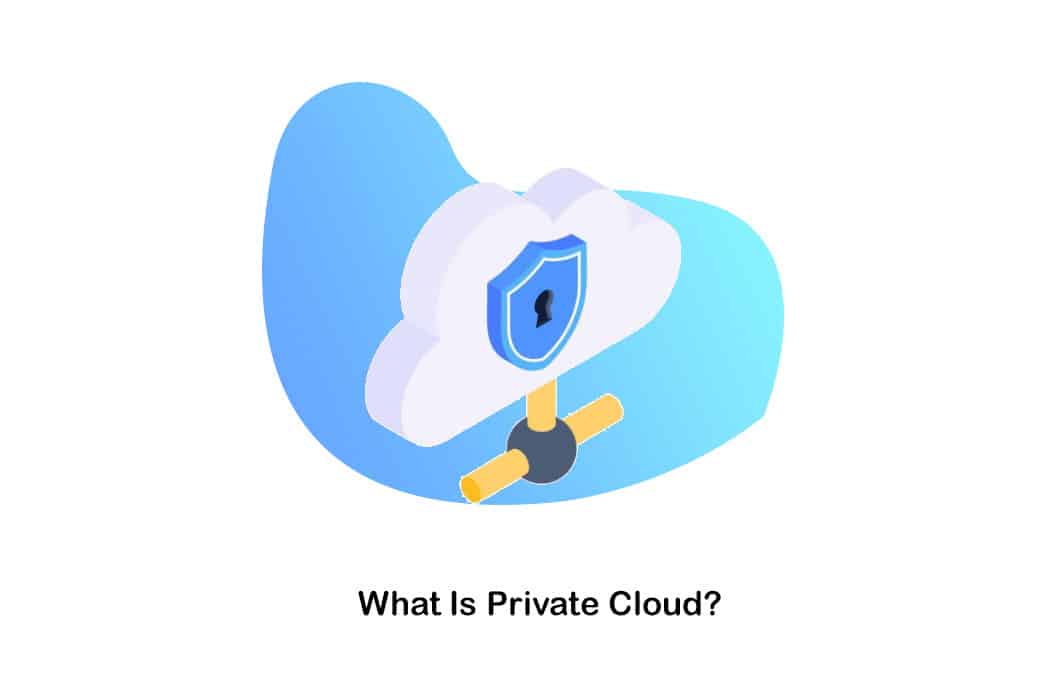 When you are trying to move your business to the cloud, private cloud is one of the terms you will encounter. What is private cloud, and how can it benefit you? Continue to read, and we will share all additional information that you need to be aware of it.
A private cloud would be a cloud computing environment exclusively available to a single customer. The private cloud would offer all the benefits of cloud computing. However, you can expect additional benefits such as on-premises IT infrastructure, tight security, and better control.
All the hardware and software resources in a private cloud would be made exclusively for you. Due to the same reason, you may even call it a single customer cloud. You will be able to adhere to the regulatory requirements quite effectively when using a private cloud. On the other hand, you will be able to deal with intellectual property, confidential documents, medical records, personally identifiable information, and all other sensitive data without encountering a challenge as you continue to use the private cloud.
Once you develop the private cloud architecture according to the native principles, you will receive the flexibility in moving the workload to the public cloud with ease. Or else, it is even possible for you to run them within a hybrid cloud, where you combine a public cloud with the private cloud.
How Do Private Clouds Work?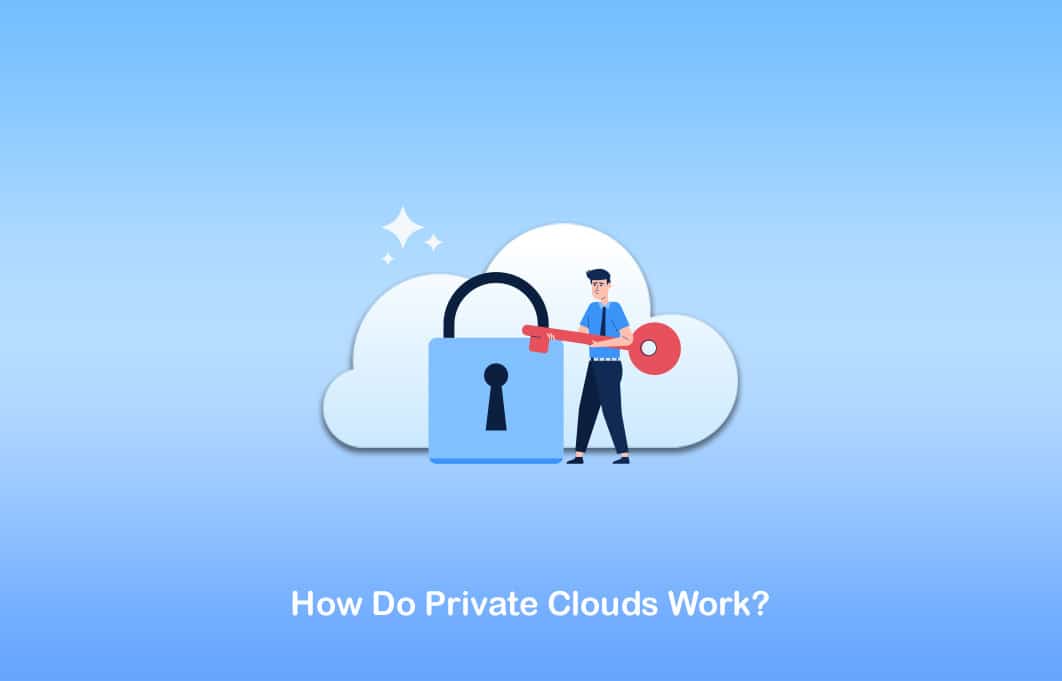 Now you have a basic idea of what is private cloud. Before exploring the personal cloud benefits, you should figure out how they work. You can call a private cloud a single-tenant environment. In other words, all the private cloud resources are available only to a single customer. This is quite an isolated process. The private cloud will usually be hosted on the premises within a data center that you own. It is also possible for you to rent the infrastructure in an offside data center location.
On the other hand, you can see some differences in the management model. For example, you will be able to manage everything in the private cloud independently. Or else, you will be able to outsource partial or complete management to another services provider.
Private Cloud Architecture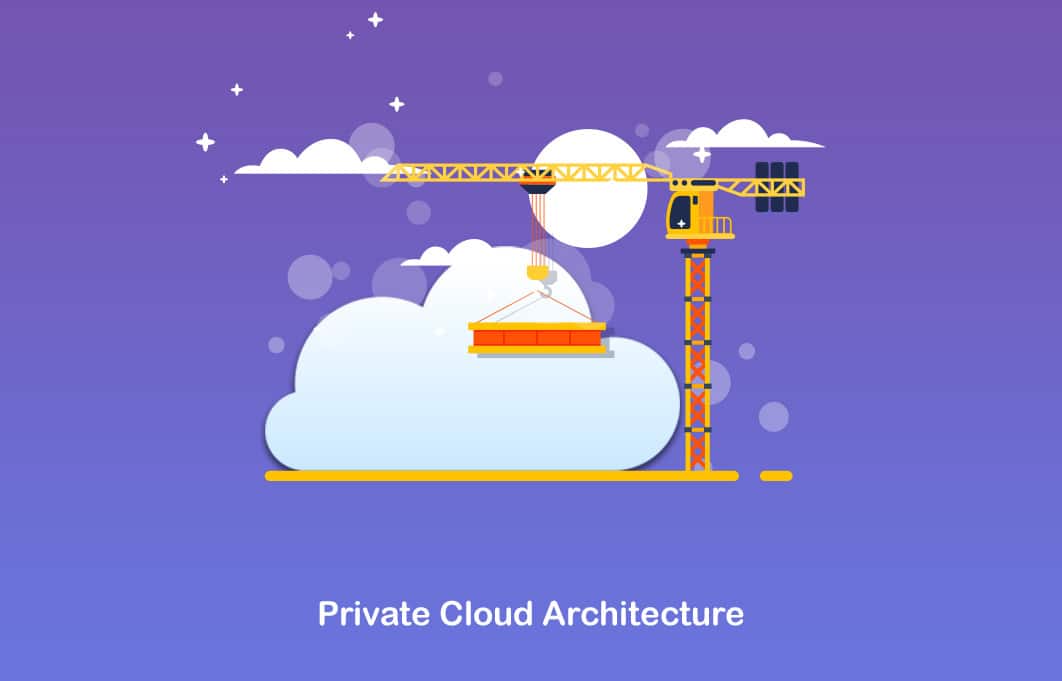 When you learn what is private cloud, you should also be aware of the private cloud architecture. Then you can discover answers to the question, how do private clouds work.
A private cloud will come along with a single-tenant design. You will still be able to see the same cloud computing technologies available in the private cloud. You can go ahead and configure virtual servers on your own. This will ensure that you will be able to overcome redundancy issues. On the other hand, you can optimize all the resources as well.
Virtualization is a benefit that comes along with the hybrid cloud. That's because you will be able to get the IT resources abstracted from physical hardware and then pool them into a resource pool, which is made out of memory, storage, computing, and network capacity. You will then be able to portion them across different virtual machines as well as containers.
Another essential aspect you can see in a private cloud is the management software. Then you will have centralized control over the applications and infrastructure running. This will make life easy for you to optimize availability, security, and resource utilization.
Automation can also be a critical benefit that you can receive from a private cloud. This will help you speed up the tasks, such as integrations and server provisioning. You don't have to worry about performing them manually in a repeated way. When exploring all the benefits of automation, you can reduce the human intervention needed. Hence, you can also examine the benefits of self-service resource delivery.
Private Cloud Benefits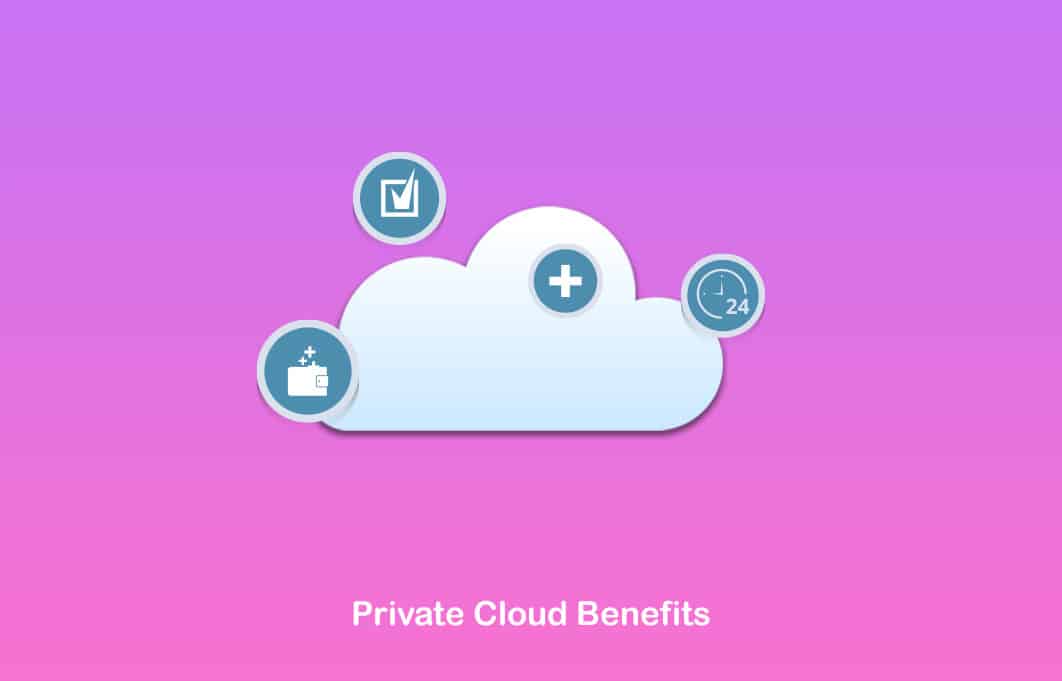 Let's take a look at some of the advantages of the private cloud. Then you can decide whether you are going ahead with private cloud or not.
1- Complete Control Over Hardware and Software Resources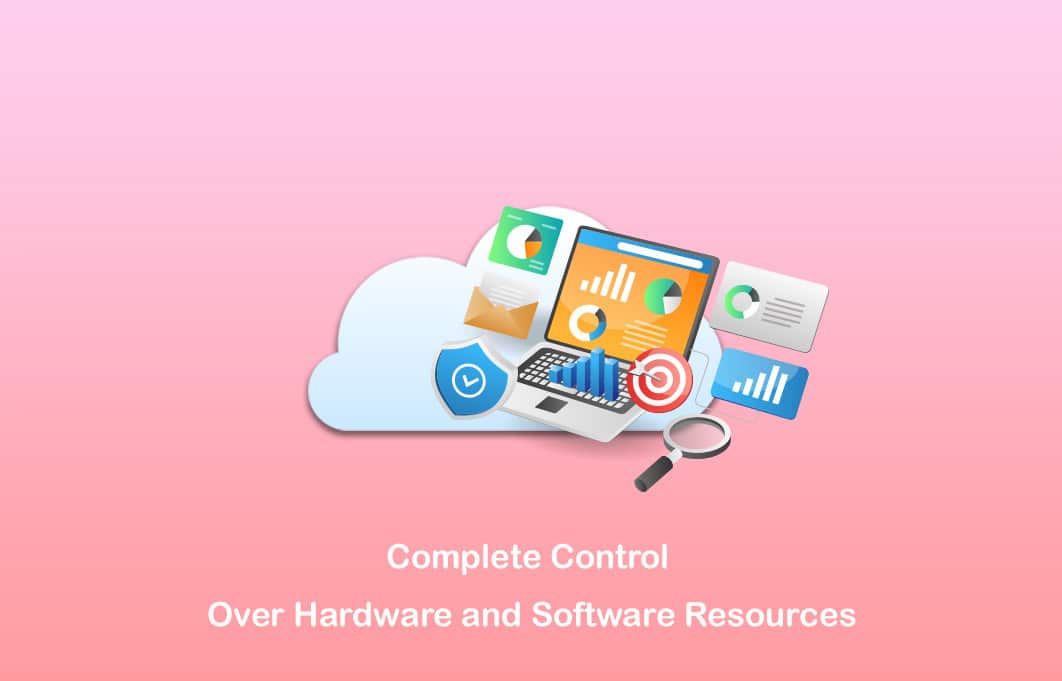 Private cloud will offer complete control to you over hardware and software resources. You will be able to purchase any hardware or software according to your preferences. Then you can customize them as per your preferences.
2- Freedom to Customize Your Software and Hardware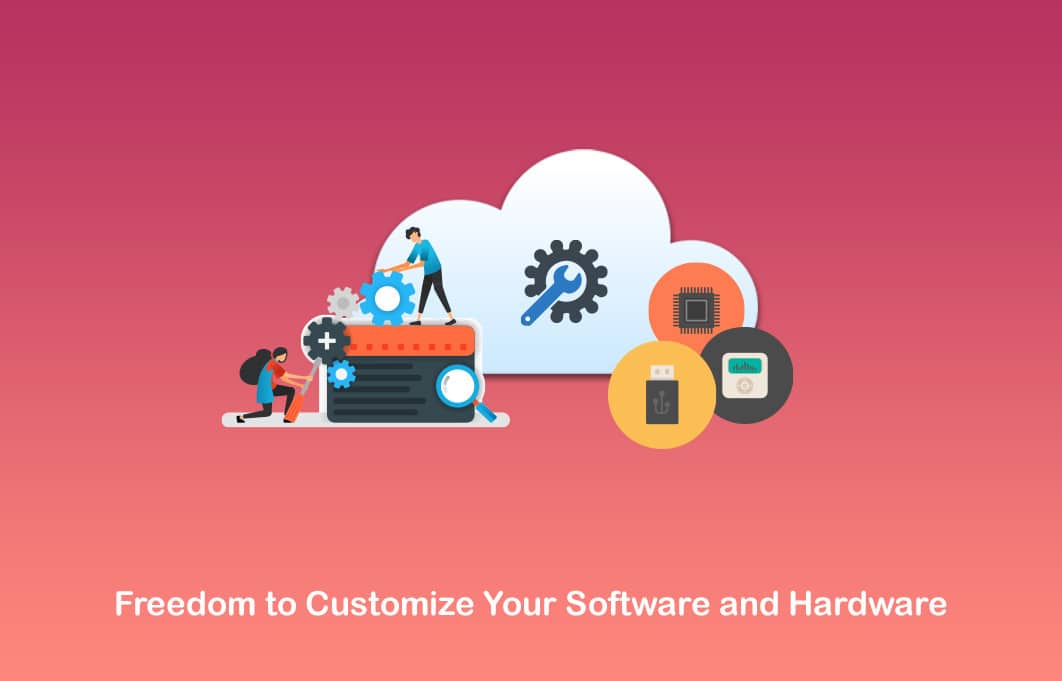 You will also have the freedom to customize your software and hardware in a private cloud. In other words, you may take a look at the different add-ons available and get the most out of them. Even if you need to go ahead with custom development, you may proceed without a challenge.
If you want to know what is the difference between vps and cloud hosting This post can help you!
3- Better Visibility Into Access Control and Security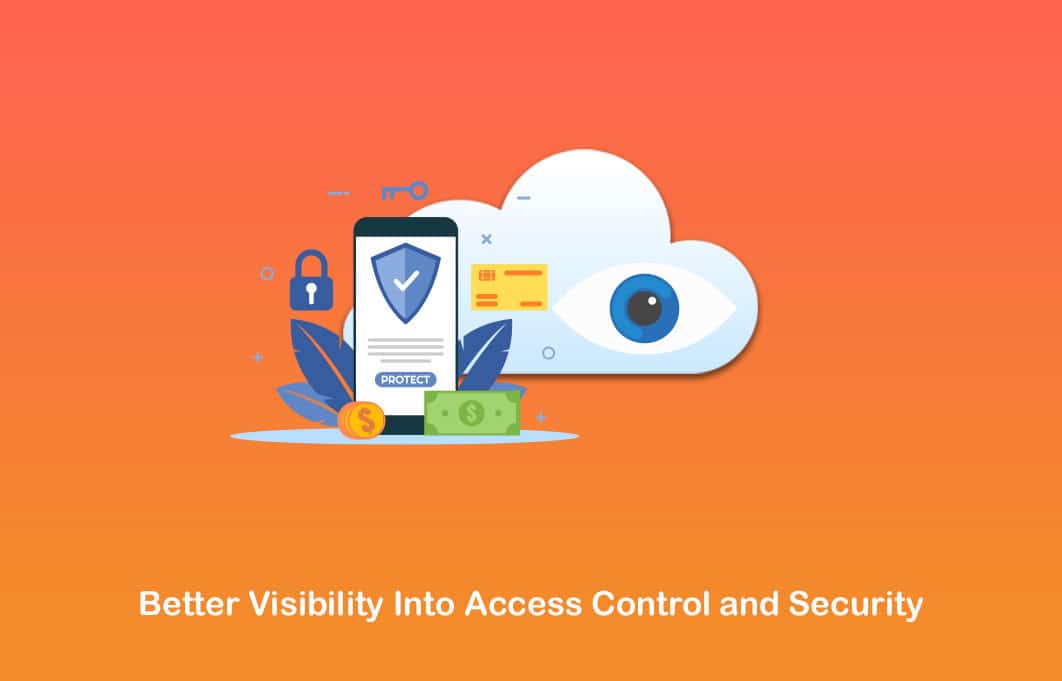 All the workloads within your private cloud would run behind your firewall. Hence, you shouldn't worry too much about access control and security.
4- Adherence to Regulatory and Compliance Standards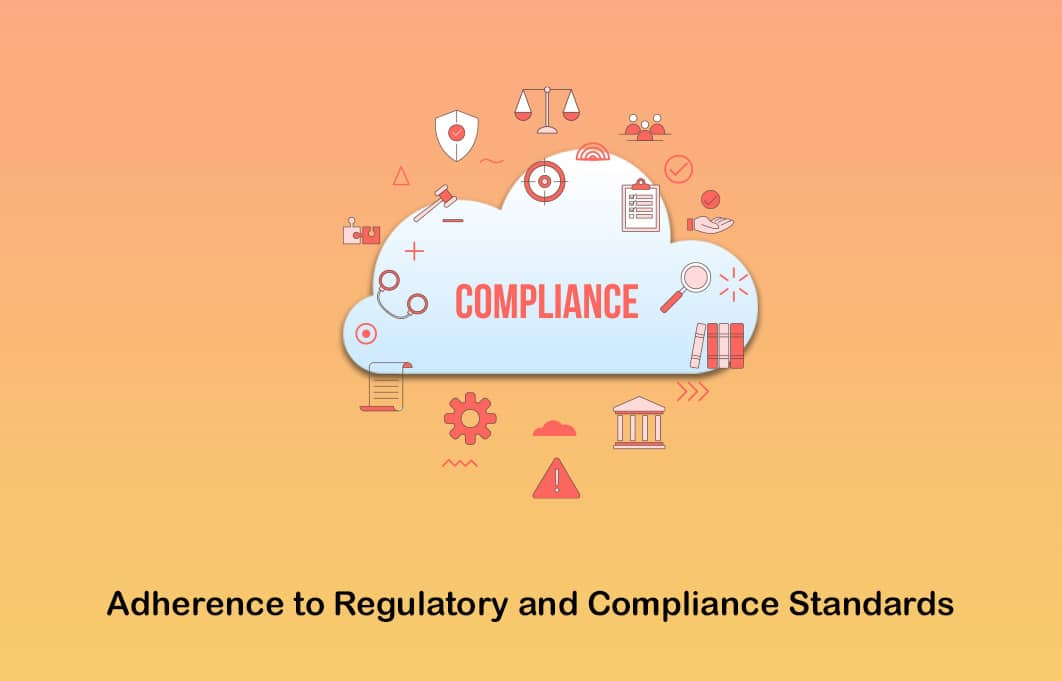 When using the private cloud, you will not have to worry about adhering to compliance and regulatory standards. That's because you will not be forced to rely on the regulatory and industry requirements that you should adhere to.
Private Cloud Example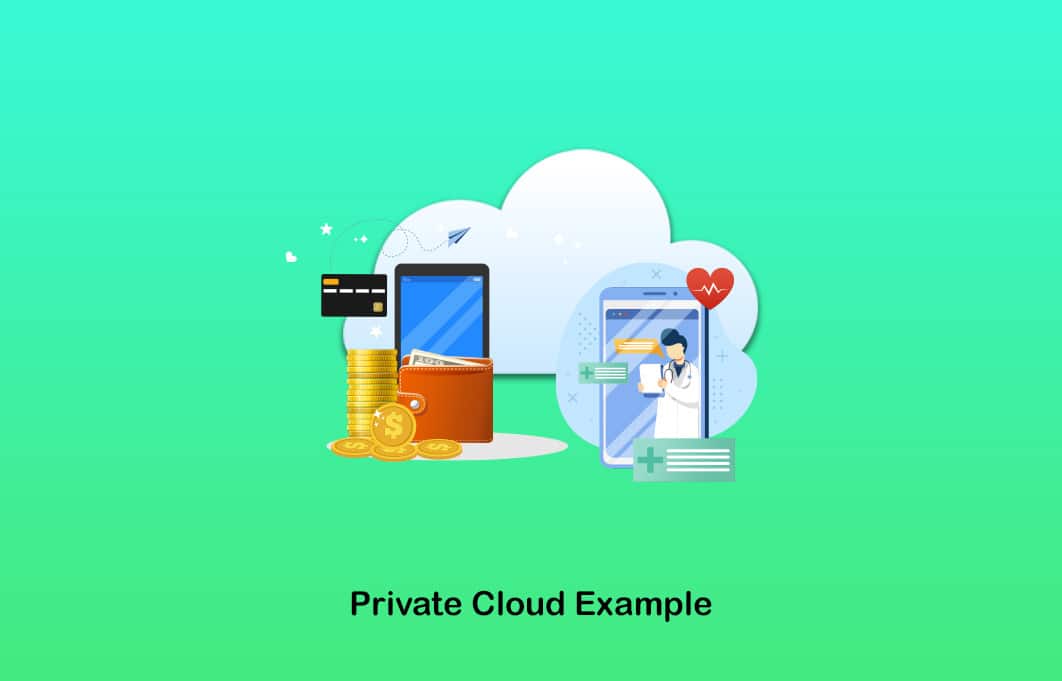 Once you switch to the private cloud, you will not have to worry too much about the on-demand availability of available enterprise resources. You will be able to make sure that you don't have to move to the public cloud to gain access to the resources that you need. On the other hand, there are reasons why certain entities cannot go to the public cloud. It can be due to budget constraints, security policies, regulations, and compliance requirements. If you are currently working in the financial services industry or healthcare industry, you will need to pay special attention to this. This is where the private cloud can benefit.
Companies that belong to such industries will use firewalls and encryption tools to secure the IT systems. However, the private cloud will deliver an additional layer of security.
The reason to decide whether you are going ahead with the private cloud would vary depending on the workload you have to do. In other words, you should carefully check whether the private cloud supports the workload or not. Enterprise virtualization products will perfectly support traditional workloads. However, the loosely coupled and stateless workloads found in the research, development, and telecommunications industries will be provided with better support in the private cloud.
If you want to know best web hosting panel This post can help you!
Conclusion
Private cloud is a unique solution available for businesses to get their specific requirements catered. It would help if you looked at the benefits of the private cloud and saw whether you are interested in exploring those benefits. After that, you can proceed with the private cloud and enjoy all the benefits that come on your way with virtual infrastructure. You will fall in love with the returns that a private cloud can deliver to you as well.