What is SaaS (software as a service)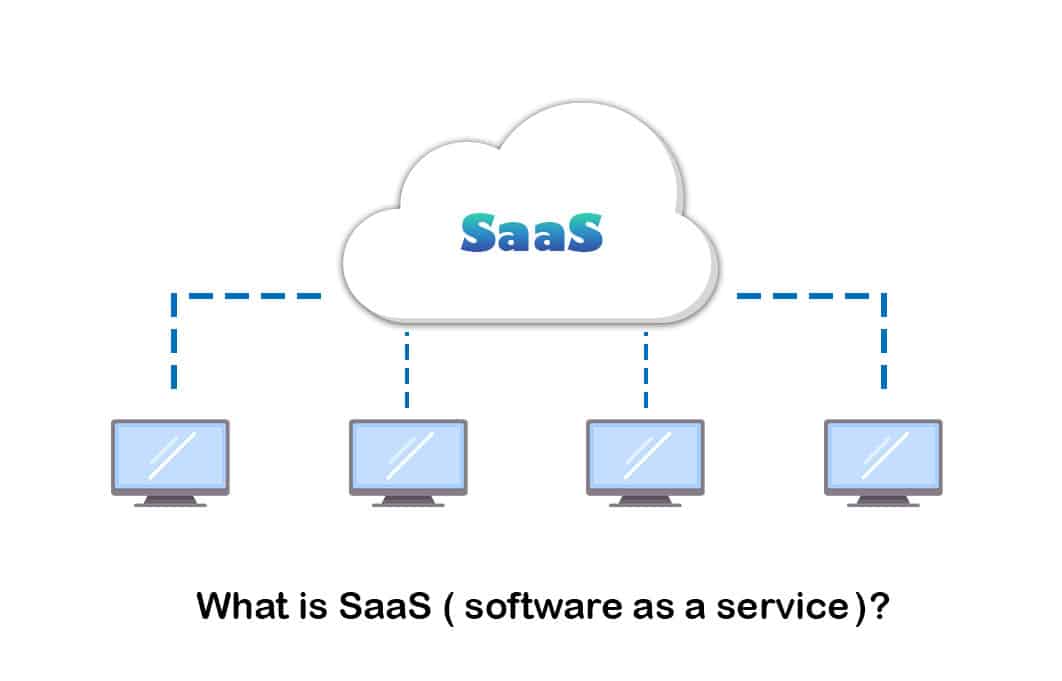 SaaS, which is also known as Software-as-a-Service is a cloud-based technology, which provides software access to the users. All the SaaS users will need to sign up with an online application. Then they can buy the subscription and continue to use. This is quite different from the traditional method of getting software, where you install and use. It is possible for you to use any compatible device and log into the SaaS application that is hosted in cloud servers. Continue to read and we will share additional details on what is SaaS software all about. Then you can spend your money to buy SaaS software and experience all the great benefits that come on your way.
What Is SaaS?
What is software as a Service? SaaS is a prominent software delivery method. It allows people to access data from any device that is connected to the internet. For example, you may use the web browser of your computer in order to access the SaaS software. The vendors who offer SaaS software would sell subscriptions to the users. You just need to make a payment and buy the subscription. Then you can continue to use it. When it comes to the SaaS model, software vendors will host the servers and maintain them. Moreover, they will also be maintaining databases as well as the code, which will make the application run.
As of now, we can see a trend among businesses to go ahead with cloud migration. Due to the same reason, we can also see how SaaS solutions are gaining more attention. According to statistical records, around 60% of the software seekers tend to go ahead with SaaS solutions. However, only around 2% of the software seekers are still interested in getting on-premises software. Based on this, you can get a clear understanding of what is SaaS software.
What Is the SaaS History?
Back in the year 1961, MIT students have predicted that computation would someday become a public utility. Since then, there have been multiple efforts to create SaaS solutions. It was Salesforce, which could offer the very first SaaS solution to the world. Salesforce offered their CRM (Customer Relationship Management) solution via the SaaS model. Since then, we could see millions of other SaaS solutions being available on the internet. As of now, they have become essential for both individuals as well as businesses around the world.
If you aim to know more about what is PaaS? , click on the link provided!
What Are the Advantages Of SaaS?
The SaaS model offers numerous benefits as well as drawbacks. Let's deep dive and take a look at the benefits of SaaS cloud.
You Can Access Software From Anywhere and From Any Device
One of the key benefits that you can get out of the SaaS model is that you will be able to access software from anywhere, with the help of any device. This is one of the main reasons on why most people are looking for what is SaaS software. The ability to access software from anywhere offers a higher level of flexibility. For example, it would be possible for a business to allow their employees to work from all parts of the world. On the other hand, users will be able to access the files, regardless of the location that they are. There is no need for the individual users to install any software on the computer to access SaaS solution. That's because they can simply access it from the cloud.
There Is No Need to Worry About Updates With SaaS
You don't also have to worry about updating your devices when you are using a SaaS solution. That's because the SaaS provide will take care of all the patches and updates of the application regularly.
You Can Save Money With SaaS
When you continue to use Software as a Service, you will also be able to save money in the long run. That's because it will cut down IT overheads and internal IT expenses. The SaaS provider is responsible for maintaining the server as well as infrastructure, which is supporting the application. The only expense that a business has to bear would be the cost of subscribing to the application.
SaaS Solutions Are Highly Scalable
The SaaS software solutions that you can get to your business are highly scalable. For example, let's assume a situation where you get the need to add extra database space. Then the SaaS provider can easily do it on the cloud.
What Are the Disadvantages Of SaaS?
Similar to the advantages of using SaaS, there are multiple drawbacks as well. Let's deep dive and explore what the most prominent drawbacks of using SaaS are.
You Need to Have Strong Access Control Methods
When you start using a SaaS solution, it is important to have strong access control methods. Otherwise, there is a high possibility for the unwanted people to access the SaaS solution. You need to understand the risk of not keeping organizational assets within the company's internal network. You will have to struggle in order to keep them separate from the external world. You need to ensure that a person cannot access the system, even if he has the correct credentials. This is where a solution such as VPN tunnels can benefit.
If you aim to know more about cloud computing in simple terms , click on the link provided!
You Will Be Locked-in to a Specific Vendor
At the time of using a SaaS solution, you will be locked into the vendor at all times. You will need to consider this as a drawback of using SaaS solutions as well. Even if you come across the need to go for a new solution, it will not be possible because the process would be expensive and time-consuming. Hence, you will be forced to stick to the same vendor and continue to use the service.
Compliance and Security Issues
Some of your secure business data will be passed over to the external SaaS software providers at the time of getting a SaaS solution. Therefore, you will need to ensure that there is a strong mechanism to overcome compliance and security issues that can take place.
If you aim to know more about Top Cloud Hosting Providers, click on the link provided!
Who Owns My SaaS data?
You don't have to worry about losing access to your data as you move to the SaaS cloud. That's because you will still be holding the ownership of your data. You will need to get into an agreement with the SaaS provider and confirm this. Then you can make sure that your sensitive and important business data will not go to the wrong hands.
It will be possible for you to backup and export the data from your SaaS solution at any given time. To clarify, it is better if you can take a look at the responsibilities you have as a client and the responsibilities your SaaS vendor has at the time of signing up the agreement. Then you will have a clear picture on who has ownership of your data.
What Is SaaS Cloud-Based?
SaaS is a cloud-based solution. In here, the software will be installed and running on the cloud. You will be purchasing a subscription in order to access software that is located in the cloud. You don't have to worry about functionality and flexibility when you are accessing a cloud-based SaaS solution. That's because it would be in a position to deliver the same experience of having an on-premises software installation to you.
The most important question that you will have to worry about would be the ownership of data. This will not be a major concern as well. You just need to carefully evaluate the contract and make sure that you have access and control to all your data.
What Is a SaaS-Based Application?
The SaaS-based application is fully located on the cloud. You will never have to worry too much about anything in terms of the availability of the application. If you have an active internet connection, you will be able to access the SaaS-based application at any given time. This will provide a convenient experience to you as well.
Cloud accessibility is increasing along with time. This is another reason on why you shouldn't worry too much before you proceed with SaaS. Cloud based solutions are becoming faster, easier, and less expensive for the businesses. Hence, you will be able to go ahead with a SaaS-based application even to manage the core business functions. They include everything from the human resources to enterprise level resource planning solutions.
If you aim to know more about Difference Between VPS vs Cloud Hosting, click on the link provided!
Conclusion
SaaS model is one of the most important software models that we can see out there as of now. It is a proven methodology available to reduce the overall cost of IT infrastructure. Therefore, you don't have to worry too much about anything before starting to use SaaS solutions. If you are already using on-premises software, it is the high time to consider about moving to a SaaS solution as well. The amount you invest on the SaaS migration will be able to deliver numerous benefits to you in the long run.