Best Cloud Hosting Providers 2021; Which Cloud Hosting Service Is Best?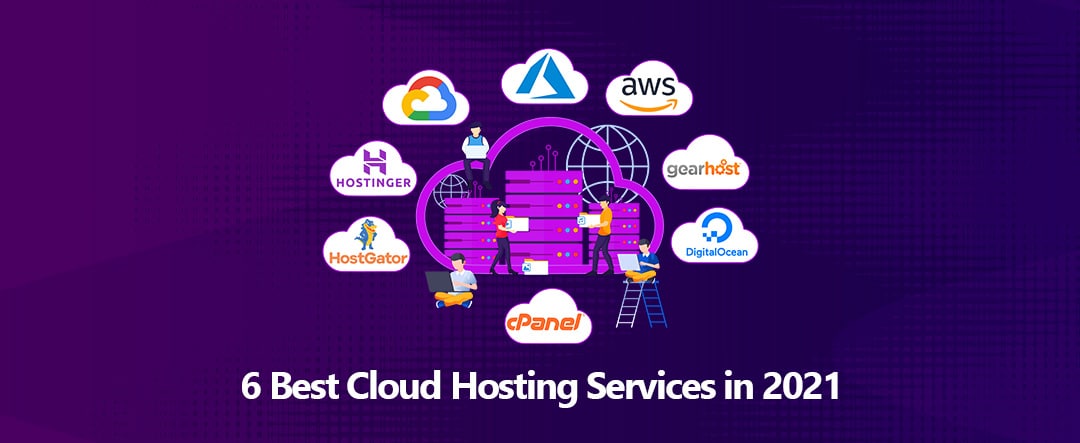 Some companies are offering free cloud hosting services that can be used especially by students or someone new to blogging or web development. Most cloud hosting providers aim to familiarize their platforms to make you understand the perquisites of cloud hosting. You can use these free hosting services for practicing and enhancing your web development experiences. Following are some of the best cloud hosting services that are good to start with as a beginner or a student. They can let you avail of increased bandwidth, SSD storage, extra memory, amazing speed, and uptime, etc. We are going to make a cloud hosting comparison to figure out what is the best cloud hosting service. So, stay tuned!
Best Cloud Hosting Providers
Let's explore some of the free and top cloud service providers that are available to fulfil your hosting need for free
1- Google Cloud Platform
2- Microsoft Azure
3- Amazon Web Services (AWS)
4- Digital Ocean
5- Gear Host
6- Hostinger
7- HostGator
1- Google Cloud Platform
One of the best cloud server providers is the Google cloud platform. In the age of cloud computing, it has become increasingly onerous to compose and run applications on the cloud. Google's data center has a wide range of coverage all around the world. Also, Google Cloud provides an enormous number of products and tools. The GCP lets you utilize various features. You can use the trial version of GCP worth a credit of $300. Simply open an account and submit your verification and bank details and you can avail of the free service for a year without being charged. If you are a student and a newbie web developer, Google's free tier is a peerless option you can go for.
If you are interested to know what is cloud computing in simple terms , this post can help you!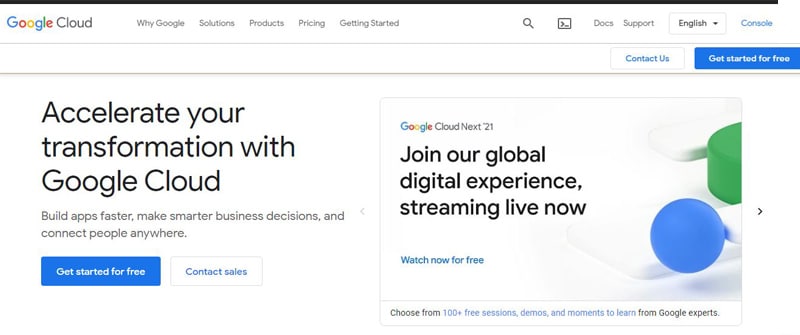 2- Microsoft Azure
Just like GCP, Microsoft Azure is one of the best cloud hosting services that provide you with a free service for a year and you can utilize the provided free services worth $100 credits until you decide to get an upgrade. However, u need to have proficient knowledge and enough time to avail of its features and get it working properly. Azure hosting lets you develop scalable apps with much faster features as it supports all popular programming languages and frameworks. They offer good speed and a great uptime just like GCP. The products that you will get with the free plan also include LINUX virtual machines, windows virtual machines, managed disk, SQL databases, and bandwidth, etc., and certain products in there will remain free even if your trial expires. All you need is your contact detail, credit card detail, and Microsoft account.
Suggest you read our article about advantages of cloud hosting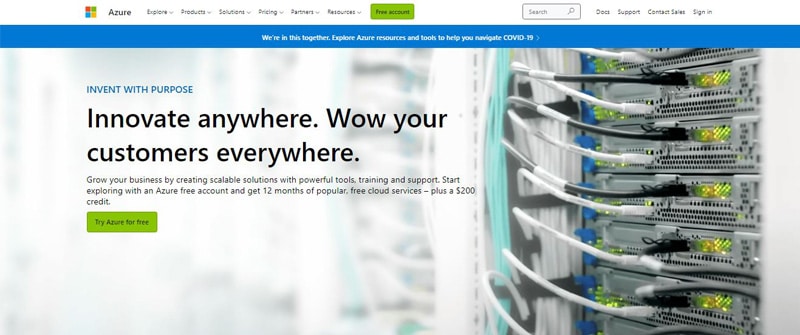 3- Amazon Web Services (AWS)
Fast and free, AWS provides hosting services with various plans to try. However, they let you avail of the services for 1 year minus any credit provided like other hosting services. Organizations and businesses can avail of services from AWS hosting at low cost for delivering their websites and applications. One chose a suitable service from the wide range of website hosting options of AWS.
It lacks behind in terms of speed though and you need to have the good programming knowledge to use these services.
If you aim to know the website hosting charges , click on the link provided!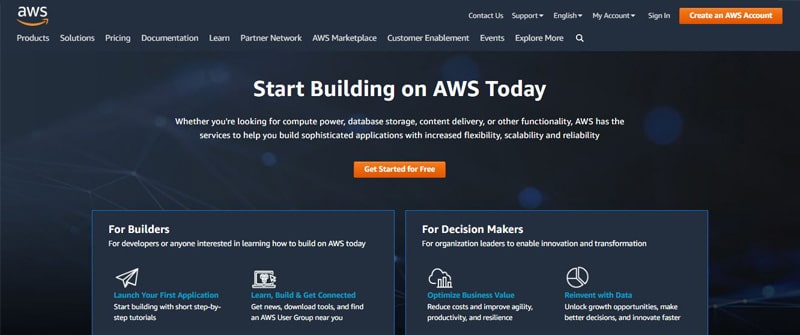 4- Digital Ocean
One of the easiest to use and beginner-friendly cloud hosting is digital ocean hosting and that too free of cost. You get a 2-month free trial plus a credit of$100 including various free services.
If you are a student, this one will prove most suitable as you can run up to 20 static sites and can continue with 3 even after the trial period ends. Using the digital ocean services the user can deploy and scale their applications that run altogether on numerous systems.
If you are willing to know the best hosting for wordpress , this article can help you!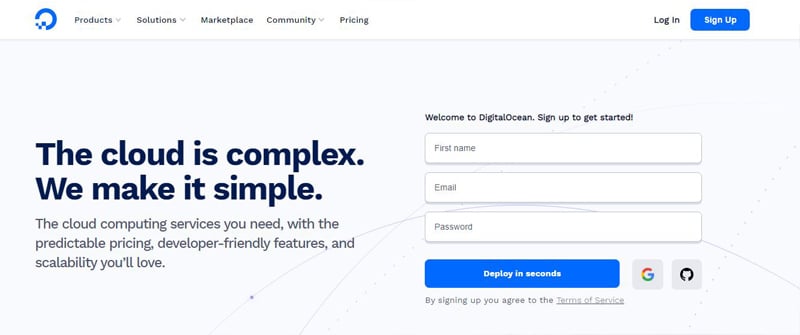 5- Gear Host
Platform as a service (PaaS) has been built for developers who need to launch a quick and scalable using website. You don't need to use your credit card to register at Gear Host and you get to have 5 cloud plans and 5 databases that are free. It gives you an easy-to-use interface and once you add up your credit card details you can add up some cloud services as well. You need not worry as you don't get charged when you add a credit card until your monthly billing cycle starts.
If you are willing to compare plesk panel vs cpanel , this post can help you!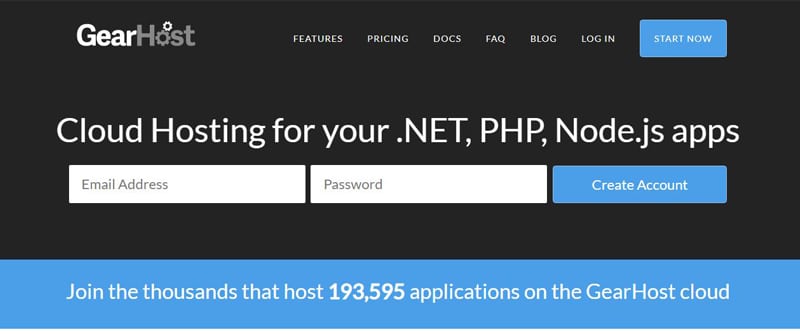 6- Hostinger
Hostinger is the latest and the most likely one of the best cloud hosting companies used by newbies and students as well as professional web developers. It has great speed and strong customer service. It's affordable and gives you a money-back guarantee if in case it does not proves useful to you. You can choose from various plans available and they provide a free domain name for the website as well.
Just like other hosting services, it also provides strong and fast hosting and up to 99.9% uptime to your website.
In the case you are looking for website hosting services for small business , this post can guide you!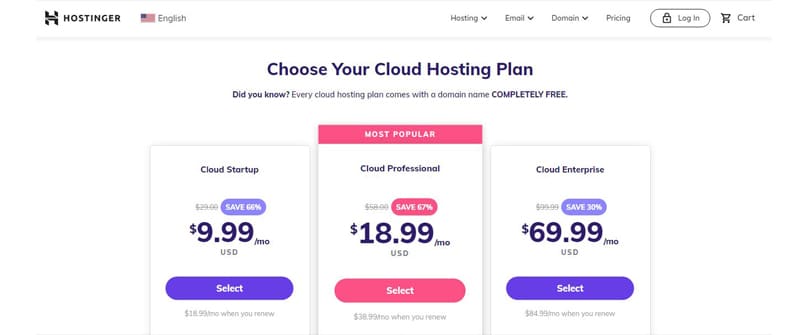 7- HostGator
In the list of the best cloud server hosting, Hostgator is a good choice. It has been upgraded from shared hosting to cloud hosting. And now the HostGator cloud hosting has improved its scalability and speed as well. It is not completely free however, they are providing 1 free domain name when you buy their hosting services. There are various products and services provided to you with every domain name you register for. They also provide a wide range of domain extensions that you can choose for your website or business name.
Suggest you read our article about what is public cloud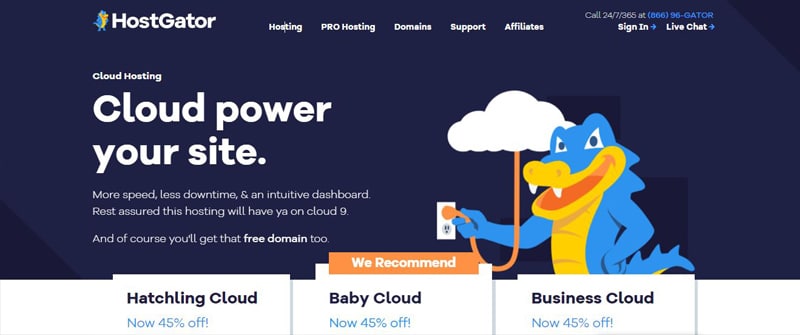 Cloud Hosting Services With Cpanel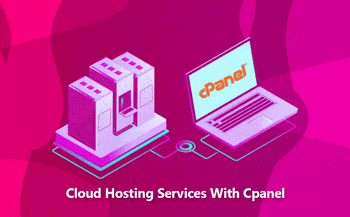 A Linux web hosting that is easy to learn and use is Cpanel hosting. This is one of the top cloud hosting providers which enables you to manage all services in one place. It has its pros and cons so one must educate themselves before going for any of the hosting services about its cost-effectiveness and reliability.
If you desire to know the best linux distro 2021 , don't miss this post!
Conclusion
So, these were some of the best cloud hosting service providers you could use if you are a new web developer or a student as they provide a free trial version for a good amount of time and hence, let you explore and understand more about its services and benefits. As your business grows and needs expands, you can go for the paid versions if required. These free plans will provide you with great speed, flexibility, and scalability as paid ones do. For more information, this post can help you.
If you are interested to know cloud hosting vs web hosting differences, we highly recommend you check this article.