The Most Important Google Ranking Factors 2023 You Shouldn't Ignore!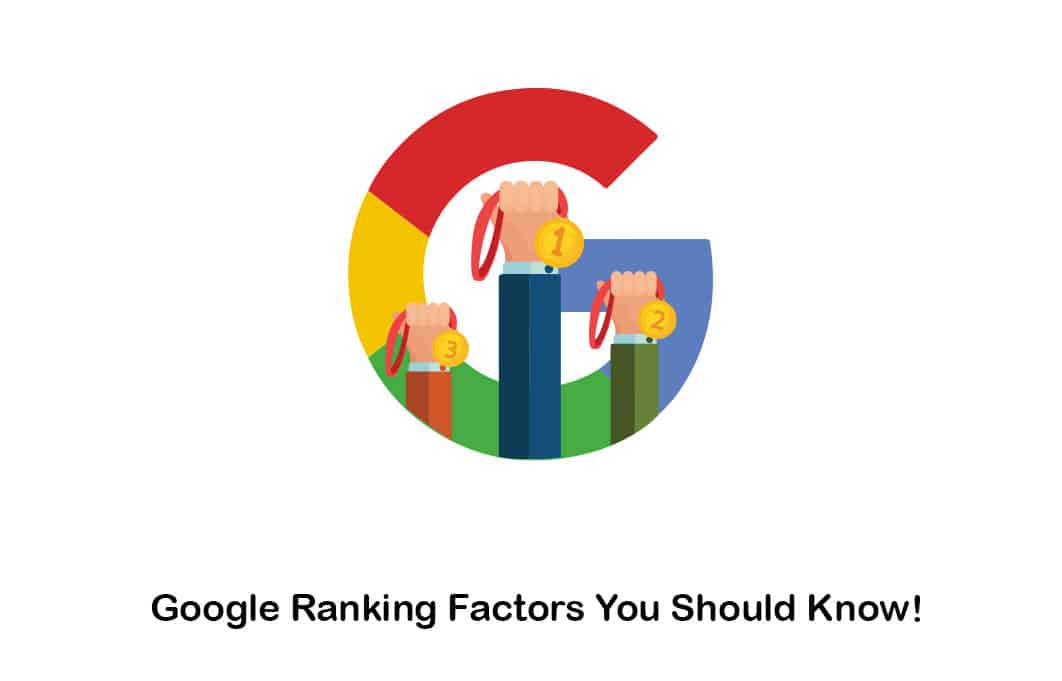 SEO and Google ranking are two relevant factors that can fundamentally improve the success of any website or online business. You can find a handful of tips about Google ranking factors, but what matters is being able to go over it with a fine-tooth comb. That's why we got down to this topic here to let you find a better idea about what you should do.
In the following paragraphs, you will find out about ten crucial SEO ranking factors that can enhance your SEO practices dramatically. While we can provide you with a list of 100+ factors, these 10 deserve your attention more than the others.
10 Top Google Ranking Factors
Quality backlinks

Being updated

Specific topic

The aim of the search

The depth of content

Accurate content

Website loading speed

Mobile-friendly website

Secure website

User Experience
1- Quality Backlinks
Backlinks are the foundation of PageRank, which is, in turn, the basic algorithm of Google ranking. While many individuals think it is among the old factors, the truth is that Google is still using PageRank. This fact has been confirmed by Google team members in 2018 and by many other types of research that can be found on the internet.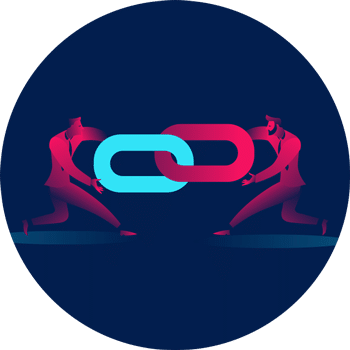 However, not all the backlinks can come in handy for your website's SEO.It would help if you opted for backlinks that are relevant and have high authority. Using links from related websites that publish similar content to yours or sell the same products has a high value. No one likes to click on the link of a restaurant website when they read your article about how to start a WordPress website without knowing to code!
Additionally, the stronger your target pages are, the more credit and the positive impact you get from your backlinks. You are wondering what makes for an appropriate backlink? To give you a better idea, you can consider the ratings of the domain and URL and select the ones with higher scores.
If you are wondering how to improve google search results for my business , don't miss this article!
2- Being Updated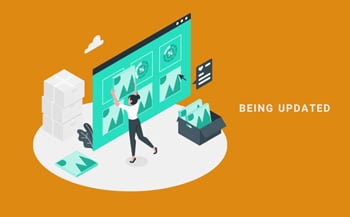 Google tends to show the most recent results when users search for a keyword. Sometimes even a few hours' difference defines what should be displayed sooner than the others. Based on the query, the freshness of content can be more critical for one topic than another. For instance, if you search for laptops of a specific brand, Google knows that new models are not just presented every day. Therefore, results dating back to some months ago will be appropriate to show.
On the other hand, freshness can hardly matter for queries that don't change over time. Consider the "how to change acoustic guitar strings" query. Google and users don't expect new results every half an hour, and therefore, seeing links and websites from a few years ago is as valuable as the new ones.
With that in mind, the importance of freshness and not having a content gap depends on your field of activity and can be generally categorized into three conditions. If it is crucial, publish new articles regularly and keep your older pages updated. Otherwise, try to hit the nail on the head by posting the best available content.
If you are willing to know cloud computing features and its advantages , this post can help you!
3- Specific Topic
Generally speaking, authoritative sources have better SEO and rank higher on SERPs. If you focus on one particular field of online activity, the chances are higher that you get a better ranking on Google results. The search quality guidelines of Google introduce expertise, trustworthiness, and authoritativeness as impactful Google ranking factors. Logically, it seems to be impossible for a website to demonstrate these three qualities for every topic.
Moreover, the more focused you stay on a topic, the more internal links you will have for that particular subject. These links can, in turn, increase your authority and introduce your activities to Google more efficiently. In simple words, do all you can to gain a reputation in a specific area and avoid creating a content gap by publishing posts about various topics.
4- The Aim of Search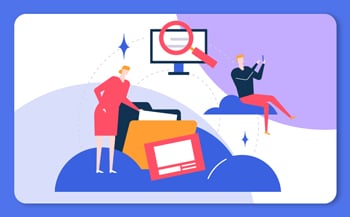 Based on the query, the results shown by Google can vary. For example, when a user searches using the words related to shopping, Google shows pages with eCommerce identities rather than educational articles. This condition is the same for other intents, such as learning websites. If someone uses "how-to" for searches, there is no reason to see a shopping website, and as a result, Google shows top-rating relevant blog posts.
First, you should precisely know what you want to be displayed on Google. Second, optimize your content style (video or text), content type (landing page, blog, etc.), content format, and content angle (beginners or professionals) accordingly without any content gaps. Aligning your activities in this way helps you with your SEO rankings to a great extent.
5- The Depth of Content
Google delivers to users the query that covers all they need. Knowing what your users expect to see is the best practice in this regard. It doesn't necessarily mean that you should publish very long blog posts or pages. What matters is the comprehensiveness of your content.
You can take a look at the commonalities of the top pages on Google and try to include the information in your content (not copy them). Google suggestions are also great clues for preparing compelling posts without a content gap.
Related article: content creation for beginners
6- Accurate Content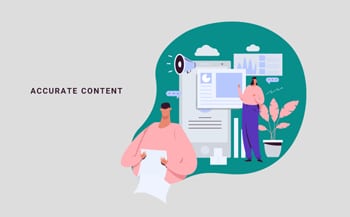 Accuracy of information is also another essential google ranking factor. Publishing inaccurate content equals losing the trust of people and, in turn, Google. It can also get bolder and more significant for sensitive information and the content that can impact the health or happiness of people. Always make sure that your content is accurate before publishing it. If you are unsure of anything, verify it in advance using credible sources to avoid any content gaps on your website.
Suggest you read our article about google crawler tool
7- Website Loading Speed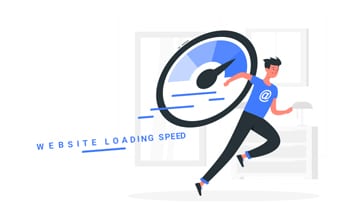 These search engine ranking factors relate to both mobile and desktop search queries. With the significant advancements of hosting and other website services, it comes as no concern for many users. Yet, those websites that load slowly leave a negative impact on users and lose the competition to other rivals.
According to what Google said in 2018, mobile pages should load no longer than three seconds and have a maximum size of 500kb. You can check your website loading speed in Google Search Console and make fixes where necessary.
If you are a beginner, read about what is google search console
8- Mobile-Friendly Website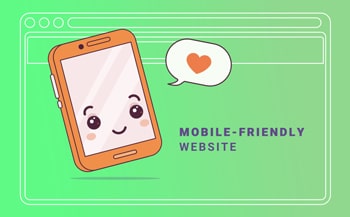 More than half of the searches are now done on mobile devices, and therefore it is considered a critical Google ranking factor. You can check the conditions of your pages on mobile devices from Google Search Console and solve the issues. Make sure of the mobile-friendliness of all your website pages.
9- Secure Website
HTTPS increases the security of website visitors through data encryption. Nowadays, a website without HTTPS shows a "Not Secure" alert in web browsers. It was confirmed to be a lightweight factor for SEO ranking by Google. Make your site secure at soon as possible by installing an SSL certificate.
10- User Experience
Google ranks websites that offer a positive experience to visitors. For instance, it was announced by Google in 2016 that pop-ups on pages may lead to a decrease in rankings. They believe that the ultimate goal that should be achieved is to make a better experience for users. There is a wide range of factors affecting your SEO, including:
Practical information without content gaps

Responsive pages

No pop-ups

Easy-to-read pages

Consistent website
This satisfaction is measured by Google using various elements like CTR, bounce rate, and the time spent on the page. You don't need to keep your mind busy with understanding the rules and metrics of Google. Instead, devote your attempts to delivering an excellent experience to your website visitors. Remove all the distractions and increase the readability of what you have on pages.
Conclusion
Google ranking is not about the newest tips or tricks. It's all about creating content that best matches what your users want to know and gives them a pleasant experience. So here is the takeaway of what we have mentioned in this rank signals article.
Make sure your site appears correctly on all devices and become an expert on one topic. Also, try to get recommendations from other credible websites in the form of backlinks and always keep your content updated and fresh. In the long turn, these practices prove you to Google to be a valuable source of information. For finding more options check this article out!