Google Crawler | Everything You Should Know!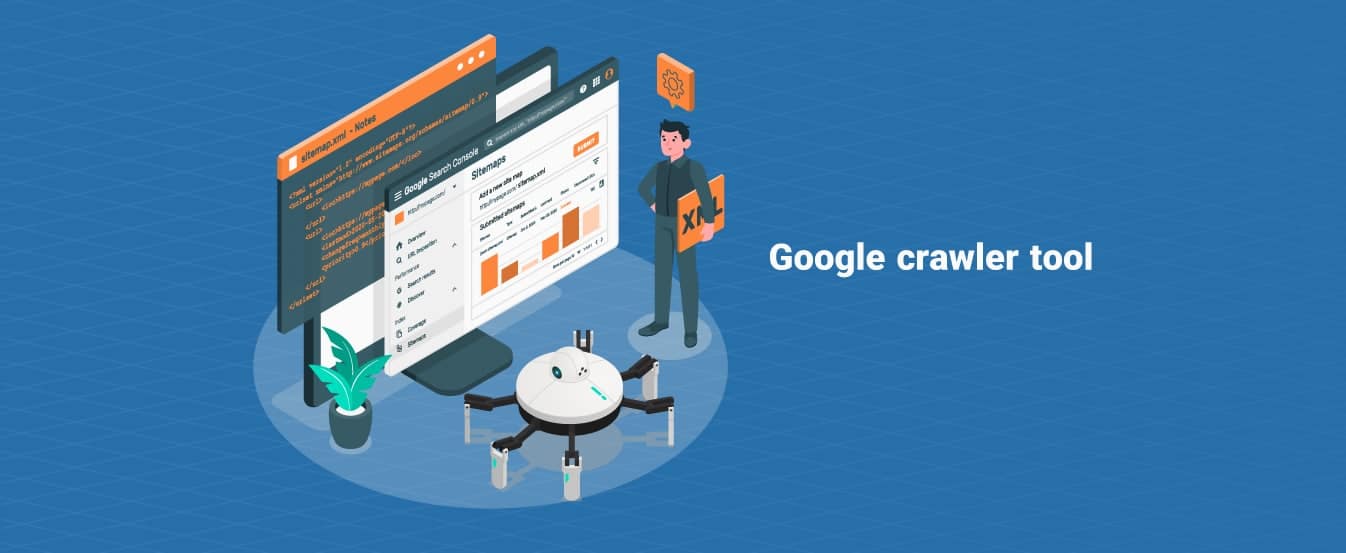 Are you a website owner? Do you always storm your minds to fetch high page ranks? For this, it is vital to understand SERP's process like Google for crawling and indexing the web pages. Before availing top ranks on this platform, an essential part is to get crawled by Google. When Google identifies your content and promotes it, a higher number of users and organic traffic gets attracted automatically! So, here's a detailed guide on what is google crawler and how does google crawler work?
What Does The Google Crawler Test Mean?
Have you tried a new outfit in the trial room in the shop? You might be thinking, how is it relevant? Just like you try multiple dresses and buy the best ones, even Google searches for quality content and information apt for the readers. This search engine thinks precisely like any other average reader and searches the pages with informative content to rank them. Google crawler tool like the bots or spiders undergoes this process. What is crawling? It is a method of Google bots to locate and download the page along with link extraction. Links help it to crawl the other pages further and index them to the top.
Once Google crawls and indexes any page with the Google crawler tool, it never forgets its. It helps them check through these web pages at regular intervals to determine if the content of the page is the same or update. Therefore, for a successful SEO, you need to update the web page's data as per the latest norms and guidelines from the search engines. After the repeated Google crawler test, it also changes the pages indexed as per the alterations in the information.
If you aim to know what is good SEO content , check this article out!
Google sneaks through the millions of web pages and sites every moment to develop and position the top searches. It optimizes the Google index checker tool to determine the stats from multiple websites using this useful tool. Every URL has a specific address and location that the SERP's trace and locate as per the efficacy of their content and relevant keyword searches. Google crawler test can help you to find where Google positions you for the top keywords related to your site.
Using the Google index checker, you can get viable data about the website stats within minutes. Google can verify the index stats of the web pages up to 10 times at a time! Thus, it is quite a feasible option to check the position of pages crawled and indexed by search engine crawling tools.
suggest you read our article about seo rules for website
How does Google Index checker works?
Google indexed pages checker is a useful tool optimized by most website owners to find their positioning on this search engine. It tells you about the number of your web pages indexed by Google after crawling through them. And using this test is also very simple.
1- You need to start by entering a URL of your website or page, which you need to evaluate.
2- Now click on the 'check' button and keep waiting until the tool processes your request.
3- Within a few minutes, you can identify the pages, posts, and keywords crawled and indexed by Google.
4- It helps in finding where you stand on the Google platform!
5- Google crawler test is an excellent approach for improvising and managing the pages more effectively.
You can also identify the top pages of your portal for which you are ranking so that you can work dedicatedly on the other ones. Sometimes, people stay under the misconception that their pages are ranking good, but the reality is different. With such tools, one can locate the exact status of web pages indexed by Google and fix up the loopholes accordingly. It is a helpful practice to enhance and accelerate the organic traffic visiting your website. After you evaluate the pages crawled by Google, the next step is to find SEO practices to boost site clicks and user visits.
suggest you read our article about Google Analytics for seo
How can Google index checker help to index your web pages?
What to do is none, or very few of your web pages get indexed by Google? Reviewing through the Google indexed page checker can help you to know whether you need to work harder towards website development or not. If most of your pages are not in the top ranks of Google crawler, the next thing to do is create a sitemap.
A brief introduction to Google crawler tool!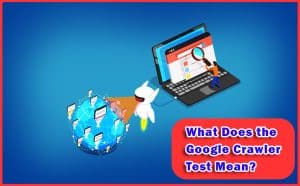 Google has a constant eye on every activity you do online. Whether it's SEO, content update, or black hat SEO practices, Google never fails to evaluate and check the matter. Its continuous access to these web pages is known as the Google crawler test. Let's understand the process in detail:
Every crawler starts the process by downloading the robots.txt file of your website. This file comprises the rules relating to the allowance for search engines to crawl and access the webpages.
The robots.txt file also includes valuable data about the sitemaps, which interests the search engines. Through sitemaps, the search engine can obtain the URL list of the pages that the website owner wants the Google crawler tool to crawl.
After Google retrieves all these details, the next step is to start taking up the Google crawler text. Search engine crawler works on specific algorithms and calculations that determine the frequency of page visits and clicks.
After crawling and re-crawling it multiple times, Google decides whether the site should get indexed or not.
Once the pages get indexed after the Search engine's crawling process, you have to put in more effort to retain and attain better ranks.
Observing small things can help you in successful SEO practices. Any web page that changes regularly with updated content on top keywords has better chances of availing good ranks. If your web page is still not crawled by Google, there is no need to worry as you can constantly make efforts to bring about the changes.
How to find the visit of Google crawlers to your site?
How can you come to know whether you crawled through your web page or no? it is quite a simple logic. Google bots make use of a user agent string, which they provide to the web server for making requests on web pages.
Few commonly used user agent string by Search engines are
Googlebot User-Agent
Bingbot User-Agent
Yandex User-Agent
Baidu User-Agent
Although, anyone can use these crawling user agents like the ones used by Search engines. But a valid IP address is also equally important to ensure that the search engine's crawling request gets initiated only. This verification process is known as the reverse DNS lookup.
Google crawler test on images and non-text files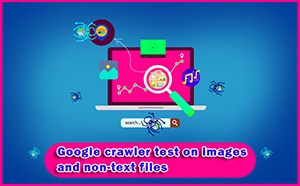 Google crawls and tries to index every relevant URL which they come across. But what if the URL is a non-text file? Sneaking through the video, audio, or image file is quite a task for search engines, and it cannot read more than the metadata and the filename. Thus, feeding your website with good and quality content is highly crucial. Even though Google can extract only a small amount of details from non-text files and images, it can still crawl, index it, and divert organic traffic towards it. The majority of the non-text file types, audio or video meta tags and links can get crawled by Google.
How Google crawler tool extracts links through pages?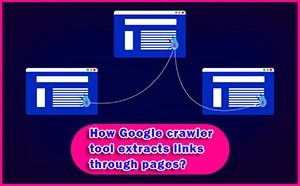 Google crawlers can identify new pages by re-crawling through the existing ones. It helps them to discover new URLs and index them based on SEO. This is the reason why new websites take some time until they rank in top positions. Addition of newer URLs retain with Search engine and it re-crawls it again for the next time. Hence, the Google crawler test; tries to crawl every URL linked or interlinked to one another.
Page submissions are another way to come to the vicinity of the Google crawler tool. Website owners can make direct submissions to the search engine through relevant interfaces. It is a manual practice of bringing into light the new content published so that search engine can amplify the speed to crawl and index the new content updated! However, webmasters cannot exceed the URL page submissions of more than 10 per day.
Googlebot – Best Google crawler tool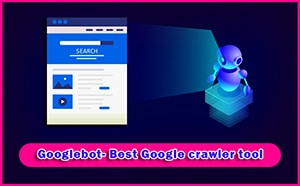 Googlebot is an advanced automated program of this search engine that browses through millions of URL's to determine the new pages that are worth indexing on top positions. The method is also known as the web-spidering or the web-indexing. The concept is simple; if you want to observe yourself in the topmost position of Google's search result pages, Googlebot must recognize you. Google uses multiple bots, such as Googlebot video, images, mobile, and even desktop.
How can Google index checker help to index your web pages?
What to do is none, or very few of your web pages get indexed by Google? Reviewing through the Google indexed page checker can help you to know whether you need to work harder towards website development or not. If most of your pages are not in the top ranks of Google crawler, the next thing to do is create a sitemap.
What is a sitemap?
Sitemaps ate the XML files which you need to install on the system server. It maintains proper records of all the web pages existing on your site. There is a tool known as a Sitemap generator that facilitates this for you. Once you install it, proceed with its submission to the Google webmaster tools for the next step. With this, you could share various posts through popular social media platforms such as Pinterest, Facebook, and Twitter. However, you need to choose high-quality, SMM friendly content for this purpose.
However, if you are a new website, do not rush out as Google index checker takes some time to index more recent posts. Even after that is, google web crawler does not crawl through your webpages; select the "Crawl as Google" option from the Google webmaster tools.
Organic traffic is the key to the success of any website online! Only with the help of the Google crawler test you can get an overview of your SERP ranks and work towards fixing the persistent issues within. Google is quite smart in assessing and scrutinizing the online credibility of your website. It keeps track of every single post on the internet and gives ranks depending on your content's quality and popularity. What more does this Google indexed pages checker tool does?
1- Keeps a record of all indexed web pages.
2- Recalls the top rankings web pages so that you can trigger its SEO for better ranks.
3- Helps in recognizing whether quality or quantity is working for you.
4- Google website crawler analyses every link and text of the web page to direct traffic towards it.
5- Google crawled and indexed pages can surely grab better and faster user attention.
6- Prefer trying to index fewer pages as Google concentrates on quality content.
7- Helps in discriminating between high traffic yielding webpages with the other ones.
Get the best ranks for your web pages with Google indexed pages checker!
Google is a giant virtual world that relentlessly keeps visiting millions of web pages and sites to create an index for each of them. Anything that fetches the interest of Google can rank good and receive organic traffic diverted to it. As a result, it does not index every page it crawls. This means if the respective site has no keywords or content of its interest, Google moves on without indexing it on the main platform.
Final Words
So, what's the key to successful SEO? Concentrating and using Google index checkers facilitates webmasters, website owners, and SEO experts to learn and use tactics to derive top positions. No one apart from Google can engage in indexing of the webpages. Also, work on fetching genuine links as it attracts Googlebot. Hence, monitoring your pages on its parameters is the only way to rank well and get indexed. Focus only on crispness and relevancy of content to generate authorized and organic traffic from all over. Consistent, genuine, ethical, and latest SEO are the top factors that can help you get crawled and indexed by google site crawler within a short period for more information about user agents, click here