Google Analytics SEO Tutorial; How To Use Google Analytics To Improve SEO?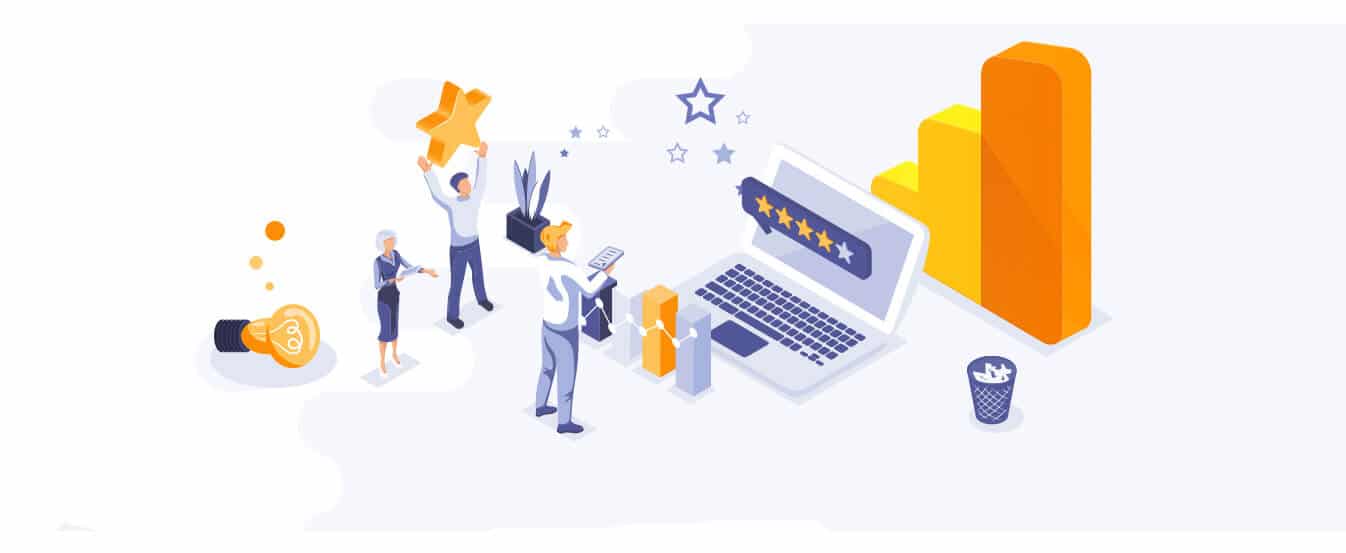 One of the most common questions among marketers is, "is Google Analytics good for SEO?" You first need to learn the ropes to extract and use the data appropriately.
In this google analytics SEO tutorial, we will take you through some practical information by which you can take action and improve your SEO rankings.
How To Use Google Analytics To Improve SEO Performance?
One of the common questions among users is that does Google Analytics help SEO? Google Analytics provides some features that you can utilize to optimize the SEO of your website, such as keywords, top referrals, best landing pages, and so on. Some of the actions you can take to improve the google analytics search engine optimization effects are listed below:
Republish old posts to boost traffic

Improve the SEO of your valuable pages

Focus on landing pages that provide you with conversions

Internal site search

Automatic reports of organic traffic highs and lows

404 error alerts

Google Analytics annotations
Related article: what is google analytics and how does it work
1-Republish Old Posts To Boost Traffic
Google Analytics is the best tool that lets you find the conversion rates and use them for your SEO practices. First, go to Acquisition -> Search Console -> Landing Pages, in which you can compare your pages in various time frames. Since we're primarily searching for our older content, we should choose a period for a few months ago.
Clicking on the Clicks column will sort your pages according to the number of visits. Now you can click on the desired pages and investigate the reasons and patterns to take proper actions and increase the organic traffic.
Suggest you read our article about what is seo friendly article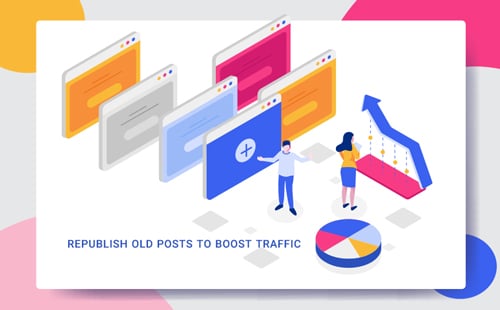 These activities can include the freshness of your topic that compensates for the content gap. There is no doubt that people won't be searching for a trend related to 12 months ago.
Therefore, you need to keep them up to date using keywords explorer. Sometimes the change in traffic is related to the device category, and you should find issues about UX, the difference between contents, and page speed.
Keep in mind that Google is ranking mobile views more than before, and you should not underestimate it in any way. Additionally, the optimization of tags related to language can also improve the overall SEO rankings of your website.
2- Improve the SEO of Your Valuable Pages
Use keywords explorer to define the keywords for which you have gained rank in Search Console and type them in Google search bar for finding the relevant search results.
Now you can check the backlinks of the top results using various available tools and compare them with your website to find the shortcomings.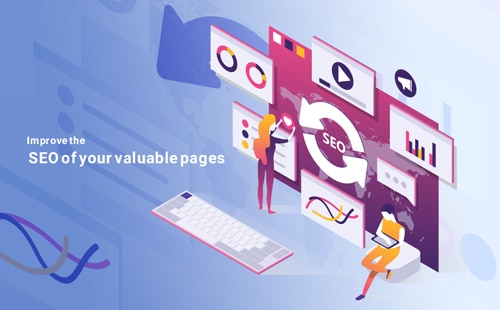 Backlinks have a significant role in algorithms of SEO and can dramatically beef up your website growth. You should try to include various social media profiles, make links to quality websites in the field of your activity, write guest posts, and share ultimate guideposts that contain detailed information about a topic.
If you are interested to know the difference between copywriting vs. seo writing , this post can help you!
3- Focus on Landing Pages That Provide You With Conversions
An important factor that can lead to a better conversion rate is the importance of free content on your website. Statistics show that users tend to purchase from a website where they have already found free practical content. If you provide them with valuable content, they trust you for using your paid services as well.
Considering the descriptions above, improving these pages' SEO can bring you more revenue. To locate them, go to Conversions -> Multi-Channel Funnels -> Assisted Conversions. Select an entry from the list, and choose the duration before this conversion. Select the Organic Search from the report and apply the associated URL as a secondary dimension.
You currently have a list of landing pages with organic search based on assisted conversions. Choose the ones with the most priority and make improvements in the SEO principles like using keywords explorer.
suggest you read our article about what is google crawler
4- Internal Site Search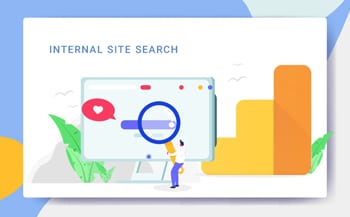 After setting up a tracking system for your internal search and collecting the data for at least a few months, head over to Behavior -> Site Search and analyze the Search Terms report. Apply a proper filter, categorize the table by the search exits percentage, and apply the weighted sort type. Now that you possess a more accurate idea about the search demands, you can consider creating new content.
5- Automatic Reports of Organic Traffic Highs and Lows
You can set up these alerts efficiently by heading over to Admin -> View column -> Custom Alerts -> Create a new alert.
You can customize the conditions of your alerts and set them to fire after a percentage of increase or decrease in organic traffic for a specific duration. For instance, a 30-per cent increase over a week is an excellent criterion to begin with.
You may wonder how can the spike alerts also be helpful for your website. Firstly, knowing the keywords that bring you more traffic can help you apply them to other relevant pages using practical keywords explorer.
This way, you will have the least content gap. Secondly, sometimes you might rank for keywords not relevant to your website due to search engine mistakes. Seeing these alerts could help you spot the problem and stop it.
suggest you read our article about google analytics mistakes
6- 404 Error Alerts
Monitoring the "404-Page Not Found" error, which is an inevitable part of having a website, can also help you improve your SEO rankings. Google Analytics can help you control these pages by creating specific alerts for them.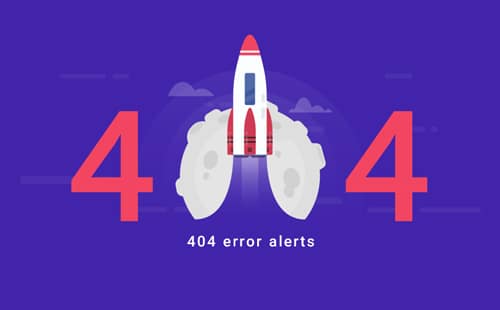 First of all, unify the title of all 404 pages to a specific tag. Also, the URL should stay the same and not be redirected to other pages. Now you can use Google Analytics and make alerts in this regard.
The conditions of this alert should be set on the title of your 404 pages, and in the beginning, plan it for a low number of users. Doing so will enable you to solve the 404 errors appropriately.
7- Google Analytics Annotations
You have probably seen the notes that appear on the time charts in Google Analytics. These annotations are to be used for logging your changes.
Whenever you make substantial changes on your website, such as applying a significant SEO change, try to register it using these marks for further uses.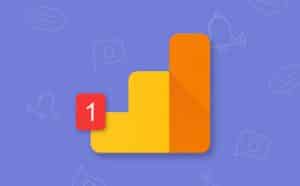 Google Analytics annotations can assist you to gauge the impacts of these changes in a straightforward approach.
For example, when you experience traffic increases or decreases, you can quickly pinpoint them and take action accordingly.
Frequently Asked Questions
Is Google Analytics an SEO Tool?
Google Analytics is a popular digital analysis tool used by almost half of websites. In some cases, like for SMBs, it is the only SEO analytics tool they use to track their SEO efforts.
Conclusion
The Google Analytics tool in SEO (google analytics seo tutorial) is one of the essential marketing tools that can help you attract more audiences, increase organic search, and make data-driven decisions.
Among the various practical tools available online for this purpose, such as different keywords explorers, Google Analytics can efficiently equip you with great information and metrics.
In this article, we explained how to improve SEO with google analytics. Apply the simple steps described previously, and you will see significant positive results in no time.