SEO Content Writing Meaning; How To Write an SEO Article That Ranks?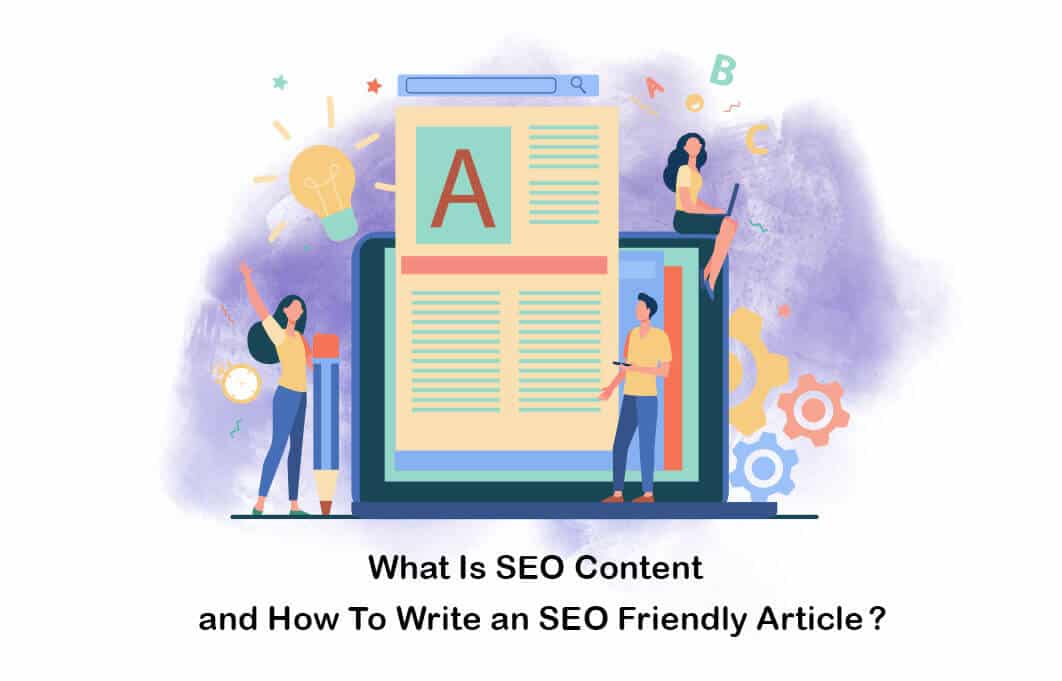 Writing blog posts requires skills to attract the audience and keep them interested in your article pieces. SEO copywriting is also a necessity to gain better visibility on SERPs and drive more organic traffic to your site.
Contrary to what many website owners might think, writing engaging articles is no contrast to writing an SEO-optimized article. By following a few simple tips, you can achieve both aims and have perfectly flat pieces of content on your website. This article will mention how to write good SEO content to get higher ranks. There is much to cover, so let's dive in!
What Is SEO Content Meaning?
As an introduction to SEO writing meaning, we have to say that it is the online content designed to rank in search engines. Also, content written for SEO is typically optimized around a specific keyword.
SEO-friendly content is mainly written to gain better ranks for a specific subject or multiple keywords. SEO content can either be a blog post, product page, video, how-to tutorial, list, infographic, glossary, or some other types.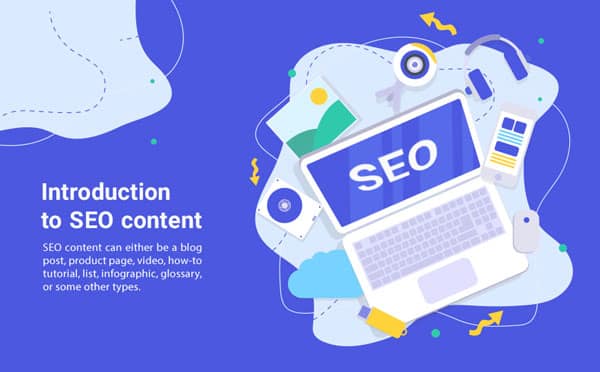 You should focus on both search engine traffic and valuable content that benefits the audience to have better results. Websites that only focus on techniques related to SEO without providing any additional value will lose ranks after a while. And that's due to high bounce rates, which brings low conversion rates.
Suggest you read our article about google SEO rules
Why Is SEO Content Important?
Instead of writing ordinary content, you should specifically write Search Engine Optimized content. That's because only SEO content can deliver value to your website and help you with improving its visibility to potential customers.
Organic traffic can deliver value to your website. Hence, all business owners are looking for the most effective methods to increase organic traffic. Among different ways to increase organic traffic, SEO content is holding a prominent place. Search engines such as Google tend to pay more attention to websites with quality and search engine optimized content. Search engines love websites with SEO content. If you have SEO content on your website, you can receive all the support needed to secure better rankings.
If you ignore getting organic traffic, you will lose the ability to attract new customers. This is a loss to your business. You will indeed have to spend on getting organic traffic. However, the amount you spend on it is worth it compared to the returns you can receive in the long run.
Types of SEO Content
When it comes to SEO content, you will discover many different types. Let's explore the most prominent types of SEO content that you can get. Depending on the nature of your business and the kind of content you prefer, you can think about getting any SEO content as per your preferences.
Blog Posts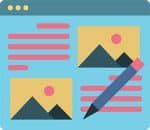 Blog posts are the most common type of SEO content that you can find. If you are looking for a way to create SEO content, you may start it from blog posts. The effort you spend on writing blog posts will never be a waste because they have the potential to attract traffic to your website. You will also be able to seek the assistance of blog posts to build authority on the business website. One of the most important things you will need to consider here is that blog posts are pretty flexible. Hence, you will be able to create any content in the form of blog posts.
Product Pages
If you have an e-commerce website or an online store, the best type of SEO content that you can come up with would be product pages. You will create detailed and comprehensive product pages for every product you sell. These product descriptions should be optimized with keywords. This will help you use the product pages as PPC landing pages and SEO content.
Guides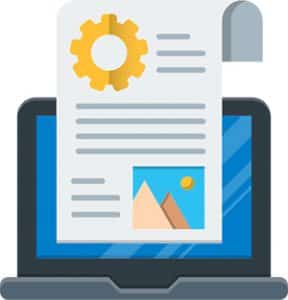 A guide is nothing but a "How to" article. When you want to learn how to do something, you will search for it on the internet. Most people are doing the same. This is where you will need to come up with guides. You will provide valuable information to the visitors through principles that you can create.
Some guides can be short, whereas others are long. If your focus is a lengthy one, you may think about breaking it down into multiple sections. If the guide is valuable, you may also ask the visitors to register before reading it. This is one of the most effective methods available for you to generate leads. All you have to do is write guides related to the product or service you offer. Then you can promote your product or service as the solution to problems faced by the readers of the guide.
Lists
A list is a unique and one-of-a-kind article. That's because it will contain a list of items related to the topic. A person going through a list can quickly go through the content. In other words, a list is easy to scan. You will also find lists on social media feeds or search results.
Videos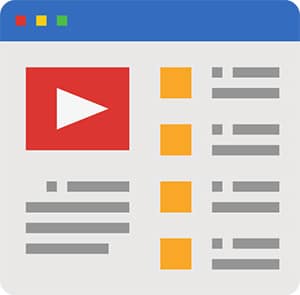 If you compare videos with textual content on the internet, you will figure out that you can only find fewer videos. However, a video can create a more significant impact on SEO than text content. It would help if you took advantage of lesser videos available on the internet and focused more on creating videos. Your videos should be attractive enough to get the attention of your audience.
For example, you may think about creating informative video tutorials to help people understand how to use your products. Or else, you can use the video to illustrate any process related to your business as well. Then you can upload the video to a platform such as YouTube and do some optimization. This will help you to start attracting more traffic.
you can read this article about how to embed youtube video in wordpress.
Glossaries
Glossaries are pretty much similar to dictionaries. If your business belongs to a specific industry, you may think about creating a glossary. This will help you to attract more traffic to your business website. A dictionary can contain architectural terms, fashion terms, medical terms, cooking terms, or anything of its kind.
Slideshows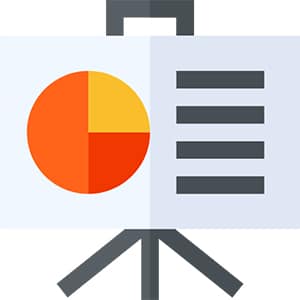 You can use a slideshow to display a series of images with textual content. In certain instances, pictures are in a position to create more impact when compared to textual content. However, it would help if you also thought about search engines optimizing the slideshow as well. For example, you can optimize the title, image file name, captions, and other aspects you can see on it.
Directories
A directory contains valuable links related to resources or websites based on a particular subject. For example, assume that you are creating a guide of places to buy a perfume. Then you can include the independent shops and department stores that offer it. This powerful method is available to increase organic traffic from search engines.
How To Write SEO Friendly Article?
Upon understanding the importance of SEO content, you should also figure out how to create SEO content. Here are some steps that you can follow to create SEO content. But first, we highly recommend you to read the article about content creation for beginners!
Find a Proven Topic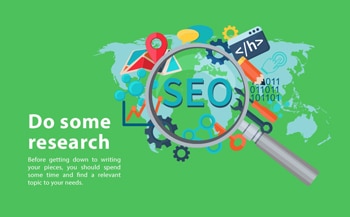 Before you start writing content, it is essential to do some research and develop a proven topic. It should be a topic that has the potential of generating traffic. It might take some time to go through potential issues and find the best one. However, the time you spend on this would be worth it compared to the results.
Make sure that you do your keyword research before crafting the topic. Then you can include some keywords to the case and make it even more powerful. The potential of keywords to generate more traffic will directly contribute to the overall potential to generate content.
SEO-optimized content is mainly written to gain better ranks for a specific subject or multiple keywords. SEO content can either be a blog post, product page, video, how-to tutorial, list, infographic, glossary, or some other types.
Before writing your pieces, you should spend some time and find a relevant topic for your needs. Without proper research, you can't develop content ideas that increase your ranks and attract readers. Get specific on the message you are going to convey to people.
Which one of their needs is going to be covered by your content? For what question will they find an answer to after reading your article? What is the ultimate purpose? What kind of call to action are you expecting to fulfill? Write the answers to these questions, and then use them as a guideline for your content pieces.
Suggest you read our article about google crawler how it works
Analyze Search Intent
Upon discovering a topic, you should go ahead and analyze search intent. Search engines are becoming intelligent day by day. The search engines try to understand the meaning behind users to deliver better or more relevant results. It would help if you also tried to understand search intent. That's because the SEO content you write should match with search intent. If the content doesn't fit with search intent, the search engines will not pick up your content. Hence, you will fail to gain more attention from the search engines or secure better rankings on search engine results pages.
Target Your Keywords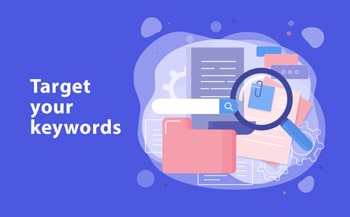 SEO-optimized content writing, which includes multiple keywords, can drive more traffic. While most articles mainly focus on a single primary keyword, adding a second one (probably long-tail keywords) unlocks a better potential.
There are different tools available for finding keywords. Google Keyword Planner and SEMRush can provide you with free tools to spot the potential keywords for your business and rank for them. No matter what keywords you target, don't ever sacrifice readability to prioritize search engines. After all, you are writing for human beings, not algorithms and robots.
Write an Outline
Before you write content, it is a must to create a shape. The system would define the overall format of your content. When you have a well-defined strategy, you will find it easy to create better content. When writing the outline, you will need to use the results you got from the keyword research. That's because you will need to include most of your keywords within the content you write as much as possible. It is better to categorize the keywords accordingly and start writing content. Based on this, you may write sub-topics. When you have sub-topics, you need to go ahead and fill them up with content.
If you are interested to know the marketing strategy for online business, this post can help you!
Structure Your Content
Another tip for SEO-friendly content writing is considering content structure. A typical article consists of three main parts: introduction, body, and conclusion. Define what you want to say in each section, and then put them together. You should set an ideal length based on the type of content you write and outline the article between the minimum and maximum ranges.
Headings play a crucial part in structuring your content. You make your content more organized for readers and let Google know what general aspects you have talked about in the article.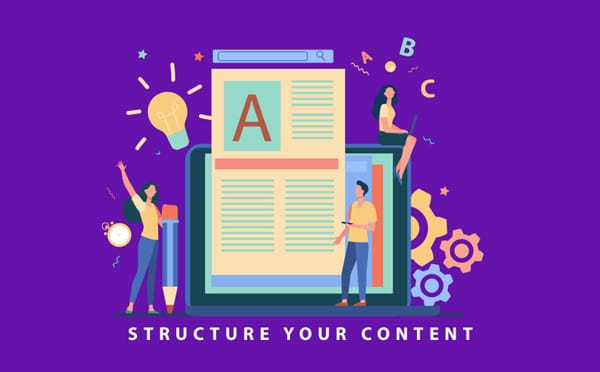 Also, make logical paragraphs and avoid writing long sentences one after another. Each section you write should have an aim, and you move on to the next paragraph when you achieve the expected goal among those lines.
Many users now don't have much patience and skim through many articles to find what they need in the shortest time possible. A proper structure lets people see the required information and satisfy what you have written.
Suggest you read our article about google analytics for SEO
Optimize the Content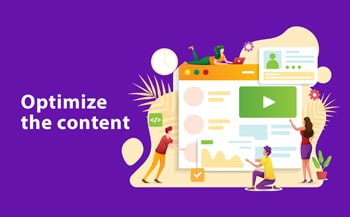 Nowadays, a considerable number of searches begin with "How to." So if you want Google to show your content as the answer to relevant questions to your subject, don't forget about the "People also ask" section.
Please start with the most appropriate question with your content and provide answers to it. Also, check the question box of Google for questions that follow this one and try to include them in your content. Using phrases such as "list of" or "what is" can introduce your content to Google as a good potential for those questions.
Don't miss this post if you are willing to check search engine ranking factors out!
Furthermore, if you use images, enter alt attributes for every one of them. This way, you let Google know what that image is mainly about and increase your content's chances of being displayed on image results, too. Never use irrelevant names or typical numbering formats such as "Image XXX" for the photos you upload on your site.
Link building is another important ranking factor that brings credibility to your posts. Try to use both internal and external links in your articles. For instance, if you have any old posts related to the article you are preparing, hyperlink some words and phrases to them. Also, whatever external link you use for the SEO content, use the main keywords in the text or title section of the link that appears in the menu upon adding them.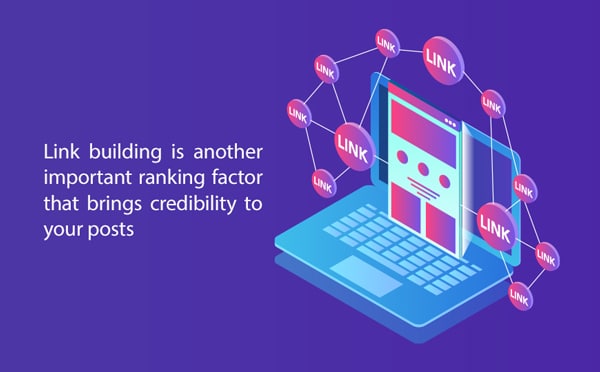 Similarly, your permalink should include the main keyword, too. It would help not to forget that Google always ignores the stop words. So, delete words like "a," "an," "to," etc., from your address and keep the main phrases and keywords.
Moreover, always provide meta descriptions for every page of your website. All WordPress plugins now support this feature and let you quickly enter the right length in this part. In less than 156 characters, you should add your main keyword and write descriptions that encourage people to click on your link.
Suggest you read our article about the google crawler tool
Write a Draft
Once the outline is ready, you can create your draft. There is no need to worry too much about SEO when making the draft. However, it would help if you understood that your primary objective is not to create a perfect copy. It will never be possible for you to develop an ideal copy during the first instance. All you have to do is to write a draft that you can fine-tune at a later stage.
As you write the draft, you will need to register as speaking. This will help you to make your content written in a conversational tone. Even if your content sounds silly, you shouldn't worry. That's because you will always have a chance to correct it.
Another helpful technique you can follow here is to write content according to the Pomodoro technique. This technique is relatively easy to follow. You will need to set up a timer for 25 minutes. Your primary objective should be to achieve a goal within that time frame. You can set up a goal as writing the draft of a blog post. If you can type around 40 words per minute, you will technically come up with 1,000 words within 25 minutes. However, this is not something practical. Hence, let's assume that you set up a goal to write around 300 to 400 words of the draft in 25 minutes. Then you can take a short break and resume again.
If you are interested to know the difference between copywriting vs. SEO writing, this post can help you!
Edit Your Draft
After creating the draft, you will need to edit it. Make sure that you check for correct spelling and grammar in the content. You cannot afford to have such mistakes in your content. You may think about using a tool such as Grammarly to check spelling and grammar mistakes.
During the editing process, you need to ensure that your content has a proper flow. In other words, you need to make sure that your content doesn't sound robotic or unnatural. You will also need to keep your content as simple as possible. For example, the content should be straightforward enough so that anyone below the 8th-grade reading level can go through the content and easily understand it.
Instead of going through the editing process on your own, you may seek the assistance of someone else. When you get valuable feedback, you can edit content accordingly.
Make Your Content Visually Appealing
Instead of writing boring and long textual content, you should look for ways to make your content look visually appealing. The best method available for you would be to incorporate images into your content. It would help if you are looking for appropriate pictures and include them. Along with photos, you may also think about embedding videos into your content.
Write a Compelling Title and Description
Since you focus on SEO, you must write a compelling meta title and a meta description. That's because search engines such as Google will pay attention to a web page's metadata to learn more about content. To secure better rankings, it is better to include your primary keyword in both meta title and meta description. It is also essential to adhere to the character limits as you write a meta title and a description.
Upload Your Post
Now you are done with creating content. The next step is to upload your content. If your content is in a Word document, you can copy-paste. However, it is essential to make sure that the formatting of the content doesn't change.
Frequently Asked Questions
1) How Long Should SEO Content Be?
The length of SEO optimized content is not the first thing that you should take into consideration. The quality of the content is much more valuable. But in general, an article that has 1800-2000 words usually ranks higher in SERPs.
2) What Is SEO Article Meaning?
An SEO article is a type of writing which is optimized for both users and search engines. By providing this kind of content, more chances are to get higher rankings and more organic traffic.
Summary SEO Content Writing
As we mentioned SEO content definition earlier, SEO and value are critical in today's content-rich world. Following the tips mentioned in this article will let you increase website traffic and user engagement simultaneously and, therefore, achieve business goals more manageable.