7 Important Google SEO Rules for Website To Take Over Competitors!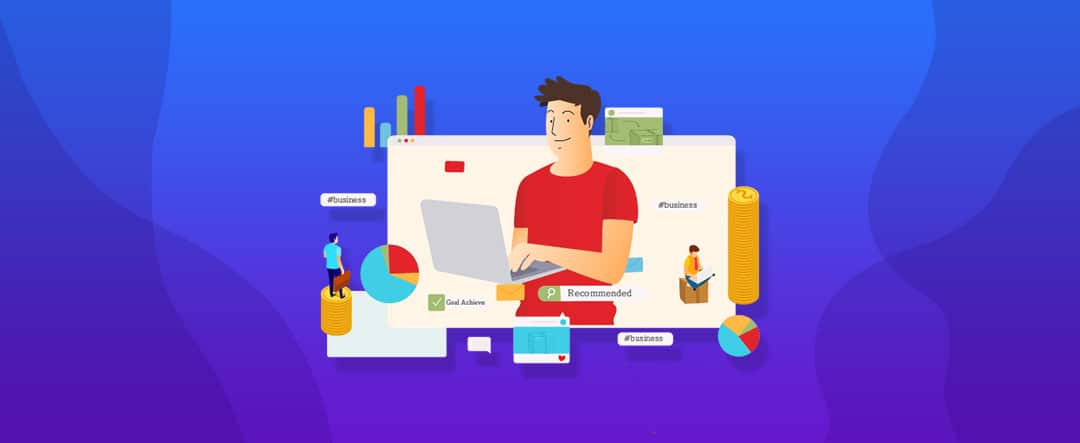 Are you unable to fetch the best results from your SEO? Is your website inadequate to gain organic traffic? Well, then you might be losing out on a strategic play crucial for the correct search engine optimization.
Sticking to the golden rules of SEO can give you organic and long-term success in website development and ranking it on leading SERPs. The below article explains the new google SEO rules following which you can carry out the new-age SEO successfully.
Here Are the Top Golden SEO Rules
1-Vocabulary SEO Is Important
Getting a hang of a few basic but crucial SEO terms can help you achieve desirable results. So, these are the terms to get familiar with.
Also known as inbound link results in getting you on the top search results. Analyze your inbound and outbound link strategy for boosting up your relevance on popular search engines like Google. Backlinks are your brand creators in the web world.
It is the main title of your website page that gives information about your topic. Work on it to create some right insights. Tagging is vital for your SEO as it is a code that triggers all types of commands.
It's a temporary storage place for quick access to your site. Every SERP captures your site image to keep an eye on it and analyze it for making correct actions.
Any piece of content copied, spun, or re-used in an unethical manner is duplicate content. Google penalizes you for using such content on your website.
If you aim to know how to write seo friendly article , click on the link provided!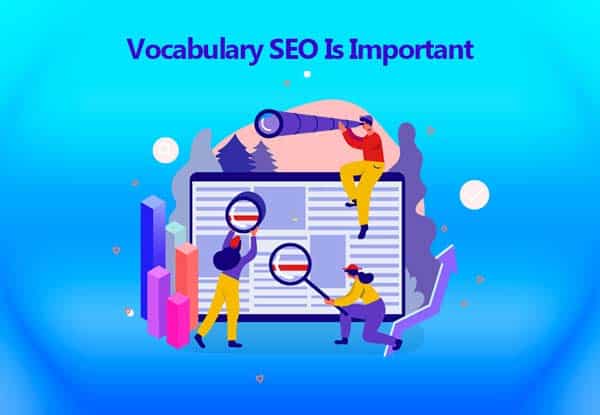 It is the brain of Google. Google Panda closely observes every matter you post, filters it, and manages the Google algorithm accordingly. Adding or posting bad quality content can cost you big penalties along with loss of positions on the website.
It is a portion of Google algorithm and figures out the black hat tactics of over-optimization. For instance, if you are receiving unnatural incoming links every day, Google penguin tracks it and obstructs your SEO strategy.
Another part of the Google algorithm presents a display of the Google maps placed next to your website in the search engine results.
Most crucial part for which the entire SEO works. SERP or search engine result page is a tool that provides results for the relevant keywords.
A set of keywords that most people are not interested in but occupy a major part of your website traffic.
Google robots use it for browsing through various pages of your website.
404 indicates the Not found error in the website. While 301 and 302 display the redirects that may be temporary or permanent.
2-Create a Keyword-Relevant List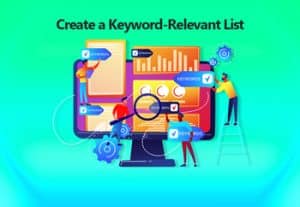 SEO rules for website pay emphasis on the power of the right keywords. For optimizing the ranking of the website and better visibility online; you need to prepare a list of trending keywords. Question yourself whether the keywords would be helpful for the users. Optimize tools such as Ubersuggest, Google Keyword Planner, and Google-related search for an extensive relevant keyword list. Feed your content with relevant key terms and optimize the keywords that would help you in the long play.
3-Content Is Your Heart
Can you imagine any website without good content? How can you perform effective SEO without quality content? Aim towards becoming the Wikipedia of the niche you are working on. Production and updating of regular quality content on your website can organically get recognized by Google SERP.
If you are willing to know what is content creation in marketing , this article can guide you!
4-Be Web Popular
Amongst the golden rules of SEO, this one holds a crucial place. Your online popularity is measurable according to the other sites linked with you. It automatically leads to an increase in backlinks. Various options to receive links and gain web popularity are: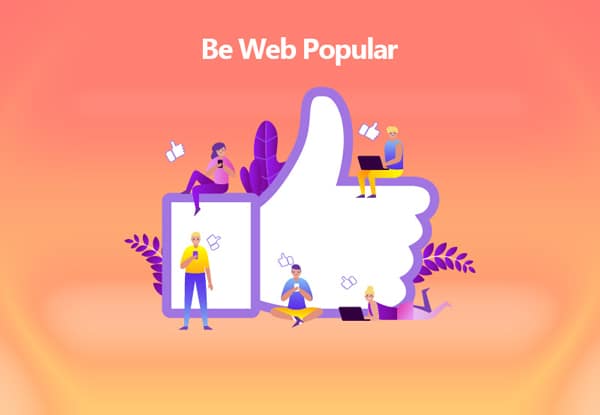 Join web directories

Create a blog

Connect with customers and suppliers

Make profiles on popular social networks

Creation of rich content also aids in enhancing inbound links through an infographic,

The Whitepaper, The case study, quiz, and contest.
Related article: how to improve seo ranking on google
5-Re-Structure Your Site Logically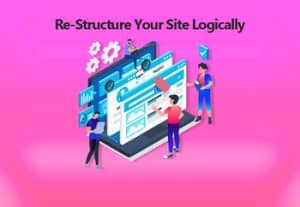 Skilful construction of the website is also amongst the vital rules of SEO. Every single content of the website showcases and promotes your brand. Attracting and engaging the audiences can hike up your conversion rate as well. Hence, take the help of multiple tools to frame the right content strategy and create a logically constructed site. (If you are interested to know the online marketing methods , this post can help you!)
6-Produce a Technically Advanced Site
Google SEO rules for website advises you to pay attention to the technical aspects; and other points of the website. The creation of a technically pro website is about to attract more traffic and. It also increases your chances of better conversion rates. Flawless sites can also affect the rank positions on SERPs.
Small technical faults like server issues or delays in the display of the page might turn users down. Hence, you must have a strong technical background to create a user-friendly website. Also, the site should attract quick responses and pertain to a secure HTTPS. The faster the page loading on your site, the higher shall be the clicks and website visits leading to better organic traffic.
If you want to know how to create a gravatar , check this article out!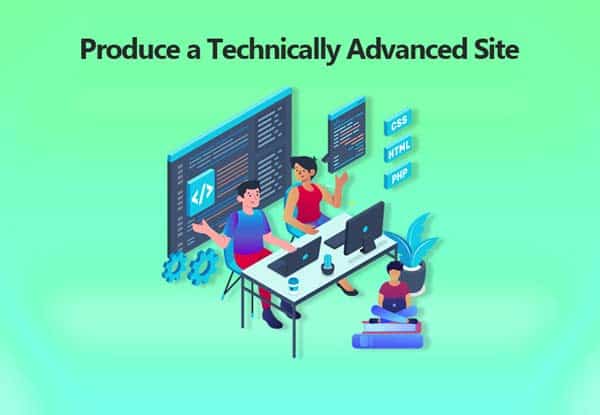 Google bots screen your website, and if they figure out any prominent technical issues, your website might not get indexed right. Crawling a page by the bot more often leads to a better SERP position leading to higher traffic driven.
7-Stay Active on Social Media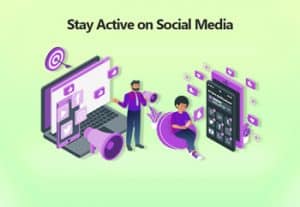 It is most crucial amongst the golden rules of SEO. If you see the latest SEO trends, social media plays an indirect part in enhancing the website's image and popularity. Thus, SEO rules for website focus on integrating social media as a part of your search engine optimization strategy!
If you are interested to know what is google analytics and how does it work , this post can help you!
Conclusion
All these golden rules of SEO are the key to profit-making online businesses and websites. Unless you pay due attention to the minor aspects of SEO and follow SEO rules 2023, it is only the hard work and not the smart work you are doing. Focusing on your SEO campaigns, strategies, link building, and other aspects can benefit you in the long run. Why settle at less when you can lead the Google search results with a few secret tips and tactics! In the case you need more info check this link out!