What Is VPS Hosting Meaning and What To Use VPS For?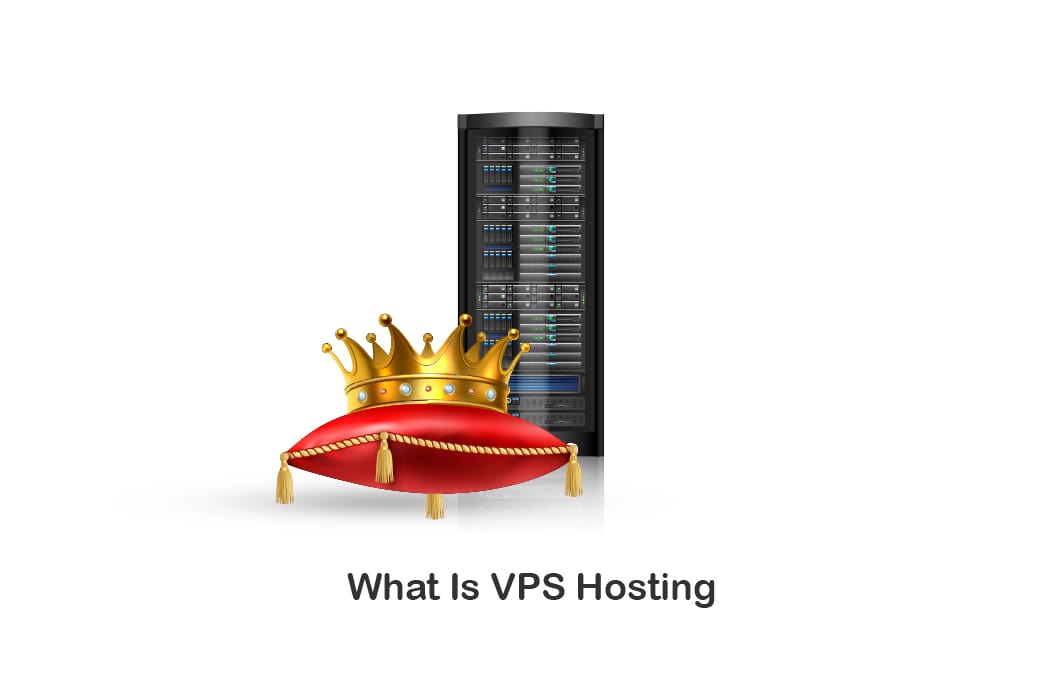 The files need to be uploaded to a web server to make a website available online. This server is typically purchased from a hosting provider. As you might know, there are very different types of web hosting services.
Hosting is not the easiest thing to wrap your head around, but you can quickly grasp the basics of what you need to know.
If you are trying to get, VPS hosting but feel a little frustrated, stay with us. It could be the perfect match if you are starting with a blogging site or beginning to slow down on your current hosting plan.
Read on to know all about what is virtual private server hosting (VPS hosting definition) and all this hosting service has to offer. So, stay tuned!
What Is VPS Hosting Meaning?
It stands for Virtual Private Server. It is a form of hosting service suitable for people who do not want to share hosting. Several sites live on a single shared web hosting server and have no guaranteed resource.
But VPS allows fewer users to share allocated hard drive space, memory, and processing power segments. Each user has access to a virtual machine that runs its copy of an OS.
This hosting service helps users to have similar features and efficiency for their sites using a dedicated server.
Most website admins use shared web hosting for the launch. They may need more robust hosting solutions as their website develops and demands more resources and functions.
A virtual private server is a turning stone between shared hosting and a dedicated hosting system where the website operates on your computer.
Suggest you read our article about what is shared web hosting
How does a VPS work?
It simulates a dedicated server experience even though you are also sharing the actual server with other users. Using virtualization technology, the web hosting service adds a virtual layer on top of the server's operating system (OS).
This layer allows each user to install their OS and applications by splitting the server into different compartments with virtual walls.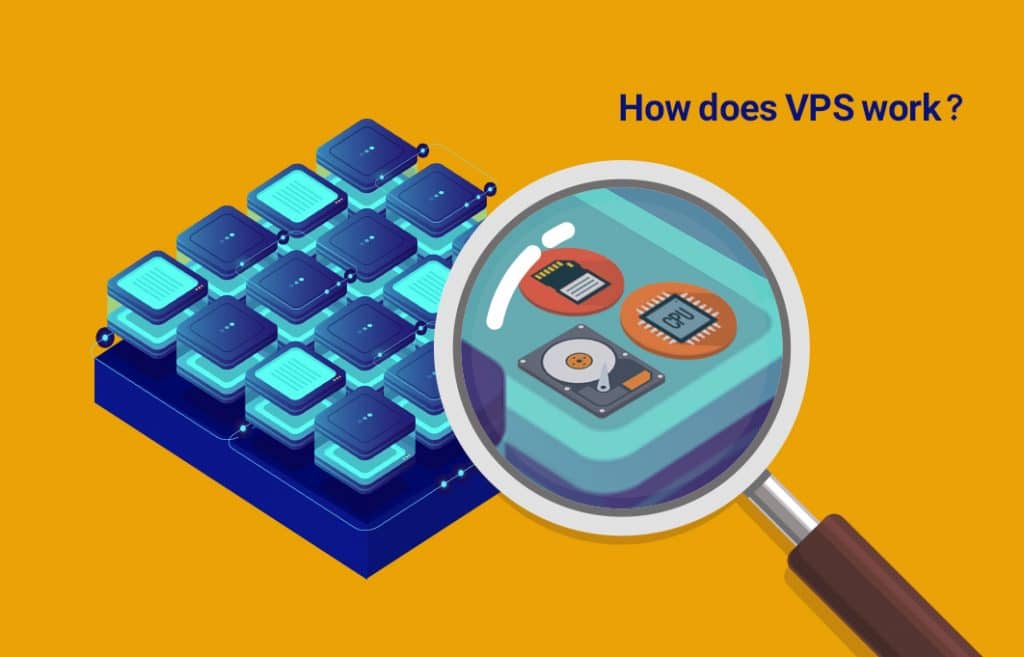 It is a private server even at the operating system level; a VPS distinguishes the files from other users. It means that your website resides in a stable container with guaranteed resources — think about memory, disc space, CPU cores, etc. You do not have all of that to share with anyone.
If you aim to know about the vps vs cloud performance difference, check this article out!
What Is a VPS Server Used For?
A virtual private server can handle a smaller workload while getting a consistent performance out of it. It is on the cloud, and you will have the freedom to access your hosting from anywhere in the world. If you want to host an email server, web server, or database, you may look at this hosting.

Whether you go ahead with Plesk or cPanel, you may consider hosting on a VPS. Even if you want to deliver virtual workstations for the employees who work for your company, you can use this hosting. Likewise, you can use it to develop and provide cloud services that your customers can use.

VPS server hosting will provide you the chance to overcome some of the biggest challenges associated with shared hosting. However, it is a cheaper alternative to dedicated server hosting. These two reasons have contributed a lot to the popularity of this hosting.
Benefits of VPS Hosting
The key benefit is that it gives you the right to build your virtual machine just like you would from a more powerful, high-performance, dedicated server that allows you to handle moderate traffic with the occasional heavy spike. Some of the benefits of its features are listed below.
1- Dedicated Resources
You have a predefined amount of RAM available whenever you need it. Unlike shared web hosting, there could be someone sharing your server who can eat up the RAM when you want it to be the most.
2- Customization
You can configure your OS to suit your needs because you have your OS. For example, if you have your server application instances from PHP to MySQL, Apache, etc. you can easily customize them to suit your needs.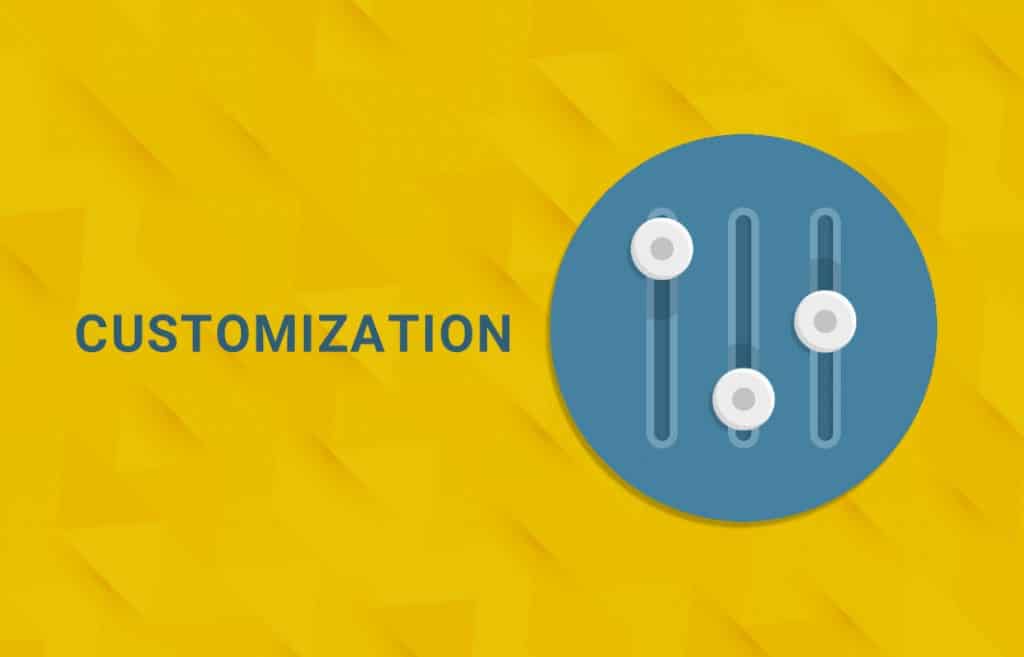 3- Scalable
One more nice thing about VPS hosting is that you can buy the tools you think you will need, and if that is inadequate, you can only increase their scale.
4- Control
This hosting service provides the opportunity to supervise a hosting environment. Additionally, if you intend to install software that allows you to restart a device to complete the upgrade, you can do so at any time without impacting someone else. Also, if you share a VPS server with others, it can restart yours without disturbing others.
Suggest you read our article about vps vs dedicated server
Do You Need VPS Hosting?
There are use cases for any hosting service type, so as for this hosting, It is better to attain it if:
Your company is expanding beyond shared hosting limitations.

You expect the site traffic to increase significantly over the next few months. For example, if you expand into other markets, your platform is geared towards a new marketing initiative or promotional campaign.

You should have enough bandwidth for a single website, but what about two or three? Unless you intend to host several websites soon, you will need more money. Likewise, if your current shared hosting account eats through the cash and your host asks you to consider upgrading, it is time to take VPS into account.

Compared to what is available with a shared hosting service, your website needs better privacy and efficiency.

You want to have full server power, stuff like custom configurations, root access, and shared hosting installations inaccessible.
Different Types of VPS Hosting
This hosting service has different kinds. Users can study and review each of these types to choose the best hosting service that fits their needs. Below, you can read about the most common types it has.
1- Unmanaged VPS
Installing software, taking care of the control panel, and software updates.

Security threats detection, deploying security updates, and resolving error messages.

You will not get much, if any, assistance from your hosting service in case of an interruption or hardware failure.

Configure and manage your server, including any updates you may wish to see.

You take on the burden of setting up the backup services for your website

Your web hosting takes over the development of the operating system with unmanaged VPS, and you as the site owner take on the control of different aspects of the website, such as:
This hosting service is recommended for all website owners with a professional background.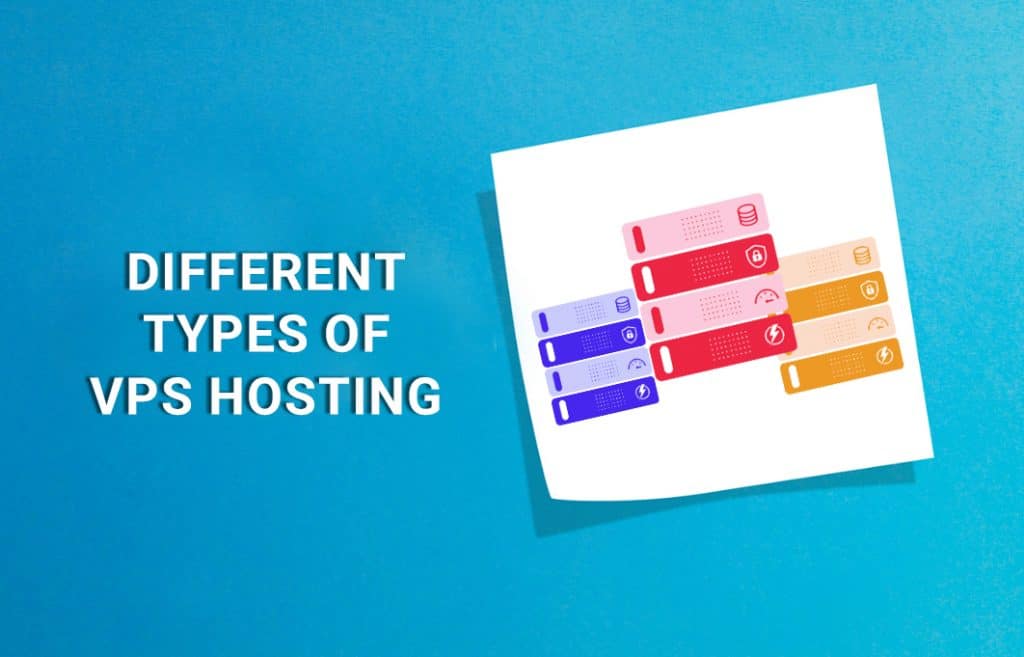 2- Managed VPS
Site admins with less technological knowledge or a smaller workforce may benefit from managed VPS. With this type of hosting, IT professionals can lighten your burden by keeping your server running correctly and keeping your virtual server in order.
What Should You Expect From a VPS Hosting Company?
Initial Server Configuration
There are a few steps to be taken before starting your website with a VPS to set up the server. These steps include installing your control panel, server software and installing any applications and operating systems. This task will be taken care of by a managed hosting service.
Updates
Similarly, all modifications and changes to the OS, and ongoing server fine-tuning, are going to be taken care of for you.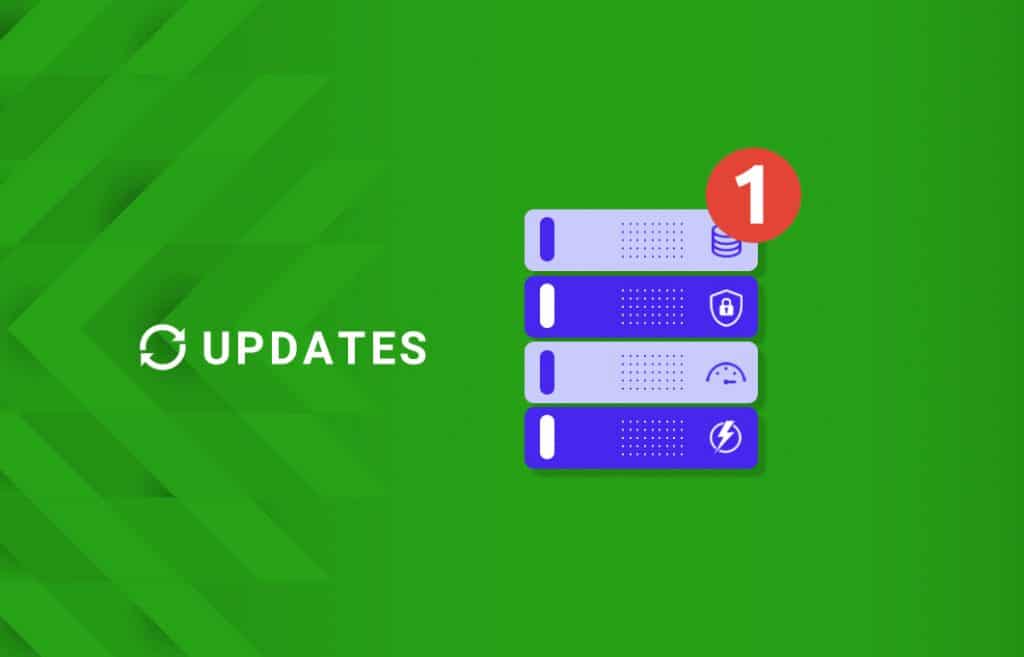 Security Patches
Security patches are installed and patched for your OS and core server applications instead of you.
Monitoring
Early warning signs monitoring for hardware failure and malicious attack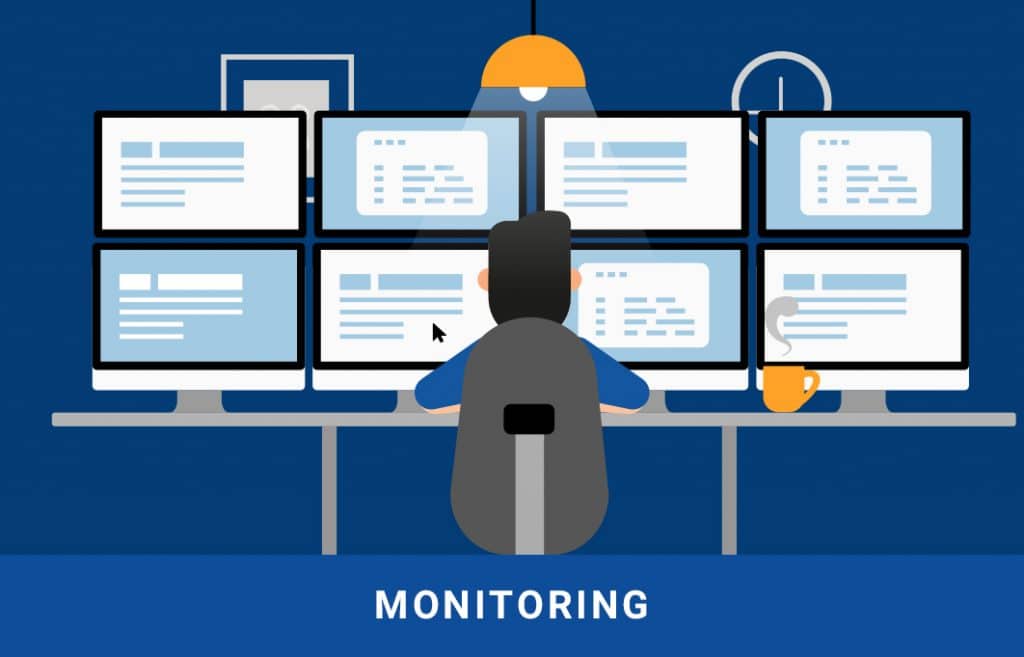 Automated Backups
In case a difficulty happens to your website, you can quickly restore it to an earlier version. Cost vs. flexibility is the tradeoffs between managed and unmanaged hosting services. Although unmanaged services are, of course, much cheaper than managed plans, there is a catch you need the tech know-how to run and maintain a server, or you need to be prepared to employ someone to keep it running smoothly and safe from potential attacks.
If you are interested to know best server control panel, don't miss this post!
When Should You Switch To VPS?
Here are some of the signs that convince you to switch to VPS hosting. If you are dealing with one or more of these signs, you don't have to worry too much. You can enjoy all the unique benefits that it can deliver.
1- When You Want Extra Security
VPS hosting would provide you with access to the reliable resources you want. On top of that, you can also receive some excellent security features and keep peace of mind as you continue to use them.
2- When You Start Getting High Traffic
Once your website or web application starts getting extra traffic, you shouldn't be sticking to the shared hosting plan. That's because the spikes in traffic can lead to downtimes of the website.
This is where VPS hosting may look like an appealing solution available for you to consider. The software behind this kind of server will allocate resources accordingly based on the increased traffic. Hence, you can make sure that a compromised experience is never delivered to your visitors.
3- When Your Website Is Running Slowly
If your website takes forever to load, you should understand the negative impacts created by it. Along with that, you should think about switching to VPS hosting as well.
Then you can address all the issues you had to face with the slow loading speeds of the website. It will provide you the opportunity to scale your website along with time.
4- When You Develop an Online Store
Starting an online store is a great decision that you can take as of now. However, you will need to make sure that you have the right hosting solution to keep the online store up and running.
This is where a virtual private server would help you. You can make your online store compliant with the industry standards and regulations with VPS hosting.
For example, it will provide you the opportunity to ensure protection against credit card data theft. Then you can deliver a perfect shopping experience to the customers and take your online store to greater heights.
5- When You Want To Install Custom Software
If you are plan to install custom software on your hosting, then just sticking to WordPress, you should consider getting a VPS hosting plan.
That's because it will provide you the chance to get a custom server configuration. On the other hand, you will also be able to install custom software and proceed with advanced programming on the server.
You can have more control over the hosting account when you are under a VPS hosting plan. This will provide you the chance to initiate programming actions based on your preferences.
Frequently Asked Questions
Can VPS Be Tracked?
They can't follow you through RDP. that only works for servers you associate with utilizing RDP. Sites will typically see the IP address, however, browsers are flawed with regards to client information. Your browser will presumably reveal the language of your system
Why Is VPS So Expensive?
It is usually more expensive than the others since it has more powerful and stable hardware with Raid SSD storage. Also, the quality of the virtualization system may affect its price.
What Does a VPS do?
VPS is a virtual machine that can prepare virtual resources on physical servers and share them with the users. Of course, it has more benefits Compared with shared hosting.
Conclusion
In this article, we explained what is VPS server. It is the perfect way to maintain the popularity of any platform experiencing rapid growth and expansion.
It is the next best option that can afford scalability of some kind. For this service, you will not only experience a vast amount of capacity and bandwidth (which is entirely yours), but also it is a cost-effective way to meet the demands of a busy location.
Consider how hands-on you want to be when deciding between the virtual private server, or whether you should hire someone else to do the heavy lifting for you.
If you like the sound of running your server, go for unmanaged VPS; on the other hand, go for the managed version if you want some support with server maintenance, automatic backups, and software updates.