What Is Gravatar and How To Make a Gravatar for WordPress?
An avatar is an image or logo on a post or web page of an author, organization, or community. When an avatar on Facebook and other web platforms is very close to your show image, then your avatar is a 'Globally Recognized Avatar' or Gravatar. Getting a Gravatar will help to create online a lot more personality, creativity, and visibility into what otherwise would be just another name.
This is why in this article, we are going to talk about Gravatar meaning and how to make a gravatar for WordPress. Initially, we will go over the question of who uses gravatar and then will move on to creating a Gravatar for WordPress site without the need for any plugins.
What Is Gravatar in WordPress?
If you are wondering what is the meaning of a gravatar, we should say that it is a "Globally Recognized Avatar" that is stored by gravatar.com and automatically connected by blogs and web forums to your email address through special software that some sites use. Gravatar is created by Tom Preston-Werner.
Gravatar is basically a service whereby you upload a picture attached to your profile and show it whenever you are commenting on a WordPress site or publishing a WordPress message. The Gravatar function works seamlessly with WordPress, without any WordPress plugins as both services are owned by the same company, 'Automatic'.
If you aim to know how to fix the HTTPS not secure message in chrome , check this article out!
Difference Between Gravatar vs Avatar
It can be said that the scope of recognition is the difference between an avatar and a Gravatar. New avatars are usually created for different sites and forums. And with a Gravatar, you are followed by the same image when you go to various places. You just sign up with Gravatar, give them a picture and that's all! For there, your icon will appear alongside the content any time you post or comment on a WordPress website that has Globally Recognized Avatars activated.
If you are willing to know the difference between wordpress hosting vs web hosting , don't miss this article!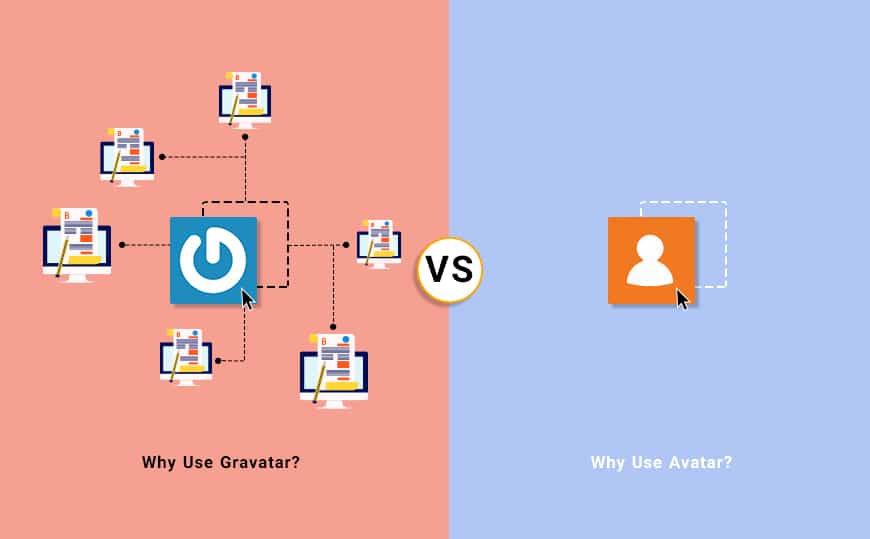 What Is Gravatar Used For?
One of the common questions is that what is the use of Gravatar? As mentioned before, Gravatar is a web service that lets users upload and link a personal online avatar with their email address. So the avatar submitted to the website of Gravatar is considered a Gravatar.
If you aim to check canadian web hosting reviews out, this article can help you!
How Gravatar Works?
The user will sign up to Gravatar and uploads their avatar
They then visit a website and create an account or make a message as usual.
If the website has incorporated Gravatar, they can contact the Gravatar program to inquire whether there is a Gravatar user with that email address.
If the program finds the user, Gravatar will send a copy of the user's Gravatar data back to the website.
The website then sets the Gravatar on the user's profile, post forum, or comment
If you are wondering how to use gravatar in WordPress, we should say that the user does not need to upload their avatar to the site where they have built a new account or made a post, they are all done. The website owner does not have to process the avatar of the user either-it is downloaded from Gravatar directly!
A Gravatar can be employed for profile pages, commentaries, social media profiles, forum entries, and much more.
Suggest you read our article about what is hosting in wordpress
Why Use Gravatar?
Getting a Gravatar will help you develop your credibility online because it will make it easier for people to remember you if they see a picture attached to will post or comment you make. Think of a Gravatar as a profile picture that helps you assess your online presence when you comment or communicate with your audiences. As is true with global brands, Gravatars can become as important to online writing, marketing, and other activities as the logo of a business or organization is for real-world operators.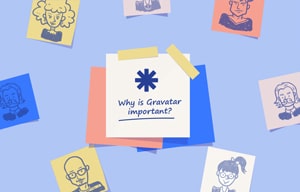 Using a Gravatar will save you a lot of time and hassle finding your posts decoratively on WordPress sites, blogs, and other pages. This can also be an important part of branding you, allowing people to find your online presence immediately through different forums and pages. Such steps will get you set up with your own Gravatar.
If you aim to know how does cpanel work , click on the link provided!
How To Make a Gravatar for WordPress?
It is relatively easy to create a Gravatar profile photo for yourself to use on any WordPress site or blog. Here is how to set Up your Gravatar without using any WordPress plugins:
1. Create a WordPress Account
Go to WordPress.com, and set up your account. Upon opening an account, you will be asked to allow WordPress to connect to the Gravatar service.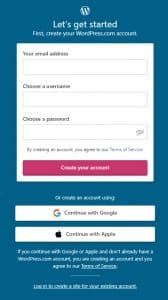 2. Create a Gravatar Account
After that, go over to the homepage of Gravatar and click on the "Sign In" button to create a Gravatar account. You will be guided to the login page at Gravatar. You will see the "Want an account in there?" button. Tap on it to register a new account with Gravatar.
Make sure the email address you use when posting on blogs and forum posts is the one you would be using. Choose whatever username you want, and set a strong password if appropriate.
If you want to know how to change gravatar in wordpress , check this article out!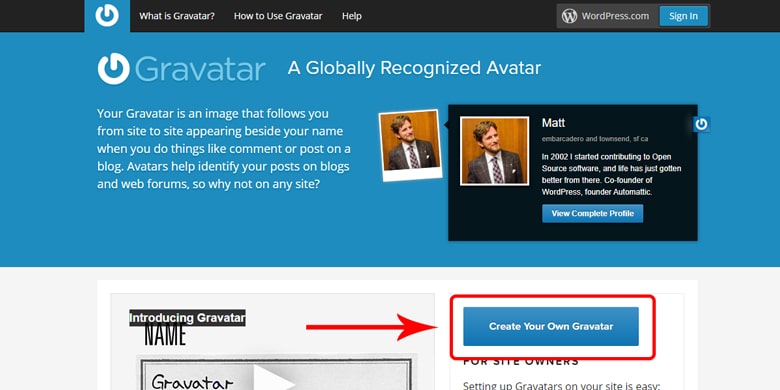 3. Finish Your Registration
When you have completed your registration, press the "Sign Up" button to submit your application. Complete your registration by clicking on the "Enable Account" button which you will receive from WordPress.com in a confirmation email.
4. Set a Photo
When you have set up your account and your registration is complete, you will receive a message of welcome and will be guided to your WordPress page. Once more go back to Gravatar and sign up. When you sign in, Gravatar will show a message of notification indicating you do not have a picture for your account.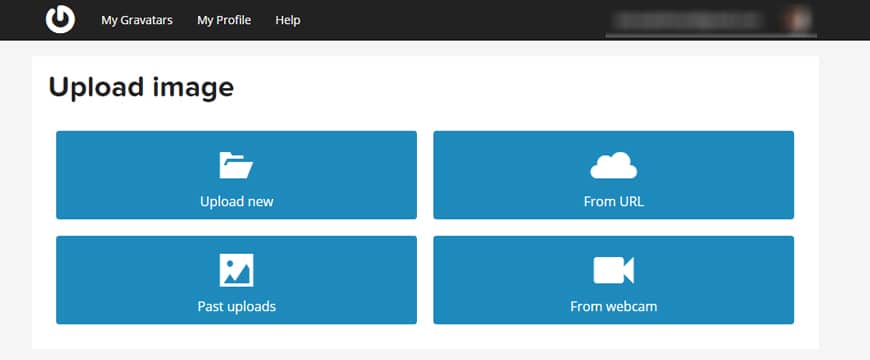 If you decide not to add a picture, Gravatar will allocate you one automatically. Nonetheless, using an image of yourself that you like and that is comfortable showing makes sense. Click the "Add a New Image" button and insert a link to the picture you have selected or upload the picture itself. Click the "Choose Image" button to upload a new photo. Choose an image from your computer.
Suggest you read our article about wordpress security issues
5. Select a Personality
To your Gravatar, you can select a "personality." WordPress has many personalities from which to select Gravatar, including:
Identicon
Wavatar
Monster ID
Retro
Mystery person
Blank
Gravatar Logo
Hobby or personal websites also use monster ID, Identicon, Wavatar, and Retro Gravatars. Mystery Man, Blank or no Gravatar fits best with technical or business websites.
If you are interested to know the best web hosting control panel , this post can guide you!
6. Finish Out Your Profile
When the Gravatar picture setup is complete, fill in the rest of your Gravatar profile. Attach your name, write a little about yourself in the "About Me" section, pick your show name, include a link to your personal or corporate website, attach a blog link, and finish adding any other related information you wish to add to your account.
It makes it easier for you to connect and communicate with other people and develop your company or your online presence by providing specific information. People who are interested in reading your posts or comments and getting more information about you can click on your Gravatar and learn more about you and your company from your profile.
Suggest you read our article about wordpress hosting benefits
Where To Use Gravatar?
It is easy to decide whether a website or WordPress site uses the Gravatar service or not, because if you enter your email address when registering with a new company or on a new platform, your Gravatar will automatically migrate to the website, and your picture will appear next to your name or message.
If you are interested to compare plesk vs cpanel , this post can help you choose the best one!
Frequently Asked Questions
How Do I Make a Gravatar Image?
Create a WordPress account
Create a gravatar account
Finish your registration
Set a photo
Select a personality
Finish out your profile
What Is a Gravatar Image Size?
No matter what size your original image is, the gravatar shows an image whose size is 80×80 pixels. Though this is the size that is required, we suggest using larger and more qualified images.
Is Gravatar Free?
Gravatar is a free service for every website owner, developer, and user. It is included in every WordPress-based website and is supported by Automatic.
What Is Gravatar Email Meaning?
When a user leaves a comment (with an email) on a website that supports Gravatar, it pulls their Gravatar from the associated servers.
Can I Use Gravatar Without WordPress?
Both WordPress and Gravatar are designed by the same company. For creating a Gravatar, you need to have an account on WordPress since it is the service that runs Gravatar.
Conclusion
In this article, we provided a precise explanation of gravatar definition and how to add gravatar to WordPress in easy steps. Follow the instructions and get it done in just a few clicks! If you still need more info check this link out!