Difference Between VPS vs Dedicated Server; Choose the Right One!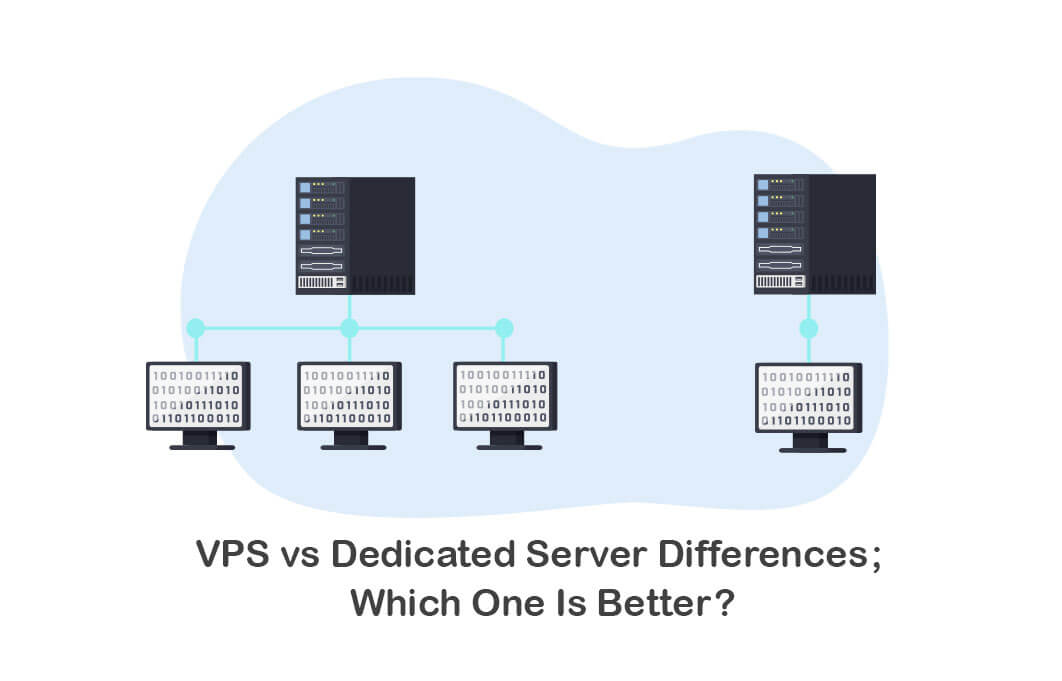 Choosing the right and best web hosting solution is a big decision. It is essential to select the hosting according to the requirements.
Sometimes you will have to take several factors into consideration while choosing the right option. You don't need to depend upon the prices. Henceforth, it is necessary to look for the functional benefits as compared to the price.
Therefore, before choosing the proper hosting type, it is essential to know everything about the VPS vs dedicated servers. Collect all the information and, after that, you will be able to make the right choice.
The below-mentioned information is helpful for understanding what is the difference between virtual private server vs dedicated server? So, stay tuned!
What is the Difference Between VPS and Dedicated Server
There are some key differences between these two types of hosting services that are listed below.
1- Cost
It is not surprising that VPS plans are relatively cheaper and affordable.
2- Security
In terms of security, dedicated servers are more secure.
3- Performance
When it comes to VPS vs dedicated server performance difference, beyond the shadow of a doubt, dedicated servers offer high performance.
It is positively related to the server's hardware specification. Since they don't share resources (such as RAM) with other websites, they usually perform better than virtual private servers.
4- Configuration and Customization
If we want to compare VPS hosting vs dedicated hosting in terms of configuration and customization, we can say both offer managed and unmanaged plans. Also, these two let you adapt your resource limits month-on-month, so there's not much between the two.
5- Scalability
By scalability, your hosting plan can grow with your website. This can be thought of like the growth of a tree. We should say the winner in terms of scalability is a virtual private server. In fact, it acts as a great middle-ground for sites that sit between needing a shared or dedicated hosting plan and can grow with your site until you're ready to upgrade. On the other hand, dedicated hosting provides everything you need outright – if your website is prepared for it, you've already scaled to the highest level.
If you are willing to know asp net hosting comparison , this article can help you!
6- Resource Allocation
When it comes to resource allocation, dedicated hosting will provide you with the entire resource. VPS hosting looks like it is providing the whole server, but it is not.
There are multiple websites hosted within the virtual private server. When you want to get more resources, you will get them from the VPS server. In other words, you will be able to find a scalable model in a VPS server. No matter what, dedicated servers are the best as you have the freedom to get resources as much as you want.
7- Speed
When it comes to hosting plans, you care a lot about speed as well. You can expect to get a decent rate out of dedicated hosting. That's because your websites will be backed up with lots of resources.
Even when it is receiving massive traffic surges, you will not have to encounter any significant challenges. You can expect to get a good speed out of VPS hosting as well. However, your website may slow down when multiple sites hosted on the server start getting spikes in traffic.
8- Management
You need to be a technical person to manage a dedicated server. That's because you will be assigned as the server owner, and you can do anything you want to the server.
While keeping that in mind, you can customize and manage the server. The level of management control you can get out of a VPS server is more minor. You have to stick to what you are provided with.
9- Customer Service and Technical Support
You can get better customer support and technical support with VPS hosting. That's because the service provider is responsible for managing the server. However, you cannot expect such technical support and customer support on dedicated servers as you work the server.
10- Operating Systems
You can install any operating system based on your preferences to the dedicated server. You have root access to the server to do that. However, you will not be able to do that with a VPS server, and you will have to stick to the operating system provided.
Suggest you read our article about what does a web server do
What Is VPS Hosting?
Although previous articles have answered the question of what is vps server meaning , we will give a brief explanation again as a review to understand vps and dedicated server difference.
It stands for virtual private server hosting and is one of the most superior hosting services that one can choose for their website. It uses virtualization technology to offer personal resources on the server with the number of users.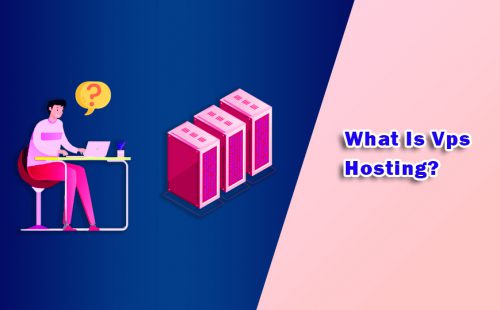 If one can compare it with shared hosting, he will find that virtual private server hosting is a more secure and stable solution. In addition to that, it is cheaper as compared to renting the entire server.
Moreover, it is preferred by those website owners who have medium-level traffic on their website that exceeds the limit of shared hosting. If you are facing an increment in traffic and find that shared hosting cannot fulfill your requirements, you can take the one step by choosing VPS hosting.
For detailed information on shared hosting vs vps , please read the source of our article.
Pros
It is less expensive than a dedicated one

It is customizable

Using VPS means partitioned resources such as CPU and bandwidth

Have more control to configure your server with virtualization software.
Cons
It is more expensive than shared hosting;

Configuring demands more technical experience

Having no complete control over your server

Your resources are not allocated appropriately.
What Is a Dedicated Server?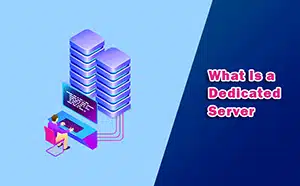 It is defined as the single server which is dedicated to you. If you choose this server, you do not need to share any resources with the other site. These resources include bandwidth and so on. It is an ideal solution for websites with a large number of visitors or higher traffic. The user will get complete control of the server to configure it to meet all of their requirements.
Pros
Server Security

Managed Servers

Maximum Resources

Storage Space

Control

Privacy
Cons
Unmanaged servers

Expensive
Suggest you read our article about website server down check
VPS or Dedicated Server; Which Is Better?
If you are highly concerned about the price, VPS hosting is the right option to consider.

We can also recommend virtual private servers to people who are not so technically proficient. That's because you don't have to manage the server on your own. It will be possible to buy additional resources as you need, without having to bear the cost of purchasing the entire server.

Dedicated hosting is recommended for people who wish to get hold of an entire server. Then you can have maximum server resources, including RAM, as per the needs you have. If your website has heavy resources, such as images and videos, this would be the right option to consider.

The level of security that you can get out of a dedicated server is high. On the other hand, you will have more flexibility when using it to cater to your unique hosting needs. For example, if you want to use the server to develop a web application, you have the freedom to go ahead.
If you are willing to know advantages of application server , this article can help you!
Conclusion
It is necessary to know all of your requirements before choosing the right hosting plan. It is a fact that if you are well aware of the condition, then you will be able to select the best option for your website.
This article explained the difference between VPS and dedicated servers and concluded that VPS hosting is best for small business websites or large personal sites.
Dedicated hosting is also best for medium to large business websites. Indeed, it is perfect for influencers who experience large traffic volumes.

If you want to compare VPS server vs dedicated server, you should examine all the aspects such as flexibility, price, scalability, and everything you need to scale. For more information, click here .