What Is WooCommerce in WordPress and Why Should Use It?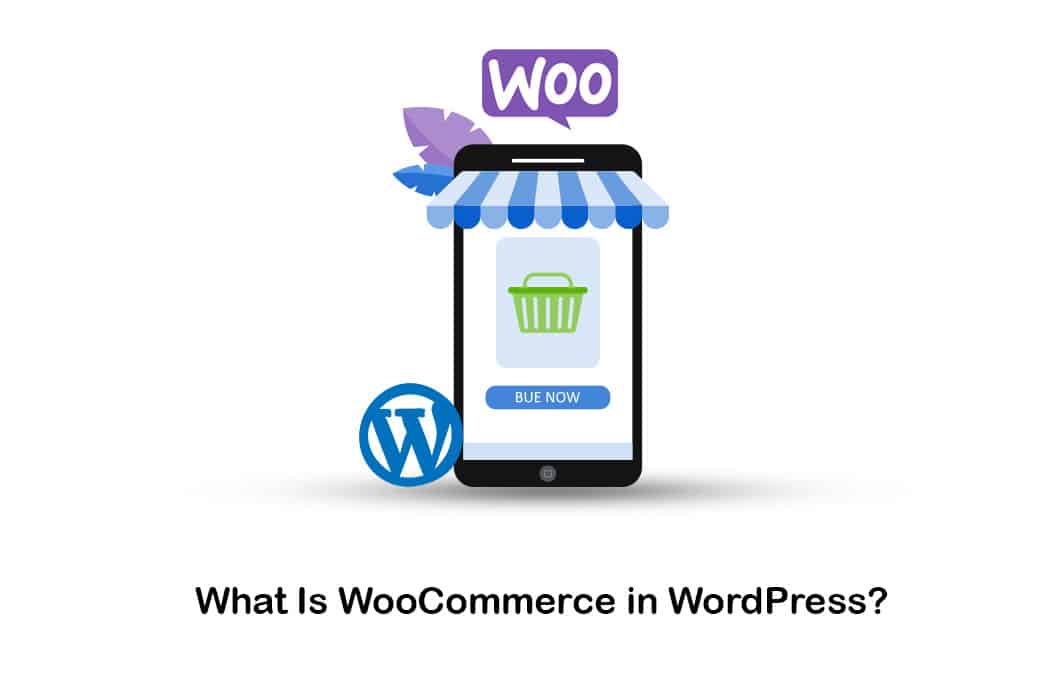 If you want to build an online store on your WordPress website, you need to use the WooCommerce plugin. Let's explore what the WooCommerce plugin is all about. Then you can decide whether it is worth using this plugin to develop your online store. We will share WooCommerce in WordPress and what it can do for you in this article.
What is WooCommerce?
WooCommerce is a plugin that is available for WordPress users. what is WooCommerce used for? You can use this plugin to develop a comprehensive eCommerce store within the WordPress website. Most online stores available out there on the internet are powered by WooCommerce. You don't have to think twice before using this plugin to develop your online store.
One of the best things about WooCommerce is that it is available for free. You can use the WooCommerce online store to sell any service or product on the website.
Apart from selling physical and digital products, you may also use your WooCommerce store to manage inventory, take secure payments, and sell physical and digital products. It will help you to sort all the taxes automatically as well.
Are you willing to know what is wordpress hosting check this post out!
What Does WooCommerce Do?
Now you have a basic understanding of what is WooCommerce in WordPress. Let's explore what WooCommerce is capable of doing. WooCommerce offers the functionality of an online store to your website. You can get that functionality out of the box. All you have to do is locate the WooCommerce plugin in the plugin repository and install it.
The WooCommerce plugin is a user-friendly one. For example, you can get hold of a simple setup wizard, which will help you set up the online store and manage it. You can go through a step-by-step installation wizard, which is not too technical.
After installing the WooCommerce plugin, you should add a WordPress theme to enable the look and feel. WooCommerce is compatible with most WordPress themes you can find. You can pick any official theme and continue using it.
Why Use WooCommerce?
While understanding WooCommerce, you should also know why you need to be using it. WooCommerce is available to you with numerous helpful features.
You can use these features to manage your online store effortlessly. For example, you can get hold of inventory management, delivery status updates, customer engagement features, order tracking capabilities, etc.
As of now, more than 27 million people have downloaded the WooCommerce plugin to create their online stores. It is the most popular WordPress plugin for enabling an online store.
Around 99% of the eCommerce stores on WordPress are powered up with WooCommerce. The convenience of WooCommerce and the powerful features coming along with it are the main reasons why you should be using WooCommerce.
If you are interested to know import shopify to woocommerce , don't miss this post!
The Benefits of WooCommerce
Once you start using WooCommerce, you can experience multiple benefits. Let's take a look at some of the most prominent WooCommerce advantages.
1- Easy Installation and Setup
The steps you should follow to install the WooCommerce plugin are pretty similar to installing any other plugin on the WordPress website.
You can visit the WordPress plugin directory and download the WooCommerce plugin for free. Then you can access the WooCommerce plugin from the WooCommerce admin dashboard.
After you install the plugin, you can get to a configuration wizard. This wizard will walk you through all the essential steps of configuring an online store. You need to follow the steps and get your job done. The store's overall design will be handled by the theme you select.
2- Variety of Practical Features
WooCommerce offers all the practical features that you want to have your online store up and running on the internet. For example, you can use the WooCommerce online store to sell any service or product. You can also add product attributes, including categories and tags. You will also be able to enable product reviews for the products.
Once a visitor comes to the WooCommerce store, you can search and filter by the product type, overall popularity, and star rating. Moreover, you can integrate multiple payment options with your WooCommerce website. Some payment options include Stripe, PayPal, and credit cards are very popular.
You can customize the look and feel of your WooCommerce website with the help of available themes. In case you wish to extend the functionality of the store. Further, you can do it by using the pieces available.
3- Data Control
When using WooCommerce, you will never lose control of your data. That's because all essential data related to your eCommerce store, including order details, purchases, customer history, and even metrics related to the store, are stored in the internal databases of your server. You will never have to worry about losing access to data.
4- Feature-packed Shopping Cart
The shopping cart of WooCommerce is a feature-packed one. You can accept multiple payment types from the WooCommerce store. They include PayPal, bank transfers, cash on delivery, checks, and even major credit cards. If you want to automate taxes based on geo-location, you have the freedom to do it on WooCommerce.
The checkout process of WooCommerce is fully customizable. You can have complete control over the checkout process from the start until the finish. You can select and sell to specific countries out there in the world. On top of that, you can also define the checkout flow URLs.
A variety of currency options are available with WooCommerce as well. You can enable any currency based on your preferences. If you want to allow cart redirect, WooCommerce will also help you with it.
5- Flexible and Scalable
You can configure most of the aspects of your online store with WooCommerce. If you have technical expertise, you can make your online store look as if you custom-developed it. Another great thing about WooCommerce is its scalability. You can continue to add new and innovative features to your online store time.
6- Easy Mobile E-Commerce
The WooCommerce store you develop will load on mobile devices and tablets without any problem. Therefore, you can allow people to have a complete mobile online shopping experience. You will never miss out on a sale from a customer who comes to your eCommerce store from a mobile device.
Are you willing to know how to make a gravatar check this post out!
7- Product Options
If your product has multiple variations, you can list all those variations within the WooCommerce store. This will help you enable various choices for the customers who wish to buy the products. Some of the options you offer to allow the customers include prices, colors, sizes, images, and stock levels.
8- Multiple Shipping Options
WooCommerce allows multiple shipping options as well. If you want to boost the popularity of your online store, having secure and fast shipping is a great way to do it. Local delivery, international shipping, local pickup, or flat rate are many shipping options of the WooCommerce plugin in WordPress.
If you are looking for the PrestaShop vs WooCommerce compared , visit this article!
WooCommerce Disadvantages
Similar to benefits, there are some drawbacks to using WooCommerce as well. Before installing this plugin on the WordPress website, it is worth knowing the disadvantages. Then you can decide whether you will use WooCommerce in the long run or not.
1- Expense of Extending WooCommerce
You will indeed be able to extend the functionalities of WooCommerce. However, you have to do custom coding for it. If you aren't aware of coding, you will have to seek the assistance of a WooCommerce developer.
Hiring a WooCommerce developer is not cheap. You will have to spend around $20 to $100 per hour based on the expertise of the WooCommerce developer.
2- WooCommerce is US-Centered
WooCommerce is a US-Centered eCommerce store management platform. Hence, the features available with WooCommerce might not be ideal for your home country. This is something that you should keep in mind as well. For example, you will see significant differences in the tax calculation methods.
3- WooCommerce Compatibility
WooCommerce compatibility can be an issue for you at times as well. For example, you might be forced to give up a great WordPress theme that you are using because of the compatibility issues of WooCommerce. This is something that you should keep in your mind.
What is the difference between WooCommerce and ecommerce?
E-commerce is businesses via electronic means, and anyone with access to the internet can have an eCommerce website. Woo-commerce is an e-commerce plugin for WordPress to turn into an eCommerce website.
How many websites use woocommerce?
It's more than 6,000,000 website use Woocommerce, which is about 0.3% of all websites.
Conclusion
Now you have a good understanding of what is WooCommerce plugin in WordPress all about. Keep these facts in mind and decide whether it is the perfect online platform available for you to have your store up and running.
If there is no better choice than WooCommerce, you may start using it and experience all the great benefits that come on your way. You will fall in love with WooCommerce and all its great features.