PrestaShop vs WooCommerce Compared; Choose the Best One!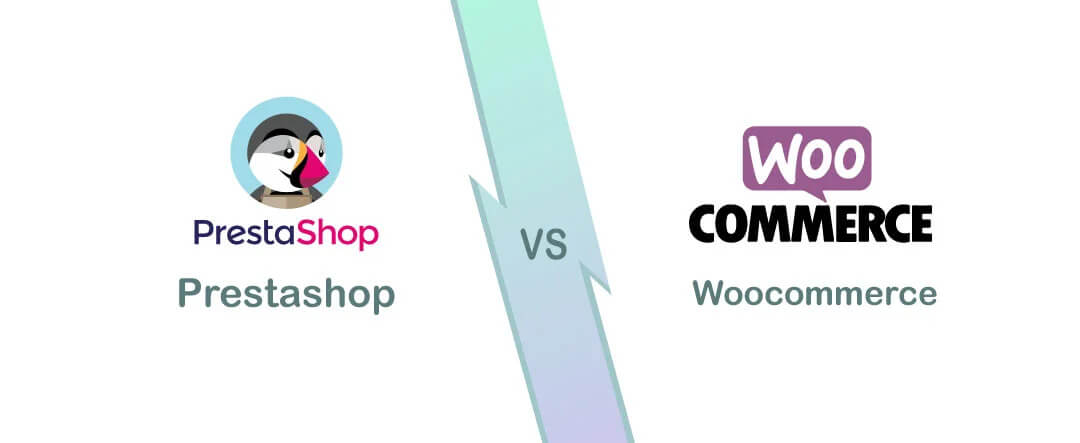 Online shopping has become very popular and is increasing rapidly. Online purchasing is done very frequently nowadays for almost any kind of stuff or service. Hence, setting up an online store and putting your products and services on an online store lets your reach out to the utmost customers eventually and is a boon fr your online business.
Setting up an online store initially could be challenging, but choosing the right eCommerce platform can put you at ease. The two most commonly known platforms are Prestashop and WooCommerce.
Both the platforms have their fundamental eCommerce features that are a must for your online business and are excellent in their way. However, you may choose the one that suits you best for your online store.

Let's go through both the platforms in detail and compare PrestaShop vs WooCommerce 2021 so you can select the one for your online business quickly.
What Is PrestaShop?
Prestashop is a self-hosted, open-source eCommerce platform and is free to use and download. It is user-friendly and has gained popularity, and is widely used as one the most reliable CMS (content management systems) for eCommerce stores.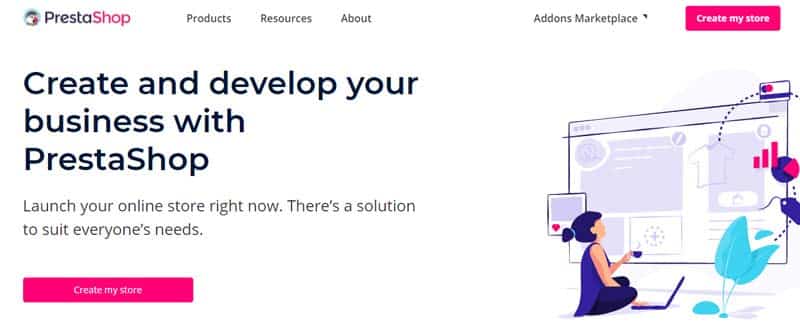 What Is WooCommerce?
It is a free plugin for WordPress and lets you transform WordPress into a complete eCommerce platform with just a few clicks. Hence you can set up an eCommerce store powered by a WordPress website.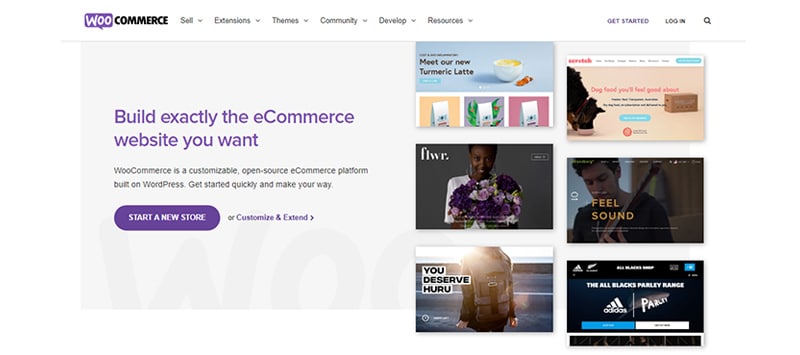 PrestaShop vs WooCommerce
One of the most crucial business decisions is choosing the right content management system (CMS) to manage your online store in the best possible way. Prestashop is one the most widely used platforms till now since it's pretty old and famous. In contrast, Woocomerce is comparatively a new platform that provides almost similar features to Prestashop and grows even better.
1- Themes and Designs Availability
Both of these eCommerce platforms provide numerous designs and themes to make your website look much appealing.
Prestashop
It provides various categories of themes and designs. However, you can not use them for free. Although you can set up your online store free of cost and use one of the given free templates, you will need to buy the themes and designs to further enhance your store website.
Woocomerce
Woocommerce is advantageous over Prestashop in terms of designs and themes. Woocommerce offers a list of great articles and methods for almost every purpose costing nothing. You can find a piece of your choice since it's sorted depending on the business type. Woocomerce also lets you customize the themes and designs accordingly.
2- Security
Both the platforms offer guaranteed security. However, it's quite a sensitive issue as many of such platforms might be vulnerable to hacking. Hence it's essential to compare Prestashop vs Woocomerce security to know which platforms provide the best protection.
Prestashop
Prestashop has a dedicated team, always there to maintain high-level security in every aspect. It has a very well-structured security system. A frequent update of themes and modules is done. But software can always have some vulnerabilities, and that's why there is a security report process to follow if required.
Woocommerce
Woocommerce offers a good security structure as well. The team does frequent security updates to avoid any bugs in the system. Woocommerce is much more prone to cyber attacks as it is a WordPress plugin. Still, its massive community and the plugins and patches availability make it a lot easier to have a secure Woocommerce store.
If you are interested to compare joomla vs wordpress security , this post can help you!
3- Price Range
Prestashop vs WordPress WooCommerce price range, While choosing the right eCommerce platform, its cost comes into consideration most importantly. You can download the latest version of both platforms for free; however, you need to go for paid modules to utilize some extra features and functionalities.
Prestashop
Prestashop is open-source software and offers free downloading. The hosting charges per month would be somewhere around $3 to $350. There are additional charges for plugins, themes, and extensions ranging from $50 to $550. It includes a mid to high range of developer costs. You may also be charged for your domain annually.
Woocommerce
Woocommerce plugins are free of cost. The hosting charges per month would be around $5 to $25. You will be charged with an additional free for plugins, themes, and extensions ranging from $25 to $150. It includes a low to mid-range of developer costs. Hence, wooCommerce is highly recommended since it has no restrictions and is way less costly than Prestashop.
suggest you read our article about website hosting cost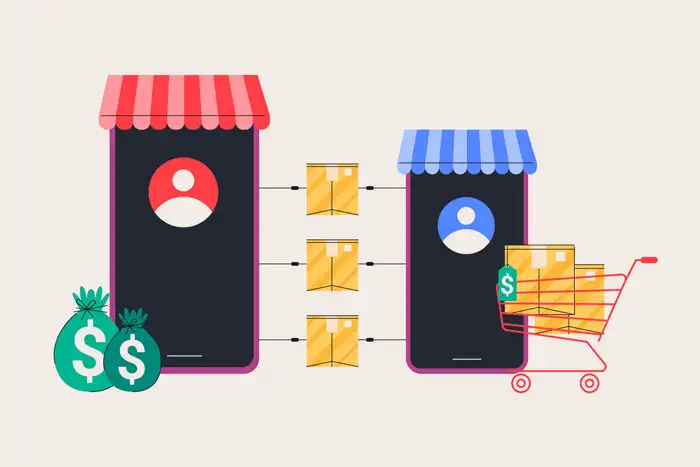 4- Customization
Customization plays a vital role in the eCommerce platform and is highly required for businesses' websites. Both the platform provides good customizability.
Prestashop
Prestashop gives you access to over 3,000 modules to choose from that can be used to add the required feature to your online store. These modules can be customized easily. However, to customize everything on the website, you must have coding knowledge. Prestashop has thousands of add-ons and modules for the increased functionality of your store, but it comes in a price range of $29 to $299.
WooCommerce
WooCommerce offers themes and modules customization etc. and is re-writable by the user. You need not be a coding expert to customize it as it provides a straightforward customization policy for your online store. The add-ons provided can be applied as it is. WooCommerce appears to be better in the customization category than Prestashop.
Suggest you read our article about what does gdpr stand for
5- Features
As an eCommerce store owner, you must choose an eCommerce platform that offers various essential features to operate the online store.
Prestashop offers you all the basic and required features that you need to start with and includes various built-in features. It has all the major carriers such as UPS, USPS, and FedEx, letting the customers choose wisely. It enables you to add various images, product features, and products and includes SEO features such as Google sitemap. If we compare WooCommerce vs PrestaShop, WooCommerce proves to be ahead of Prestashop in terms of features.
If you are interested to know what does malware do , this post can help you!
6- Ease of Use
The Popularity of any eCommerce software depends on the ease of use. If the service is complicated and beyond the understanding of the non-technical person, it will get overlooked.
If we begin with the installation process, the setup time of the Woocommerce software is longer than the Prestashop. Prestashop is a complete platform that doesn't need third-party software to integrate. WooCommerce needs the WordPress CMS to run. So, in this case, first, you have to install WordPress on your server, then integrate woo commerce, which may cause more time to set up.
Merchant gets the instant installation facility in the PrestaShop. You can also run the setup using the manual installation. Many hosting providers offer a quick software installation facility to the users. Use the service to installation the PrestaShop in five minutes.
If you are willing to know the best wordpress hosting service , this guide will help you!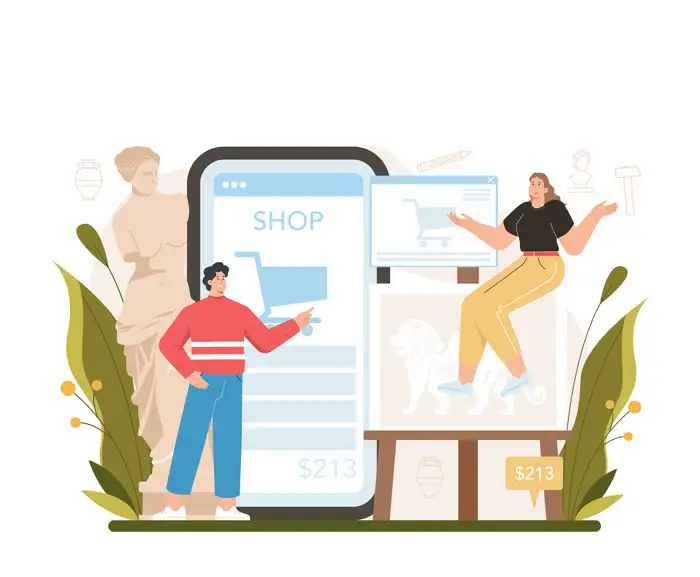 7- Payment Options
Multiple payment options offer an advantage to the eCommerce store. It allows the users to make the payment in their preferred choices. Available payment options also help in building trust in the brand. Default payment gateway such as Paypal, Stripe is usually integrated into the platforms.
WooCommerce
If we talk about WooCommerce, so it offers 100+ payment gateways, including free and paid plug-ins. Once click installation enables the preferred payment gateway on your site, you can instantly accept payment. Receive payment securely through credit card debit cards. Also, the users will be paying through your website and not sent to the payment gateway site.
PrestaShop
On the other hand, PrestaShop comes with third-party payment process integration with more than 250 options. Your users will be paid on your website and not leave to the payment gateway to make the payment. It reduces the bounce rate on the website.
People who are paying will find it comfortable to make the payment on your site instead of visiting another website page with a different logo on the payment page. Change in the brand logo and URL may sound fishy to some users, and they may not proceed to the payment. With the use of the PrestaShop checkout solution, the users will not be redirected to another site. The price is processed through your site. The payment process is compliant with the GDPR, so you will not get into trouble by offering your services online.
For more information about gravatar definition , check this article out.
8- Support
WooCommerce
WooCommerce doesn't have a customer support team to answer your question when dealing with technical issues. Instead of customer support, WooCommerce has a large community where members discuss the problem and solution.
You can join the open forums and ask the question to get the response from the experts. Alternatively, many educational websites offer tutorials, FAQs, and training documents easily accessible on the web.
PrestaShop
PrestaShop developer two direct support services to their users. One is online assistance, and another is technical support. Depending on your need to reach customer support, you can choose one of the options and contact the team to get the information.

The first option is for users looking for free information such as guides, tutorials, training courses, and FAQs. If your problem is more severe and needs technical support, you can reach the experts through forum support. Forum members will answer your queries and give you the perfect solution to fix the technical issue.
9- Scalability
As your business grows, you may have to allocate more resources and services to serve the customers. Therefore, you need reliable eCommerce software that is flexible enough to expand and adapt the modern technology.
PrestaShop
PrestaShop has no limit when it comes to scalability. As long as your web hosting supports the resources, you can add new features, functions, and background jobs to get the desired output. PrestaShop is a database-driven platform that accommodates a large number of customers. Scale up as much as you want and get more customers on board.
WooCommerce
On the other hand, WooCommerce is also providing tough competition to the PrestaShop. A data-driven platform makes it easy to manage and process a large number of entries without any trouble. It has sufficient resources to control everything that you need to run the platform.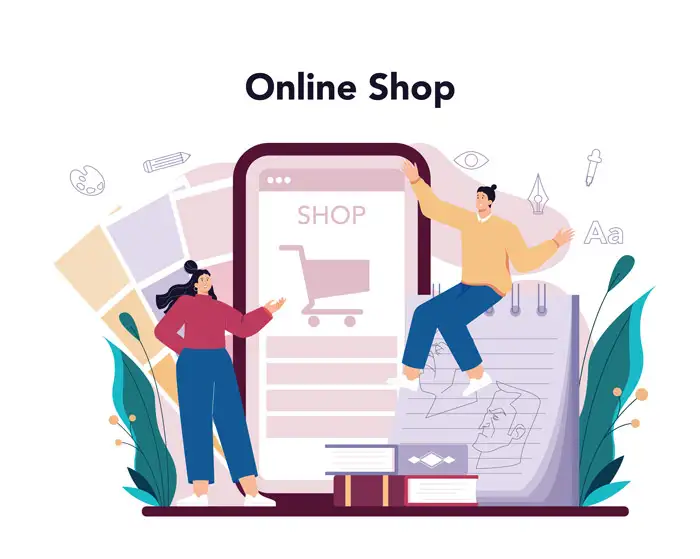 10- Store Management
eCommerce website deals with multiple functions such as product listing, payments, inventory management, shipping, accounting, customer service, import and export, and taxation. Everything essential to run the online eCommerce store is placed in the admin section of the website.
The excellent store management features would save you a reasonable amount of time. You can allocate the resource dedicated from the management on vital tasks.
WooCommerce
WooCommerce gives you instant access to all the required information in the centralized system. You can import and export the data and billing information to your desktop anytime. Online trading and management of the shopping cart are accessible through the platform.
Daily tracking of the orders, payments, and inventory is accessible through the WooCommerce platform. Addons are available to enhance the functionality of the store and boost the performance of your online shop.
PrestaShop
PrestaShop gives you more control over your store management. You can add or delete a product, manage your accounting, admin notification, customer support, sales information, tax information, invoicing, shipping address, and more from the admin section.
If you are looking for how to change gravatar in WordPress , this article can help you!
11- SEO and Marketing Tools
Search Engine Optimization (SEO) and marketing are a vital part of online success. It boosts your ranking in the search engine and skyrockets your growth in the target region.
WooCommerce and PrestaShop come with a dedicated section to manage your SEO need. You can make the SEO-friendly URL, write product title, description and add keywords. Redirect the URLs to the desired page, generate SEO-friendly sitemap, optimize images, etc. Comparing PrestaShop vs WooCommerce SEO features would give you insight into how both the platform works and which one is better. Check the manual of the platform to understand the SEO features better.
12- Add-Ons & Extensions
With the help of add-ons and extensions, you can extend the functionality of the eCommerce platform. Both WooCommerce and PrestaShop offers customization through add-ons and extension. Gives you complete control over your online store, similar to the store made from scratch. Use the wings to add better features, services and improve the performance of your online store.
WooCommerce
WooCommerce themes are limited to the 19 max. However, you can buy the premium themes from third-party stores and integrate them into your online store. Themeforest is the website where developers from all around the globe sell their WooCommerce themes for the eCommerce site. The site has over 48000 options in free and paid themes.
PrestaShop
PrestaShop leads the market with nearly 3200 themes listed on its platform. You can buy one of them and integrate it on your site. Like WooCommerce, you can purchase premium themes from third-party websites and get them for your store. Search for the Prestashop vs WooCommerce speed booster plug-ins to increase the performance of the site.
13-popularity
As you can see in the image below, WooCommerce is much more popular than PrestaShop. But keep in mind that WooCommerce is popular in populous countries.
With over 3.3 million websites using WooCommerce, WooCommerce's market share currently is about 28% in the eCommerce category. In contrast, PrestaShop's market share is significantly lower, at only 3.2%.
Furthermore, in the geographical aspect, WooCommerce is leading in most regions such as the USA, the UK, Iran… while PrestaShop's users are mostly from France and Spain.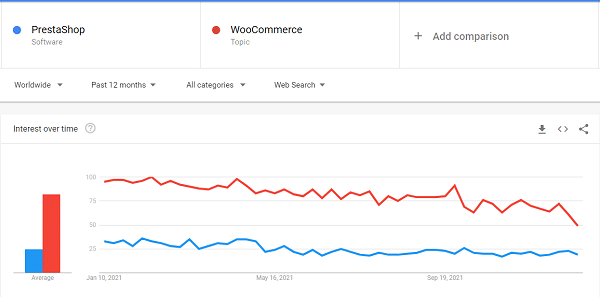 WooCommerce vs PrestaShop; Which One Is Right for You?
Deciding which one is better, PrestaShop or WooCommerce, could be a daunting task. It is advisable to compare Prestashop and WooCommerce based on their services and not their popularity. Every business needs are different; hence the decision has to be made based on the priority of the business. Discuss with your internal team and note down the features that are essential for your business.
Once you have the requirement in front of you, the decision-making will become easy. Remember that none of the platforms is perfect. Some features might not be available on the platform, and you may have to custom-developed them later.
The good thing is both the platform offers the entire customization facility. Therefore, if you find any limitations in any forum once you add them to your website, you can later develop the custom plug-in by hiring a professional developer.
WooCommers and PrestaShop are leaders in the eCommerce solution. You can never regret your decision to obtain one of them for your eCommerce platform. So choose wisely and start your online business today.
If you are interested to know migrate from Shopify to WooCommerce , don't miss this post!
Conclusion
When it comes to comparison between WooCommerce vs PrestaShop, it is quite crucial and tricky to choose the best eCommerce platform. So how do you decide that which is better, Prestashop or WordPress? Looking at all the mentioned points, we conclude that WooCommerce is a better option than Prestashop than design, cost, features, etc. WooCommerce offers various free plugins and works best. It also includes all the features of WordPress that incorporate into the development of your online stores. If you need more information check this article out!