Best Online Marketing Strategies for Small Businesses in 2023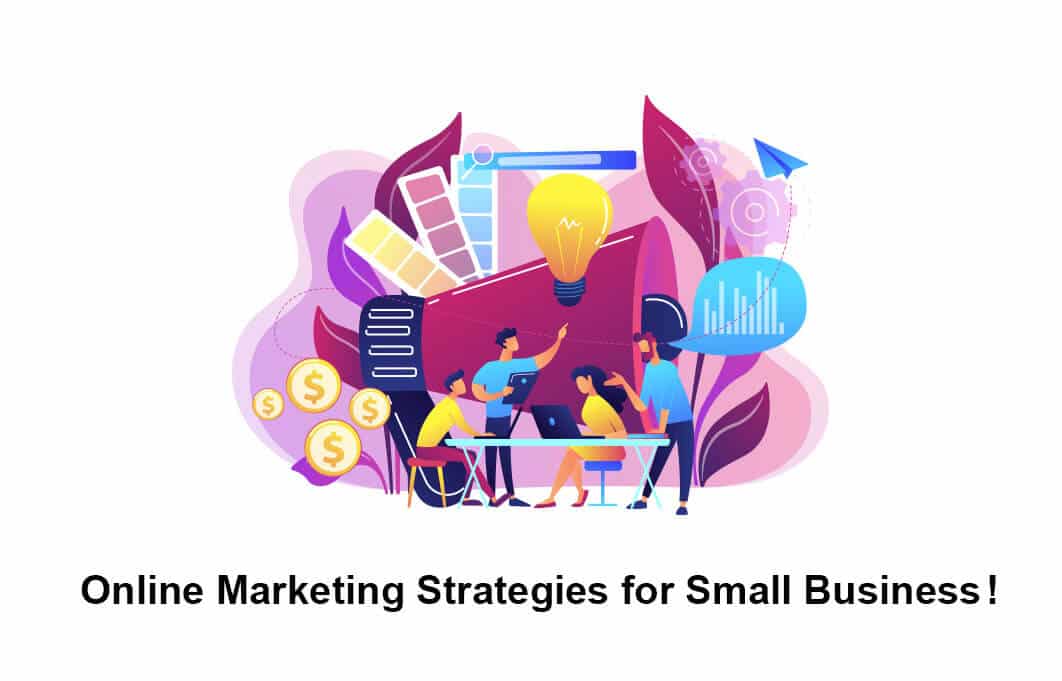 A profit-making and quality-providing service has always been a policy of any business. Looking into the current demands of internet users, taking your business online can be a new way to boost your sales. There are both free and paid online marketing strategies for small businesses available on the web, which can help you grow your business.
The best part is that you don't need to invest anything to drive your business model online at first. You can start with the free marketing strategy for online businesses. Later, you can invest in services, tools, and ads to get a better outcome. In this article, we will offer practical how-to-do marketing for a small business that you can instantly start using.
There is much to cover. So let's dive in!
Suggest you read our article about How to find all pages on a domain
Best Online Marketing Strategies for Small Business
Nowadays, there are so many practical and cost-effective strategies that can be used to grow your online company from scratch. Take a look at these tactics to learn how to do marketing for a small business and what is best marketing strategies for small business:
1) Use Google My Business
Google business is a completely free marketing strategies for an online business to help people take their businesses online. It condenses all your various Google platforms into one central core, including your Google+ profile, Google Maps profile, Google reviews, access to data on Google Analytics and Google Insights, etc.; all of these activities have to clime up credibility and visibility of your platform.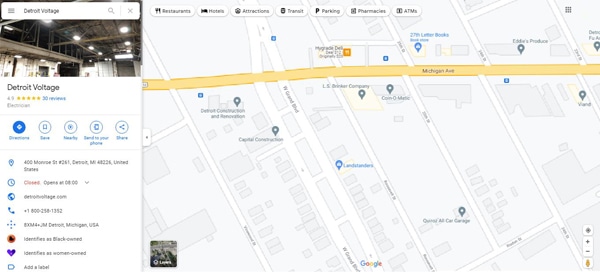 Submitting business to google is a straightforward task. If you have an android or iOS device, download the Google business app from the play or app store and fill in all your business details. The same approach is also applicable to the google business website. It usually takes a few days to verify and shortlist your business in Google maps. For example: if someone searches on google for the best tattoo shop near me, It will suggest your shop with all the uploaded details on the top.
2) Create Social Media Accounts
It is one of the best free online marketing tactics for small businesses. Socializing your business means creating Facebook or Instagram pages with your shop name. It costs nothing to create a page on Facebook or Instagram. You only need to navigate the page section and fill in details about your business to complete the process. It is a decent way to put all your customers together and update them regularly regarding your services. You also can revamp the necessary details about offers, discounts, and opening hours to make them clear about your business actions.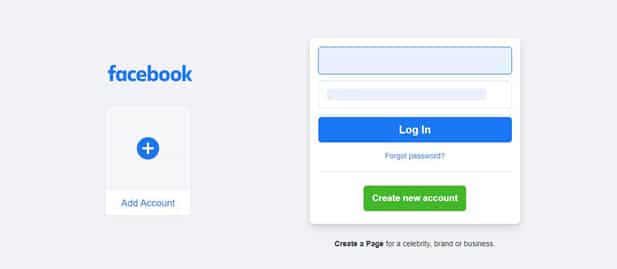 Social media is a multi-vitamin medication for businesses. It is non-negotiable. If you want to overgrow as a business, you must invest blatantly on social media platforms. It's no secret that most social platforms operate on a pay-to-play model for brands. But there are still many ways to improve your organic reach.
Organic content should dab followers with a stroke of value. Give people a practical, logical reason to follow and share your posts. That could mean entertainment value, quotation of wisdom or motivating content, or the opportunity to connect with a group. For instance, Longman's Twitter account taps the dictionary for its full value capability. Putting the tweeting the Word of the Day aside, the account tweets "lookup" trends often feature as they are relevant.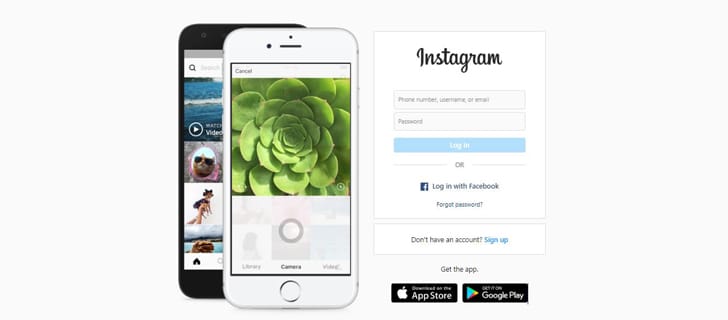 However, people connect with genuine character more than products and services. Moreover, consumers increasingly want to know the faces behind a brand. A recent survey by some experts in E-commerce asked consumers what they cared for when making decisions about brands. The answer? How the company treats its immediate figures and audience.
Use tools like Mentionolytics to keep tabs on comments and mentions across all platforms and bring up your response time.
Tip: There are important issues to look out for. Here are some examples:
Instagram should not be hibernated for more than an hour. Use the story option.

Do not leave a comment on an incoherent page.

Do not fight. Maintain the "cultural fit"!

Provide the best quality in content production. This is your showcase, so buy the best pine tree for the New Year and publish the first-class photo.
3) Upload Videos on YouTube
YouTube is a free and most traffic-driven online platform. Usually, people of all interests come to watch videos on YouTube. Using this platform is a good marketing strategy for small business owners. They can post videos corresponding to their product to grow more subscribers and new customers. They can update their contact details on the video description category to make their customer aware of their business value.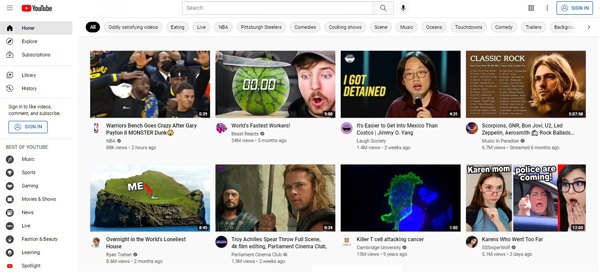 Linking your Facebook and Instagram pages with a YouTube channel is also a suitable strategy to administer engaging customers. You can also utilize the YouTube live stream feature to test customers' engagement with your product. Here again, the concept of cultural fit highlights itself. Not only must you be sensitive to it, but I tell you that you have to be obsessive and strict towards it.
4) Use WhatsApp Business App
It is one of the best marketing techniques used in small businesses to create recurring clients for your business. WhatsApp is the Most used online platform globally, so it's better not to take the risk of ignoring it. Minor business persons can promote their business on WhatsApp by downloading the WhatsApp business app from Play Store, iOS, Windows platform, etc.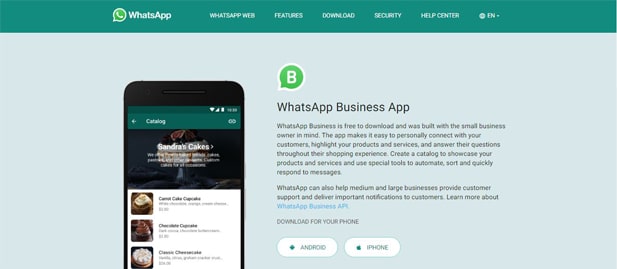 Steps to Install WhatsApp Business
Download the

WhatsApp Business

Verify your business phone number.

Restore your account from a backup, if you wish.

Set your brand name.

Build your profile: go to More options > Settings > your business name.
After creating an account with their shop name, they must take the WhatsApp number of all new customers who visit the shop. A businessperson can promote their products by making a WhatsApp broadcast or multiple groups. It is the most comfortable way to regularly inform about new products and discounts.
5) Create a Website or Blog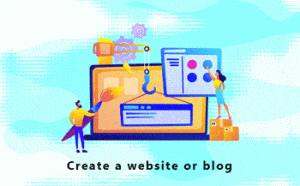 In Small Business Marketing Strategies, small businesses can hire someone to create a website for them to add more professionalism. Nowadays, coding has been a part of primary studies, so creating a web page is no longer difficult.
Buying a domain of your brand name can also be an option to add more sincerity to the business. A website will help you display all details regarding your service and build a strong portfolio of past work to raise customers' interest.
For more information about content creation , check this article out.
6) Become an eCommerce Seller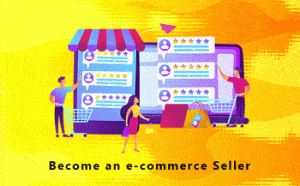 It is the most trending method for driving sales for your business across any part of the world. Becoming an e-commerce seller means registering your business on online shopping websites like Amazon, eBay, Flipkart, etc.
All the products you see on this website are only a customized collection of products sold by small and large enterprises. Every e-commerce website has a seller option for bringing new merchants on its website for posting the product.
The process is straightforward, and people in the exchange only need to verify their store details. The e-commerce services manage the rest step, like pickup and delivery of the product.
There are some steps You can do for having successful small business marketing strategies:
Research eCommerce business models

Start an eCommerce niche search

Validate target market and product ideas

Register your eCommerce business and brand name

Finalize your eCommerce business plan

Create your online store

Attract an audience to your eCommerce website
7) Start Email Marketing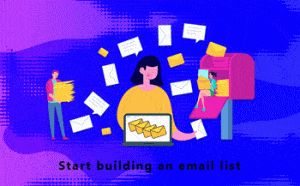 Most of the customers visiting your website won't purchase from you by the time. So it would help if you captured contact info for additional marketing, and in this regard, "lead nurturing" is an effective way to sell. At the same time, email remains the highest converting channel for interacting with leadership.
Having an email list is a necessary option among online marketing strategies for online companies, usually for growing any digital business. Nowadays, email marketing tools are available to send automated bulk emails regularly to customers. Most of these tools don't charge a penny until you build a list of 1000 or 5000 customers.
Users can select such an appliance for utilization. It can be an acceptable way to organize your customer based on their product and service involvement. Businesspersons who know to operate these tools can quickly build a customer list for free.
Some lucrative outcomes of email marketing are mentioned below:
Low price

Universal reach

Easy to use

Communication Immediately

Easy to run

Easy to be consistent
Now you have your email list segmented out, and it's time for split testing. Split testing (or A/B testing) means you are testing different conversion items in the face of each other to see through which your audience responds best.
Here are some hints of items within an email you would go through by A/B testing:
Subject

Content

Hook (the first sentence or paragraph)

Design (color, layout, length)
The next thing to focus on is the text and content of the work that is supposed to drive a real-world campaign. If you want to get the best result, choose the best title.
Your every word should be deceptive, and your content should grab the reader's attention. Today, all online campaigns are designed based on engaging the audience.
Essential Email marketing best practices procedures:
1: Start by building the email database
2: Help out your email marketing with an email autoresponder
Generally, E-mail is a more effective and significantly considerable way to acquire customers than social media so far.
8) Run Solo Advertisement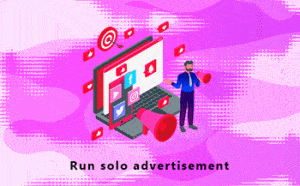 In effective marketing strategies for small business, Promotion or advertisement is the fastest way to grow any business online. Advertising here doesn't mean running only Google and Facebook ads. To run ads on these platforms, the user needs to know lead optimization, audience targeting, landing pages, etc. So, the best internet marketing strategy will be running solo ads.
Solo advertisement means promoting your business via Facebook or Instagram, groups, etc. You can directly contact the moderator of any page to promote your product and bargain about the pricing to run targeted ads at cheap rates. Collaborating with two businesses is also a method to boost your sales.
9) Initiate Content Marketing
A quarter of the marketers have a communal tenet on the serendipity of the instants that content producing would have done for them. Content marketing, however, is challenging and needs every feature and expectation to be done well:
Quality of the text

Coherent topics

Search engine optimization (SEO)

Optimization for users

Consistency and crowd puller
Content marketing is an influential strategic marketing attempt focused on creating and distributing valuable, relevant, and consistent content to attract and retain clearly defined customers and, eventually, drive lucrative audience action.

Content marketing includes educational essays, Ebooks, videos, entertainment materials, games, and webinars that answer people's straightforward questions and provide them with content they seldom can get elsewhere. It's the best method of boosting your product, no matter how common, into something unlike everyone else's.
Essential content marketing best practices procedures:
Strategize and plan your content marketing.

Research your content and perform keyword research.

Focus more on evergreen content.

Personalized communication: create audience personas.

Use your analytics to optimize your content.
Crucial to content marketing is to create valuable, relevant content, as perceived by your audience, and not just once, but evergreen ones. You can do this by determining the needs and problems of your target customers.
For instance, if you're accounting for a skirt store, an example of valuable, relevant content would be an article like 'Five Effective Ways to make your skirts Look charming Again.' This would qualify as "valuable, relevant" content because it directly addresses a shoe shopper's problem, i.e., taking care of their shoes. And remember, content doesn't just mean articles. It can also mean eBooks, video guides, and even infographics.
10) Affiliate Marketing
Affiliate marketing is an advertising model in which a company can compensate third-party publishers to make out the flux of traffic or leads to the company's products and services. The third-party publishers are affiliates, and the commission fee stimulus them to find ways to boost the company.
Sometimes marketers promote their affiliate programs by offering bonuses to anyone who buys the offer.
For instance, you could give a free eBook you wrote to any follower who makes a purchase. Promotions like this encourage customers to buy by sweetening the deal.
The steps to becoming an affiliate marketer:
Choose a Niche. Research Programs.

Build Your Platform.

Create and Publish Top-Notch Content.

Create Your Ad Account.
You can also hire a ghostwriter to make things easier. Many sites have a strong network of affiliate marketers, ghostwriters, or agent provocateurs—for instance, Commission Junction and Share Sale or urban ghostwriters.
You can enter the items you want marketers to sell on your side, and interested parties will get a specific link to share with their followers.
For more information about gravatar meaning, check this article out.
11) Google Adwords
Google Adwords is a kind of guru of online marketing ways. It has been around a long time, but it has also participated in making good companies. It's beneficial and high-end. If you know what you are doing, it will work very, very gently for you.
If you have run a small business, you could utilize this tool to attract an audience and get ahead of competitors in the foreseeable future. Advertising on Google is an excellent strategy for a small business that needs to reach out to the targeted audience and wants to track their ROI.
The average cost-per-click on Google Ads is $1 to $2 for the Google Search Network and less than $1 for the Google Network. Small-to-midsized companies will spend $9000 to $10,000 a month on Google Ads, which doesn't include extra costs like software.
12) Speak At Events
Public speaking is influential in terms of crowd-puller dexterousness. This would make up authentic and effective communication toward branding and establishing yourself.
While speaking about insignificant events is critical, you can start with short speaking in small groups.
There are some examples of whereabouts you can choose for promoting public establishment:
Local clubs

Business network group

Schools

Mosques

Companies

Among a crew of staff
13) Partner With Other Businesses
Teamwork is invariably more effective than an extraordinary effort; the assimilation of resources with another business helps you do deeds that you could never have done.
It's typical of companies in local areas, even if the clientele isn't local. Your goal is to work out complementary management that provides mutual benefit for both businesses with good companionship.
For instance, small services can have a considerable impact. For example, A small agency can partner with a small-to-medium sized agency to refer clients to each other. A café can offer free coffee vouchers to customers of a plumbing company. A marketing business can partner with an accounting company to provide each other's services when processing a new customer.
14) Join Local Business Groups
Collaborating with local business groups is a unique opportunity to meet other like-minded people who already have partners with you. Having close-knit businesses can always be profitable if it leads to collaboration. Many prominent entrepreneurs are more willing to work with larger ones; some small groups may be able to provide the best for you as a B-2-B partner.

These groups provide an excellent, first-class opportunity to catch up with other smart people, share referrals, identify talent, identify new opportunities, and play a key role in competing in the marketplace.
They are also a significant accelerator in expanding your network around small towns where you want to develop. Network power is often multiplied this way, and if your group takes networking seriously, you can use your seemingly minor connections for critical connections.
15) Work with SEO
The influential and popular ability in traffic is directed to a website through Google searches. While Google algorithms change, a company must decide how to reckon with optimized page keywords to make sure they are still ranking high on searches.
Having a site show up on the first page of results tremendously increases the chances of that website getting clicked on, so a company should do any deed to make sure that's which level and rank they are on a Google ranking.

SEO works by optimizing your site for the search engine you want to rank for, whether Google, Bing, Amazon, or YouTube.
There are also some measures through which you can do it yourself:
Look up your highest-level category pages.

Every SEO program relies on keyword research too.

Understand Your Competition.

Mapping Keywords.

Optimize Your Site.

Produce Regular and valuable Content.

Boost Link package.

Build Your Social Media Network.
16) Write a Column
Writing a monthly or weekly column is really beneficial for introducing your company, if and only if your piece was valuable. There are some ideas on what you can compose as a columnist:
How-to guides

Current events commentary

Interviews with interesting people

List posts

Reporting on trends or events
Putting these issues aside, you need to believe its power. These experts create banks thanks to their stature on these lucrative platforms.
Make out what you need to write about because it is precious to grasp the aerials of the target audience. This isn't low-key advertising.
But the opposite, it's a chance to gain and build trust with an audience someone else worked hard to make. Furthermore, even if you don't land a column, you might be able to land a guest post, which can be incredible exhilaration.
17) Advertise In Niche Print Media
As long as much of the affairs has moved online, print media still has enormous importance, and in some niches, the audience still has an unquenchable thirst. However, print media is rarely effective as a high-end as solo marketing.

Many people still prefer to spend their free time flipping through magazines. So this group should not be underestimated. They look for specific information reflected in the media in this form. To do this, you need to consider a few points:
Age group affiliated with a particular type of magazine

The income level of a class that typically consumes a particular type of print magazine.

Where your ad is going to be published.
18) Offer Staff Incentives
Your staff might enjoy your product or services. So, it could be a good idea to provide them with a package of items or services they have gusto about.
They know you and can trust you immediately. You can make a package of incentives to provide the colleagues' crew, which is a real effort toward a win-win bargain.
19) Promote A Free Consultation
Coming to professional affairs, everybody wants access to expertise. If you have done an excellent job of proposition yourself as an expert or authority in your niche, it would be great to promote a free consultation to generate new leads.
If we have a brilliant interpersonal sales process in location, this has also established you to achieve a large percentage of outcomes.
20) Influencer Marketing
Influencer marketing is a kind of social media and digital marketing rotating around endorsements and item placement from influencers, people, and institutions who have had a purported expert level of skill or social influence in their field.

Influencer marketing involves brands corroborating with online influencers to market products or services. Some influencer marketing confirmations are less conspicuous than that – brands work with influencers to improve brand reputation.

Crucial here is that the online cooperators are vehemently influential. They have to boost the type of merchants with whom a brand wishes to establish a touchpoint. But it is essential to know that influencer marketing is much more than finding someone with an audience and offering them money or exposure to say good things about you.
But How Do I Run an Influencer Niche?
First, you need to define your goals: understanding how and why you should implement an influencer campaign. Then, determine the target audience for your campaign, keeping your goal in mind.
To be a successful influencer, you need to work with influencers who influence your target audience. From this point, define the best type of influencer for your brand.
Search for these influencers, either manually and step by step, with a platform or an agency. Please make contact with these influencers and then contract them.
21) Webinars
A webinar is an imperative seminar taking place in cyberspace. It is also can hold in the form of a presentation, demonstration, or discussion.
Webinars are inclined to be more interactive than a simple video or case study; however, rarely is it discussed among businesses, even when they are used precisely in a familiar way.
Webinars work well in a specific niche. You will be tested one out to reckon with if it works with your particular and focused audience.

The actual time for beginning and live Q&A makes people feel like they are receiving significantly more value than when watching a video with the same information.
Digital Marketing Tips for Small Businesses
Small businesses are searching for the fit opportunities to stay up due to the recession in the upcoming post-pandemic era. There are some tips to boost our business while the economy goes down.
Build a Strong Social Media Presence
In today's world, face-to-face communication is limited, and small businesses need to have more access to social media to avoid losing customers.

Social media accounts for a significant portion of any business marketing program. Is. Almost all small businesses (89%) invest in social media to keep up with the market.
Business Owners Value Social Media, No Matter Their Age
Most businesses rely on social media for their business: Millennials (91%), Genera Xers (91%), and baby boomers (85%) Use these emerging media to compete and gain more market share. They do it every day. Every single day.

In addition, they are looking to make more use of emerging social media and the Internet by 2020. 50% of millennials, 31% of the Xers generation, and 26% of boomerang kids want to focus on social media as much as possible.
Use In-House Digital Marketing Resources
Small businesses use few resources to present creative digital marketing ideas to their business.
Most of their jobs (63%) rely on in-house employees who innovate and their other responsibilities in digital marketing services. Here is a small statistic: Only 16% of small businesses employ employees who focus only on digital marketing.

In the current context, hiring for most companies has stopped due to cost reductions, and many jobs are entirely extinct, so many companies have to use the skills of their employees for digital marketing.
Determine Your Small Business's Main Goal
Naturally, having a goal is all well and good, but having a goal to evaluate the success of your digital marketing efforts is not only very important, but it can also set the stage for your growth and direction towards a first-rate achievement.

Before starting a small business marketing program, companies need to determine their primary goal for digital marketing.
Frequently Asked Questions
How Do Small Businesses Do Digital Marketing?
Optimize your website for mobile apps.

Create a Google My Business list.

Understand your audience and your target for digital marketing.

Invest in local marketing groups.

Start a blog; incorporate content marketing into your SEO strategy.
Conclusion
The era of online marketing and intelligent customers has already started. Nowadays, people check reviews and discounts from shops before purchasing any product.
In such a condition, the above best marketing strategies for online businesses can help the owners to become a part of the competition.
The sooner you begin to take your business online, the more customers you can grab in a short time. Businesspersons can utilize all these methods of marketing to grow their businesses. For more information, visit this site.