What Is Google Analytics and How Does It Work?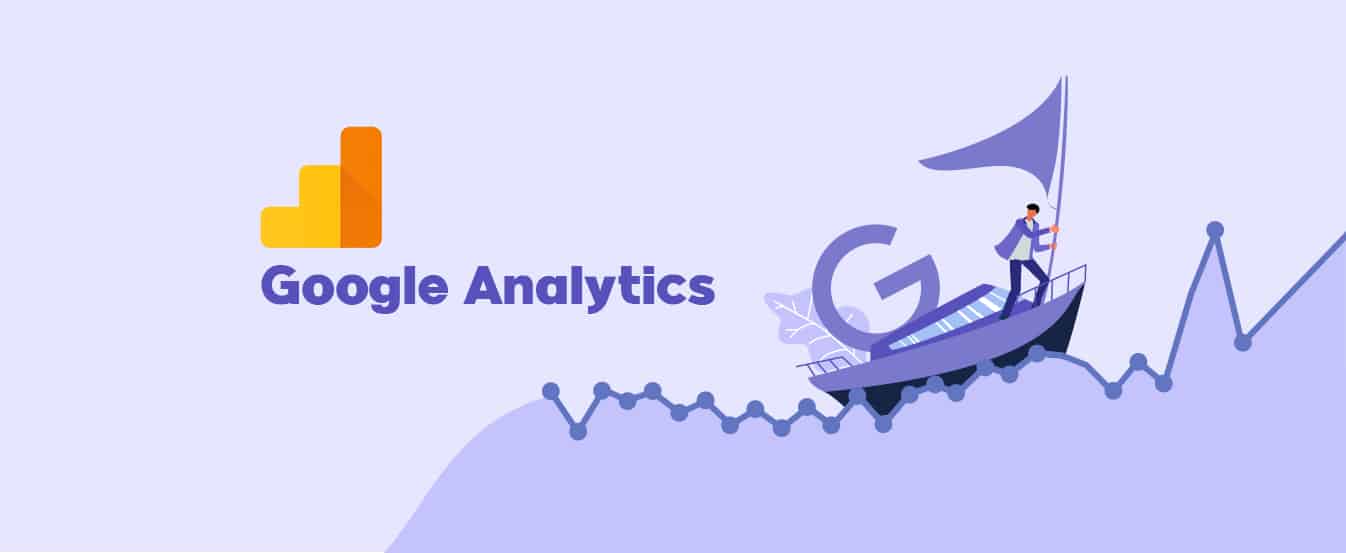 Google Analytics is a professional solution for web traffic monitoring that has been released for free and offers rich and highly-used tools for controlling website traffic as well as marketing a website.
The Google service was originally developed by the Urchine suite of software, which was later purchased by Google to develop and refine its analytics tool, then later was renamed to Google Analytics.
The company did not offer this product to the public early on due to high demand, and with a lottery system among registered users, it offered limited service to its customers. Later in late August, the company announced that it would release its Analytics service for free.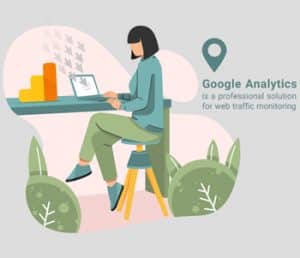 With Google Analytics you can target your website ads and know exactly what is your general audience and their geographic location. In this article, we will offer a brief introduction to what is Google analytics definition and explain several basic concepts about this tool.
If you want to know the best online marketing strategies for small business , click on the link provided!
What is Google Analytics?
Google Analytics is an online platform that allows website users to analyze and track their marketing and SEO efforts all in one place. Everyone can use it in the Google account, and there are both paid and free versions of the software.
Google Analytics works on the following elements:
Number of visits

Visited pages

Their duration

Sources of traffic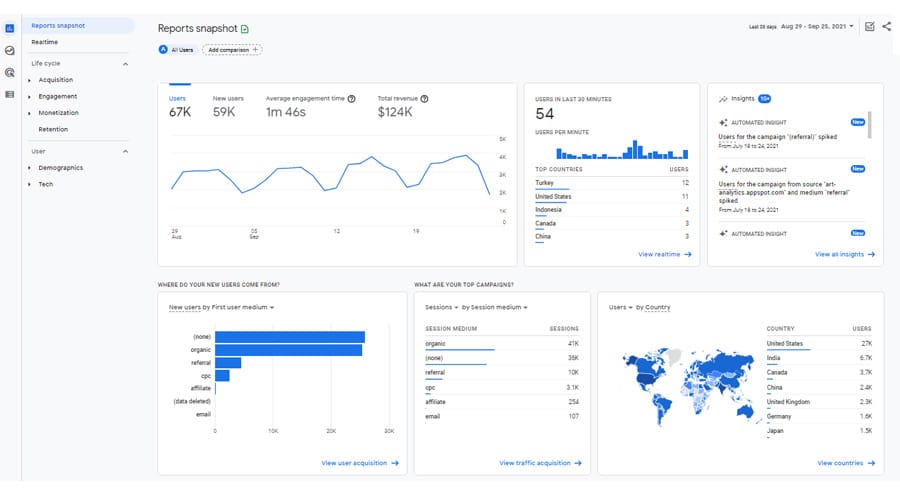 For many professional companies, using the Google Analytics solution to analyze and control their website traffic is a must.
Even if your organization is responsible for managing and monitoring hundreds of websites, the Google Analytics tool will still save you considerable time and money by providing the right analytics and control solutions.
A report shows that 5% of the world's top 10,000 websites use Google Analytics to analyze visitors as well as provide new solutions to make their websites more popular.
If you are wondering about using google analytics for seo , check this article out!
How Does Google Analytics Work?
Now you know what is google analytics but how do analytics work? Google Analytics uses first-party cookies as well as Page Tag codes, called Google Analytics Tracking Code (GATC), which are Javascript-type to collect information about visitors to your website.
In fact, by activating the code used to track your website, you will enable Google's robots to view your web pages individually and provide them with all the information they need about your visitors.
The tool can also provide a complete report on your website's advertising. Google Analytics will also be able to anonymously monitor the behavior of visitors to your website and collect information such as the visitor's whereabouts, tasks, and links visited by him on the website, and any other activity to provide to you.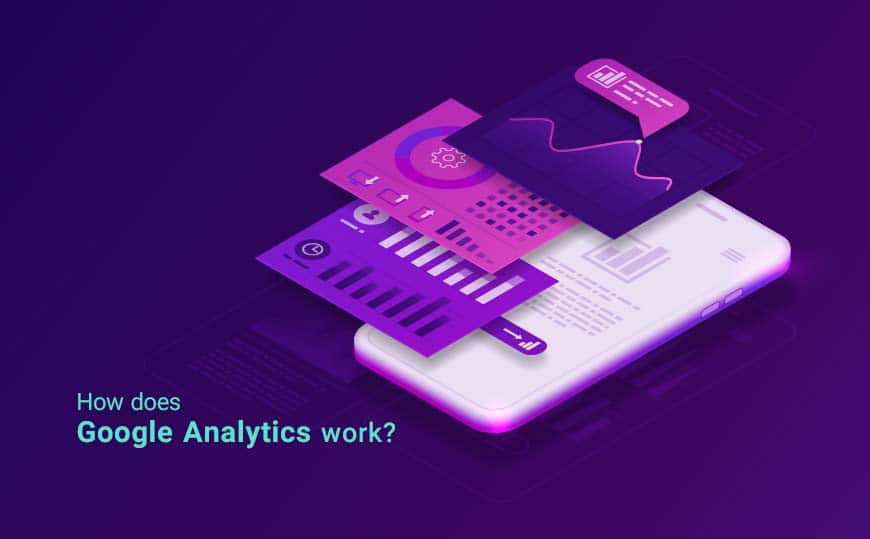 Other types of Google Analytics reports can be to track the visitors who have used a mobile phone to view your website, record relevant information about how many technologies your visitors have used, such as Ajax, Flash, and more, as well as details. You will also be able to customize a new report in a new format.
In addition to the above reports, one of the top features of this tool is to provide a complete image report of the number of visits to your website by file.
All of the above information can be easily collected in a graphical and understandable user interface by performing several simple steps. The Google Analytics function does not cause any traffic problems or overloads on your website, and you do not need to install additional files in your hosting space.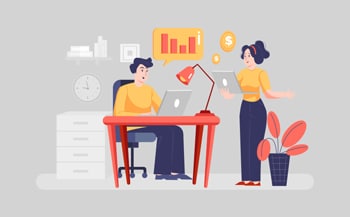 Some browser tools, such as the Ad Block or No Script Firefox b
rowser tool, prevent GATC codes from being used to track some visitors.
Also, some network privatization software, such as Tor, changes the IP address of the visitor to an unrealistic address, which may cause errors in geographic statistics recorded by Google Analytics.In addition to the above limitations, in some cases, some visitors may use a browser that does not support Javascript or manually disable it, which may prevent Google Analytics from registering their information.
But not all of the above limitations still prevent you from using such a great tool for analyzing your website, because despite the percentage of errors in calculating and analyzing visitors, Google's analytics tool is still a powerful and intelligent tool.
Suggest you read our article about google analytics mistakes
What Is Google Analytics Used For?
In this part, we want to talk about what does google analytics do? If we want to mention some of the google analytics benefits, we can refer to the following advantages
You don't have to pay anything thing to use it

Google Analytics collects data from your website automatically

You can build your customized report

You can easily integrate it with other tools

You can measure internal site search

You can understand why visitors are bouncing off your website

You can detect valuable data about your audience

You can find out what kind of content you should write
If you aim to know how cloud computing works , check this article out!

1- You Don't Have To Pay Anything Thing To Use Google Analytics
There is no need to charge you anything for using this product. Plus, Google Analytics provides you with numbers and statistics and also important information to help you increase your website's performance. In this way, you can invest a reasonable amount of budget in some other important resources.
If you are willing to know the seo writing meaning , this post can help you!
2- Google Analytics Collects Data From Your Website Automatically
Using Google Analytics, there is no need to put the data into spreadsheets or documents and reduce your work time.
You can access your reports immediately without any delay and this feature not only saves your work effort but also gives you immediate access to the reports. Since you can implement strategies for the better performance of your website.
3- You can build your customized report
Do you know what is a custom report? A custom report is a report that you create. You can choose one of the many reports that Google Creates in Google Analytics, or can even create your own customized report using the drag and drop interface. You can select the dimensions and metrics and determine how they should be displayed.
To create a custom report, you should:
First, sign in to Google Analytics

Now, navigate to your view

Click Customization and then choose Reports from the drop down menu

Click Customization and then + New Custom Report

Enter a Title

Now, click +Add a Report Tab

Choose a report type: Explorer, Flat Table, or Map Overlay

Define your dimensions and metrics

Then, click +Filter to limit the report to specific dimensions (Optional)

Select where the report should appear.

In the end, click Save
4- You Can Easily Integrate Google Analytics With Other Tools
Just like all other Google services, Google Analytics consists of a clear and easily usable dashboard. You are not limited to only using it on your desktop and you can download the app onto your smartphone or tablet retaining all the same features.
You can use Google Analytics with all your devices to easily apply data to other well-known Google products as well.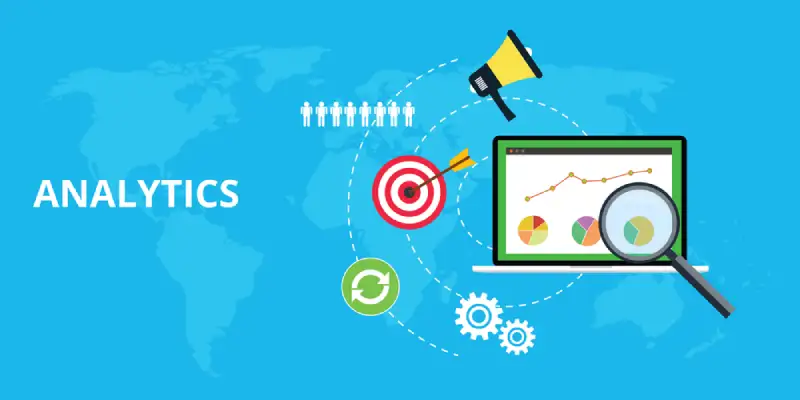 5- You Can Measure Internal Site Search
The site search reveals what potential customers are looking for after entering your website. Google Analytics allows you to track the internal site searches with a little customization.
Using the internal site search, you can have a better comprehension of what people are searching for on your website. With these insights, you can make necessary additions or changes accordingly to improve the performance of your website.
6- You Can Understand Why Visitors Are Bouncing off Your Website
Bounce Rate is one of the most important criteria which refers to the percentage of visitors who exit your website after visiting only one page.
A high bounce rate means that visitors are coming to your website but are not finding what they are looking for.
But don't worry, because Google Analytics provides a detailed report of the pages that have a high bounce rate.
The reason for a high bounce rate could be that your landing page is not attractive enough for users to sign up or maybe your website is not optimized properly or maybe. therefore, you can find solutions to reduce the bounce rate of your website with a detailed report on it.
7- You Can Detect Valuable Data About Your Audience
Using Google Analytics, you can discover important information about your audience to determine which channels direct most of the traffic to your website.
The Audience section provides a lot of data about the people who visit your website like their gender, age, devices, interests, and location.
8- You Can Find Out What Kind of Content You Should Write
Content can help you to get a lot more traffic and potential visitors and also help your ranking in the search engines. Indeed, Content that is easy to understand is important for the user experience.
Google Analytics can assist you to keep a track of all the content that receives shares and views. You can increase the top viewed blogs so that they appeal to the customers in a more productive manner.
Attribution models in Google Analytics
By the attribution model, you can assign the contribution value to the objective of each of the channels that intervene in the customer experience.
The attribution models that Google Analytics puts at your disposal are:
Attribution of last interaction

Last indirect click

The last click of AdWords

First interaction

Linear attribution

Attribution of deterioration of time

Attribution according to the position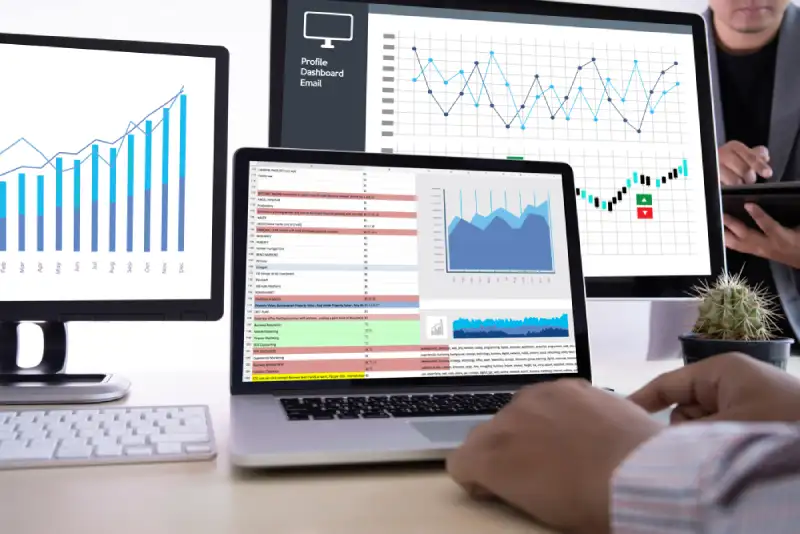 The Most Important Metrics in Analytics
The three most essential and important metrics in Analytics that will be fundamental to optimize your results are:
Average time on the page
This metric calculates the time that the user spends on your website. Google Analytics provides you information about the average time spent on the website, but not for each user.
This information can help you discover important factors such as:
The level of interest induces in the reader.

The average reading speed of the page.

The level of the meeting of your web page.
An essential data for some websites is the time of permanence, especially those focused on putting a value on their contents. However, for any web page, a longer permanence time is always equivalent to success.
Interests
One of the essential aspects of marketing is to identify the interests of users, those who may be interested in your offer. In terms of content marketing, it is essential to understand the interests and issues that influence your customers.
In order to connect with customers, it is important to have information about them. Google Analytics provides you this information through the keywords or concepts used in the search.
The interests are the themes and words that make the clients closer to you. Through these interests, you can better determine the keywords you use on your website. What will help you create online marketing campaigns with more chances of success?
References
Do you know where do users come from? One of the best ways to find the origin of the readers of your website is to know what other websites link to yours.
References are the indicators that will tell you what websites your readers come from. This data is shown in a table that considers those traffic sources that provide you with traffic.
The data of the references is essential. Knowing the sites that refer you is a basic fact that will allow you to build links with them. Remember that one of the columns to be able to position better in Google is to get valuable links to your website.
Should We Enable Google Analytics?
Google Analytics gathers a lot of personal data and it is a potential responsibility for your site. Many website owners go wrong to do this, but you should reveal to your visitors your use of Google Analytics to track them.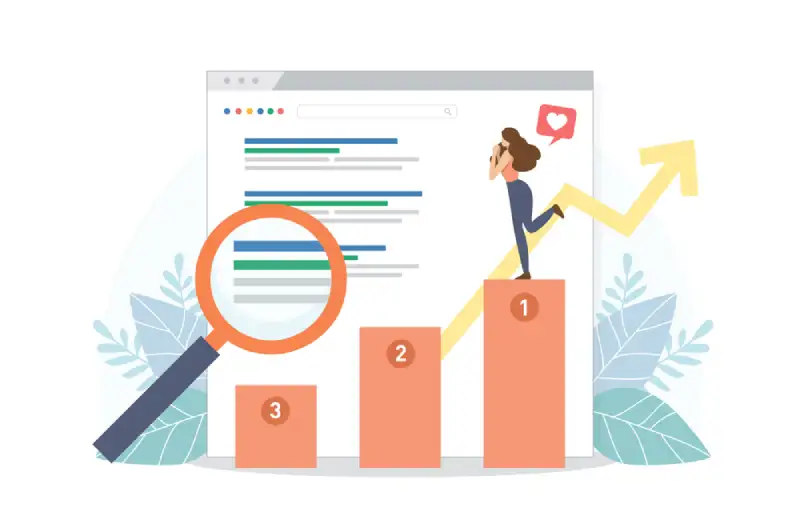 Frequently Asked Questions
1) Is Google Analytics Hard To Learn?
Although Google Analytics offers complete insight, it is not difficult to learn. Marketers can easily earn these skills through certification or on their own time.
2) Can Google Analytics Tell You Who Is Visiting Your Site?
One of the common questions among users is that "how can I see who is looking at my website?" It is able to provide some information about who is visiting your website via Network Report.
So if people don't use an alias or visit your site from a business branded' network, you can't recognize who is exactly visiting your website.
3) Is Google Analytics Safe To Use?
Since late April 2016, Google Analytics safely sends all information from your website to Google's servers. This implies that when somebody gets to a non-secure page on your site, the information being gathered will be communicated utilizing encryption. This makes it harder for individuals to block the information that is being gathered.
4) Can Google Analytics Track Social Media?
Currently, Google Analytics allows users to track the ROI and impact of marketing campaigns for only 8 social media platforms. To do so, you can go to the "reporting" tab on your dashboard.
5) Is Google Analytics Free?
If you are wondering "does google analytics cost money?", we have to say that Google Analytics is actually a freemium service provided by Google.
It means that small businesses can utilize it free and don't have to pay money. But if a business needs more advanced features, so they should pay for it.
Conclusion
One of the most popular digital analytics software is Google Analytics. Google Analytics is Google's free web analytics service that allows you to analyze comprehensive detail about the visitors to your website.
It also provides valuable insights that can help you to create a successful strategy for your business. For more information click here .