Advantages and Disadvantages of VPS Hosting You Must Know!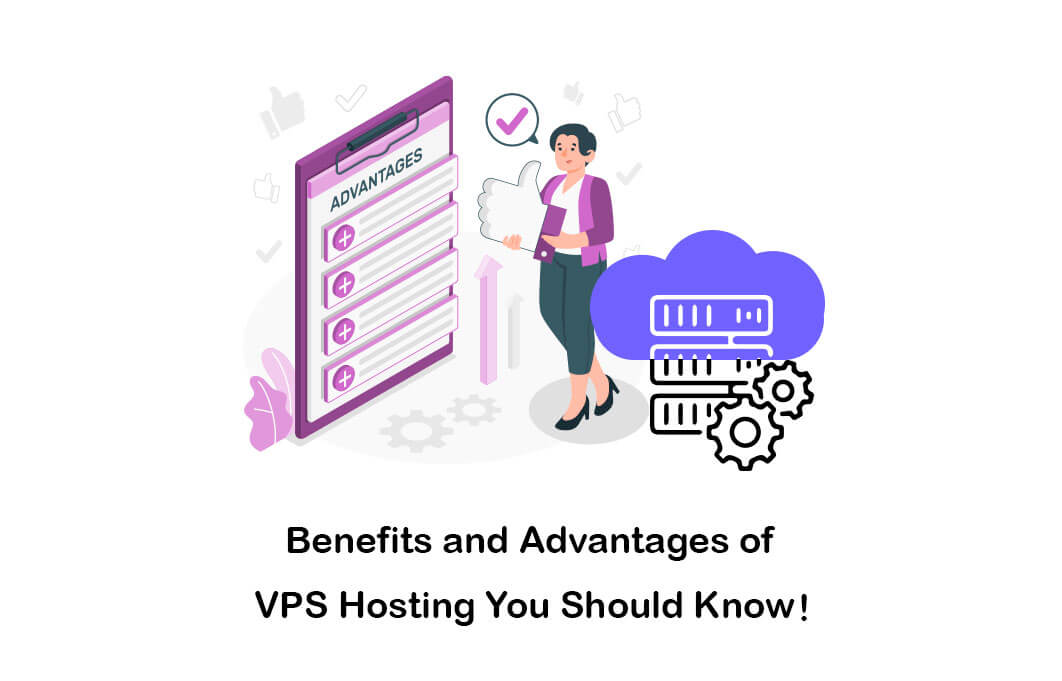 VPS hosting is quite popular among people out there as of now. Before you get this hosting plan, it is better to be aware of the advantages of VPS hosting. Then you can make an informed decision to go for it. Continue to read, and we will share a list of some of the most prominent pros and cons.
Advantages of VPS
As the first thing, let's take a look at the benefits of VPS hosting. They will convince you to invest your money in these hosting plans.
1- Reliability
Shared web hosting is akin to a domino effect. A single malicious user may bring the entire server down. The good news is that shared hosting will soon be a thing of the past. Hosting businesses are increasingly overselling their servers and heaping on client after customer. It will eventually lead to poor dependability and the discontinuation of these services.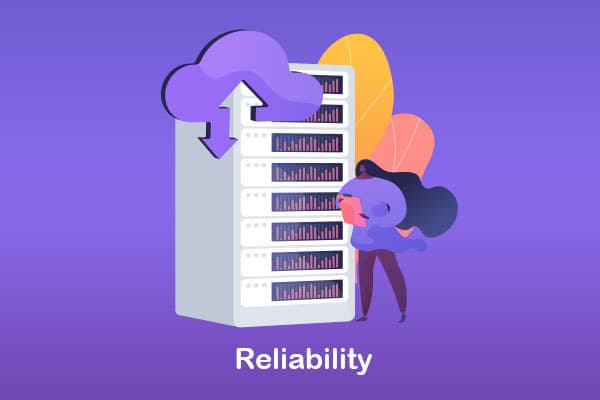 If you choose to host on a shared server, your website's uptime and general performance will be influenced by the other websites on the same server. This implies that if your server also happens to be hosting a 15-year-old web-programming aspirant who crashes the entire server, your website will suffer. When compared to shared hosting, VPS hosting provides more dependability and stability. Usually, just a few servers are hosted on a node. This helps to assure uptime and performance.
2- Security
They cannot access the resources devoted to you since the VPS is different from other users on the same server. You have complete control over the security Measurements of the server. Without having to worry about the other virtual servers, you may install firewalls and other security solutions.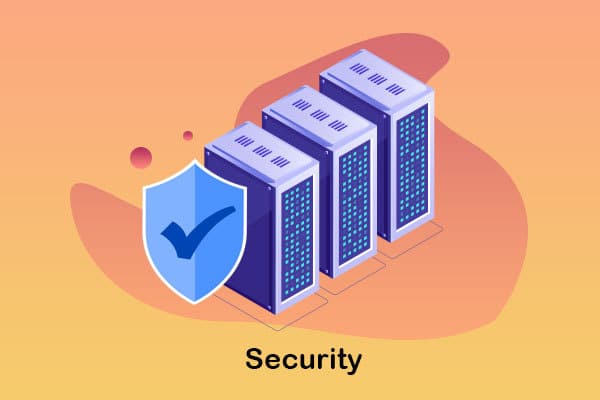 3- Speed
Unlike shared hosting plans, which have dozens, if not hundreds, of other customers using the same server as your company, a VPS will keep your service-website-hosting service apart from the others. This is crucial because websites that share a plan might impact one another, which can lead to issues with functionality.
For example, if a website on the same server as your website receives a lot of traffic, it might cause all of the other sites on the server to slow down. The performance of other websites will never influence the performance of your website if you use a virtual private server.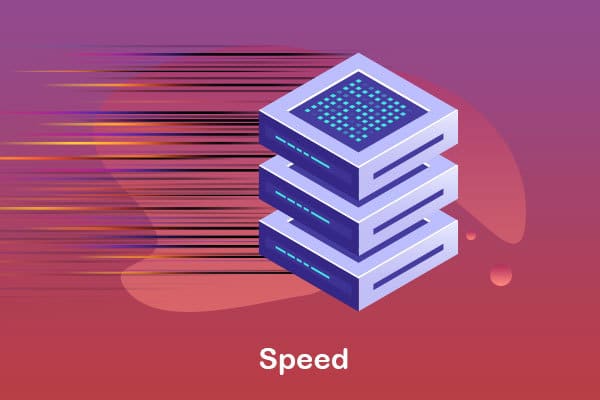 Are you willing to know what is CDN ? check this post out!
4- Flexibility
VPS hosting plans are pretty flexible. You will have some specific needs related to hosting. It will be possible for you to get all those particular requirements catered with the help of this hosting plan. This will impress you, and you will not come across the need to go ahead with dedicated hosting.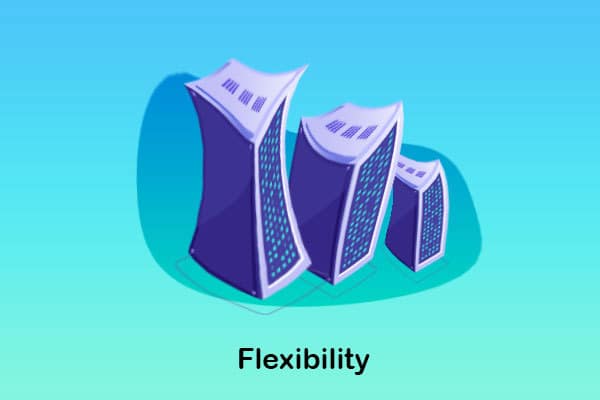 5- Dedicated Resources
The VPS's resources are only allocated to you, like a dedicated server. In addition, the quantity of RAM and CPU accessible is far higher than what is available on shared hosting.
What does this imply for you? You'll be able to manage a lot more traffic while running a lot more programs. All of this is feasible without incurring additional costs, resulting in a win-win situation. This is among the most prominent benefits of VPS hosting.
If you are interested to know cloud hosting vs vps , this article can help you!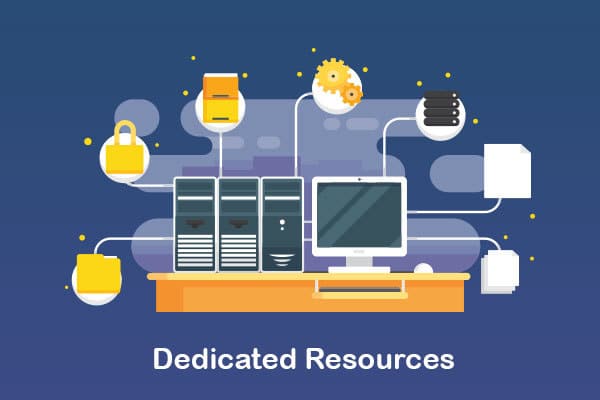 If you want to get Managed WordPress web hosting , click here.
6- Fully Managed Services
If you believed that switching to a VPS meant you'd have to manage your server, you're mistaken. The majority of hosting businesses offer virtual private servers and will handle this for you. Hardware and software upgrades, as well as maintenance, are provided by a good supplier.
They will also offer security fixes regularly. If you locate a service provider who does not give this, it may be in your best interest to keep looking.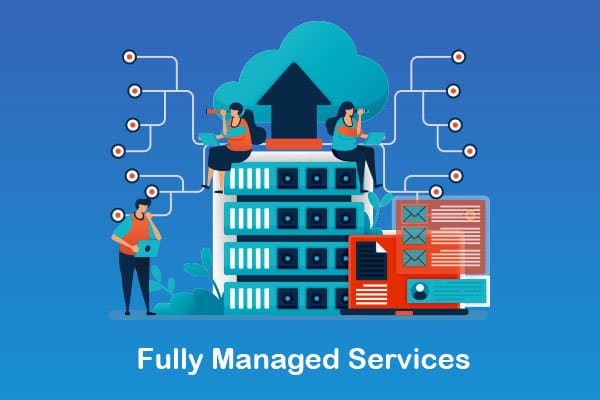 If you want to know best web hosting panel This post can help you!
7- Improved Performance
You may attain a significantly greater degree of performance when additional resources are committed entirely to the demands of your company. Your site will load faster on a visitor's browser due to increased capacity and processing power. As a consequence, you'll see an increase in engagement, conversion rates, and your SERP ranking.

It also implies that any processes operating on their server will run quicker and have less influence on other activities. If you're sending out mass emails or storing up your data, for example, your website won't be delayed. Among the advantages of VPS hosting, this benefit holds a prominent place.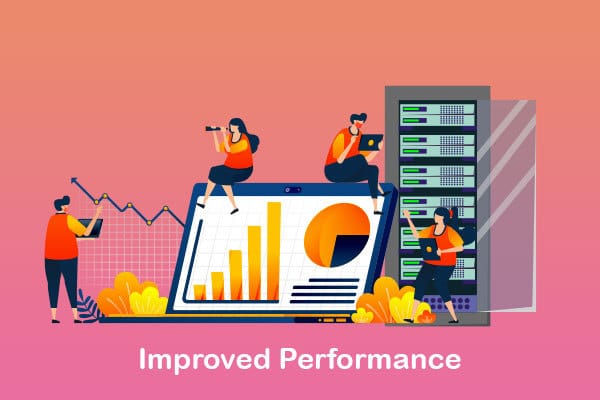 8- Scalable Resources
Anyone who is establishing a new website with the hopes of it growing into something more significant has to scale the hosting resources without experiencing technical difficulties or downtime.

When you use a VPS to host your website, it is contained in a container. Depending on the package you purchase, the container is given a certain quantity of resources. Containers have the advantage of being able to be rapidly and readily repurposed with less or more resources as needed.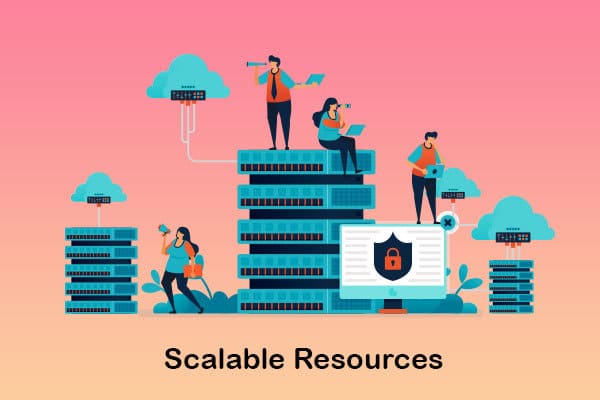 9- Increased Efficiency
Topics linked to green hosting have been getting a lot of traction in recent years. You must be doing everything you can to lessen your carbon impact. VPS can assist you in achieving this aim.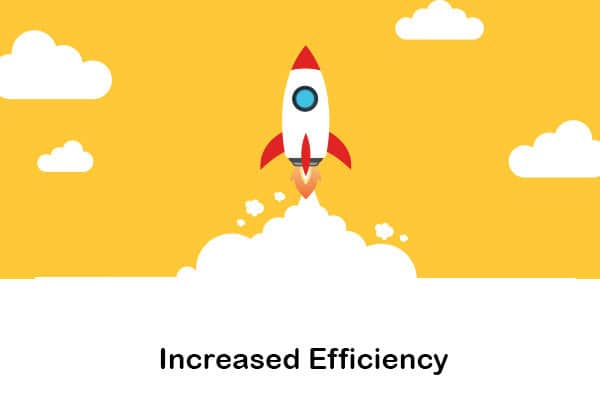 If you have a dedicated server, you are using all of the resources available on that server. It also implies that you are the only company or individual benefiting from the server's power usage.
A bigger dedicated server is separated into numerous virtual settings when you pick a virtual private server. This enables more individuals to share the physical server's resources. It also ensures that resources are exploited to their full potential.
10- Cost-Effective
Many individuals believe that VPS solutions are prohibitively expensive. Prices are likely to continue to reduce as a result of developments in virtualization technology.
While this varies per provider, you may expect to save a significant amount of money by switching to this plan. However, before picking a service provider, it's good to check prices because this will affect how much you spend every month.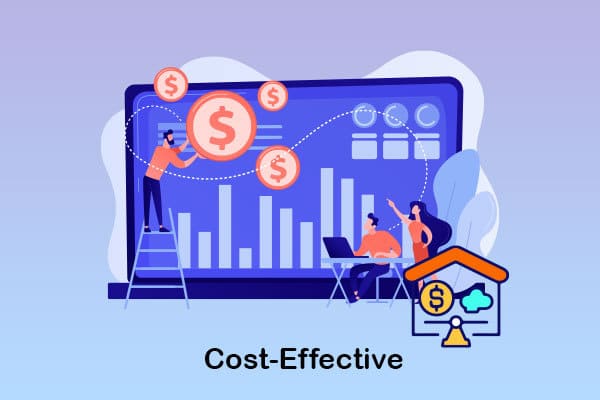 11- Customer Service
When difficulties with a hosting provider arise, it may be a very stressful scenario. After all, these servers might be the lifeblood of your company.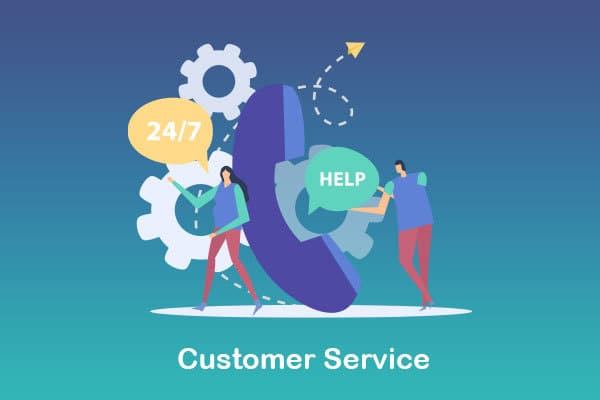 12- OS and Software Freedom
Once you go ahead with this hosting, you are provided with the chance to get any operating system you want. In other words, you can get it as Windows hosting or Linux hosting. By evaluating your requirement, you can figure out the best operating system that is available out there.
Then you need to get in touch with your hosting provider and tell what you want. Then they will cater to your requirement. You can also get software freedom to install any software of your preferences.
Up to here, you get some information about the benefits of VPS hosting; let's figure out their disadvantages.
Are you willing to know top enterprise linux os check this post out!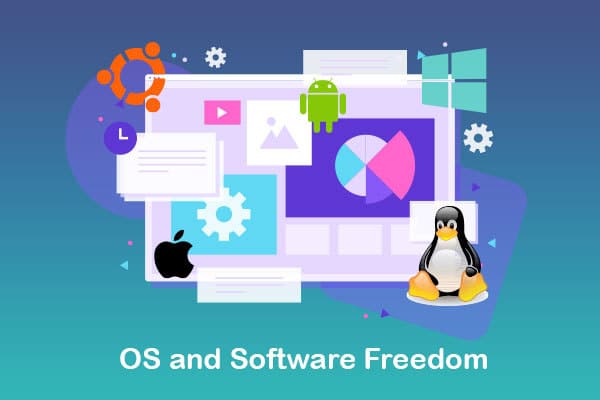 If you are interested to know top cms solutions , this article can help you!
Disadvantages of VPS Hosting
Similar to advantages, there are disadvantages of VPS hosting as well. Let's quickly evaluate some of the most prominent ones out of them.
1- It Is Not the Most Cost-effective Solution
In principle, VPS hosting is the wrong way to get the benefits of a dedicated server without paying the costs. However, several drawbacks may arise while using VPS hosting.
From a financial sense, the biggest downside is that it is more expensive than shared hosting. The expense of a dedicated hosting service may be excessive for sites that do not require it. While it is not as costly as dedicated, it is often far more expensive than shared.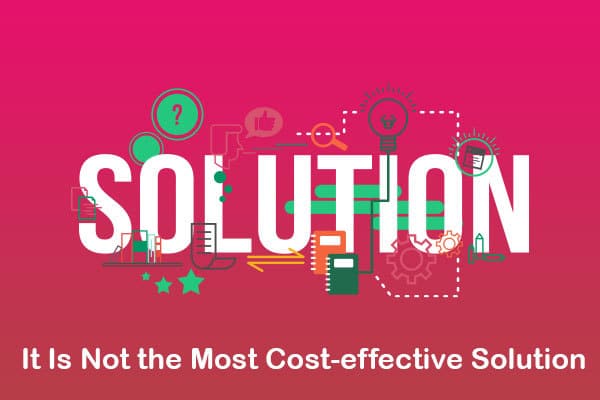 2- You Will Experience Challenges With the Proper Distribution of Resources
However, the problem might be much more severe in terms of services. Some web hosts provide VPS hosting but do not adequately distribute resources. If a site's resources are used to their maximum capacity, this might produce difficulties in the future.
If you are interested to know shared hosting vs vps , this article can help you!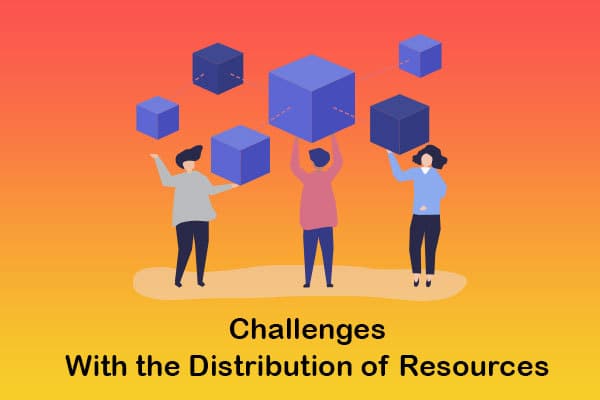 The reason for this is that the web host may have oversold its space, betting that each account on the actual server would not utilize all of its assigned resources. If they do, however, server troubles may arise, affecting all other sites on the server. One approach to avoid this is to keep track of how many virtual accounts are active on the server at any given moment.
Conclusion
VPS hosting is an excellent middle ground between shared and dedicated hosting. Its key benefit is that it allows you to have total control over the hosting environment, similar to what you'd receive with a reliable hosting plan but without the expense.
If the host does not handle virtual private servers well, there may be some complications, but it is an excellent alternative if you can afford it. While evaluating these benefits and drawbacks, you can decide whether you are going ahead with VPS hosting or not. As per our viewpoint, we strongly encourage everyone to proceed with this hosting. If you are looking for extra info , visit this post!