7 best website builder for small business
When you are trying to build a website, it is always a good idea to think about using a website builder. A good website builder for small businesses can help you avoid spending your time on coding. We thought of sharing top website builders for small businesses to make your life easy. You need to go through these options and pick the best website creator for small businesses based on your preferences.
How to Choose a Small Business Website Builder
When selecting one of the top website builders for small businesses, you will come across multiple options. As the first thing, you will need to figure out how easy it is for you to use it. Then you will need to understand the cost of it as well. Some of the website builders we recommend in this article will provide free trials. If such an opportunity is available, you may try the tool. Then you can decide whether the experience you are getting is a worthy one to consider or not. Based on that, you may pick an option to start using. From this article, we will share those details so that you can make a decision.
What Are the Best Website Builder for Small Business?
this 7 site builder are best website creator for small business:
– Wix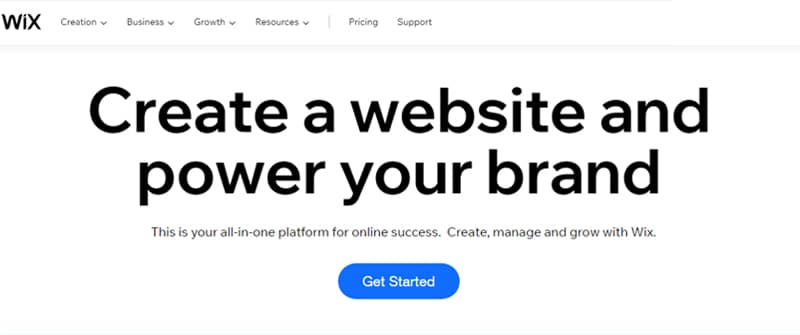 Ease of use – 5/5
Cost – Starting from – $14
Wix is usually the most popular option for small companies for various reasons, including its ease of use. It has over 800 website themes, and its drag-and-drop interface is ideal for novices. However, because of the extensive creative power it provides, your website may develop with you, increasing as your company grows and you gain expertise.
Wix is a good solution for SEO novices even without the additional software. Its SEO Wizard generates a custom strategy for your website, ensuring that you have the greatest possibility of improving your rankings.
– Squarespace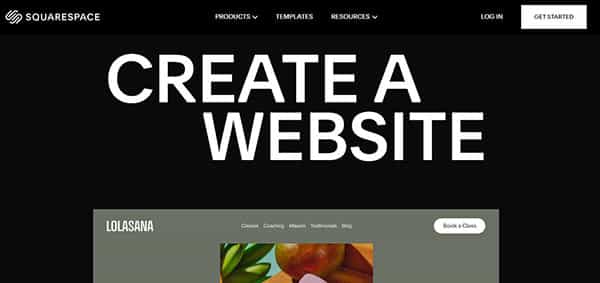 Ease of use – 4/5
Cost – Starting from – $12
Squarespace is a fantastic website builder for folks who value aesthetics and functionality. Regardless of being challenging to use a tool in the past, Squarespace has recently improved dramatically, resulting in a 14.6 percent gain in its simplicity of use status towards its pre-2021 rankings. This implies it's already one of the top three most user-friendly builders we've examined. Although it isn't nearly as straightforward as Wix and has a higher learning curve, the process of having your site up and operating is significantly easier.
In our simplicity of use assessment, Squarespace came out on top as the simplest to grasp if you want to add an online shop to your website. Not only that, but any of its e-commerce plans come with amazing promotional features like discounts, and you may sell an infinite number of items.
Read more about what is a cctld domain on the other article.
– GoDaddy

Ease of use – 4/5
Cost – Starting from – $6.99
GoDaddy's ADI feature will make you happy if you're in a rush. Instead of needing to pick a template and tweak it until you're satisfied, GoDaddy asks you a few questions to figure out what you want from your website, and then it generates it for you. This makes it very simple to use and quick to boot!
Plus, the website GoDaddy develops for you still has plenty of flexibility to personalize it. Its editor is simple, making it easy to add new pieces and adjust the color scheme. Total, it creates a delightful developing experience, which explains why GoDaddy's overall score has increased by 11.6 percent from its pre-2021 rankings.
GoDaddy, formerly known as the "Plain Jane" of the website-building industry, has evolved into a catch. Its templates have been much enhanced, and the customizing options have been greatly expanded. It's no surprise that its design rating has increased by 14% since our previous survey.
– Weebly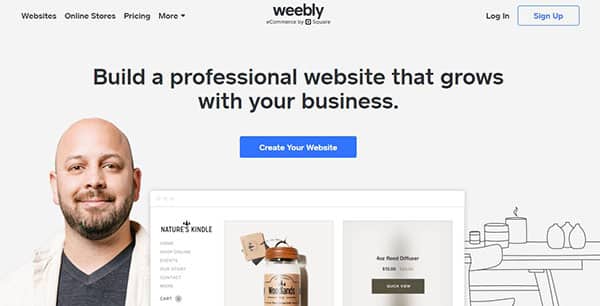 Ease of use – 3/5
Cost – Starting from – $6
Weebly doesn't have many bells and whistles, yet it excels in value for money. Weebly's free plan and highly reasonable premium packages are ideal for most small companies that need to keep a close eye on their expenses.
However, it is much more restricted than its rivals, and the builder experienced the biggest fall in scores throughout all categories during our current round of tests and study. This is especially true of its style score, which was reduced by 36% due to obsolete templates.
Apart from that, Weebly is still a breeze to use. Its editor isn't very straightforward, but it's difficult to get too lost since customization options are limited. It also does well in SEO and has an excellent selection of applications to supplement its limited built-in functions.
– Zyro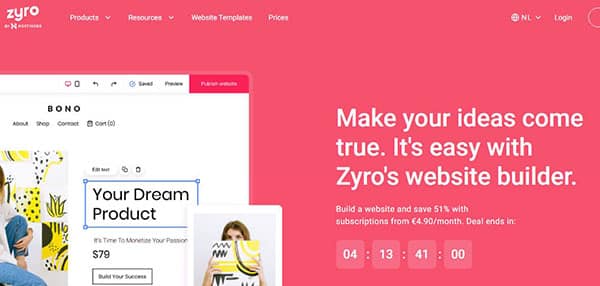 Ease of use – 4/5
Cost – Starting from – $2.90
Zyro is indeed the new kid in town, and it does a lot of things well while being a really simple website builder. First and foremost, it is simple to use. Zyro is akin to a small Wix in drag-and-drop functionality, highly comparable to the more famous builder. It simplifies the process of developing something appealing.
This is because Zyro has some significant style points. Its themes are formal and neat, but you can't change them once your site is up and running and customization is restricted. The AI toolset it offers amazed us. It's not something we frequently see among builders. Thus Zyro has a slight advantage. One of our favorites is the heatmap feature, which reveals the sections of your sites that get the most visitor interest – something precious for small companies.
– WordPress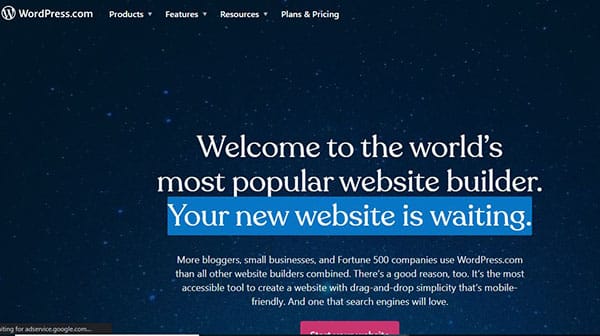 Ease of use – 3/5
Cost – Starting from – $4
WordPress.org offers a website builder called WordPress.com. It's designed to fill the gap between such a page builder and a Content Management System, but it lacks the strength of its more complex big brother.
Let's start with bad news: WordPress.com isn't the most user-friendly platform. Although the editor isn't as simple as it might be, knowing how to code is advantageous, with new language for many of its features. Its templates aren't stunning. However, once you've mastered it, it provides incredible customizability. Its blogging tools are robust, so keep that in mind if you want to include blogging on your small company website. It also covers most SEO bases, putting it on par with the majority of its rivals.
Even more, its affordable prices provide excellent value for money. This is a strong factor in its favor since small enterprises appreciate affordability. To get the most out of your purchase, you'll need to familiarize yourself with its perplexing ins and outs.
in another article wordpress hosting explained completely
– Site123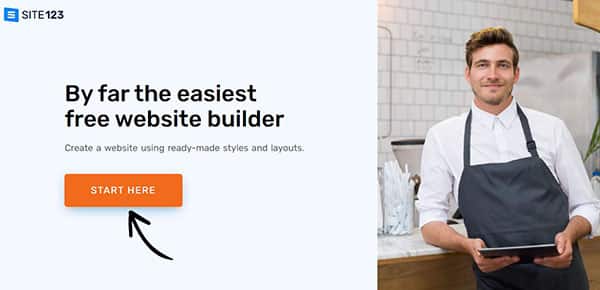 Ease of use – 3/5
Cost – Starting from – $12.80
Site123 is a simple site builder which makes it simple to construct basic and appealing websites. Because of its simplicity, it made it popular with our consumers throughout our study. Its flat learning curve makes it excellent for someone with minimal digital knowledge. It will appeal to individuals who wish to utilize their website to showcase their small company instead of operating it wholly online.
This is due to Site123's lack of features for complicated websites. Because of its restrictions, entrepreneurs trying to expand their companies will fast outgrow this platform.
Site123 is a fantastic alternative if you don't require anything too fancy and search for good value for money. Its designs aren't going to blow anyone's mind, and its lack of advancement and originality over the previous two years is disappointing. Still, if minimalism is what you're looking for, it'll suffice!
Conclusion
As you can see, there are some great options available for the people who are searching for the best website builder for small businesses. You need to go through these options and then decide which one out of them can help you get the best possible experience in developing the website of your small business. Since we provided a list of the top website builders for small businesses, we strongly encourage you to limit your options only to these but not to go ahead with any other option.