How To Use Google Crawl Stats To Improve Technical SEO Efforts?
Google Search Console is a free service that Google offers to handle the search features on your website. The search console is a set of reports and resources that help you fix mistakes, strategize your search engine rankings, and optimize them. In this article, we are going to talk about how to read Google Search Console Crawl Stats and how you can enhance your SEO using this powerful method.
Crawl Stats Report Meaning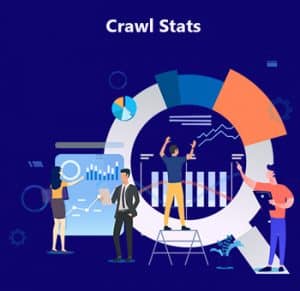 On your website, the Google crawl stats report gives you information regarding Google's crawling history. For example, how many requests were made and when your server response was, and any problems with availability that occurred. Google search console crawl reports track the activity on your site. This report can be used to detect if Google finds issues while your website is running.
Of course, we should also mention here that there are tools for examining Google crawling and analyzing it, which we have already mentioned in an article entitled "Google Crawler Tool".
Often a quick crawl rate is attractive. That implies that the bots can more rapidly and effortlessly search your web. And you'll probably gain a higher SERP rating if your website gets more attention from Googlebot. In a nutshell, that's why the knowledge of Google Search Console Crawl Stats meaning is so relevant. Your SEO takes a hit if your crawl rate is low. On the other hand, there might be something wrong with your site if your crawl rate spikes up all of a sudden. The point is, monitoring your crawl rate is essential.
How To Use Search Console Crawl Reports?
The main sections of the Google Search Console Crawl Stats page are mentioned here:
Pages crawled per day.

Kilobytes downloaded per day.

Time spent downloading a page (in milliseconds)
Each one of them is important to get the best out of the Crawl Stats. It is essential to consider all three of them. We will talk about each one of them in detail.
Pages Crawled per Day
This section tells you how many Googlebot pages crawl each day. From the last 90 days, you'll see progress. You can move your mouse over the graph and display data for a particular day if you want to locate a specific point in time. You can see your high, average, and low crawl amounts on the right side.
The crawl rate varies from a statistic such as Domain Authority. That's because you can't change how much your site is crawled by Google.
What you can do is consider why your graph might have variations, significantly if in a day or two it goes from very low to very high. Crawl rates are reasonable measures of whether or not your site is easily crawlable since this crawl rate relies mainly on how quick and bot-friendly your site is. You want consistent crawl speeds, that means.
There are some highs and lows, but on average, it remains right in the same place. Generally, all the graphs would look pretty identical. But the pages crawled per day graph is the one you want to concentrate on for crawl rate.
Super-fast drops or peaks are also indicators that your site possibly does have something up. Maybe you're looking at that right now. What are you going to do? Let's look at every single situation. If you see a sudden drop, there may be one of the following things going on.
You Might Have Broken Code (Like HTML) or Unsupported Content on One or More of Your Pages.
If you've added a whole new code recently, this may be a concern. To see whether it's functioning correctly or not, you can run the code through one of W3's validators.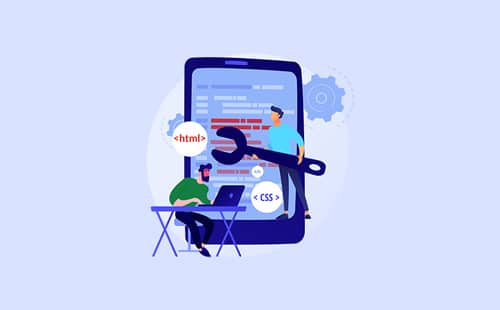 Your robots.txt File Might Be Blocking Too Much.
Carefully editing your robots.txt file is a good idea, but you may potentially block resources that Googlebot requires to crawl your website. Then you may want to fix it.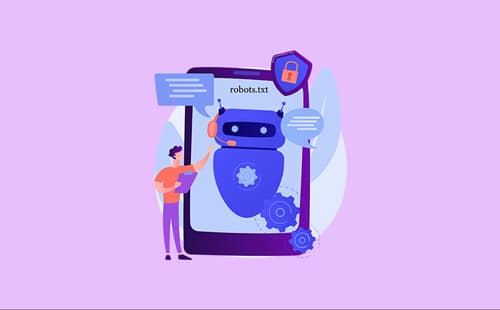 Your Site Has Stale Content.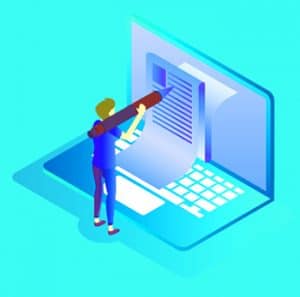 Google prefers fresh content is no mystery. This is how it works (at least in theory): Google is informed of the update and crawls your page when you make significant changes to a page on your web. Each time one of your pages is crawled by google crawler Googlebot, it re-indexes your page. And you'll probably get a ranking boost from it if your page is super top quality. But if your website has old content, it won't get as much of a crawl, and your crawl rate will go down. You wouldn't want that. There's no excuse why you shouldn't update your site regularly with novel and useful content.
I'd be prepared to wager you're having less frequent crawls and fewer views and clicks on your site if your site has old content. Know, it's not just for search engines to manage the web. It's also for your users. So keep publishing new material, and more regular crawls and more eyes and clicks will reward you on your blog.
If you are willing to know the seo article meaning , don't miss this article!
How Should You Optimize Your Crawl Rate?
You have to build a framework to manage a stable crawl rate if you find your crawl rate is slow or just plain unreliable. You do need to address crawl rates that are too quick or too slow, but more significantly, for an excellent long-term crawl rate, you need to optimize your site.
The more material you write, the higher the crawl rate you'll get. But that isn't necessary. To assess the efficiency of your site, Google's bots use complex algorithms.
So the better your content, the more likely you will be to benefit from the SERPs from Googlebot. The development of lengthy, informative content is one way of ensuring this.
It has been shown to rank higher, and it will be enjoyed by your flesh and blood users too, but there are still a few tricks you can use. Republishing the old content is one concept. It's a smart idea because you get more profit from the content you've already created.
Kilobytes Downloaded per Day
It installs your pages during the indexation process each time a search engine robot visits your website. This metric represents the number of kilobytes accessed by Googlebot. This number is primarily based on how large your site is. It won't download as much if you have a smaller site, and vice versa.
This is the least helpful aspect of Crawl Stats, but from it, you can make conclusions that help to assess the performance of the website.
That implies that Googlebot often crawls through your site. Since Googlebot downloads your pages each time your website is crawled, a high number here means that your website is crawled quite a lot by Googlebot.
Getting a high average here, though, is a little bit of a double-edged sword. That's because it also means it takes some time to crawl through your website. Having short loading times, on the other hand, means your site is lightweight and easy to crawl.
If you are willing to know the how to improve seo with google analytics , don't miss this article!
Time Spent Downloading a Page (in Milliseconds)
You likely believe it's to do with how high the speed of your site is. Site speed is crucially helpful, but this section test is not at all.
All this part tells you, according to Google's John Mueller, how long it would take for Googlebot to make HTTP requests to crawl your website. You want to shoot here for low numbers. Low numbers mean that Googlebot doesn't waste much time on your website, so it crawls and indexes at a faster pace.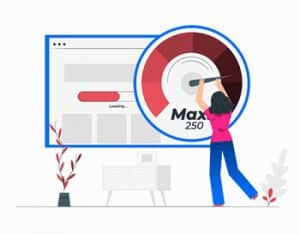 To alter this metric, there isn't much you can do, but it's a good reflection of how easily your site is indexed by Googlebot.
I listed using this along with the per day graph of the Kilobytes downloaded. Here's how it can be done. Take a look at both the regular downloads of your Kilobytes and the time spent uploading a page graph and averages. You have to think about how these graphs connect.
That ensures that Googlebot spends a lot of time on your site if both graphs are pretty big, and that's not ideal. As you can't change the amount of time Googlebot spends making HTTP requests, you're going to have to change how much it downloads. One way this can be achieved is by blocking the crawling of unwanted sites. By editing your Robots.txt file, you can do that. Any unwanted material or code can also be cut from your pages. With all of this, you have to be extremely cautious, as all of your material and code leads to your SEO. If Google downloads a high number of kilobytes, it's not the end of the world, so don't lose any sleep about it.
Conclusion
That is a relatively full page when you know how short it is. There are only three rows of data, yet they're a goldmine of knowledge here.
If you do SEO at all, this is a page you have to reach out to. And also what more it's free. So if you aren't using Google Search Console yet, this is a fine place to begin.
If you use search console crawl reports as part of a long-term SEO plan, you'll get relevant and competitive and exploit some specific advantages.
That's because you can understand the relationship between your site and Googlebot with Crawl Stats. For your web and Googlebot, think of Crawl Stats as relationship therapy. You will see how things are going and make adjustments if you need to. In the case you need more info check this post out!