How To Link Domain To Hosting Plan or Server Easily?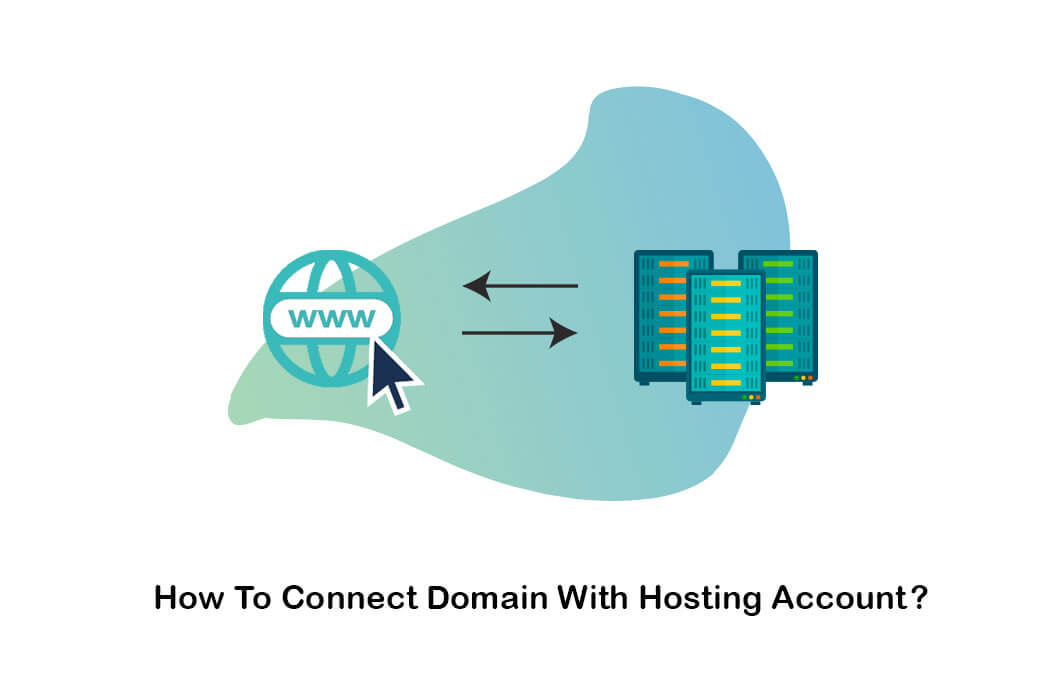 Once you buy a new hosting plan, the very first thing you will usually do is to connect a domain to it. This is something that you can easily do.
All you have to do is to learn how to connect hosting with domain. If you don't have a clear understanding of how to proceed, you can continue to read. We will share all the steps that you need to follow to figure out how to do it.
Linking the domain to your host is an easy, yet important procedure that is done in order to link the designed and hosted website on your web hosting service to the domain.
Generally, it can be defined and performed by 2 different approaches. In this article " how to connect domain with hosting ", we will give a brief introduction to domain and hosting, and then describe the two mentioned scenarios to you.
Domain Definition
In order to start an online business and perform different activities on the web, you should begin by registering a domain name. The first step for starting a website is choosing an appropriate domain name for your business.
After registering the domain, you will be recognized by that name on the web. Internet is comprised of connections between multiple powerful computers which are called servers.
Gaining access to these servers is done by IPs. Each server can have a unique IP address or multiple ones.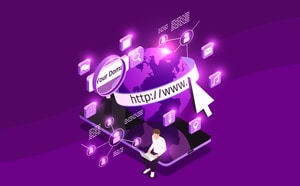 Memorizing these IP addresses, which are made by multiple digits, is obviously a and troubling task to accomplish for almost everyone.
The concept of the domain was first defined in an attempt to solve this problem. The domains are connected to IP addresses using the DNS of the servers.
If you have purchased your domain from a reputable domain registration company, you will be provided with a website to manage your domain.
You can change the domain owner's information from this section and have access to NS registration and settings.
In case you don't have access to this panel, you should ask the domain service provider to make the required changes related to your NS.
Are you willing to what is subdomain in url Check this post out!
Host Definition
Web hosting is actually the space of your business in the digital world. In order to launch a website, after registering the domain, choosing and purchasing a hosting plan is crucial.
In other words, hosting is a part of a server on the Internet that is allocated to your business. Using this hosting, you can access the required services for launching a website such as disk space, traffic, Email accounts, FTP accounts, and databases.
If you are looking for canada web hosting review , this article will help you!

If you want to buy domain name (best price), click here.
How To Connect Domain To Hosting Service?
At the time of learning how to connect domain to hosting, you will need to understand that there are two options available to consider. Let's take a quick look at them.
As we mentioned earlier at the beginning of the article, despite the simplicity of linking the domain to hosting, it is a critically important step to take "how to add a domain to your hosting account" into consideration.
The reason behind this is the necessity of having a simple and well-defined address for your application or website. We need to remind you that the procedure for connecting a domain to cPanel or other panels is all the same.
So read on to get more information about how to attach domain with hosting. (for detailed information on what is cpanel and why do i need it , please read the source of our article.)
Linking the domain to the hosting service is performed by using DNS. DNS, which stands for Domain Name System, is a service that converts domains into IP addresses.
In order to use DNS for your domain, you need to know the NS values of your hosting server DNS. Each hosting service has two or more specific NS addresses that you need to set on your domain.
In order to learn how to link domain to hosting:
Method #1: Update the DNS
The first method is to update the DNS. In order to do this, you will need to log into the cPanel account and then locate the IP address of the hosting plan.
You can copy that IP address and come to the place where you bought the domain. Once you log into the account, you can go to the DNS button associated with the domain.
Here, you can click on the edit button, and then enter the IP address you copied. After that, you just need to hit on the save button.
This is the most convenient method available on how to connect a domain to hosting. However, this change will take some time to apply. It can take somewhere around few minutes to a few hours.
If you want to compare plesk panel vs cpanel , click on the link provided!
To explain the case clearly, take the following example into consideration:
A:
Both domain and hosting services are purchased from the company "A". In this condition, if your hosting service provider is equipped with professional automation, they will connect the domain to the hosting service
automatically and you don't need to do anything. Otherwise, if they don't have this feature, you should ask them for NS values of the hosting and then, set them on your domain from the control panel.

Moreover, since both domain and hosting services are provided by the same company, you can ask them to adjust the settings of NS for you.
B:
The domain is registered by the company "A" and the WordPress hosting service is supported by the company "B". In this case, you firstly need to ask the hosting service provider about the NS values.
After receiving the data, you need to set them from the control panel of the domain service provider.

Furthermore, you can in most cases provide your domain service provider with the host NS values and let them make adjustments for you.
If you are interested to know the asp.net hosting providers , this article can help you!
Method #2: Change the Name Server
The other method on how to connect domain and hosting is to change the name server. Once you buy a hosting plan, you can get an email that contains details related to hosting.
In these details, you will be able to see the name servers record as well. You will need to copy those name servers and then update them in the domain.
You need to go to the place where you bought your domain, click on the DNS button, and then change the "Name Server". You can enter your own nameserver and save it. This will get updated after some time.
Suggest you read our article about benefits of wordpress hosting
How To Check If Domain Name and Hosting Is Connected?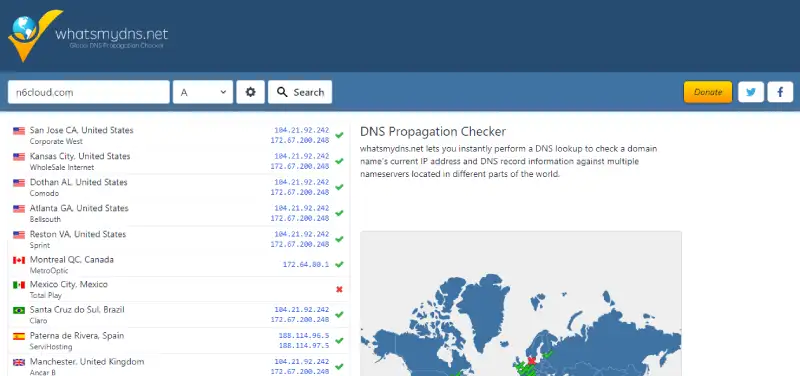 Now you know how to add a domain to your hosting account. Along with that, you should also double-check and see whether you could do the configuration successfully or not.

Always keep in mind that changes will not be applied immediately after you link a domain to hosting. It will take somewhere from a few minutes to a few hours.
There is a simple tool, which you can use to check and confirm whether your domain and hosting are connected or not. By using this tool, you can immediately figure that out.

The tool is www.whatmydns.net . Once you go to this website, you will need to enter the domain name. If you followed the first method to attach a domain with hosting, you will need to pick option "A" from the dropdown. Or else, you can pick option "NS" from the dropdown.

Then you can do a search. This is where you will be able to see whether your changes have been applied properly or not. If the changes are not visible, you will need to follow the steps again and add the domain to your hosting account. Make sure that you wait for sufficient time before you check this website.

This is a reliable online tool that you can use to verify whether your domain and hosting plan is successfully connected to each other. Hence, you don't have to think twice before you start using it.
suggest you read our article about fix https not secure
How To Adjust DNS Settings?
For adjusting the settings of your domain in the panel, you only need to enter the menu and fill in the fields that are generally named as "Name Server" (abbreviated as NS) with your NS values.
According to international rules, each domain and hosting should have at least two values for NS and both must be valid. If you attempt to enter only one NS or enter the same NS twice, you will receive an error in the domain panel.
Additionally, in some cases, if your NS value is not valid or it has technical difficulties, you will receive an error while setting the DNS.
If you are interested to know how to choose the best web hosting service , don't miss this article!
Conclusion
When you want to launch a website, the very first thing you have to do is connecting domain name to your hosting plan. In this article, we discussed two different ways that you can utilize to attach domain with hosting. For more information click here .