What Is Subdomain in URL; 8 Reason To Use Subdomain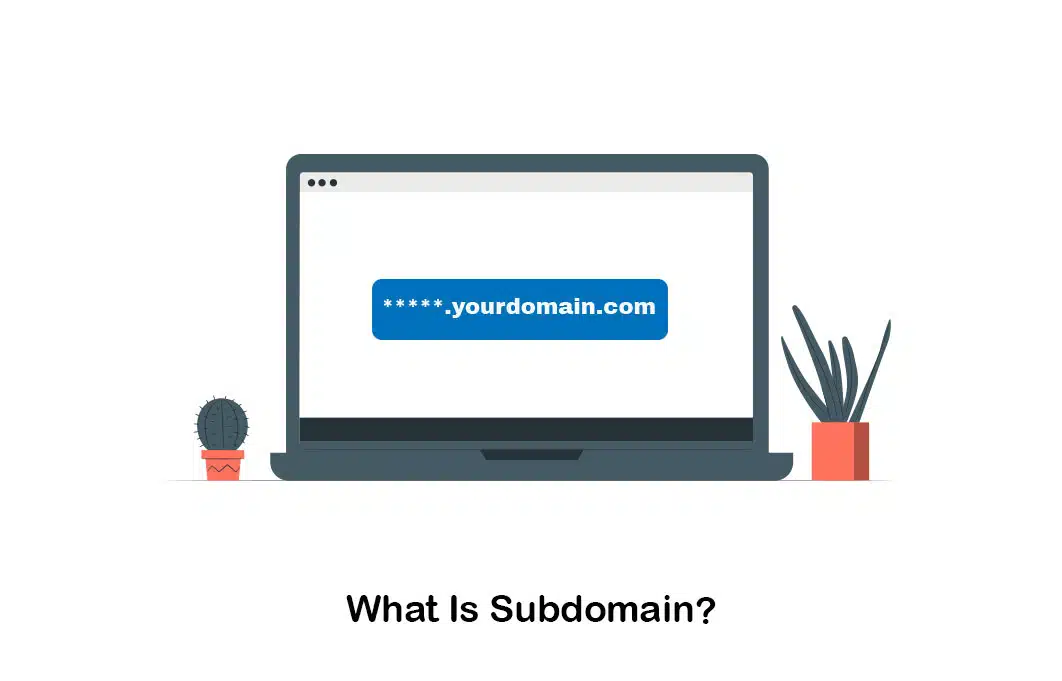 As you get a domain, you will also need to figure out what a subdomain is. This is where you will ask, "What is subdomain." A subdomain is part of a domain, but it is used for a specific purpose. Continue to read, and we will share more details with you on what a subdomain is all about.
What Is Subdomain?
What does subdomain mean? As mentioned earlier, a subdomain is a part of a domain. Along with the help of subdomains, you will organize your website. For example, let's assume that your website is www.yourdomain.com.
On your website, a subdomain can be demo.yourdomain.com. Here, the part "demo" refers to a subdomain. Continue to read, and we'll share some more details about subdomains with you.
Subdomain Example URL
A subdomain is part of a larger domain name that is used to organize and categorize content on a website. It is added to the beginning of the domain name, separated by a dot, and typically represents a specific section or function of the site. For example, in the URL "status.n6cloud.com", "status" is the subdomain, and "n6cloud.com" is the main domain.
Subdomains can be used for a variety of purposes, such as creating separate sections for different types of content (e.g. news, products, support), creating localized versions of a site (e.g. fr.example.com for French users), or setting up testing or development environments (e.g. dev.example.com).
Subdomains can also be used to improve SEO by targeting specific keywords or topics. For example, a company selling shoes could create a subdomain for their running shoes and optimize it for relevant search terms.
Overall, subdomains are a useful tool for organizing and optimizing website content and can help improve user experience and search engine rankings.
Why Use a Subdomain?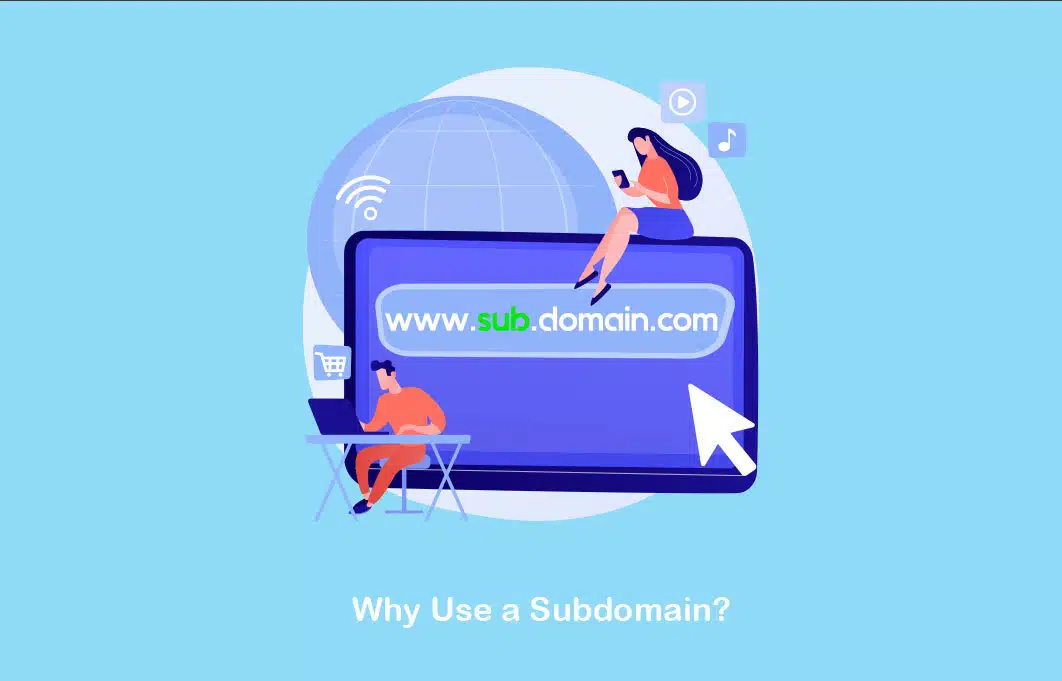 What is a subdomain used for? There are numerous instances where you need to create a subdomain and use it. Let's look at some of the most notable models.
1- Creating a Site Resource or Support Page
If your website requires extensive documentation, support, or a tutorial section, you will prefer to use a subdomain. For example, let's assume that you are looking forward to using your website and creating a lot of content.
This is where you will come across the need to organize content properly. Subdomains can be helpful in such a situation. On the other hand, you can also include the support section of your website as a subdomain.
2- Blog
A subdomain can be beneficial even when you are hosting your company blog. Most website owners will need to isolate the company blog from the other parts of the website.
This is where a subdomain can be helpful. A blog can be beneficial as it provides much-needed assistance with content marketing. However, you don't have to go through many challenges to organize the blog, as you can easily have it under a subdomain.
3- eCommerce Store
When developing an eCommerce store, you will determine that you have to adhere to strict security protocols and guidelines. This will help you to ensure the protection of all sensitive financial information. This is where you will come across the need to install an SSL certificate.
You will not usually want to focus on such security measures on the other parts of your website. This is where you can have a subdomain for your website. For example, you can have the eCommerce store under "store.yourdomain.com"
 Are you willing to know " what is woocommerce in wordpress ?" Check this post out!
4- Different languages
If you have a global audience, you will come across the need to make your website available in multiple languages. Subdomains can be helpful in such a situation as well. For example, let's assume that you will have a Japanese translation of your website. Then you can have it under the subdomain "jp.yourdomain.com"
5- Forum
Forums or online communities can help you to make your website more engaging. To keep the forum organized, you may think about using a subdomain.
In most instances, forums are not created without allocating a dedicated subdomain. Once you have the forum, it can usually be accessed via "forum.yourdomain.com"
6- Location-specific Site
Let's assume that you offer a set of services based on a visitor's location. This is where you will come across the need to have a location-specific website.
You can easily have your location-specific websites up and running on respective subdomains. This will assist you in making sure that you can have multiple subdomains as much as you can for serving different locations.
7- Testing New Products/Features
Do you wish to expand your business to a new market? Or do you have a new product to test? Then a subdomain will be helpful to you. In a subdomain, you will be provided with a clean slate. Hence, you will be able to set up anything you want in there.
The website you have on the sub-domain will be a mini-site, which allows you to test your idea. You will add that section to the existing website if the concept works. You can have more creative freedom via the subdomain you will have on the website.
8- Create a Mobile Version of Your Site
When you are trying to create a mobile version of your website, a subdomain can be helpful. You don't have to complete an overhaul of your website to make it mobile-responsive.
Instead, you can direct traffic coming to your website from mobile devices into a subdomain. On the subdomain, you can have a mobile responsive website. Facebook is well-known for doing this. The mobile version of Facebook can be accessed via "m.facebook.com"
How Do Subdomains Work?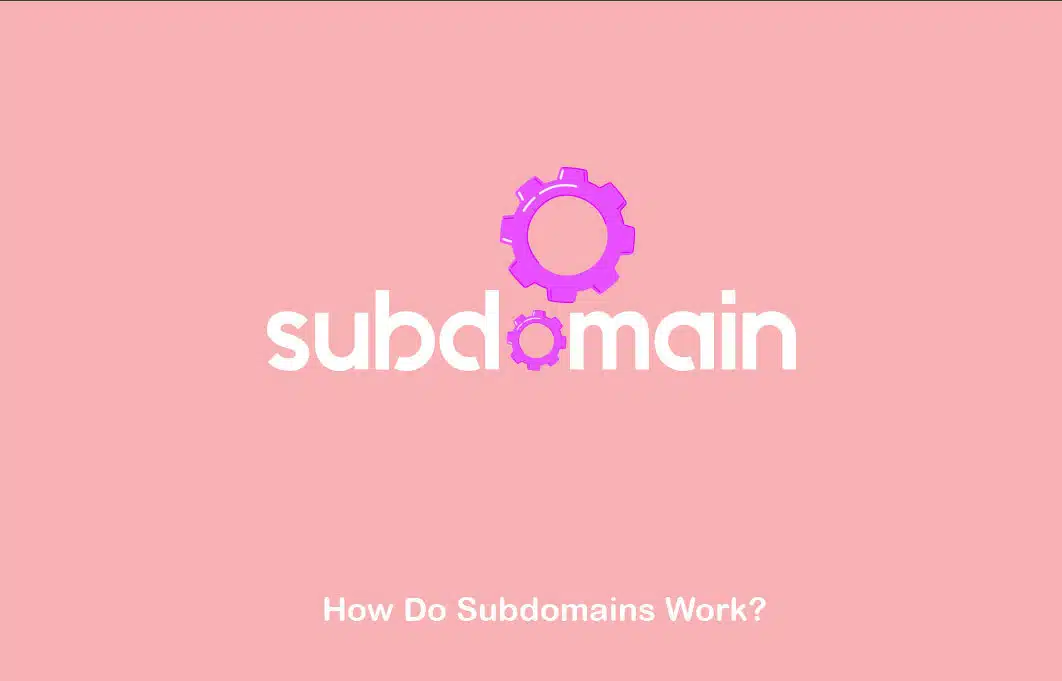 The internet is made out of computers, connected through an underground network. When a person is visiting "www.yourdomain.com," he is locating the IP address in the Domain Name System. Any computer or device connected to the internet has a unique IP address. It would help if you are looking for the URL, and the DNS will connect you to the digital device or website you wish to access.
Since people cannot remember IP addresses, domains came into play. A domain would mask an IP address so that people can easily recognize it. In other words, DNS would translate any request for a domain name to the respective IP address associated with it. This is the same for a subdomain as well.
A person trying to access the subdomain will be connected to an IP address. You can call subdomains as a part of the system mentioned above. They also contain addresses that humans can easily read without a struggle.
Difference Between a Subdomain and a Subdirectory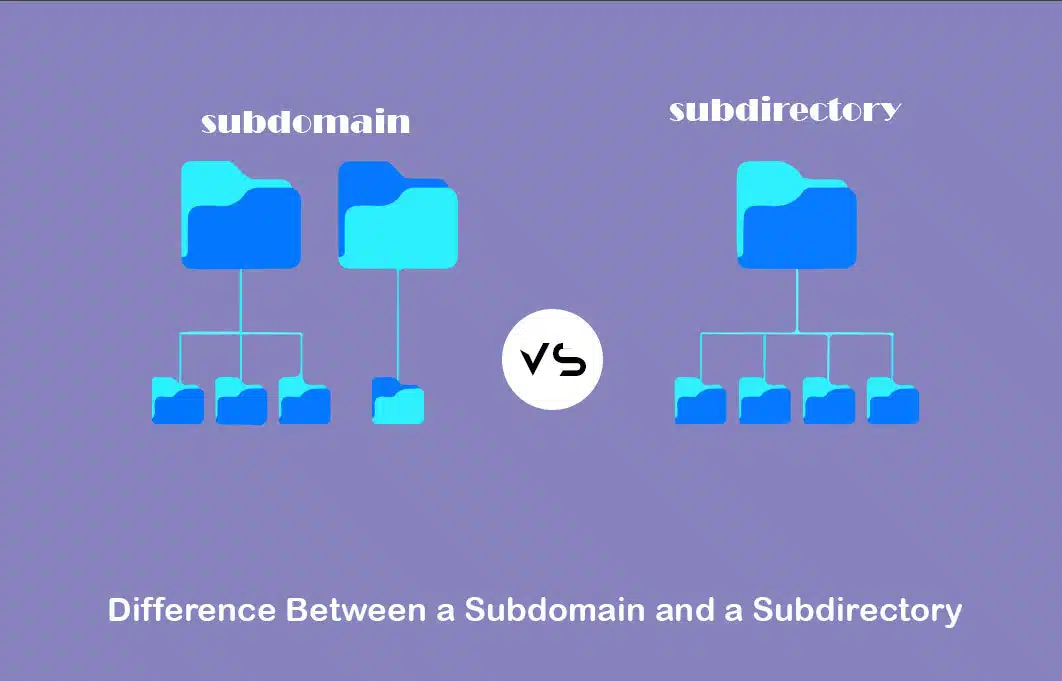 It may come down to personal taste when establishing a subdomain or subfolder. Subdomains come before the main domain, while subdirectories appear after that, as you've seen. For example, blog.yourdomain.com is a subdomain, while yourdomain.com/blog is a subfolder.
Please keep in mind that all options have pros and downsides, and the decision is yours. Let's take a closer look into subdomains vs. subdirectories to assist you in deciding.
Your hosting platform will allow you to create up to 20 or 30 subdomains. This would vary depending on the shared hosting plan. Depending on the requirement, you may think about buying the appropriate hosting plan.
Customization capabilities
You will be able to customize the subdomains completely according to different audiences. For example, you can use a subdomain if you want to have a new website according to a specific product.
Then you will not have to make any changes to how your website will look. But if you don't want to change the look and feel of your website too extensively, you may think about using a subdirectory.
If you need to customize the website for different audiences and countries, you should use a subdomain. Even if you want to create various websites for other countries, you may use subdomains. However, different pages of your website can be under subdirectories.
How To Create a Subdomain?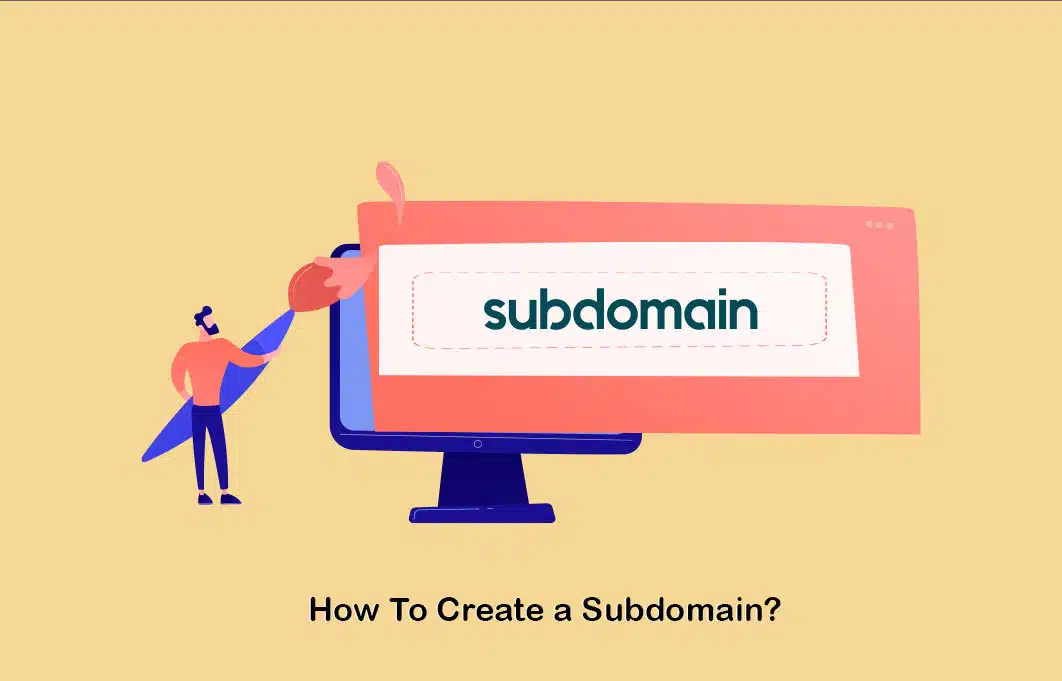 Now you know what is subdomain in URL. While keeping that in mind, you should look at the steps to create a subdomain. Before making a subdomain, you need to have a domain name registration. Along with the domain name, it will also be possible for you to purchase all rights for the domain name.
Then you can decide what name you will include in the subdomain. Let's assume you have a Cpanel host. Log into your Cpanel. Under the domain section, you can see the subdomain. Enter your subdomain name. Be careful to choose the right domain if you have more than one domain here.
Your hosting services provider will offer complete guidance to you on how to create subdomains. Even if you get stuck in the middle of the process, you may seek the assistance of your domain services provider and get the subdomain.
Conclusion
Now you have a good picture of what a subdomain is all about. Inappropriate context, you can use a subdomain. There is no need to worry too much before you use a subdomain. That's because it can provide much-needed assistance for you to enhance the functionality of your website.