How To Change Gravatar Image in WordPress Step by Step?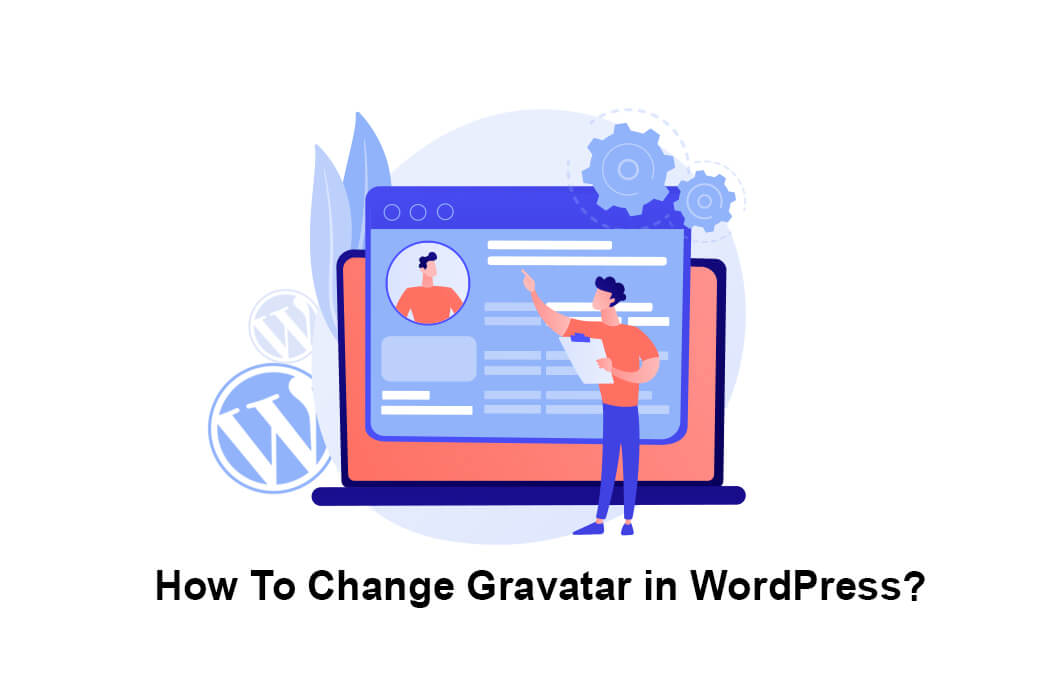 Once you set up a WordPress website, you will come across the need to figure out how to change gravatar in WordPress. Once you do that, you will be able to brand your comments section. Continue to read and we will share the steps on how to do this in 3 easy steps. There is much to cover. So, stay tuned!
What Is WordPress Default Gravatar?
Gravatar is one of the web services available for WordPress. This service was created by Matt Mullenweg, who is a co-founder of WordPress. He later started a new company named Automattic, which provides Gravatar under its name. Along with the help of Gravatar, any person will be able to create a profile and link an avatar image into it along with the email address.
People who wish to leave comments on a WordPress blog will be able to see the Gravatar in the comments section. All the WordPress websites offer in-built support for Gravatars. However, the default Gravatar will be shown when a visitor is about to leave a comment for the very first time without even creating a profile. In fact, this Gravatar would look like a mystery man. This is where you will come across the need to understand how to change default WordPress avatar.
Suggest you read our article about what is wordpress hosting
How To Change Gravatar in WordPress?
There are three steps that you need to follow in order to change your Gravatar. Continue to read and you will figure out the three steps:
Step 1: Set up a User Avatar Plugin for WordPress
Install the User Avatar plugin for WordPress. Then you will be able to see a new tab within your WordPress dashboard. Here, you can find two options, which include a settings section and a library that contains avatars. You will have the freedom to upload any avatar into it based on your preferences. Then you will need to configure settings so that you can decide to whom you are going to make the default WordPress Gravatar available.
Take the following tips into consideration:
Visit 'Settings' on the discussion page of your WordPress site.

Now scroll down to locate the 'Avatars' option.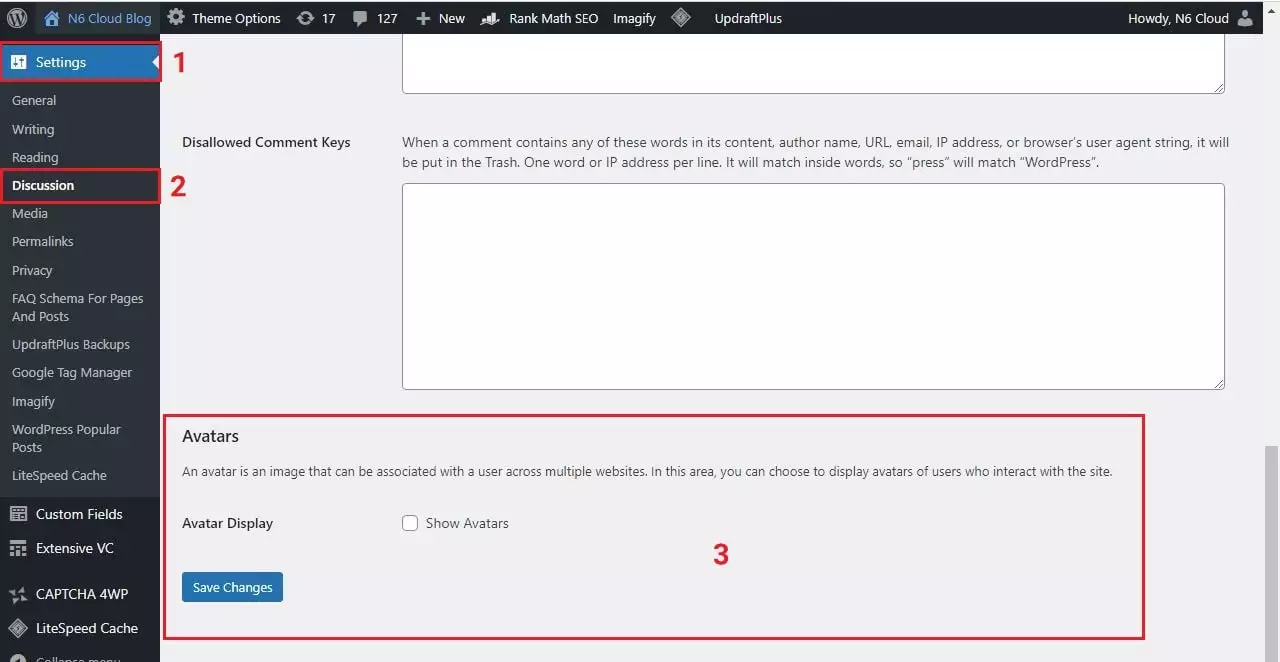 The next step is to configure and modify gravatar WordPress settings on the site.

Few options are visible below the default avatar alternative. Until you associate a specific gravatar to the email address, the default avatar appears.

If you do not want to display any image, there is an option for a blank gravatar. Few other options are also on display.

Many automated designs and logos are also available to choose from when you want to change the gravatar on WordPress. Depending on the author's name or the email id, WordPress provides a unique gravatar image.

You can even add your image link to upload the desired gravatar. To create a default gravatar image, it is imperative to choose a square image of 250×250 pixels.
Suggest you read our article about woocommerce vs prestashop
Step 2 – Allow uploading profile pictures via shortcodes
By this stage, you will be able to see how the plugin is working. However, you will also need to add the uploading feature into the Gravatar from the front end.
This is where you should open the editor for any page in your WordPress website, where you wish to add the image uploading option. You will be able to see the "Profile Picture" icon in the main editor.
You will need to place the cursor at the place where you wish to include this upload icon and press on that profile picture icon. Then you will see a pop-up, where you can insert your own avatar or add the upload functionality. You should click on the second option.

Now you will be able to confirm the decision and click on the Insert Into option. You will have the freedom to include this in multiple locations of the website.
Step 3 – Test the new profile picture
Now you have gone through the steps on how to change Gravatar image in WordPress. You will need to test and make sure that it is working fine. You should be able to click on the image button, and then select any image that you want to use. You should also be able to upload it. In case if you are not happy with it, you can simply undo it. To test your gravatar, click here.
Suggest you read our article about benefits of wordpress hosting

What Is the Use of the Gravatar Image WordPress Plugin?
There are some solid reasons to change the gravatar on WordPress. All website publishers offer a default avatar option to greet their users as it is the latest trend in the web world that audiences find exciting. Gravatar WordPress gives you a standardized identity while accessing the various sites. Even website owners can recognize you and create a better engagement with their audiences. Gravatar image WordPress plugin assists in managing the avatar use on your sites and you can change the gravatar on WordPress at any time. It is equally advantageous for you as well as the user's website.
If you want to know how to add gravatar to wordpress , check this article out!
Why Do You Change the Gravatar on WordPress?
If you can change default WordPress avatar, you can deliver a better experience to the visitors who come to your website. For example, it is possible for you to change the default Gravatar to your brand logo. Then you will be developing a connection between people who leave comments and your brand. If you are interested in the idea, you can continue to read how to change Gravatar in WordPress.
Gravatar image WordPress plugin is a service by WordPress to display your uniform identity online. Anyone can make a profile and add avatar images to it along with legit email addresses. Below all the blog posts and comment sections, you can find a small icon displaying your gravatar image. Do you own a gravatar WordPress plugin?
Well, then you know that all sites by WordPress consist of in-built gravatar support. It displays your image every time you post something. In absence of avatar customization, WordPress uses the default avatar to showcase you. Web users also term it as the 'mystery man. You can change your gravatar on WordPress by following a few simple steps.
If you are looking for the best hosting sites for wordpress , this article can help you!
Frequently Asked Questions
Why Can't I Change My WordPress Profile Picture?
You can't change it from within WordPress. Instead, you have to log in to your gravatar account and associate a new email address and avatar with it. Finally, use the address to log in to the site.
Conclusion
Now you know how to change gravatar in WordPress to modify the default avatar on your WordPress site. Once you complete this step, all the fuss of multiple registrations and adding details gets eliminated. Gravatar image WordPress plugin is easily recognizable on any of the WordPress sites.
Moreover, when you change the gravatar on WordPress, it makes your web existence more mystic, engaging, and unique. Users flip between various designs and logos to appear attractive on the web platforms. Hopefully, the above article proves helpful in setting, creating, and changing the gravatar images in WordPress plugins. Enjoy your web time on these sites and spot yourself easily on various sites and logins! For more information click here .