17 Tips on ​How To Choose a Hosting Provider?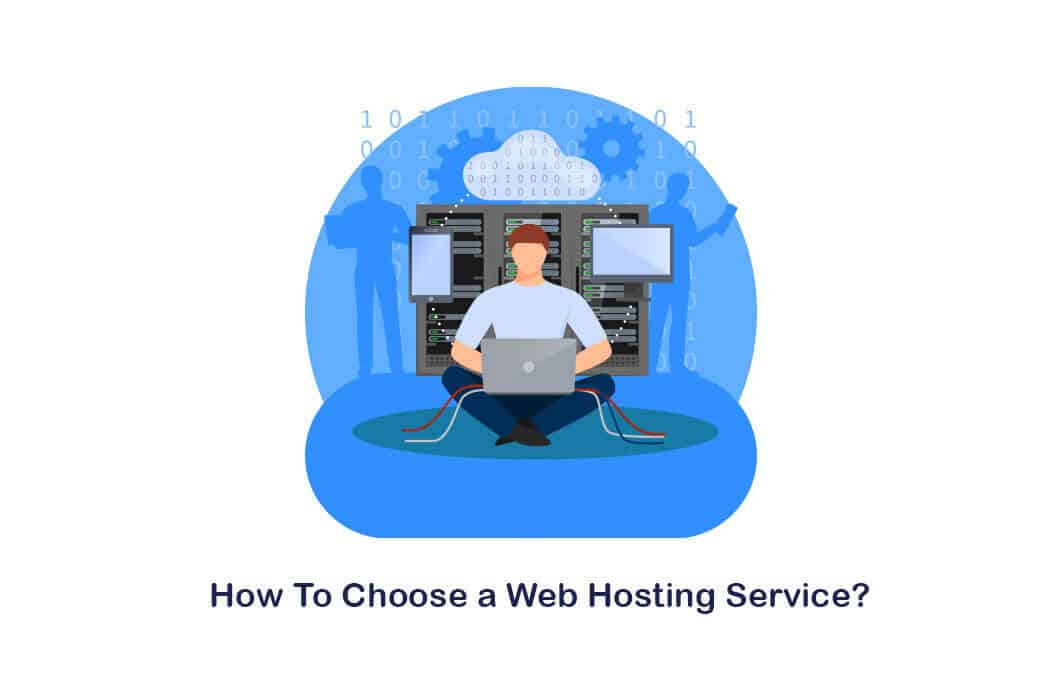 Having a website has become an inseparable part of businesses in every field of activity. To start a website, three main steps are required. Selecting a domain name, choosing the right web host but how to choose a web host, and selecting an application for creating and managing the website's content.
Good web hosting offers speed, support, and security. Every website would require three essential needs while managing its online business. When the basic requirements are fulfilled, you can focus on the company's Scalability. It would help if you had complete flexibility to scale your web hosting plan to meet the growing demand.
As your target audience grows, the web host should be resilient to offer unmatched services to promote sustainable growth. A sudden traffic burst would take your website down if your web host cannot upgrade the hosting plan in time and supply the storage requirement.
A delay in the response could lead to a significant loss to your organization. So when you decide to buy web hosting, you should first know what your server could do and their limitation.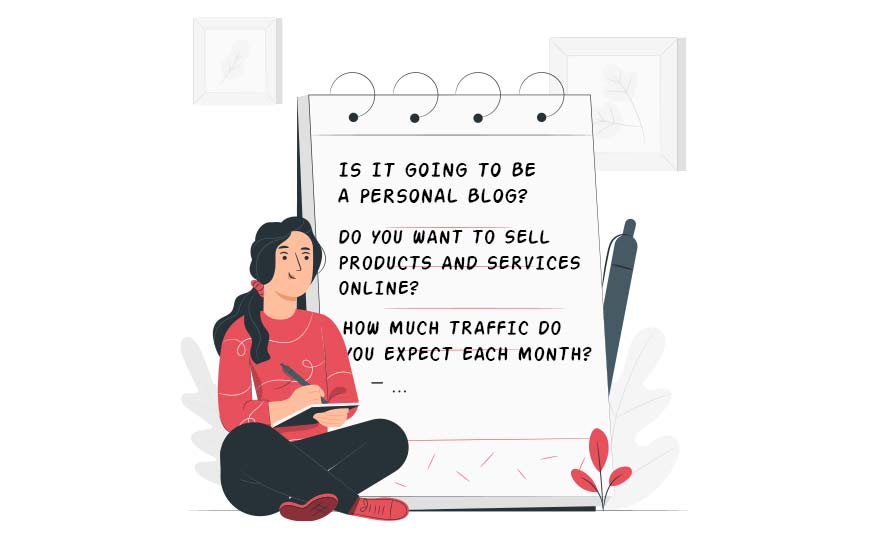 The web host is a significant part of your site that can beef up the site's overall performance significantly. However, choosing a web host that best matches your needs is sometimes a tough row to hoe. More expensive services do not necessarily mean better performance, and therefore, you should make your final decision by considering some crucial factors.
Here we have reviewed some essential tips to bury in mind to choose the best option per your requirements.
How To Choose a Web Host?
We will mention some helpful tips to help you learn how to choose a hosting provider in the following section. It is natural to get confused when choosing the right web host for your website. We have listed the essential features shaping the user's decision while selecting the web host. Follow the instruction to find the best web host service provider for your website.
1- Cost
Well, all our decisions are generally shaped by the cost of the product. It is obvious to see the change in the perception when you look at the price of the services beyond your budget. However, it would help not drive away your emotion while choosing the web host.
First, know your needs and find the relevant web host that offers what you need. Understand what makes a web host better and read about its features to find the best web host service provider in your region. Also, do not decide based on the low price suggested by the hosting provider.
If you are interested to know the disadvantages of VPS hosting, this article can help you!
2- Performance
The speed of the site is vital for any business. It is one of the crucial parts of the selection process. Check the website loading time and compare it with the top three players in the industry. The customer would not like to spend time on the slow-loading website. Check the hardware configuration of your server.
Related: Prestashop vs. woocommerce performance
3- Scalability
Remember that the online business is unpredictable. There is always the possibility of a spike in the visitors overnight, and you may have to handle the growing traffic, which would become challenging if your web host is not prepared for it. The Scalability of web hosting is vital for any business. This point should be considered while choosing a web host.
4- Customer Support
Once your files are uploaded to the web hosting server, you have no control over the physical hardware or the network connection. These services are kept secure where no one is allowed to enter. Even if you have paid for the service, you will never get to touch your server's hardware.
In the unforeseen event, you are entirely relying on the customer support team of the web host. Delay in the response time could result in a significant revenue loss. A reliable customer support team is what you should expect from the web host. Choose 24×7 customer service through call, chat, and email from your web host.
5- Security
Business websites collect personal information such as contact information, credit card details, and many more from their users. The web host with vulnerability in the security system could result in data loss through hacking. The resources allocated in the safety of the customer's database show how the web host manages the security. Please consult with the sales team of the web host to understand how mature their security system is and what precautions the web host takes to prevent hacking.
I was hoping you could read this article to figure out why my website says not secure.
6- Storage
The web host generally offers flexibility in selecting the storage for your hosting program. Depending on your need, choose the plan and the needed storage space required for your website. Small size startup businesses may not require huge storage space. They can choose the starter web hosting plan that serves the low bandwidth website. Remember that you can reduce the cost of your server based on the storage requirement. The more storage you add, the price of the hosting plan will increase.
If you are looking for the best hosting for small businesses, this post can help you!
7- Ease of Use
You may not like to spend your productive hours learning the technical aspect of web hosting software. A user-friendly dashboard to manage the website on the web host will save your operating time.
Additionally, a simple interface will allow you to manage your website, content, site settings, visitors' activities, and many other essential features.
Most web hosting companies offer one-click installation to the famous script, so you do not have to manually install or add the hand to your server to run the software such as WordPress, Joomla, and Drupal CMS.
8- Compliance
A Compliance service assures you that the data stored on the server is kept on a secure platform, and data collected through the website is protected under privacy law. Compliance becomes the primary consideration while choosing the hosting service.
Ask the web host how the data encryption works, SSL certification support, web host security, firewall deployment, password protection, and user authentication protocols.
Operating system: Linux v. Windows
(If you are willing to know what does ssl certificate stand for , this post can help you!)
9- Server Location
Know the Location of the web host before your select the service. It is recommended to get the server from where your targeted users will access your website. Nearby server location helps the site to render the data fast.
10- Server Resources
Check the hardware, software, RAM, processor power, and storage. All these features will tell you how your server will perform. A high configuration server offers a seamless experience and fast-loading pages.
Are you willing to know cloud hosting providers 2022 check this post out!
11- Server Technology
It is worth checking the server technology. The outdated server technology could lead to data loss. The latest server technology offers additional security to the server. It avoids any injections to the SQL or server files. Your database stays safe and secure on the server.
12- CDN
CDN service speeds up your site loading time and offers customized solutions to the website. The users visiting the website from the USA will get access to the files stored in the US-based service. Similarly, the user browsing the website from the UK would have access to the files stored in the nearby server. The website files are stored in multiple locations and based on the user's location, and site information is displayed to the visitor.
Are you willing to know what is CDN ? check this post out!
13- Caching
Caching technology allows the browser to utilize the already stored cache files on the user's system. This way, the service does not have to access the file to show the information. It reduces the server load and offers a faster browsing experience to the users.
If you are interested to know top digital marketing strategies, this article can help you!
14- Backups
Check if your web host offers the backup service. The files hosted on your site are kept on a single hard drive located on the server. If anything goes wrong with the hard drive, your data is lost permanently. Backing up your server files gives you instant access to the lost files. You can recover the lost data and get your site back to normal. Generally, hosting service providers offer automated backup services with the hosting plan. So check while choosing the web host and ensure the backup service. We hope you have learned how to choose a hosting provider. Use the guide to find the best web host.
15- Short-Term and Long-Term Needs
First, you should clearly define what you will do with your website. Is it going to be a personal blog? Do you want to sell products and services online? How much traffic do you expect each month? There is no all-purpose solution to choosing a web host, and while a service can be the best fit for your current needs, you may require to change it in the future. Try to eliminate the improper options from your list by answering questions similar to what we stated above.
Shared Hosting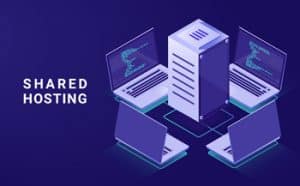 In general, shared hosting can meet all the needs of small to medium-sized websites in which several users share the same server simultaneously. This is the number one choice for those who will start a new website as an average user.
related article: Shared Hosting vs VPS .
VPS Hosting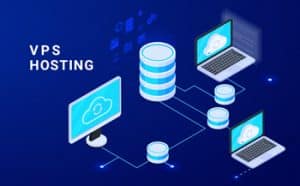 On the other hand, website owners who experience rapid growth in their online presence are often advised to choose VPS hosting. Although this service shares a server, you will be provided with more control over your hosting service with more storage space.
related article: what is vps .
Dedicated Servers

These services charge you higher prices for maximum security and resources. The high-performing websites should think of nothing but this solution when choosing the right web host to handle their network traffic without facing problems. You have complete control over your settings and full-customization privileges for various systems on the host.
You can consider the best option for your building website with that in mind. wordpress web hostings are the best choice for personal sites and blogs in which everyday thoughts and articles will be published. Considering the application of these websites, you don't need to spend much money on choosing the right web host.
For online stores, various eCommerce hosting services are available to manage payments' security requirements efficiently. These web hosts are usually integrated with marketing tools beforehand so that you can use them right out of the box. Moreover, if you are starting a website for a booming business, try to choose a web host with enough potential. Making a long-term decision in the first place is the best approach for this scenario, although it might charge you more money.
Related: VPS vs dedicated server performance
16- Hosting Service Provider's Reputation
After making up your mind about the host that matches your budget and expectations, it's time to research the companies that offer hosting services. Customer reviews and feedback are excellent sources of practical information about a product. The company's reliability can be defined by knowing the experience of previous users, their support for issues and problems, and the actual uptime that has been provided over time.
We suggest you read the article how much does it cost to host a website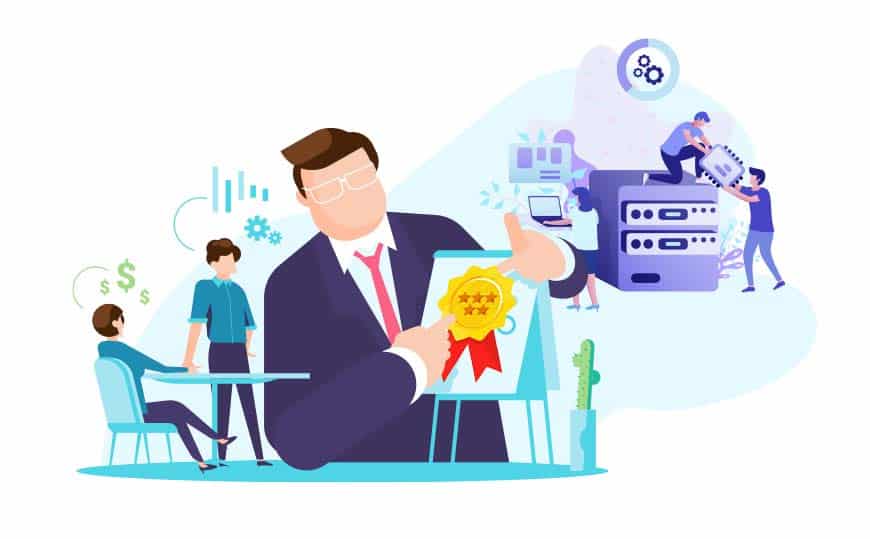 Technical support is what every website owner needs from time to time. In some cases, the questions and issues need to be addressed in the shortest time possible. This is where a 24/7 support team comes in handy for your site. It would help if you kept in mind technical competency alongside the fast response while looking for the best service provider. Many companies use up-to-date ticketing systems to deliver their users' technical assistance.
Before choosing the company, you can also check the difference between signup and renewal fees. There are additional fees for some services that, in many cases, are not explained clearly upon registration, and you do not want to opt for a service that is costlier than it seems. Cancellation policies are likewise essential factors that should impact choosing a web host because things don't always go as you plan. Packages with easy setup can considerably speed up things in running and managing a website.

In the case, you aim to know about the best linux distro for experienced users , don't miss this post!
17- hosting control panel
Another thing that helps you choose a host is the host control panel.
You can read what is Cpanel in the following article.
18- Hosting Features
bandwidth and uptime

email services

website tools

 domain registration

control panel
The severe competition between hosting service providers has made various plans available to users. However, keep in mind to check for the features you get by choosing a service. Some of these capabilities are as follows.
The severe competition between hosting service providers has made various plans available to users. However, keep in mind to check for the features you get by choosing a service. Some of these capabilities are as follows.
To know the best server control panel, this post can guide you!
a) Bandwidth and Uptime
Data transfers or bandwidth refers to the size of downloaded and uploaded data. In simple words, it defines how fast people can see your website's information. A higher bandwidth allows multiple users to view the website simultaneously. In the beginning, you often get a bandwidth more than what you need, but in the long haul, it prevents losing performance after your website grows.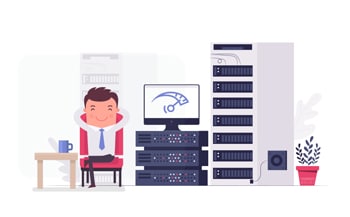 As the name implies, Uptime means the duration of time that your website is up and running. Service outages can ruin a brand reputation, lost sales opportunities, and prevent potential customers from purchasing on your site. The regular amount of Uptime guaranteed by web hosting service providers is 99% and 100%. The larger a business gets, the more money it may need to pay to reach numbers nearer to 100.
If you want to know difference between cloud vs cdn This post can help you!
b) Email Services
As a website owner, you would probably want to have official email addresses as your domain name rather than using other services such as Gmail. Some of these options include POP3, IMAP, SMTP, and Autoresponder. Check if you can easily handle emails by automatically forwarding them to other addresses on your domain by defining specific rules.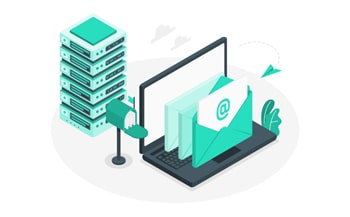 c) Website Tools
You can benefit from free tools to create your website despite the hosting features. Many companies now offer tools like galleries and blogs to facilitate your work and save money on designing and developing the website. SSL certificate and the shopping cart will also come in handy if you want an eCommerce platform.
d) Domain Registration
There is no doubt that web hosting and domain registration are different. Your website address can be registered and hosted with a company other than the one you choose for your host. Yet, many prefer to choose a web host that lets them keep all the hosting resources in one place. In this regard, hosting companies often allow you to transfer domains for free. Some even give you a complimentary one-year domain hosting if you are a new user.
we suggest you read our article about how to connect domain with hosting .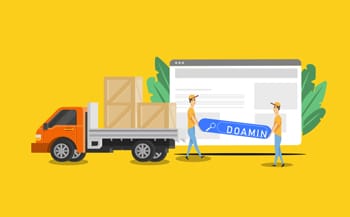 e) Control Panel
You will spend considerable time in your hosting control panel after launching your website. Who is going to maintain your site? Will you have an expert handle this task, or will you take care of it all? Your host control panel is where you manage your database, upload media, change passwords, add/remove email addresses, place limitations, etc. So it can decrease the challenges for you if you are well aware of how you should make changes to it.
Suggest you read our article about difference between cpanel and plesk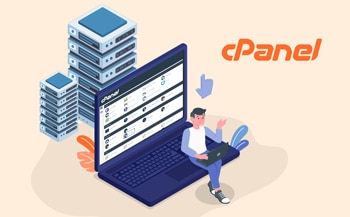 Why Is It Important To Choose the Best Web Host?
The guide will help you know How to choose a web hosting provider. Keep reading the article to learn more.
Web hosting service plays a vital role in growing your online business. The Digital era clearly shows that the future is all about internet-based services. Internet users are consistently increasing. The demand for online purchases and user-generated content is rapidly spiking and reaching new heights. Businesses rely on the best web hosting service provider to satisfy the demand.
Once you make your website live on the web host, you have no control over the server resources. You are entirely dependent on the web hosting company. If anything goes wrong with the web hosting, you cannot fix the hardware or network to get your website back and running. You have to wait until the web hosting team responds to your email and solves the problem.
Companies that are getting hits from numerous users cannot take the chance to have a low-quality server. Minor downtime can also have a wrong impression on the end-users, and they might not come back to your site. Hence, choosing the best web host is essential for online business and should not be light.
People use the website to depict their identity in the digital age and make their user base by offering the services directly from the website. Business websites, blogging, eCommerce sites, and personal product selling sites are becoming more popular.
The website enables the owner to reach their target audience through various mediums and serve them through online services. Having a website is the first contact with the potential customer that may lead you to long-term success.
Not having a website is a disadvantage for the companies. The professional email created on the website adds considerable value in the modern business world.
Using the business email for all your communication is a standard operating practice in the corporate world. It shows that you are an authentic business and can be trusted to have long-term business relationships.
By signing up with the best web hosting service, the companies can drive success in the shortest time. Web hosting is the backbone of your website. Your success is directly connected to web hosting services. Hence, be careful while selecting the hosting for your business website.
If you are interested to read the Canadian web hosting reviews, this post can help you!
Conclusion
Choosing the right web host can be an overwhelming task due to the variety of available options and important factors to consider. It would help if you got down to the brass track before choosing a service to get steered in the right direction by prioritizing your expected features. Consider the tips mentioned in this article as a guideline for your decision-making process and overcome the daunting task of selecting a web host successfully.